Covid changed our world, and one of the small changes included the fact that, for the safety of our staff, we no longer allow pawrents inside the facility. Though this is just temporary, we have grown our Camp family in the past few months and realize that many pawrents have not seen inside Camp Canine! As our pawrents know, we have a photographer who comes in every day to take pictures of the dogs in our playrooms (you can see those pics here) – but we want to show off our luxury facility as well. So welcome to our digital tour!
First stop, the small dog room: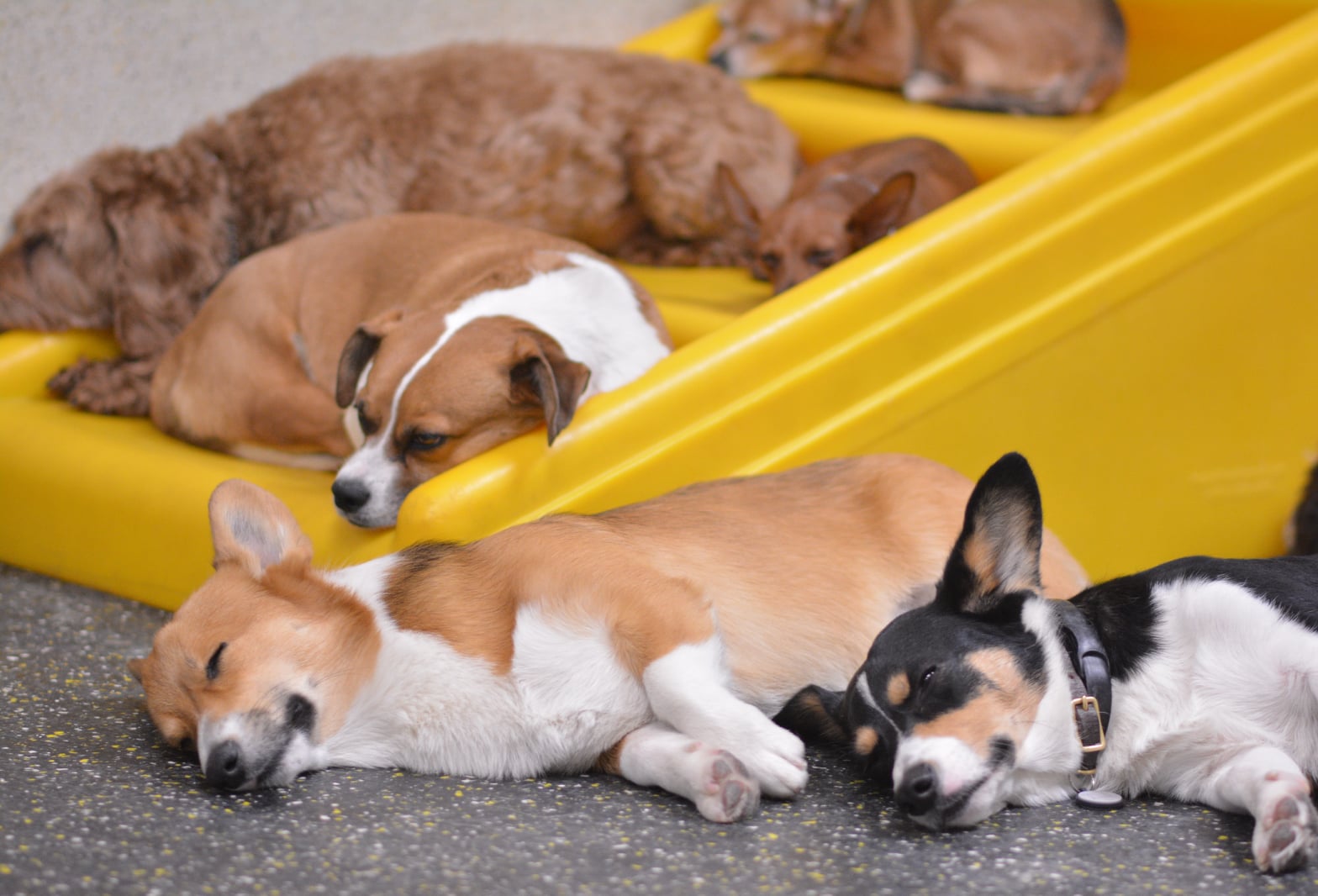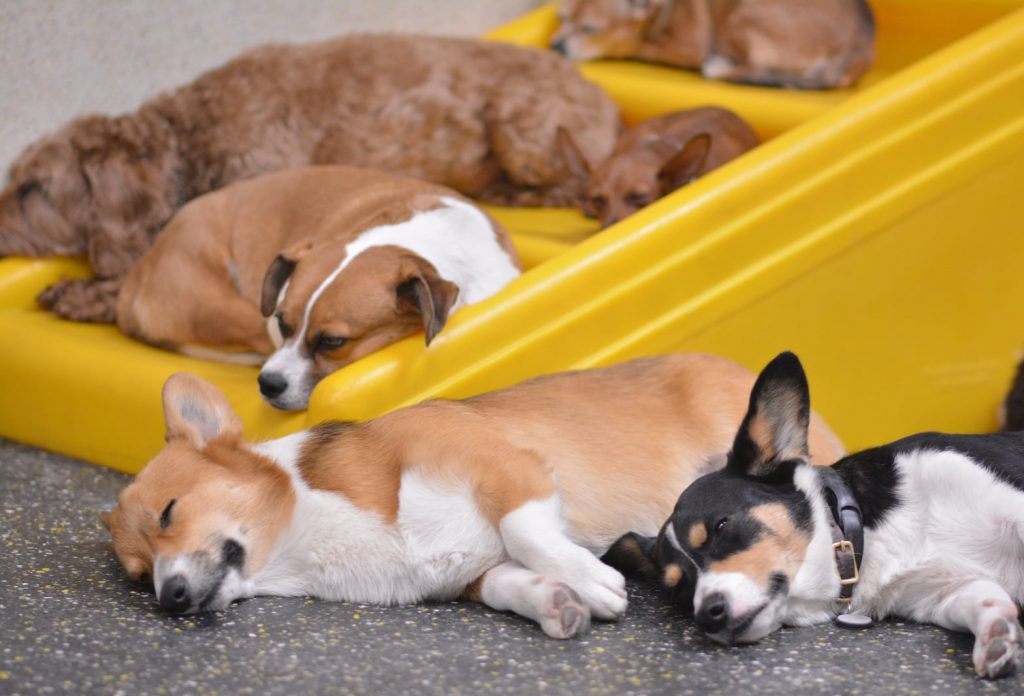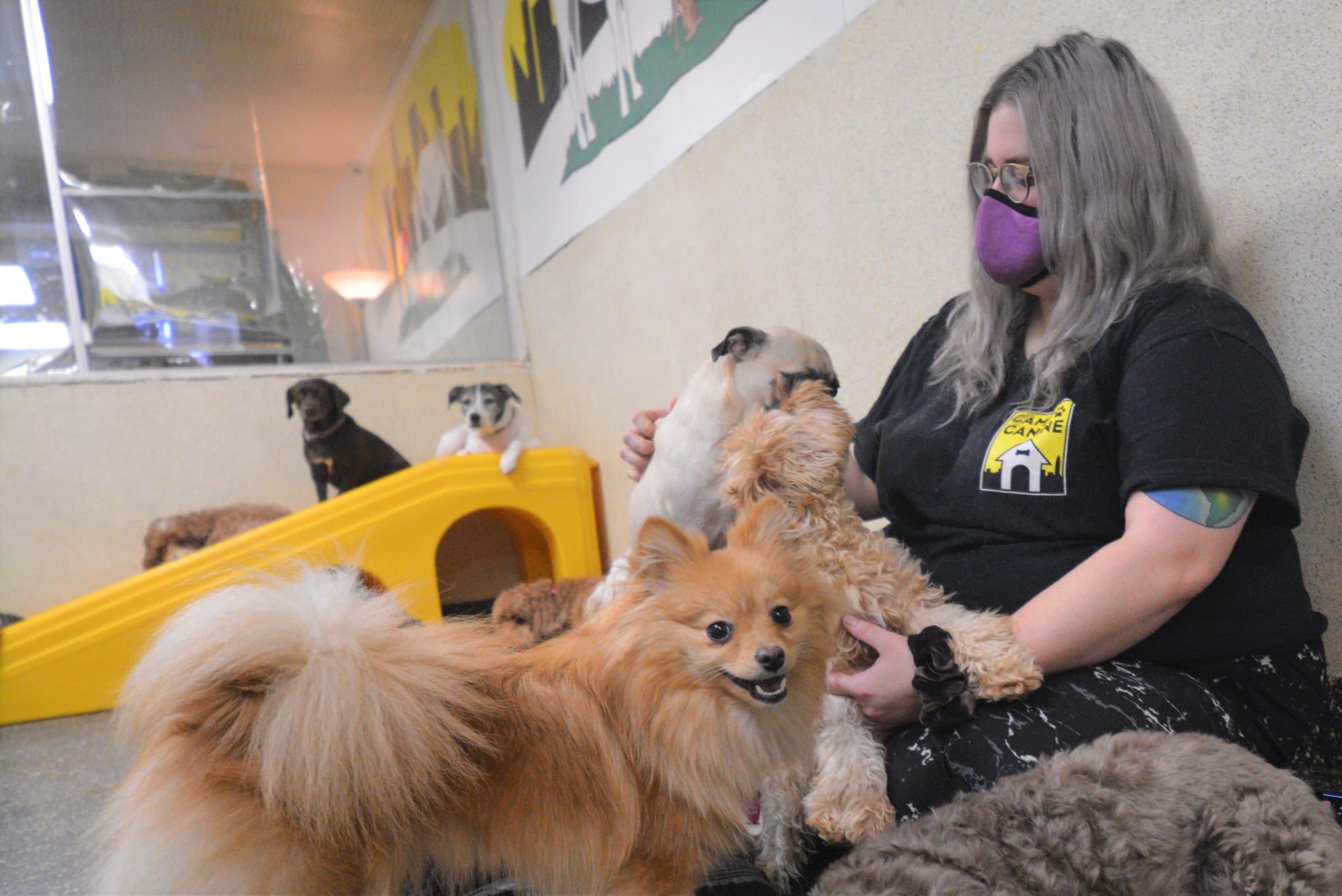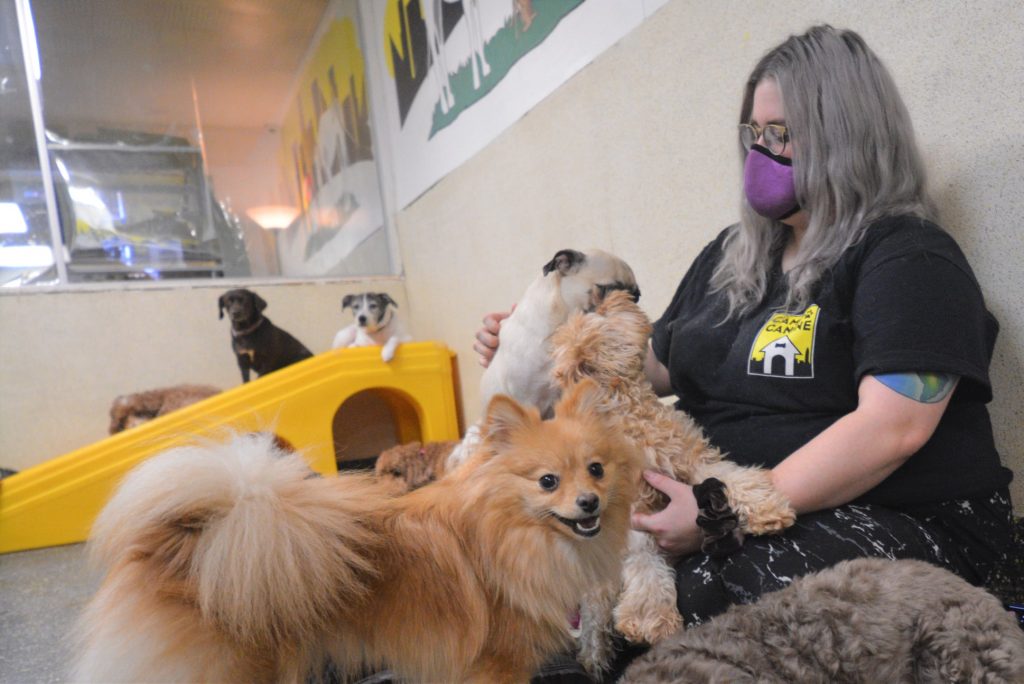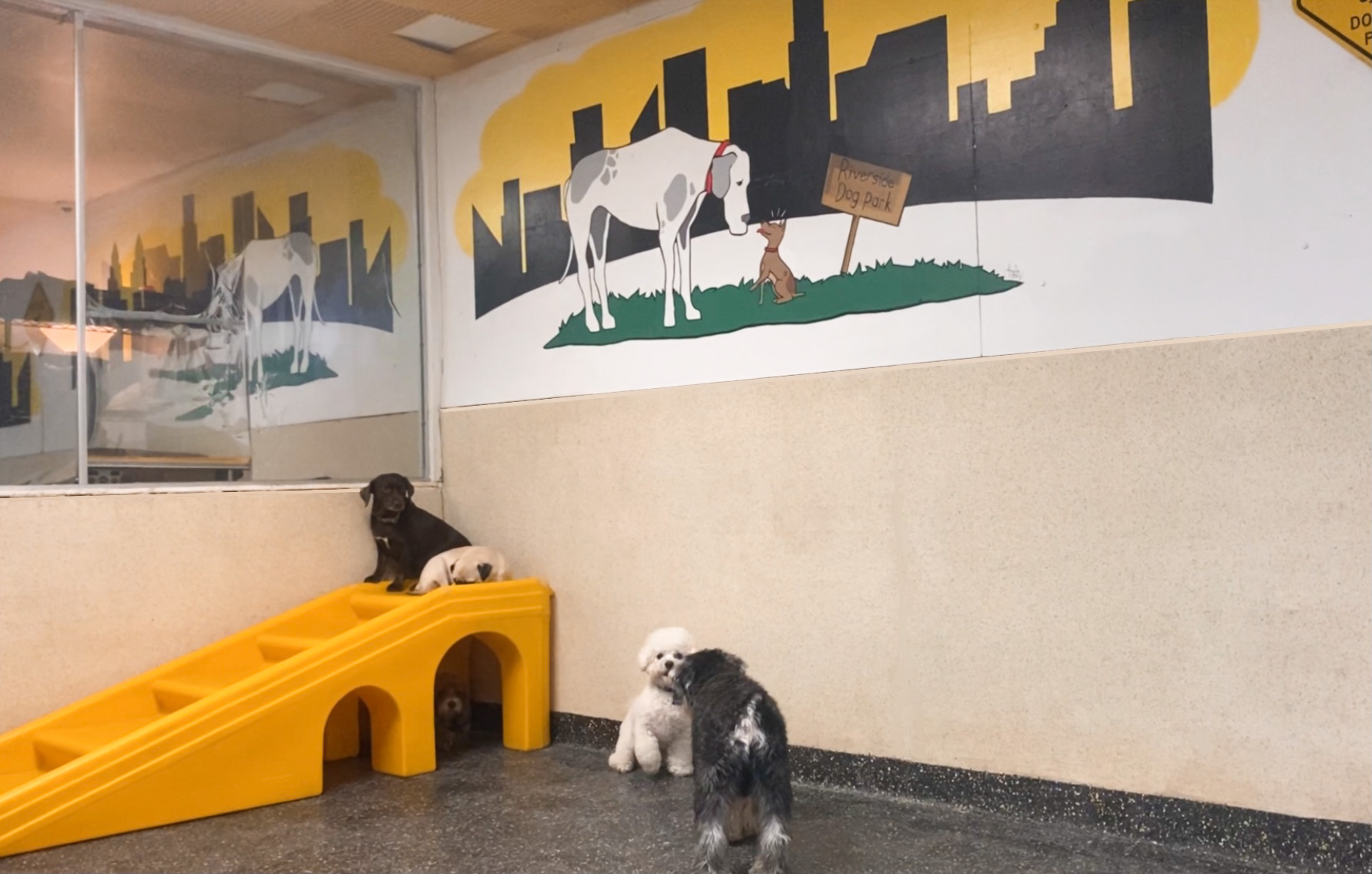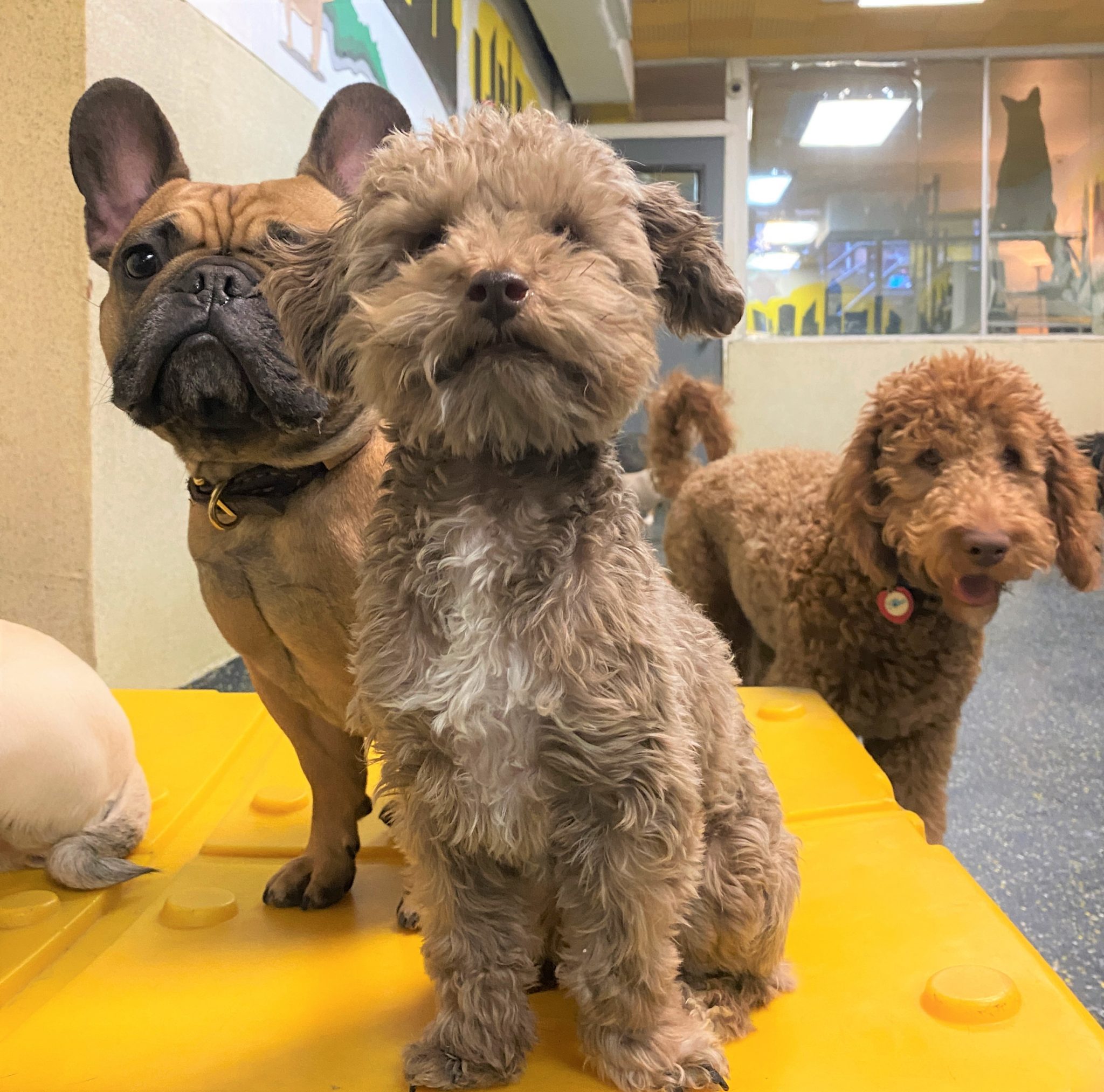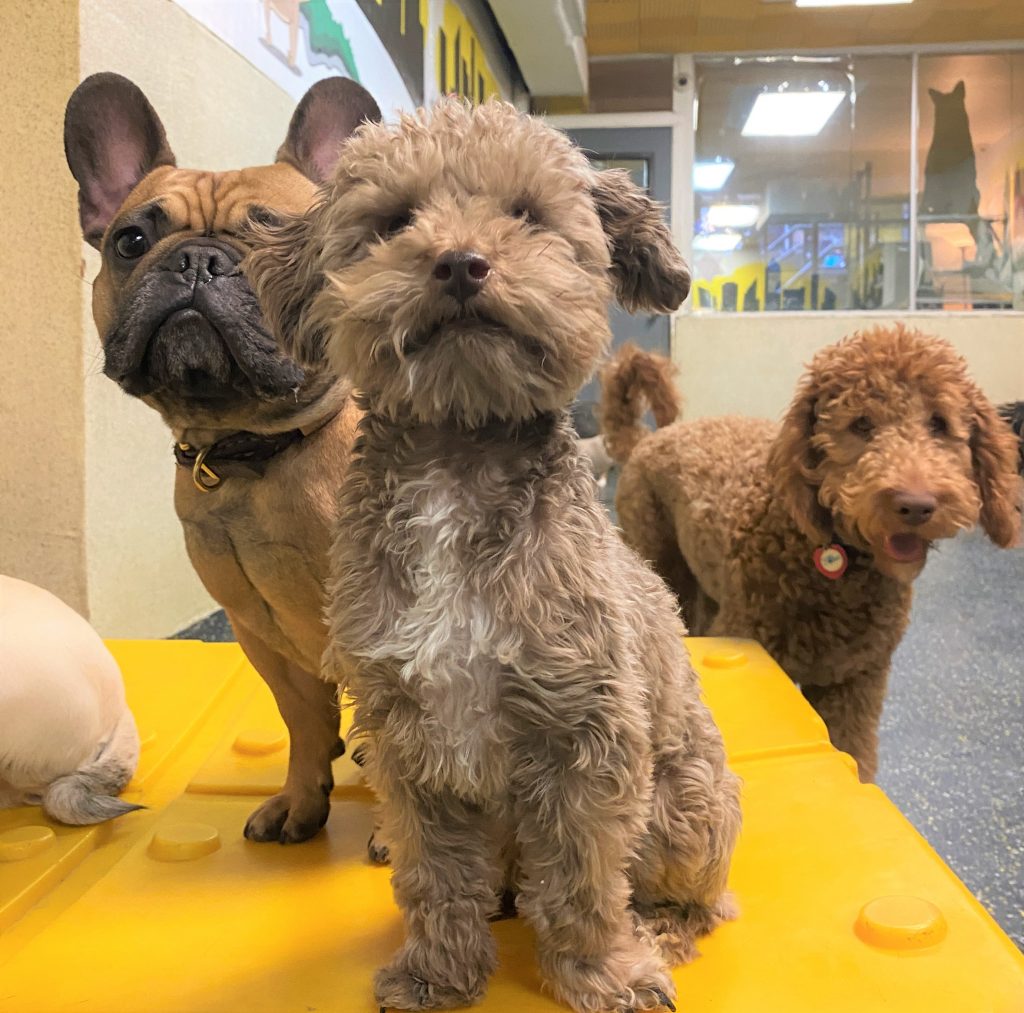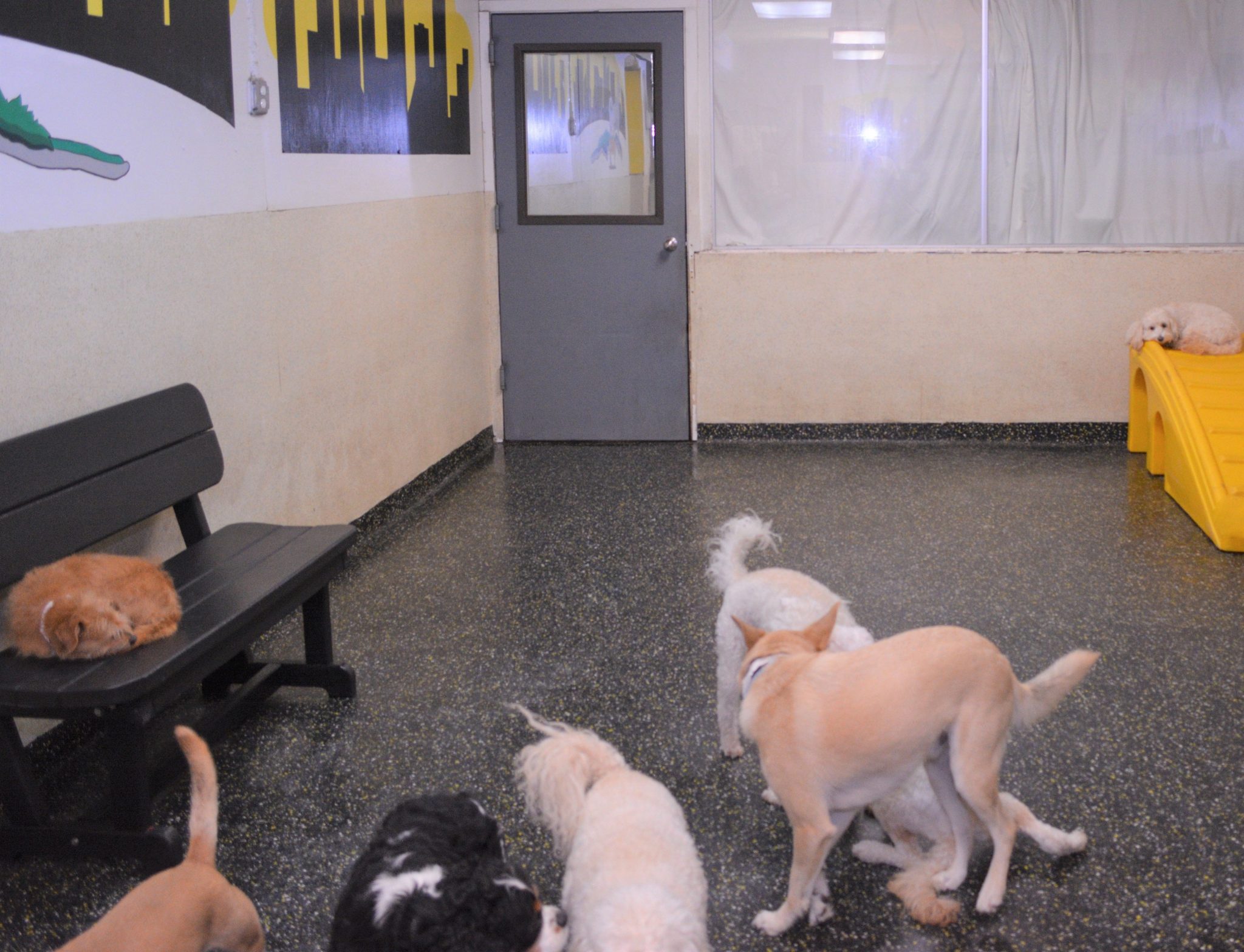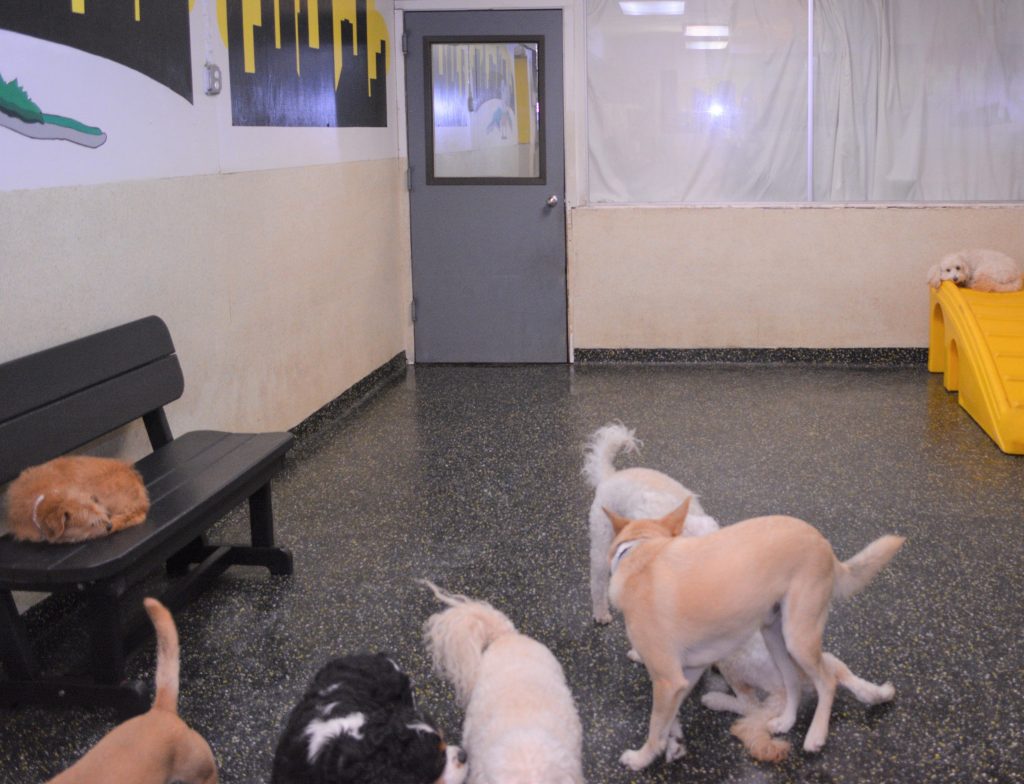 The small dogs love this spacious room with its non-porous epoxy floors, bright murals, fresh water, various benches and – the favorite spot in the room – that coveted yellow ramp!
Now, walk down our hall with us and into the bunk room…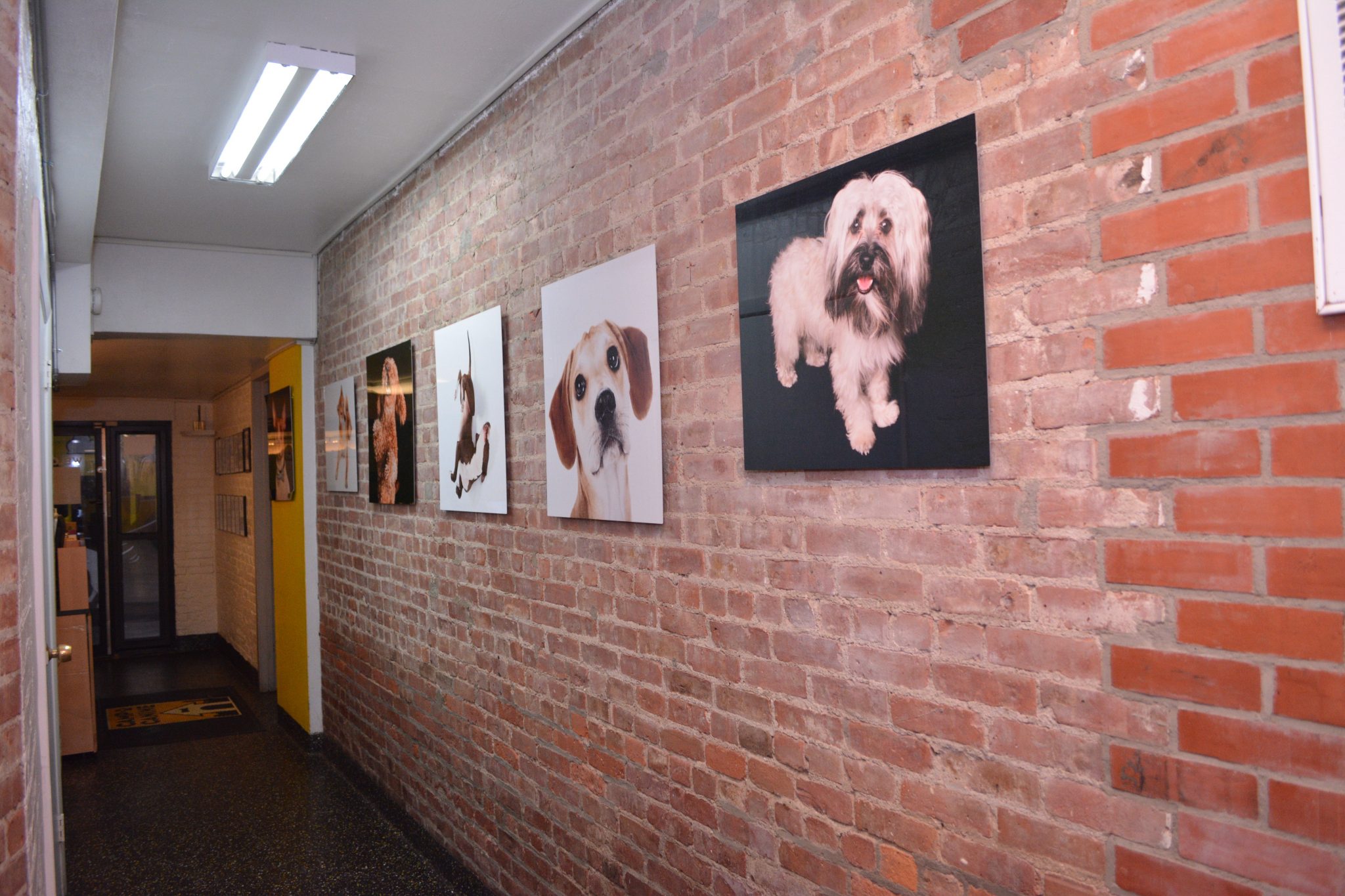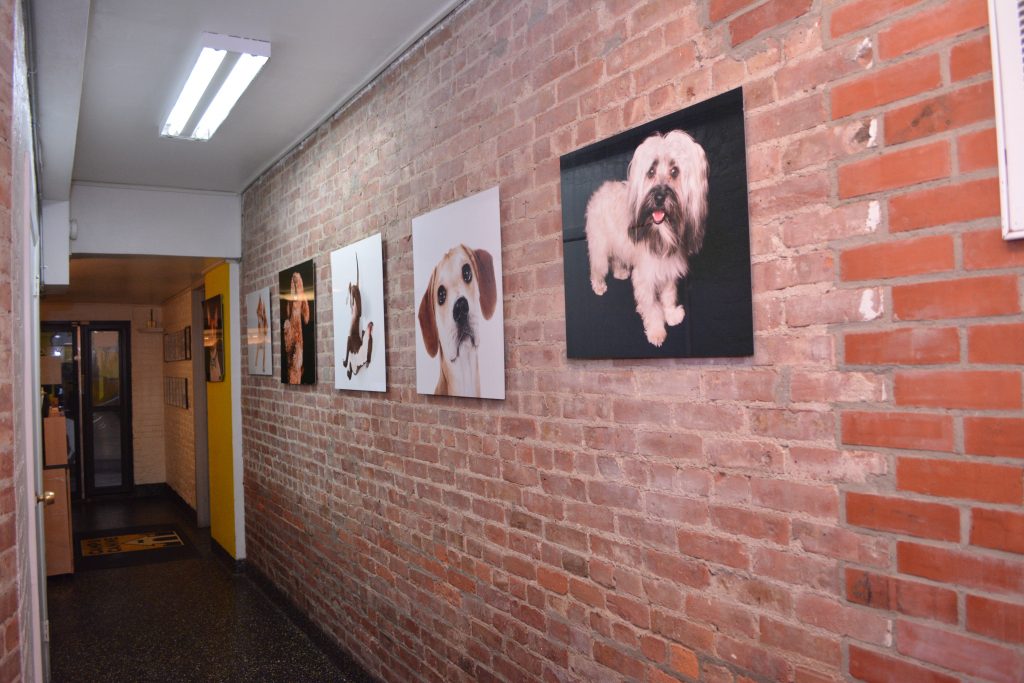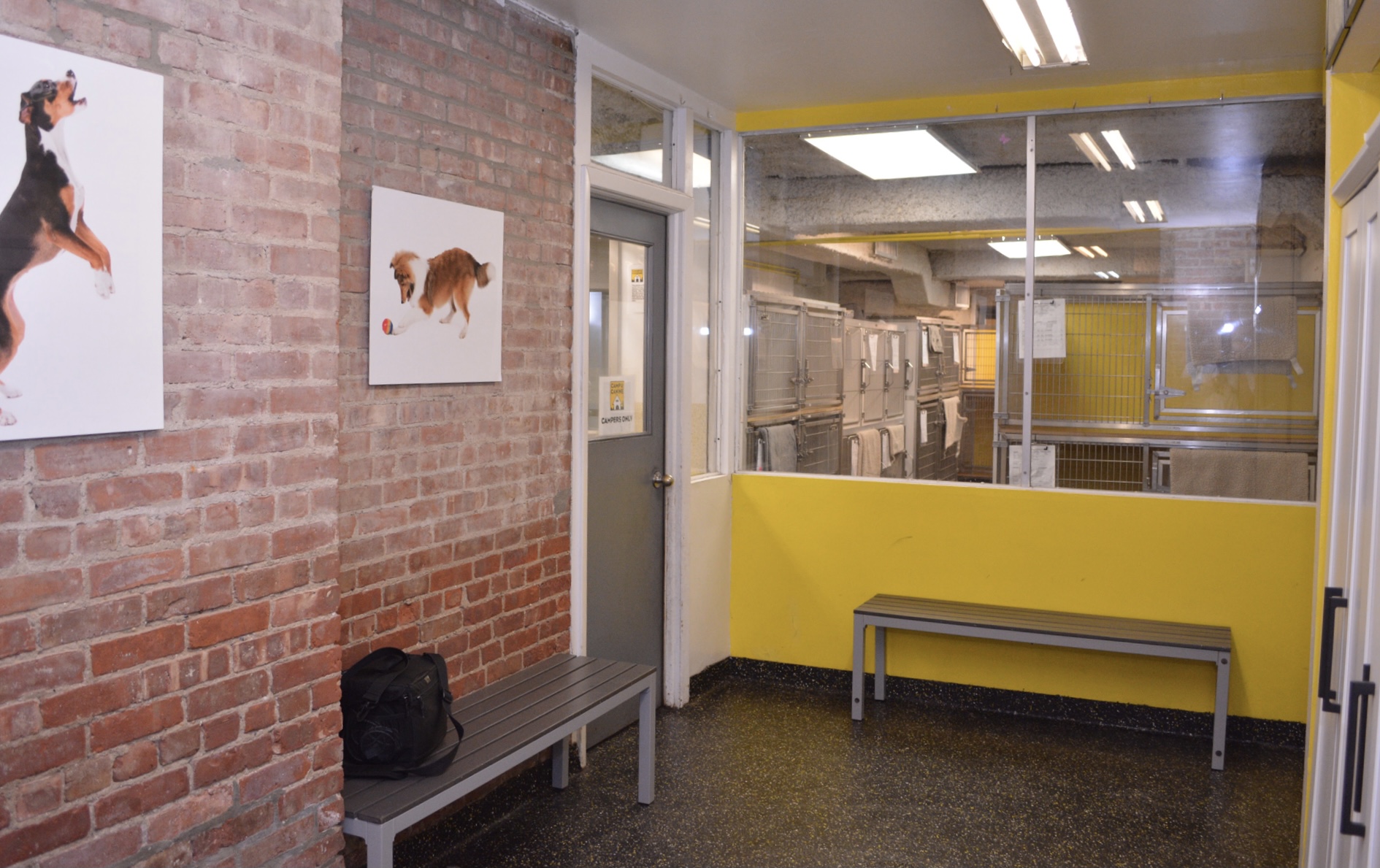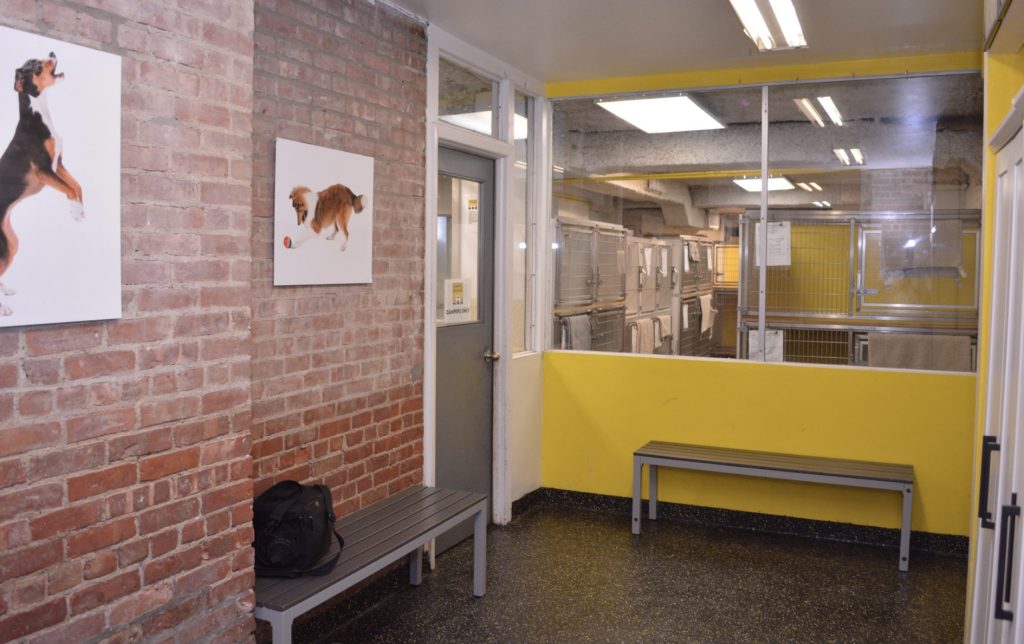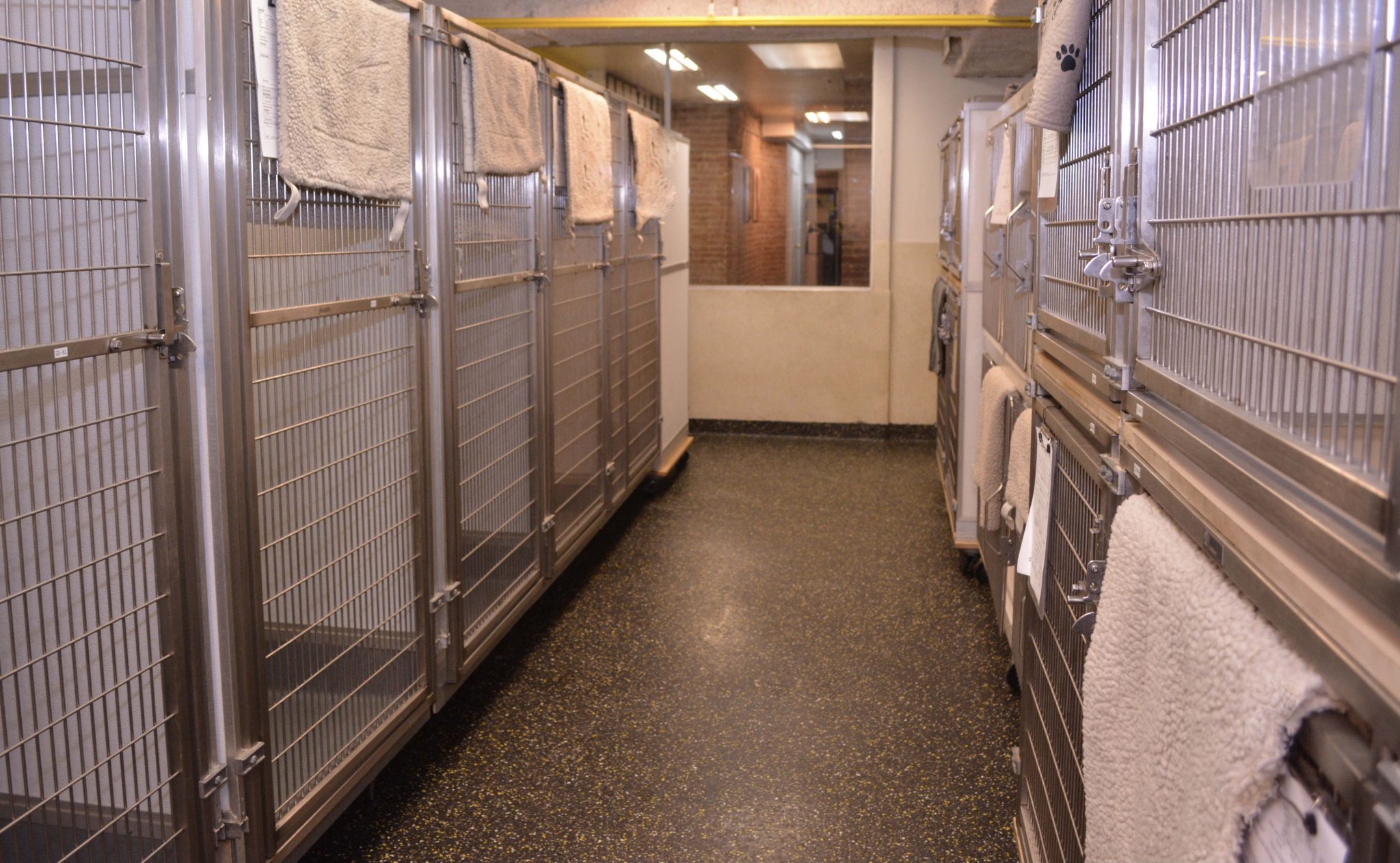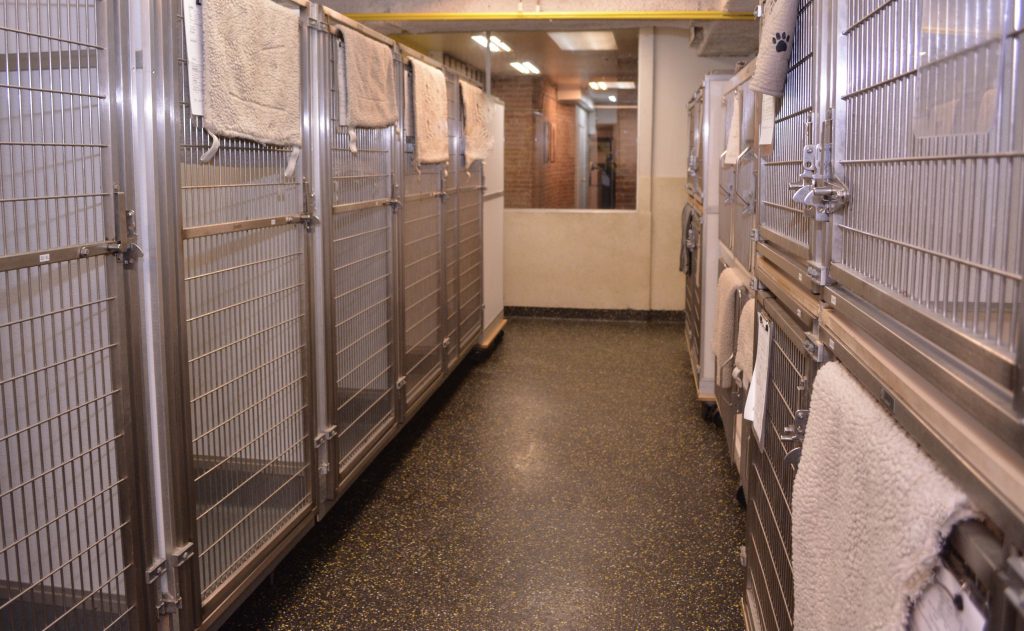 At night, we make these bunks homey with comfy beds and any toys or treats you'd like us to tuck your dog in with. These bunks are spacious with plenty of room to move around, while also being cozy and providing security and comfortable solitude for your pup. If your dog has a fear of enclosed spaces, then they can sleep in our playroom overnight!
Next, the fetch room: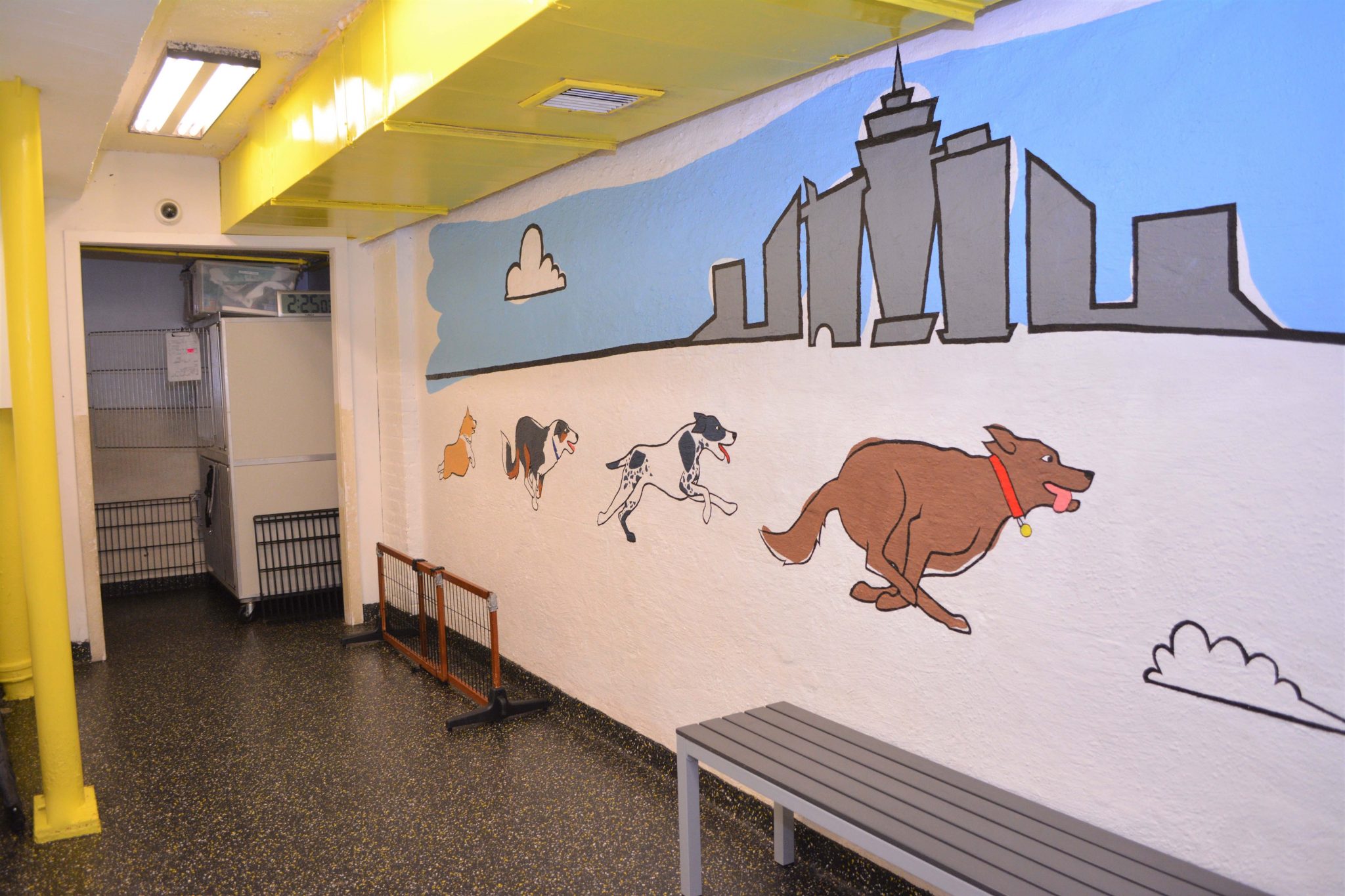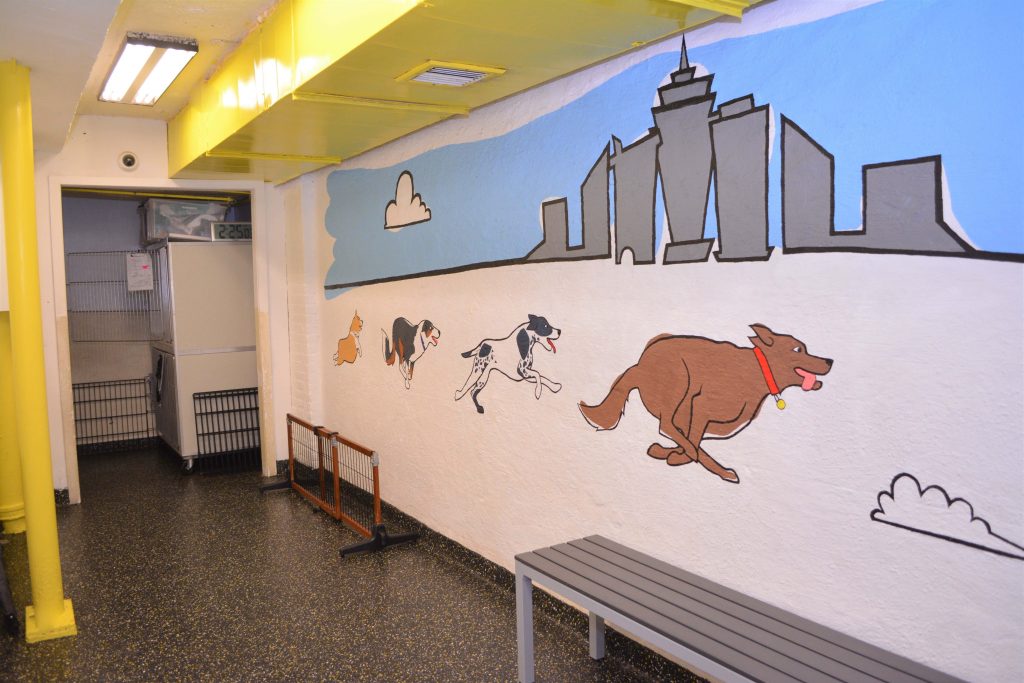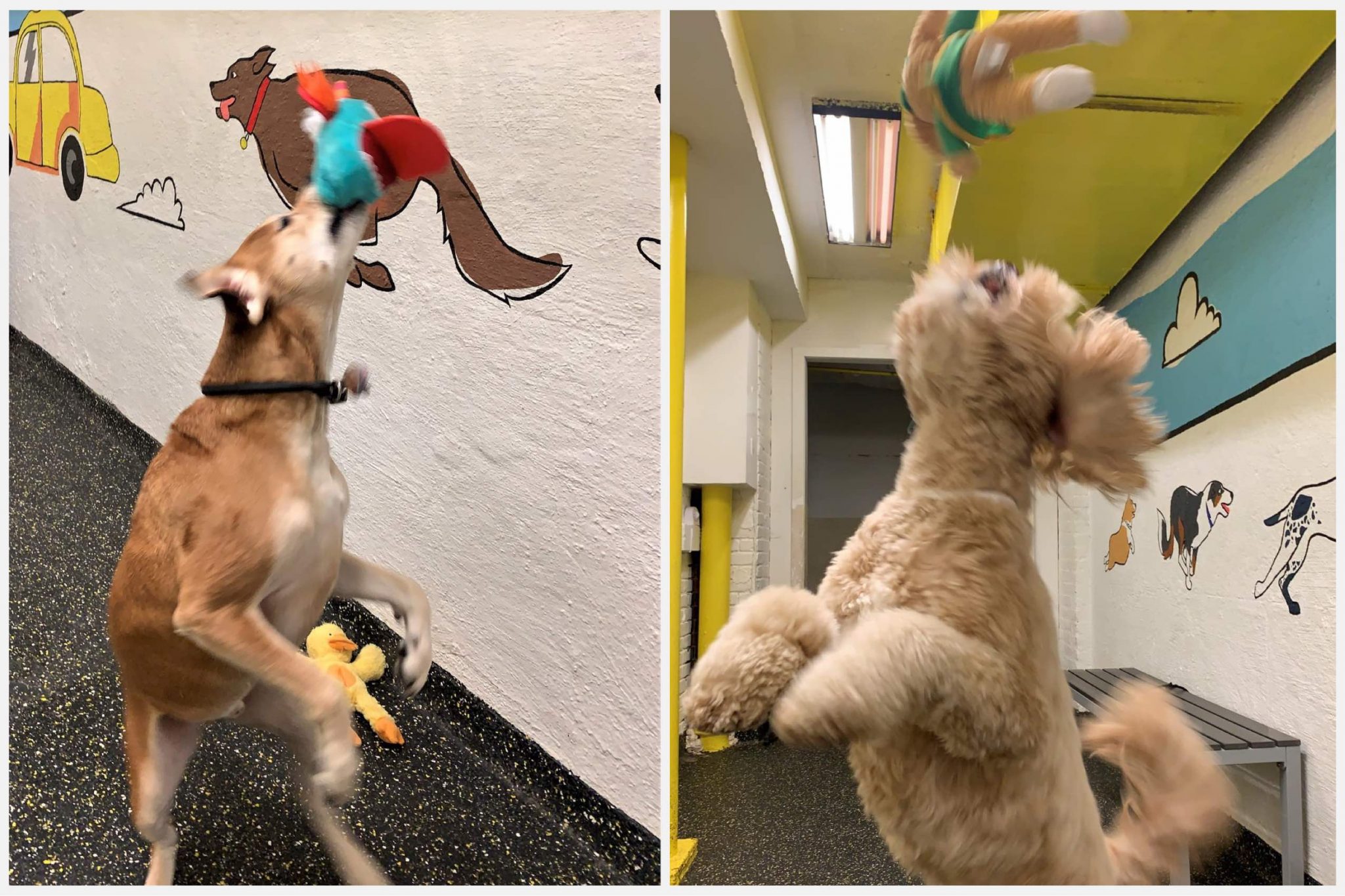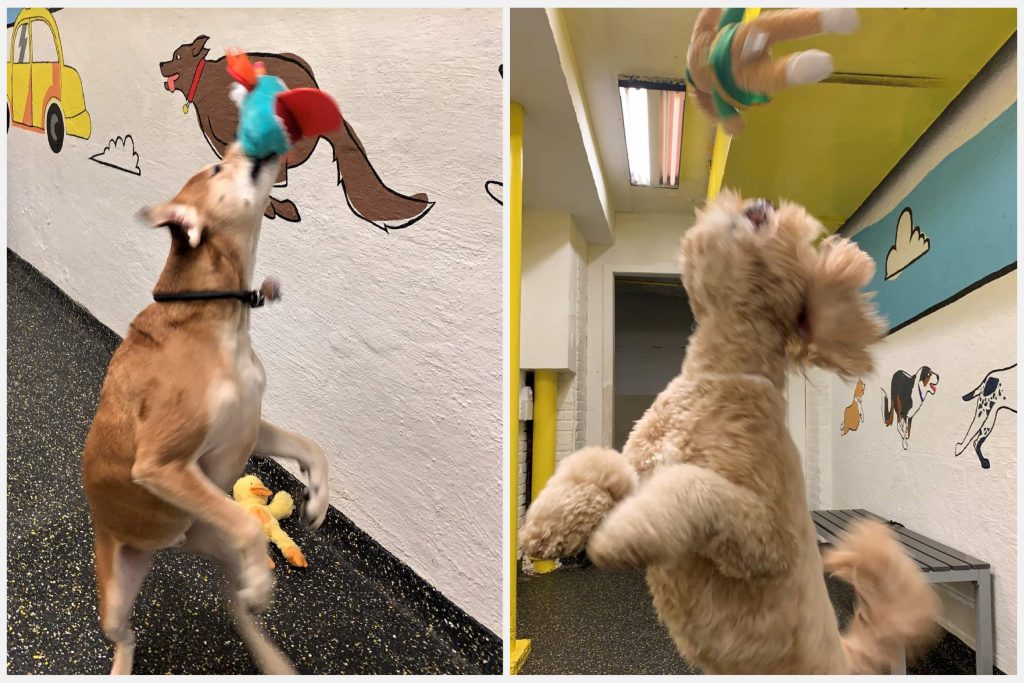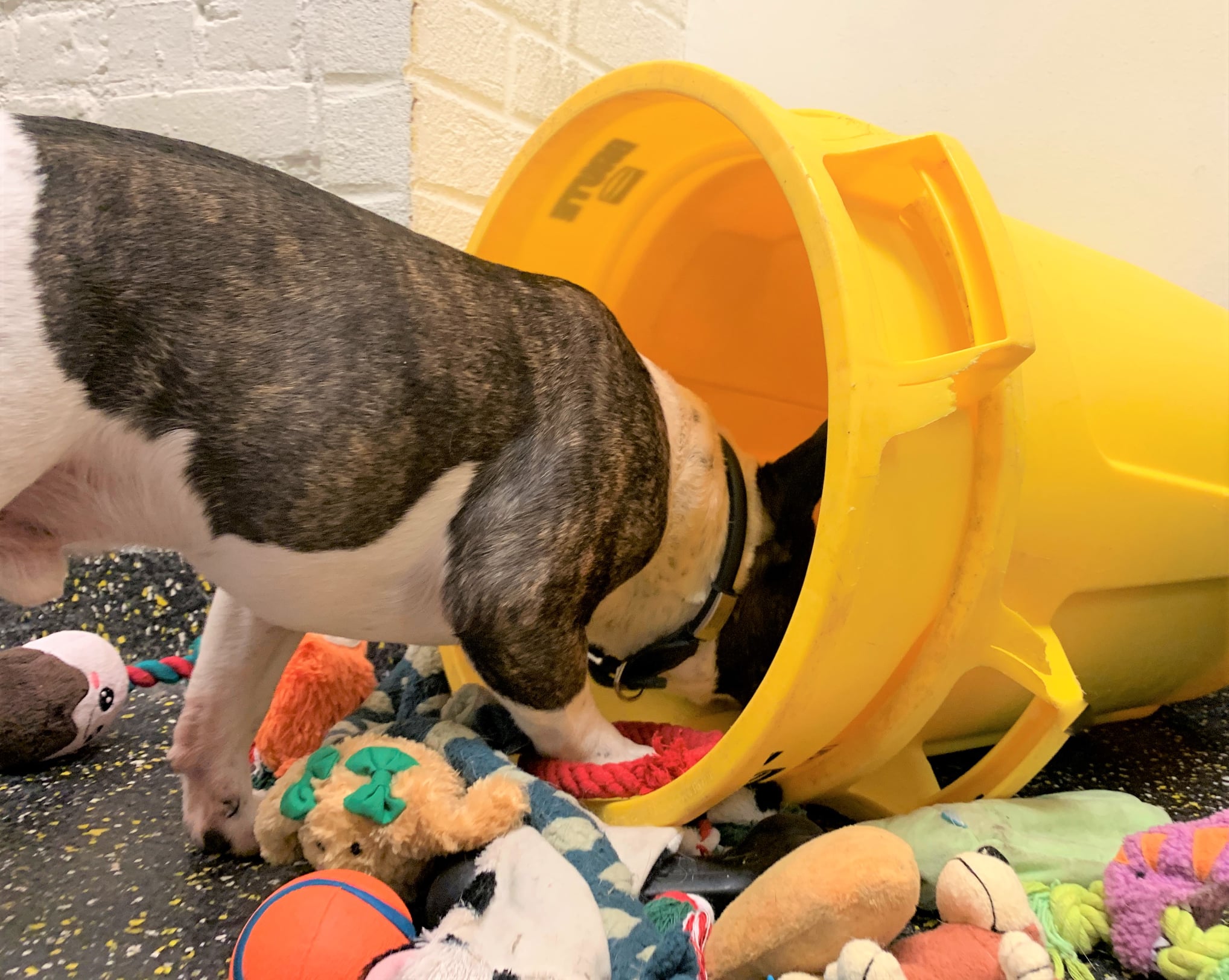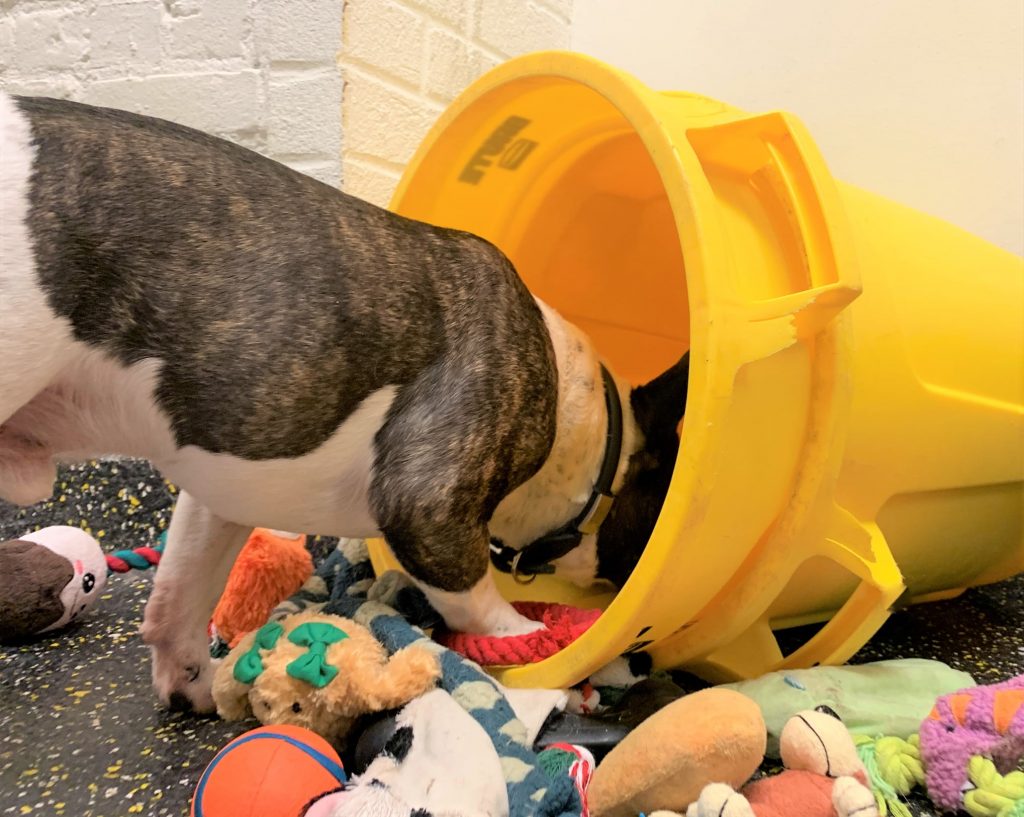 The fetch room is a magical room full of toys and space to run! Our dogs love their one-on-one fetch games with our loving counselors. The second they get into the fetch room, they know to run toward the yellow toy chest and pick out their favorite toys for their session!
The Big Dog Room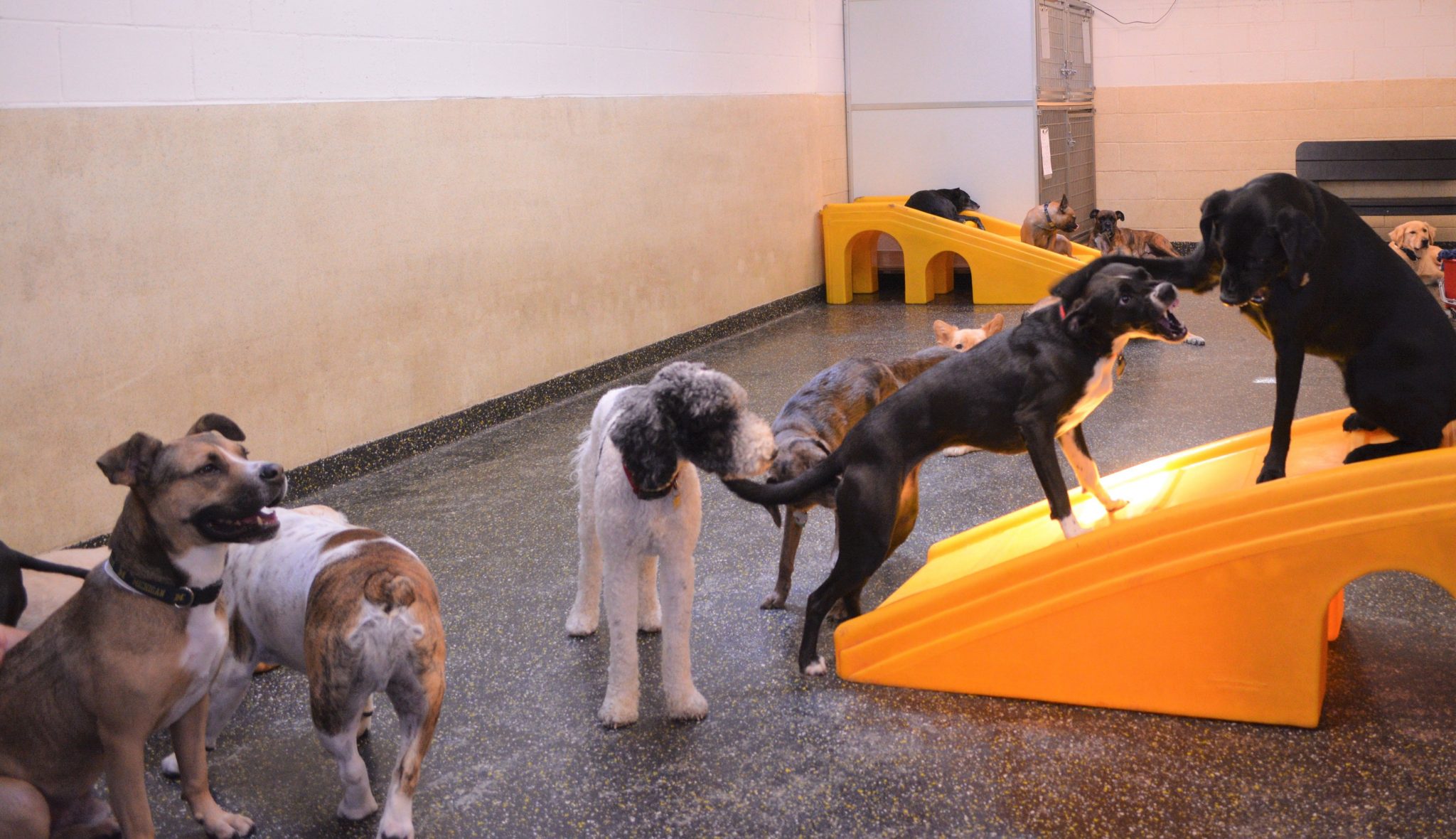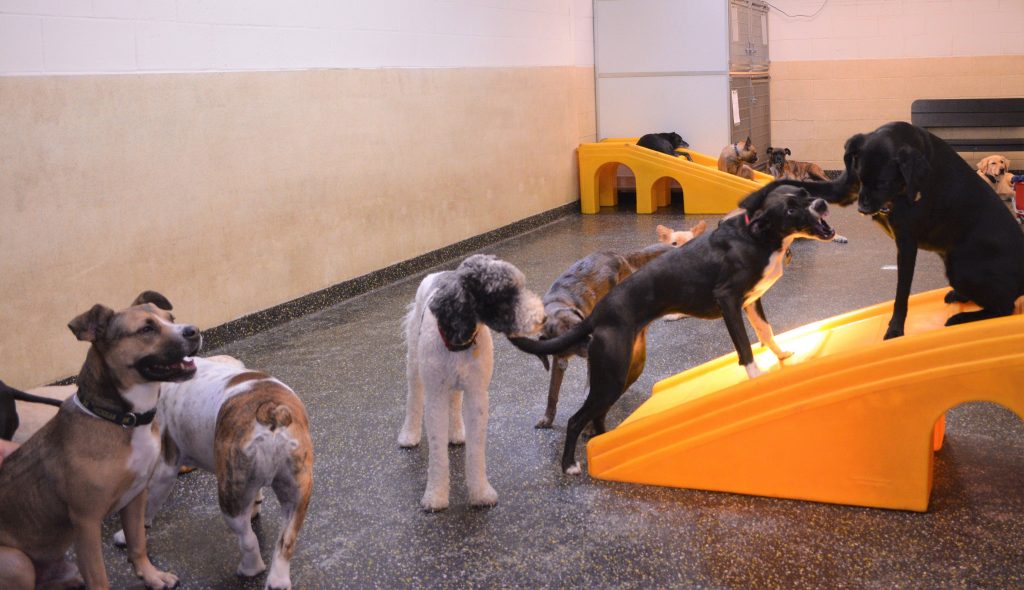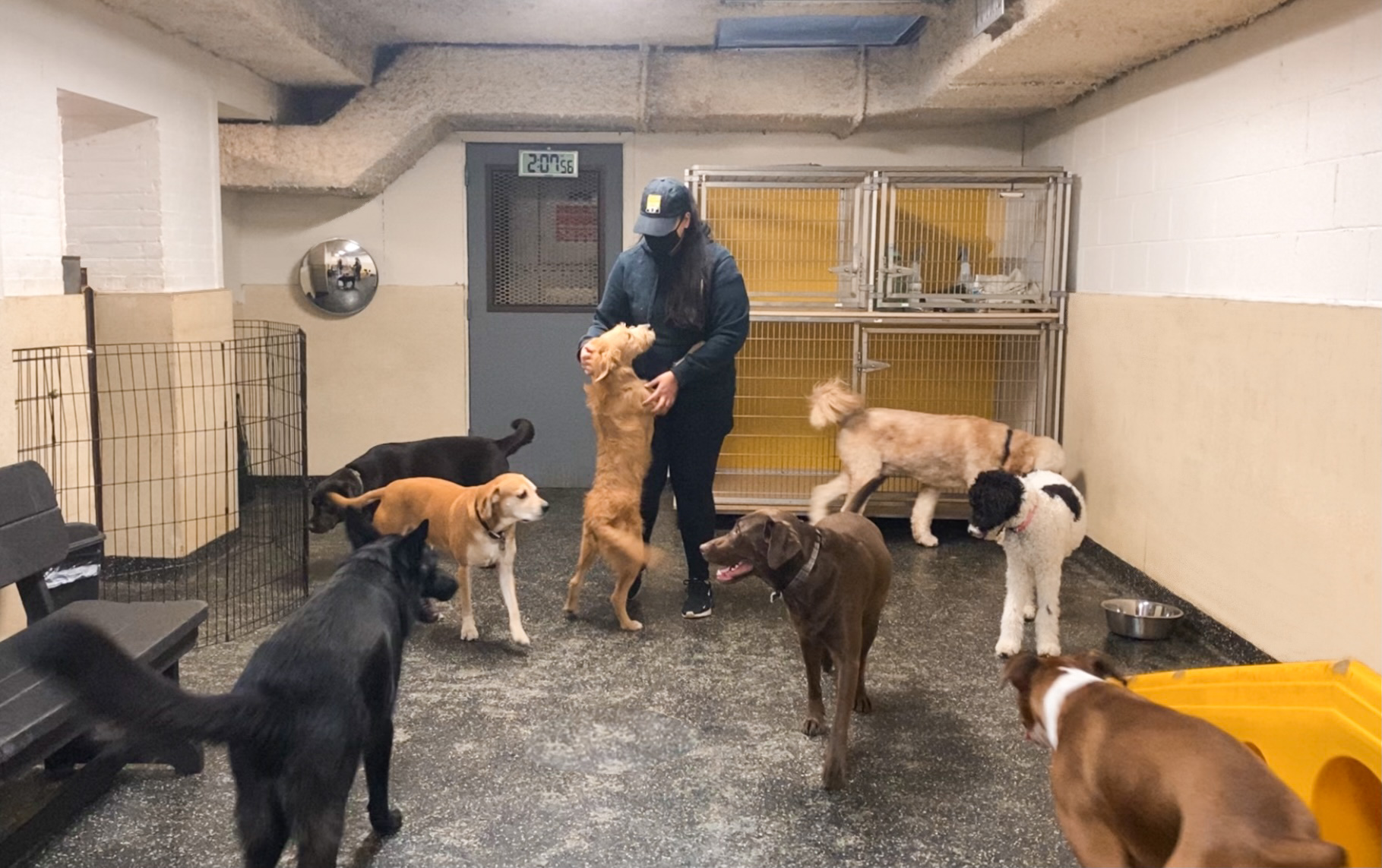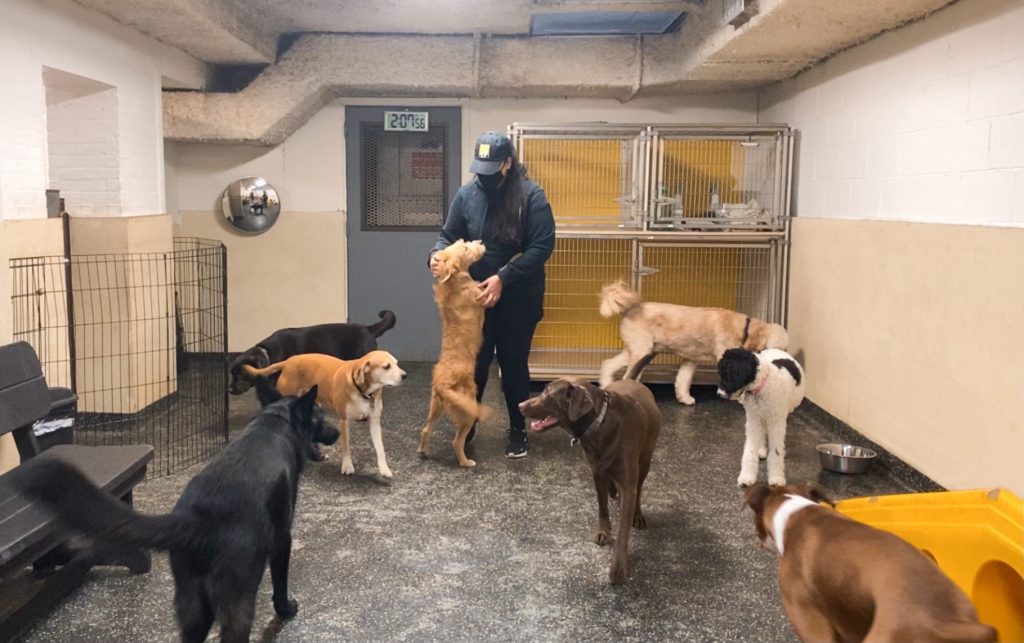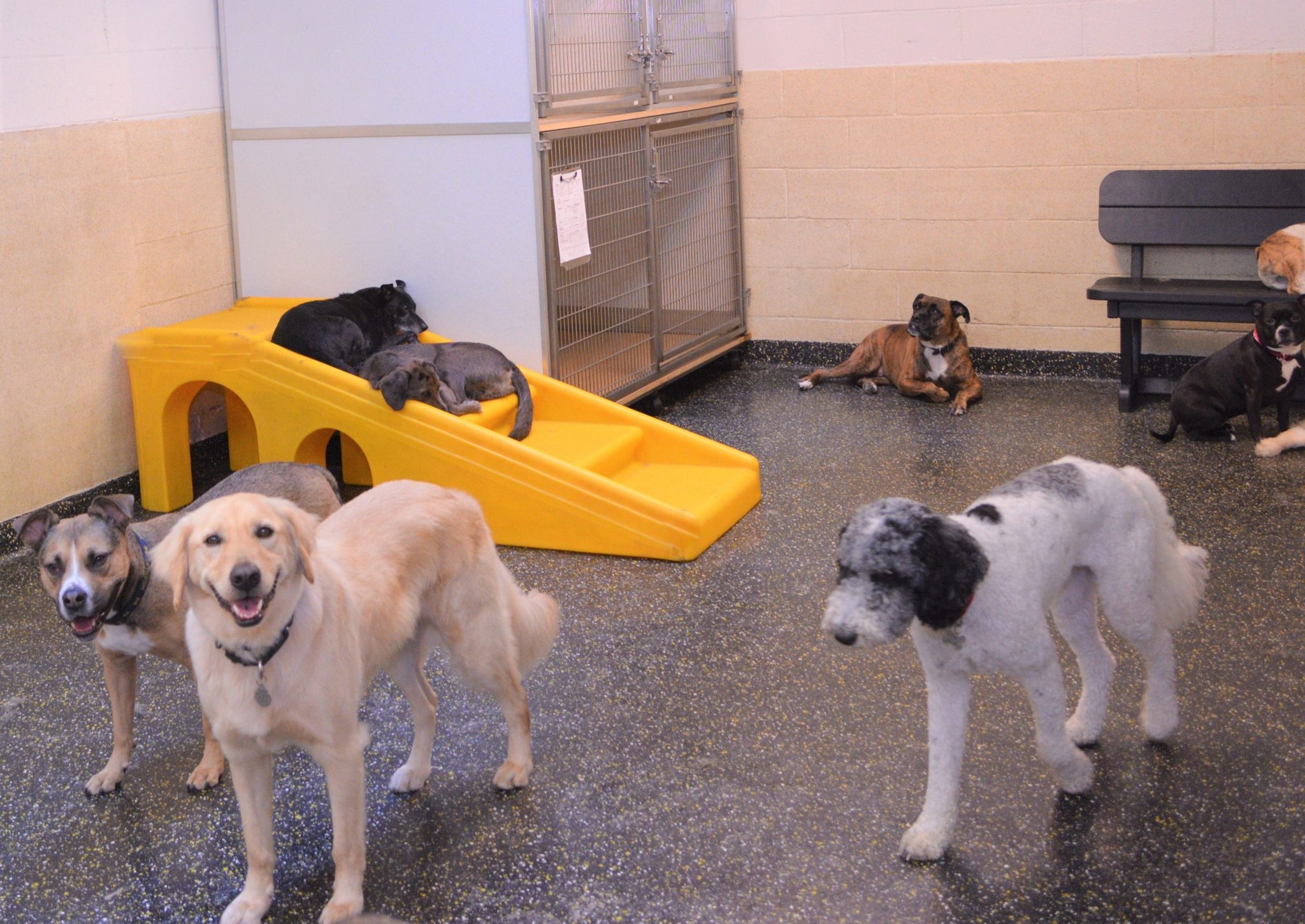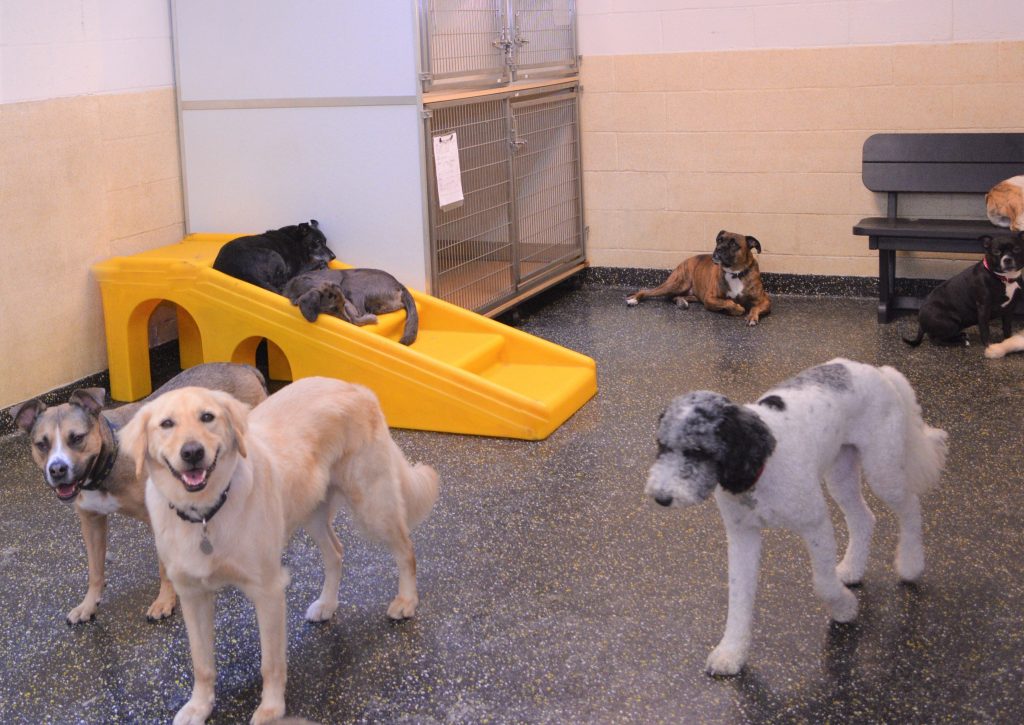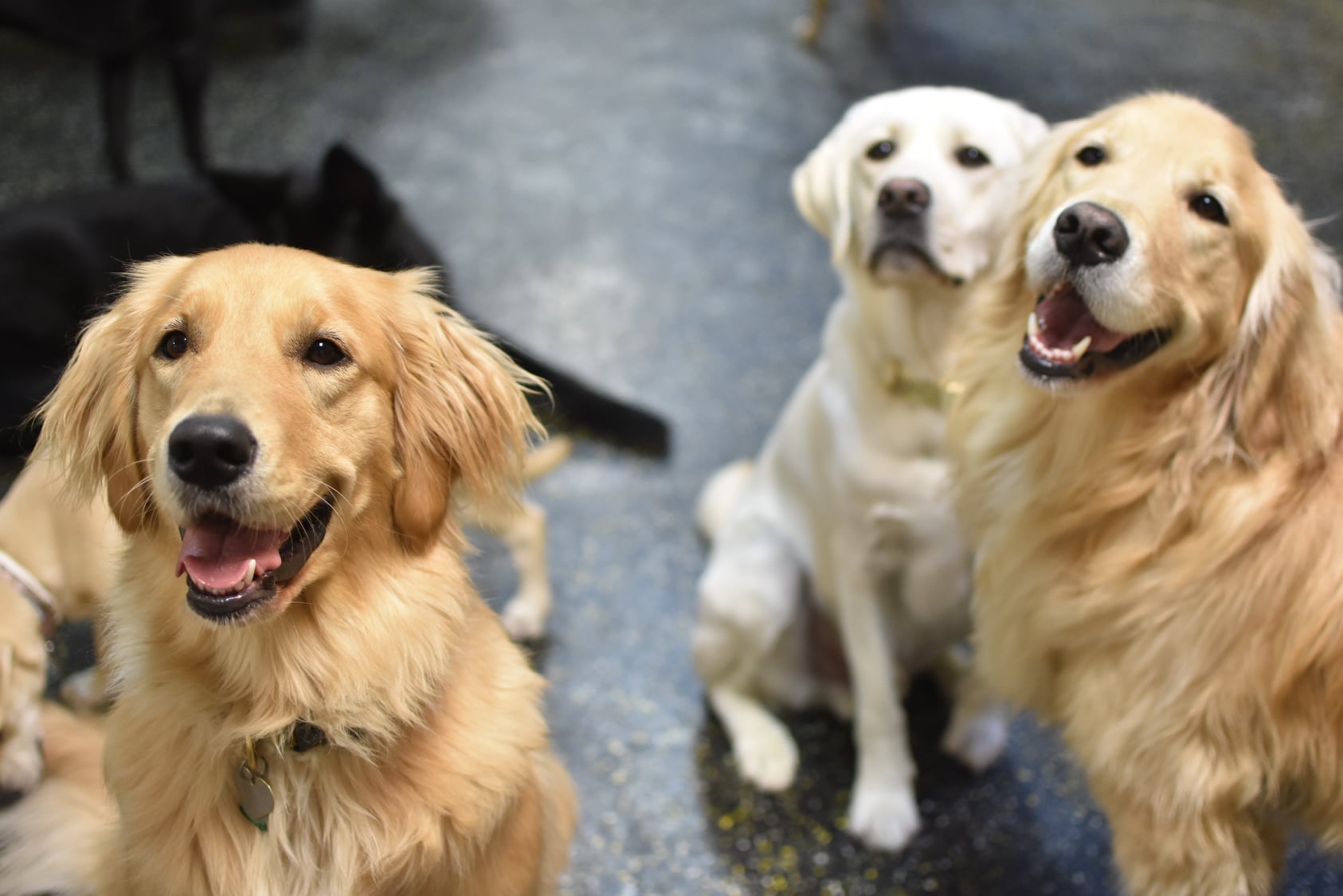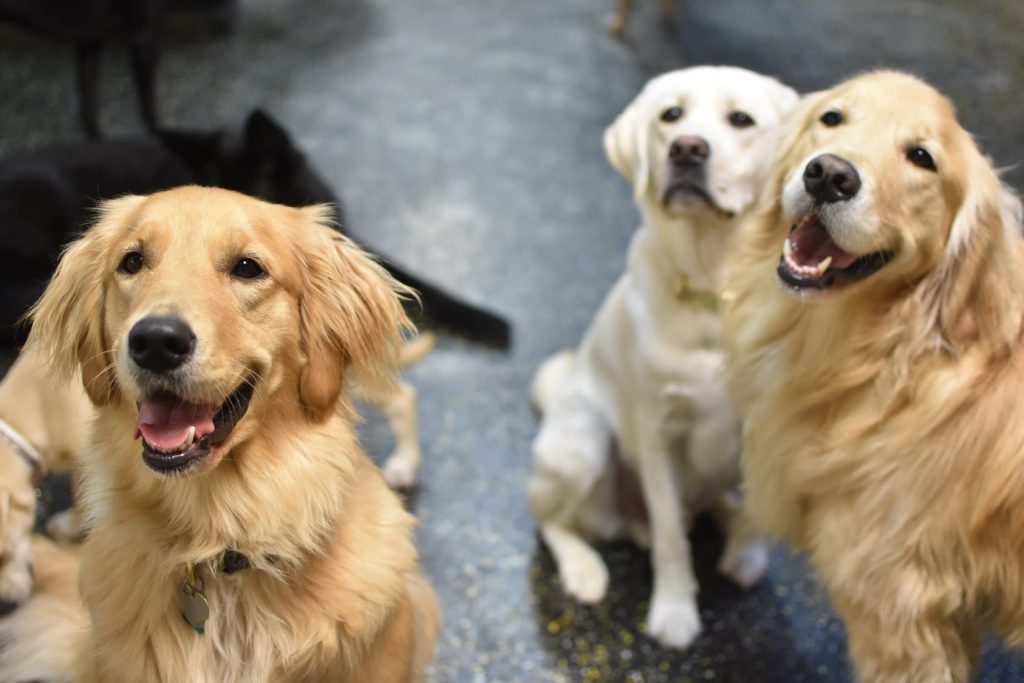 Look at those smiles! Our big dogs enjoy spending their day in our large, L-shaped room underneath bright skylights. Our big campers can cuddle with the counselors, wrestle with each other, or snag a quiet corner for a midday nap – they make the rules.
The Cat Room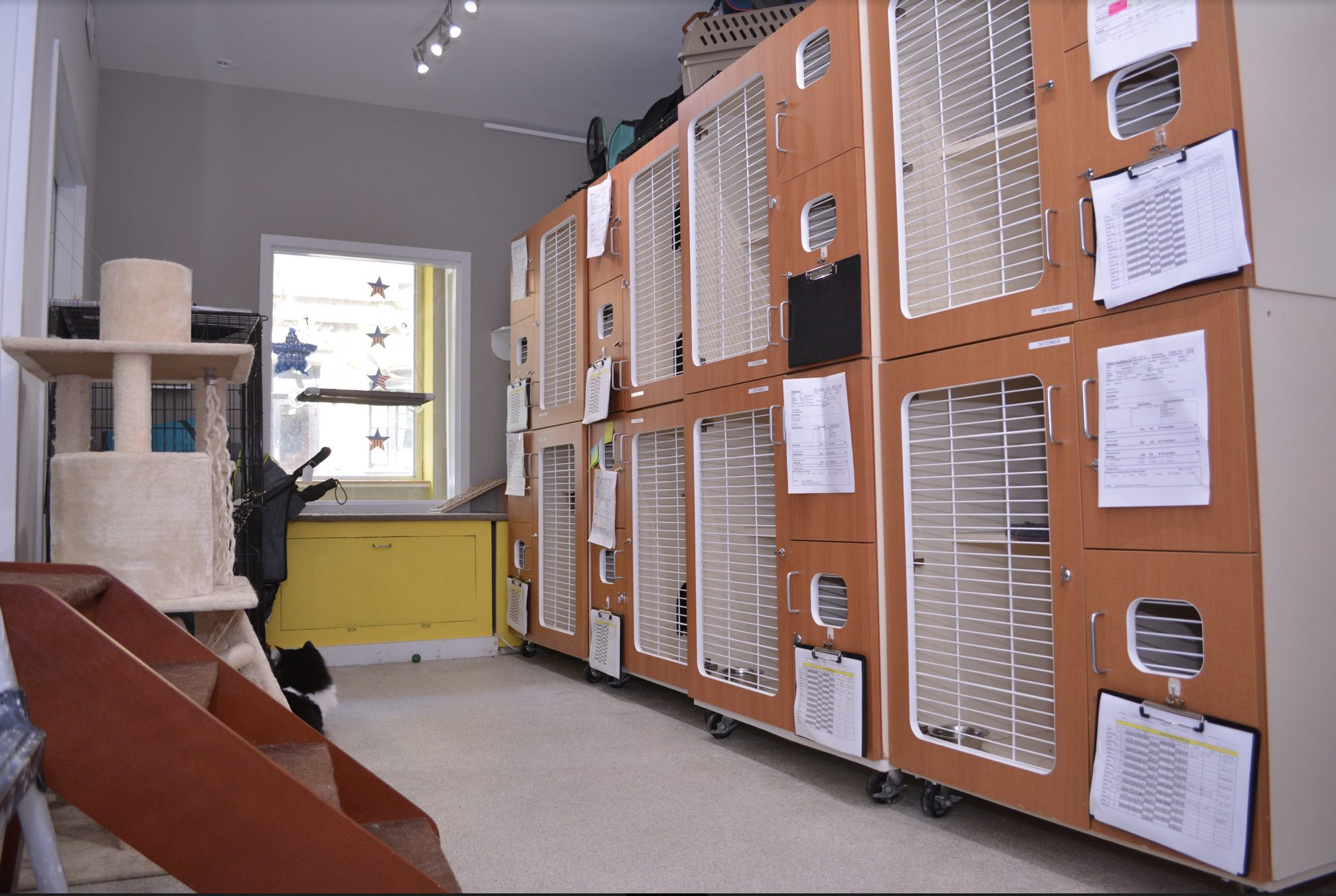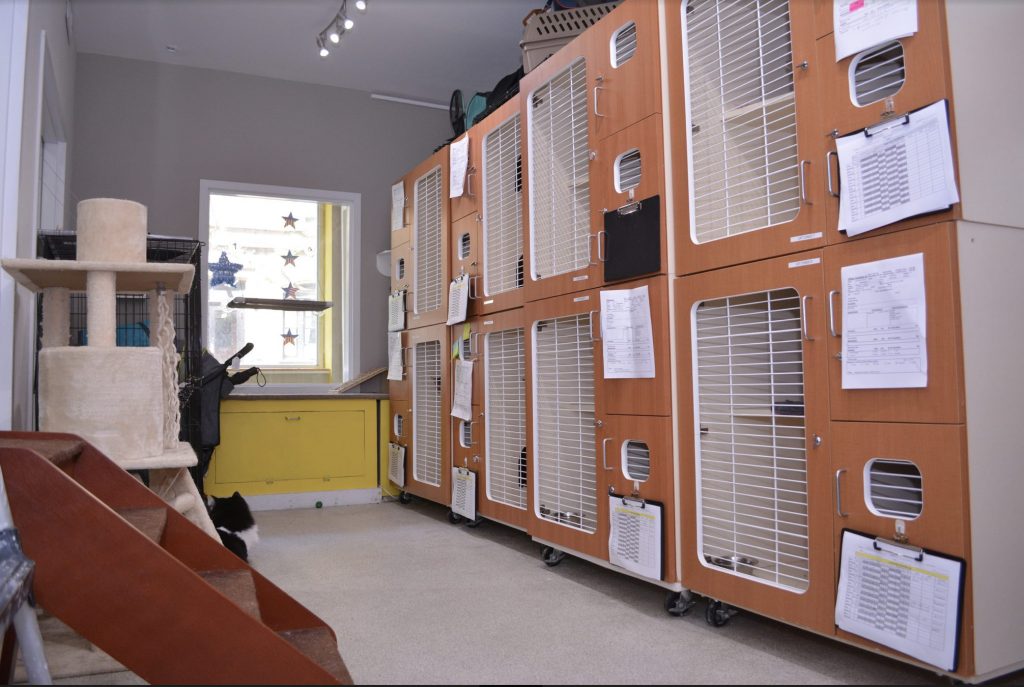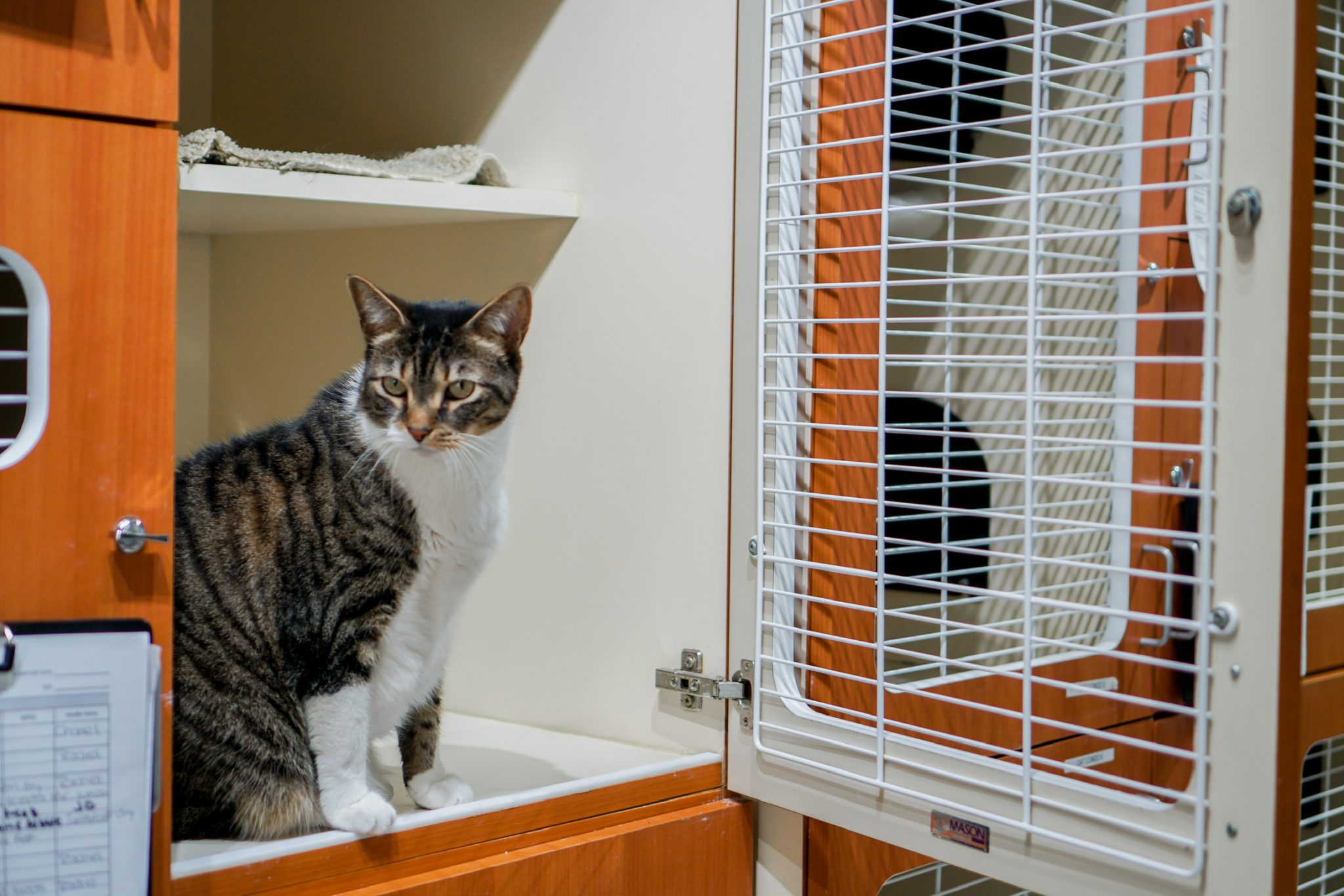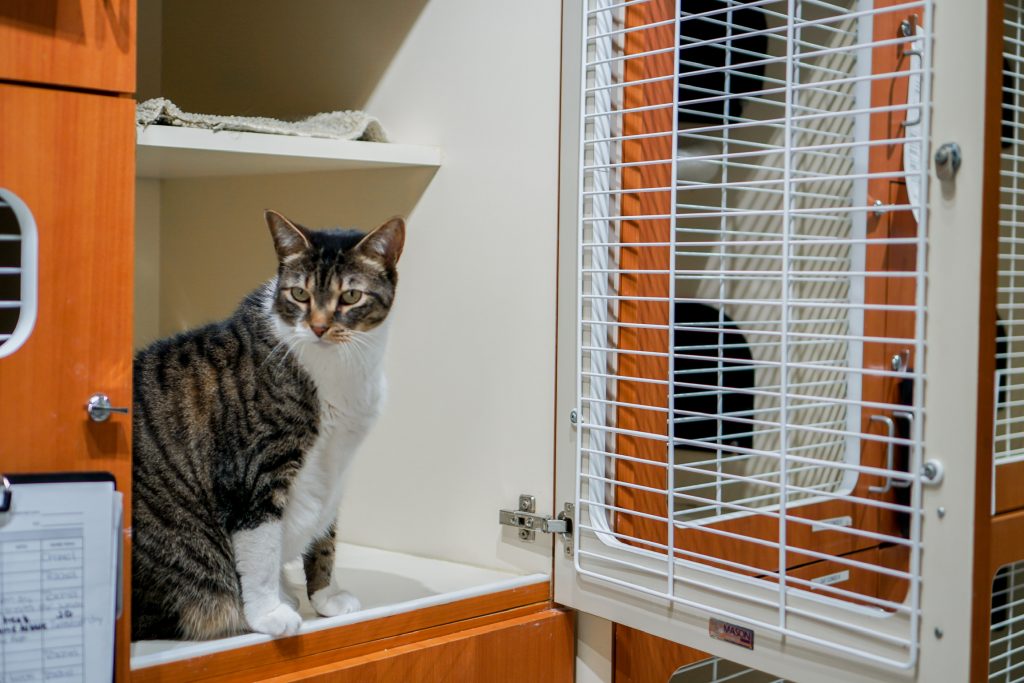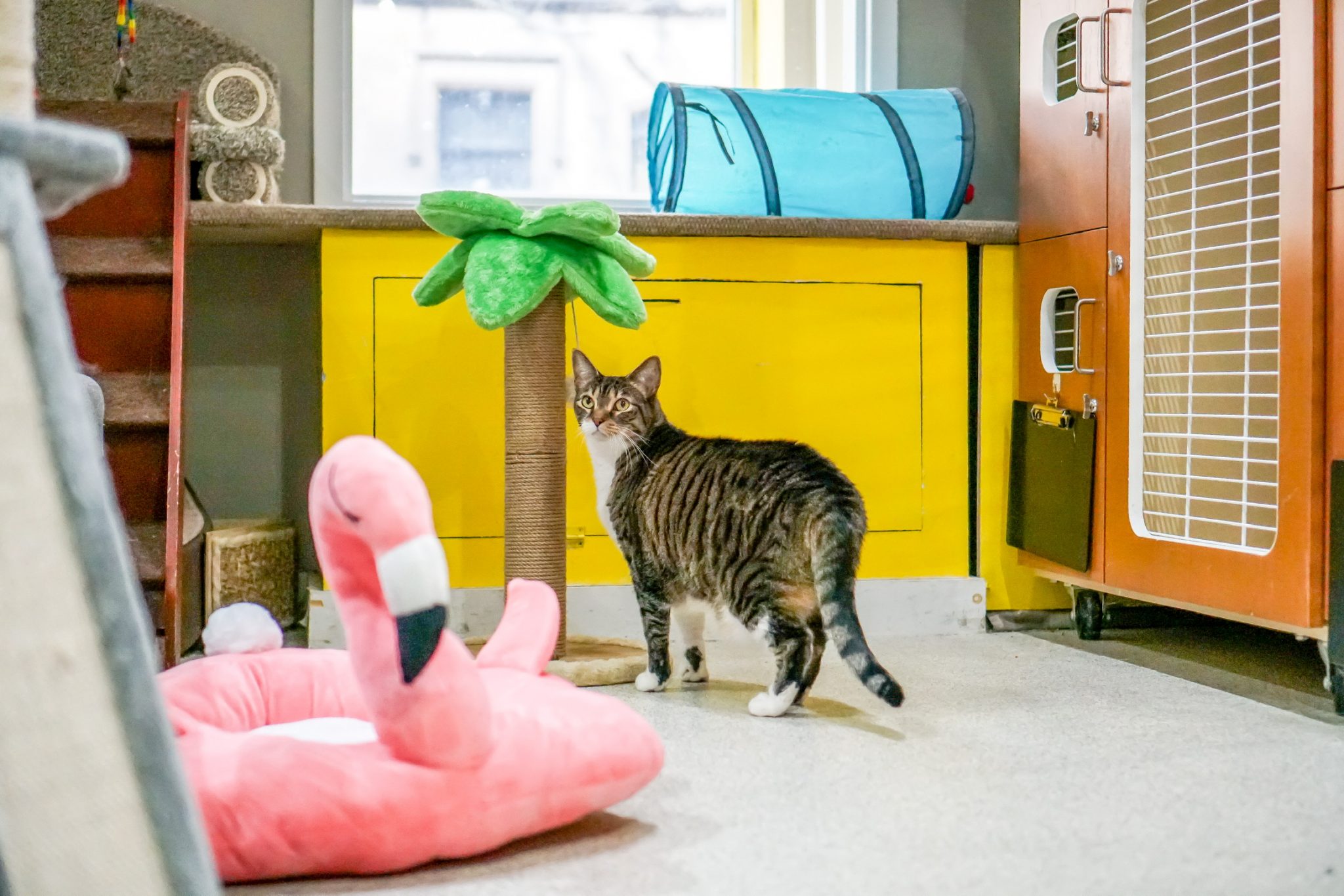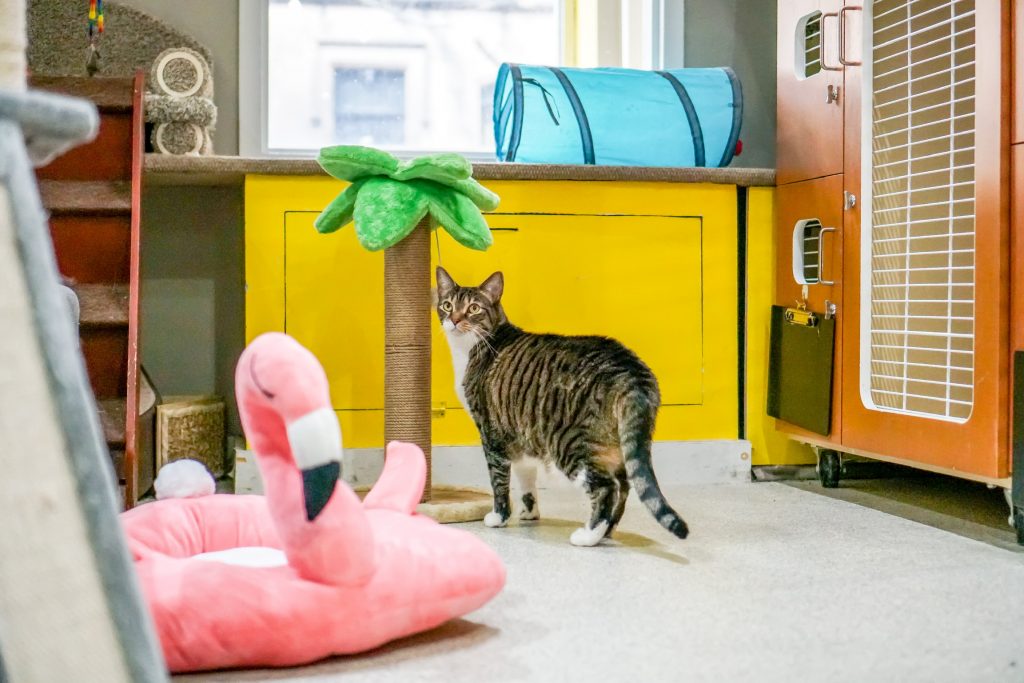 Our kitty campers get their own individual condos which consist of three separate rooms. Each day we let our kitty campers out, one at a time, to explore the cattery, which is full of scratching posts, toys and hiding spots. We make sure to dress the room up with seasonal toys and decor as well!
The VIP Cat Room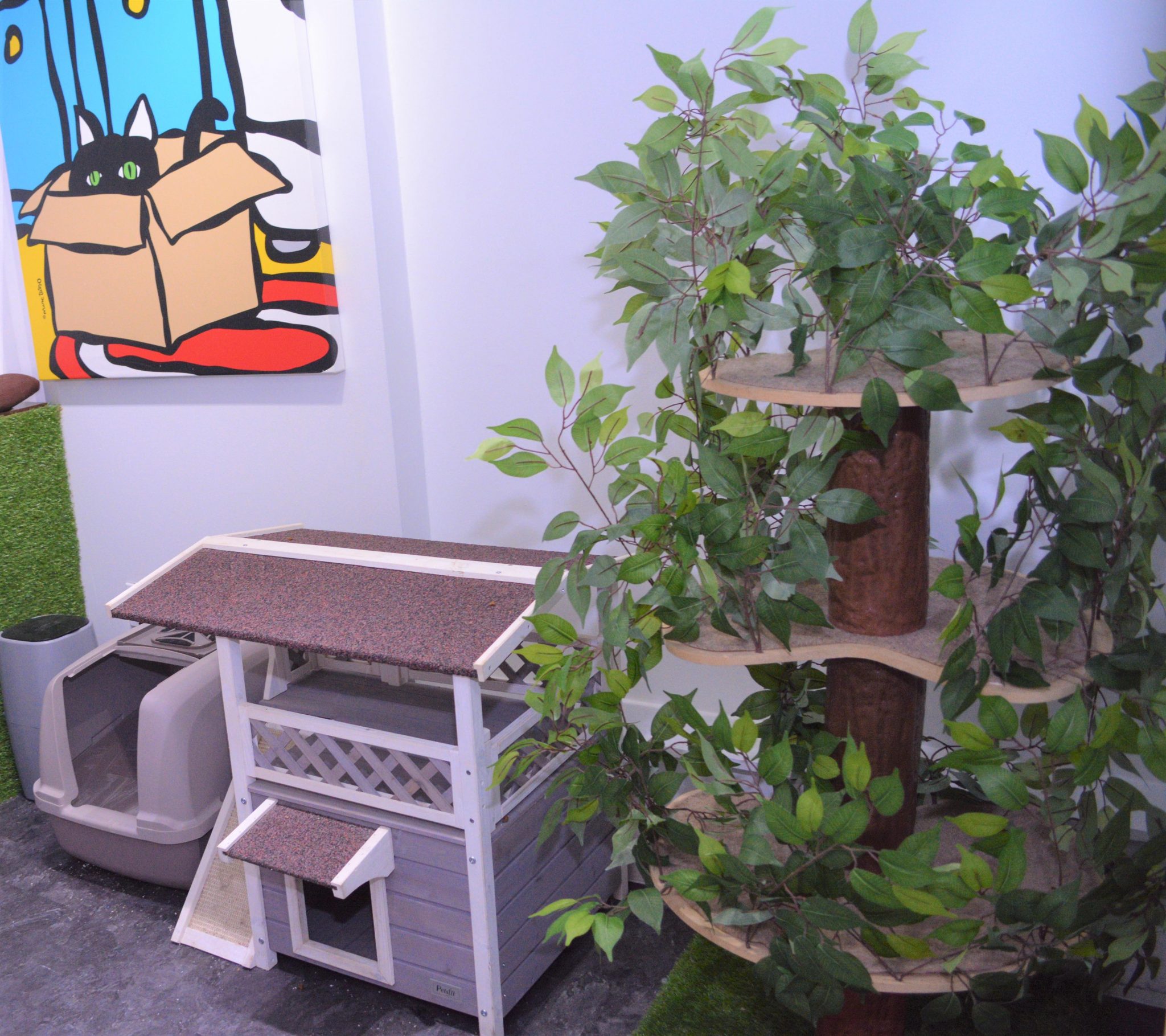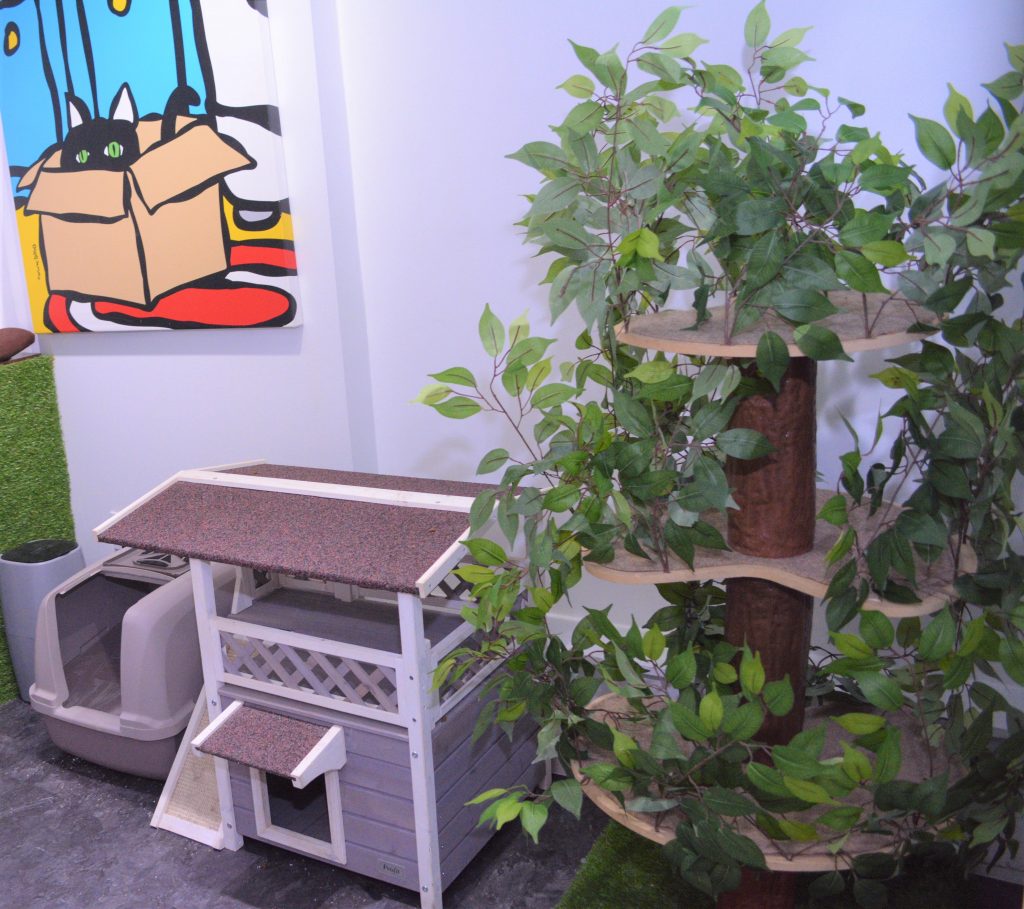 One cat at a time can book our spacious VIP room, and then all of the space is theirs for their entire stay! Our kitty campers love hiding in the fake foliage, chilling in the cat house, and owning the room.
Some other notable sites: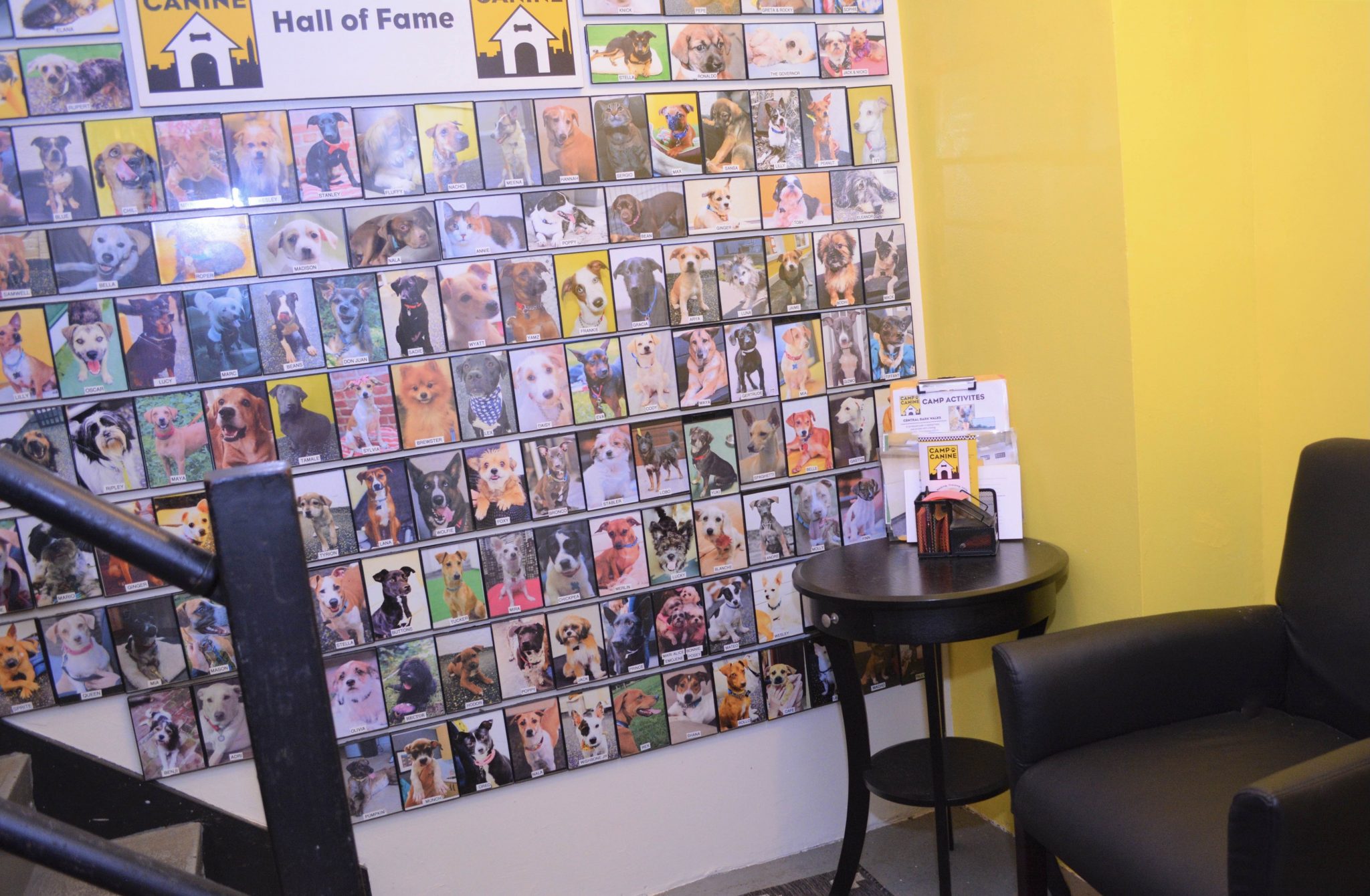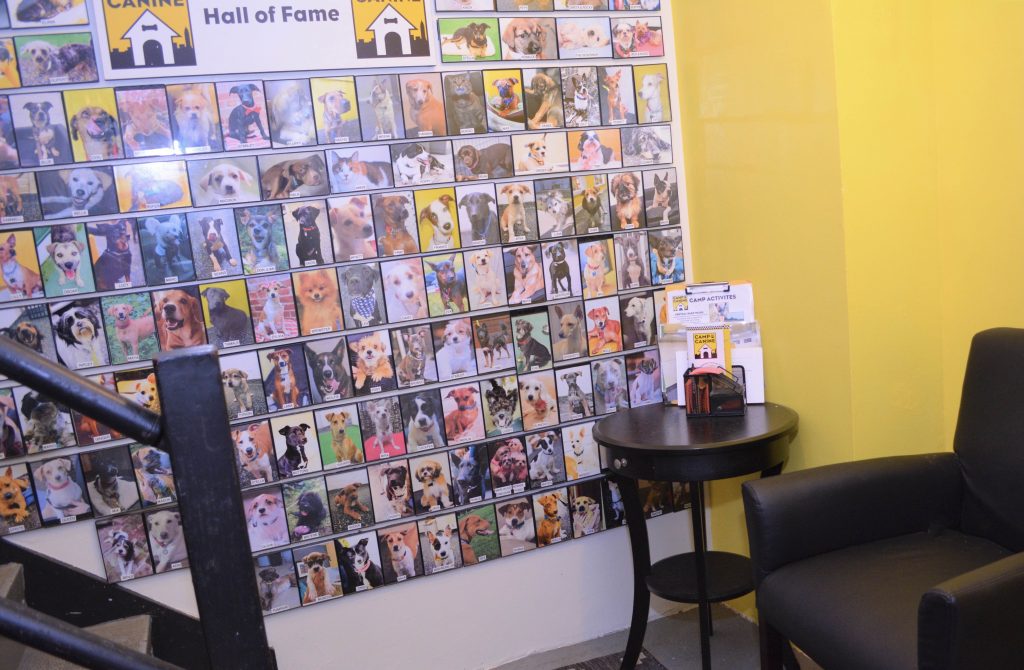 The Wall of Fame in our reception area features pictures of each of the fosters that we temporarily housed here at Camp Canine while Animal Lighthouse Rescue and other partner rescues searched for their forever homes.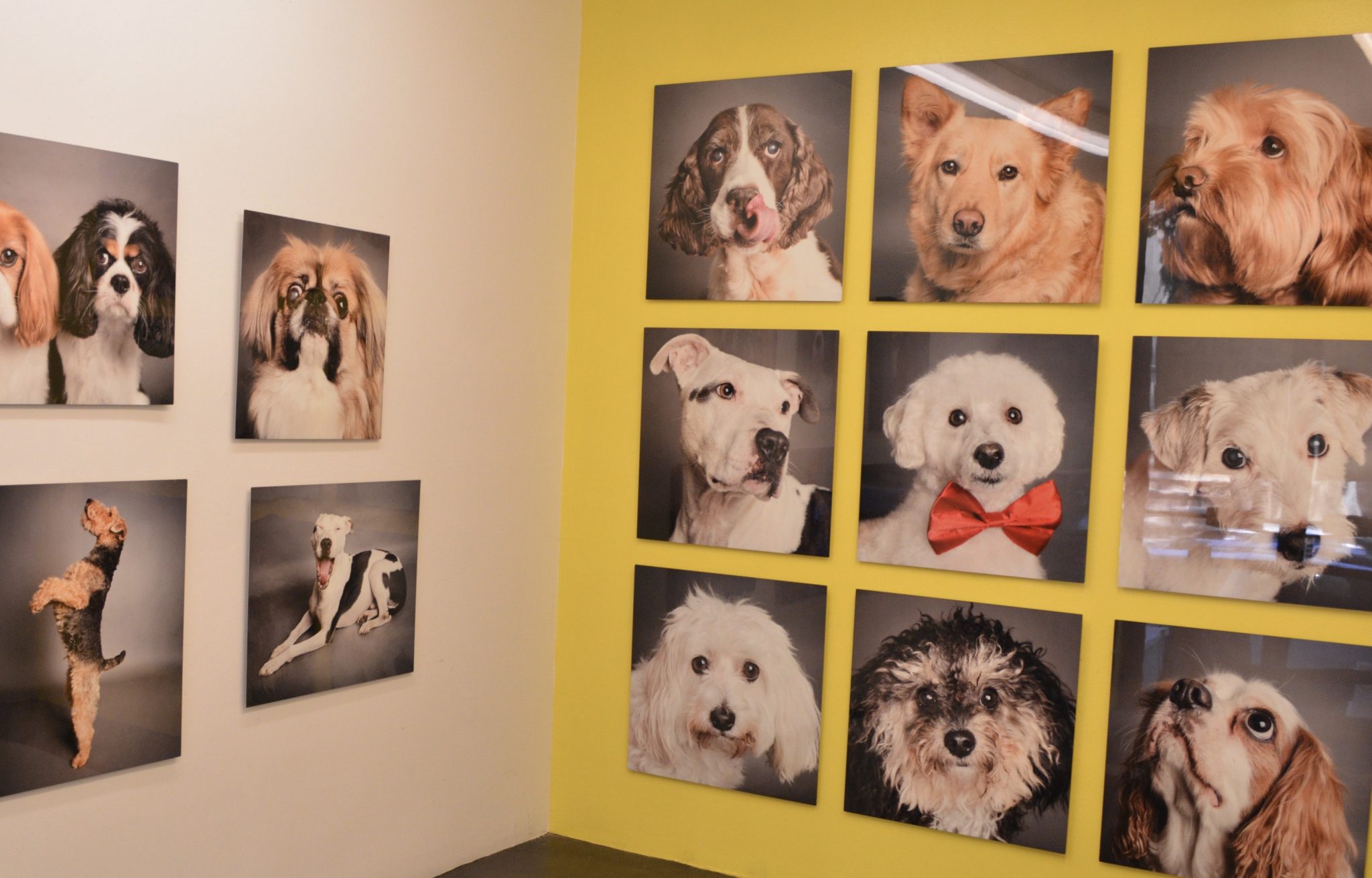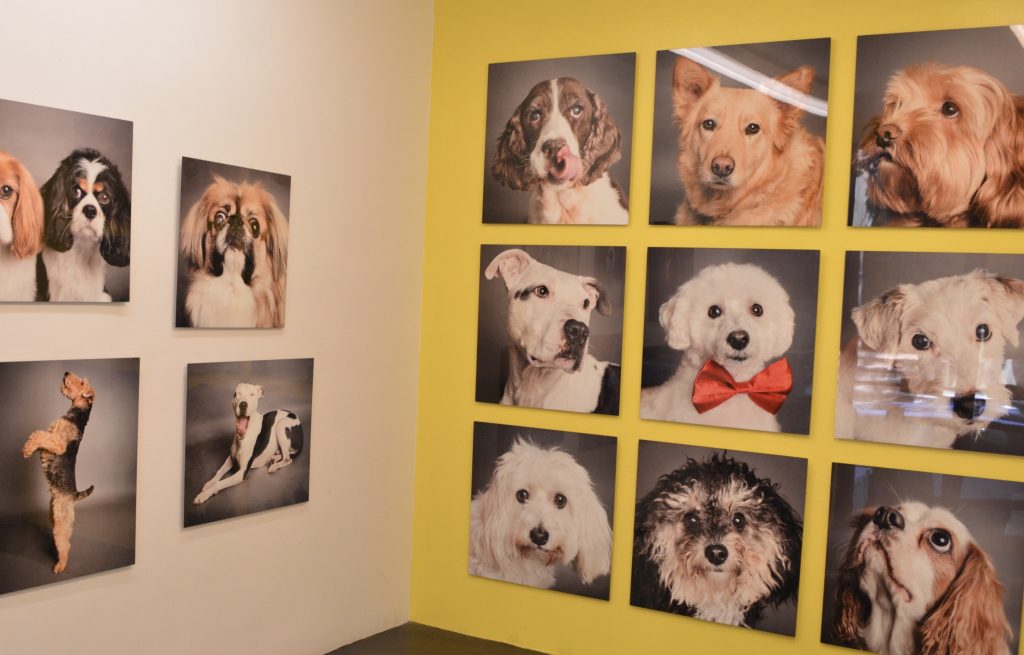 These portraits by Classic Kids Photography feature campers both past and present. They are installed all throughout the facility!
We can't wait to welcome our clients back inside Camp; but until that day comes, we hope you enjoyed this virtual tour!