Written by Alex Maslin, Cat Room Coordinator
***
Playtime: Hi my name is Spice! I was Camp Feline's first ever 'Cat of the Month.' I'm a feisty little Calico who thinks camp is meow-tastic, and I totally deserved that special title. I think my favorite part about Camp is my one-on-one playtimes; my counselors smile and laugh as I zoom about the room chasing toys and feathers. They let me pick my favorite toy, and then they try to play "keep away." But I always catch the feathers. I bet they would say I'm the best at catching those feathers, actually. Maybe that's why I was Cat of the Month …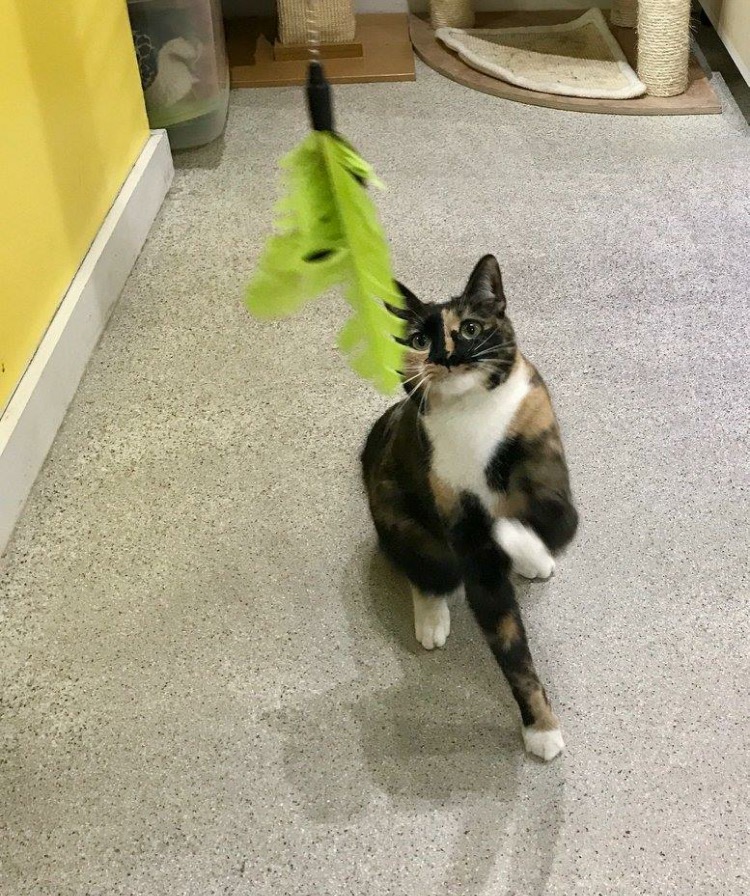 Snuggles: I'm Odin. My sister Freya and I come to visit at camp when our humans go out of town; and snuggling is my favorite part. I always have a blast at camp, but snuggling and cuddling with the counselors – and sometimes playing with the counselors' hair – that's the best part. Freya will come snuggle with us, too. It's purrfect.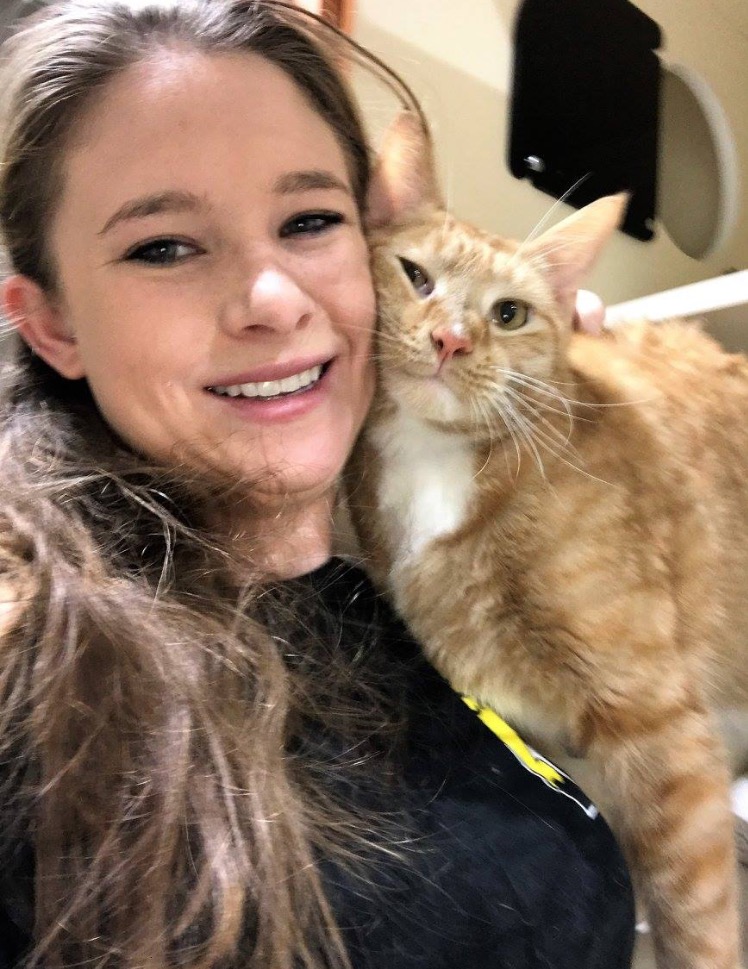 Arts and Crafts: I'm June Bug and I am big with the arts. I'm a tough girl who loves to throw my emotions into beautiful works that are all about me and my life. At camp, we have the opportunity to paint how we feel … on an ipad, of course. I wouldn't want to get my fur dirty. And I'm glad camp gives me this opportunity; I would much rather create a work of art than laze around all day.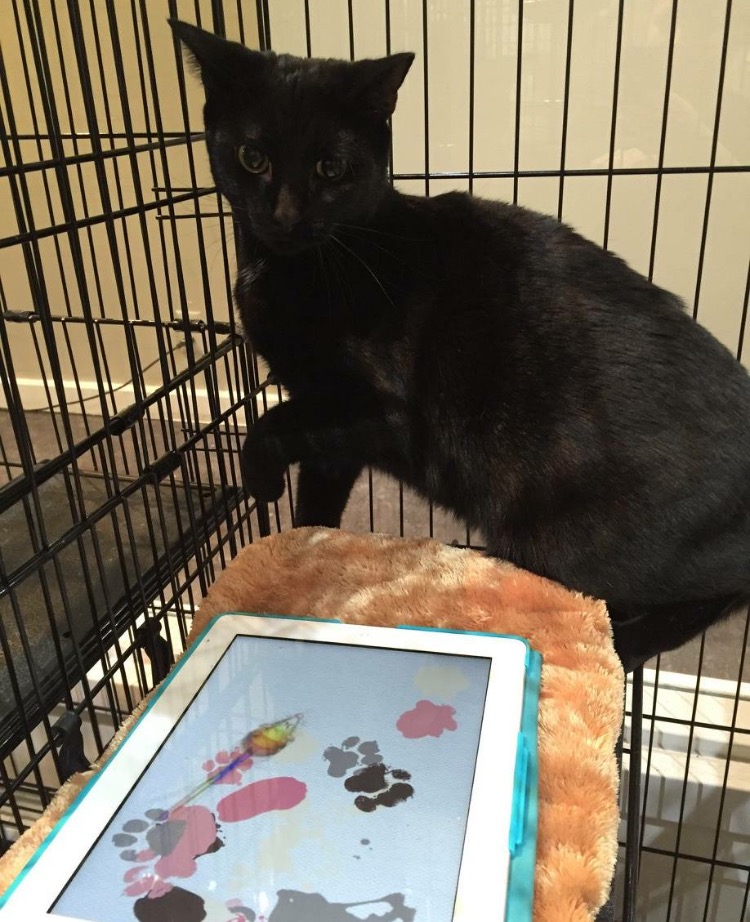 Hanging out in the Sun: Oh, hey there, I'm Boris and this is my bro, Garbanzo. We love exploring the room and hanging out with counselors … jumping, running, and chasing, all of that! But after a full day of exercising, we most enjoy sunning ourselves on the windowsill and looking down on the NYC streets below. People-watching is fun. Do they enjoy cat-watching this much?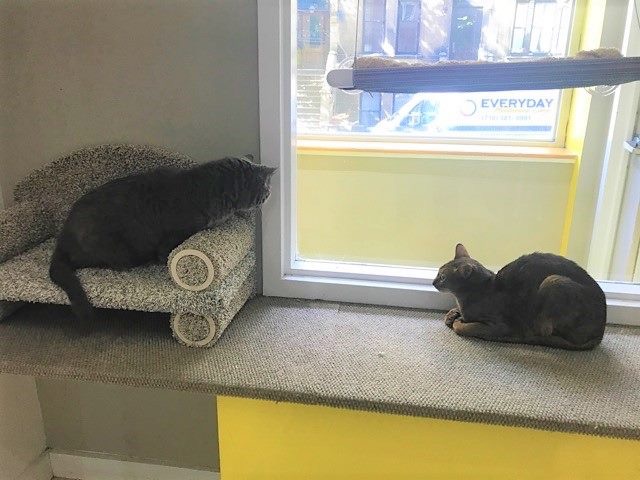 Camp Friends and Counselors: Hey there, this is Luna. I am a beautiful girl with a cute button nose, and I am here to tell you all about one of our wonderful counselors, John. He is such a great hooman. He lets me climb him and use him as a jungle gym. My very own human jungle gym, imagine that! John is wonderful with all the cats here at Camp Feline. He makes us meow with joy every time he walks in the door. John is always smiling, laughing, playing, and cuddling us. There are so many great counselors! Let's hear about another …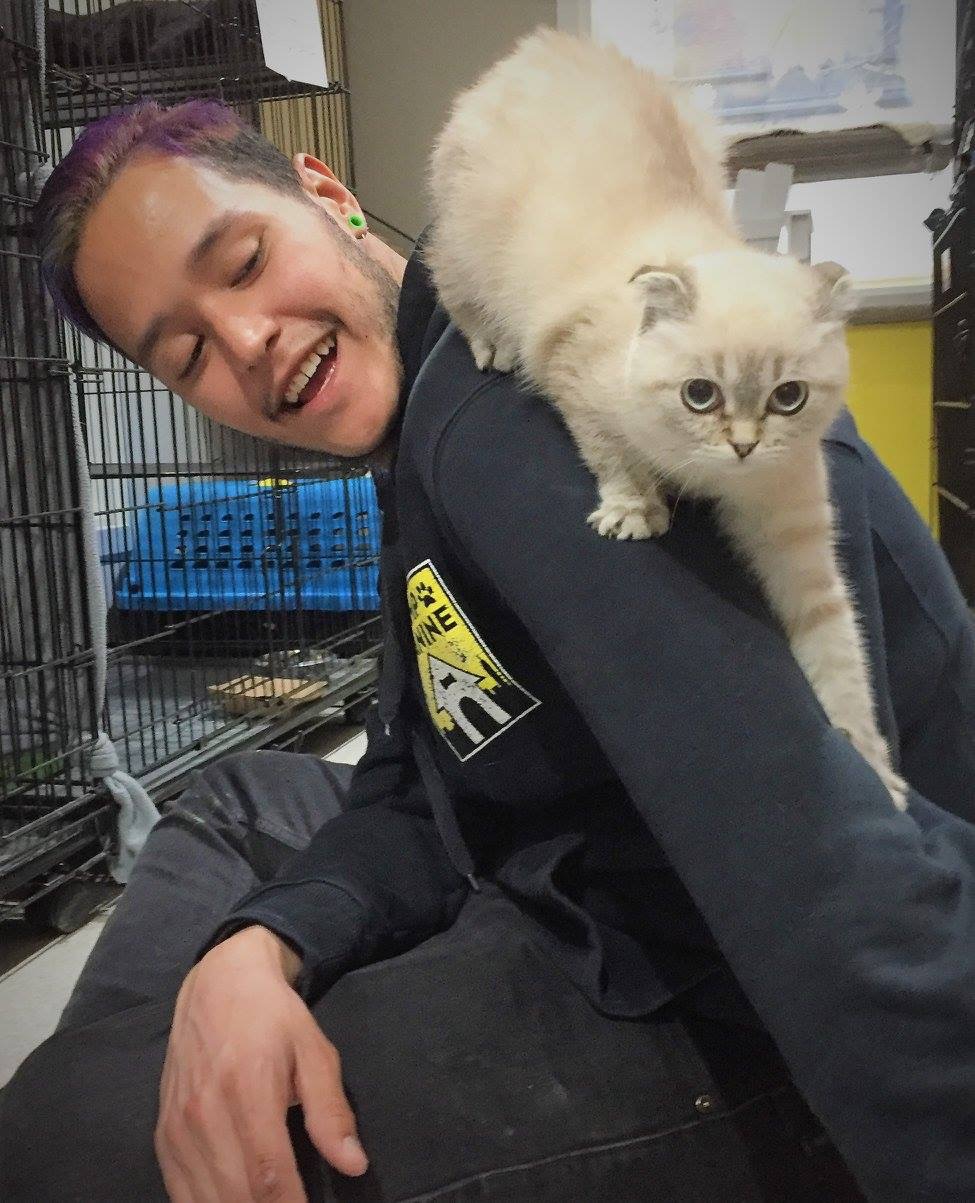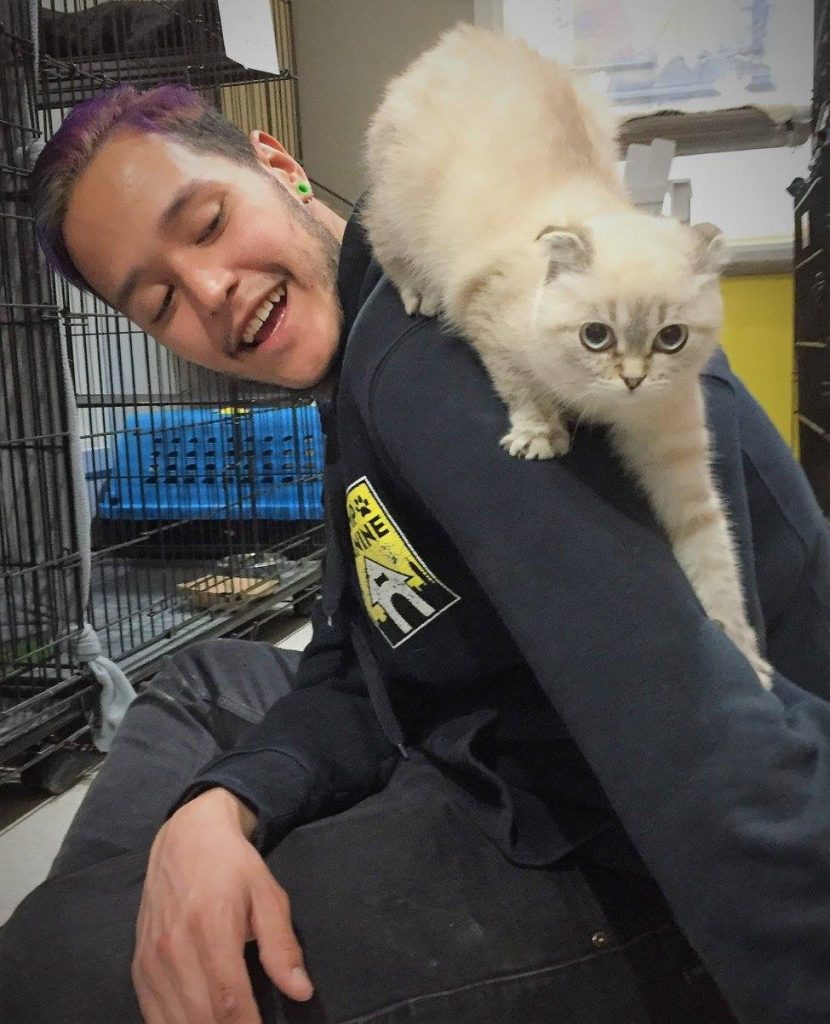 Hey! This is Spice again! (Did I mention I was the first-ever cat of the month?) This time, I would love to tell you a little bit about Emily. She is a supervisor at Camp and has one of the most interesting stories I've ever heard … she has told me all about the elephants, horses, and dogs that she used to work with. Who would have thought I would be interested in listening to someone's story more than grooming and primping myself? Emily is so sweet and caring. She makes me feel so loved even when I am away from home.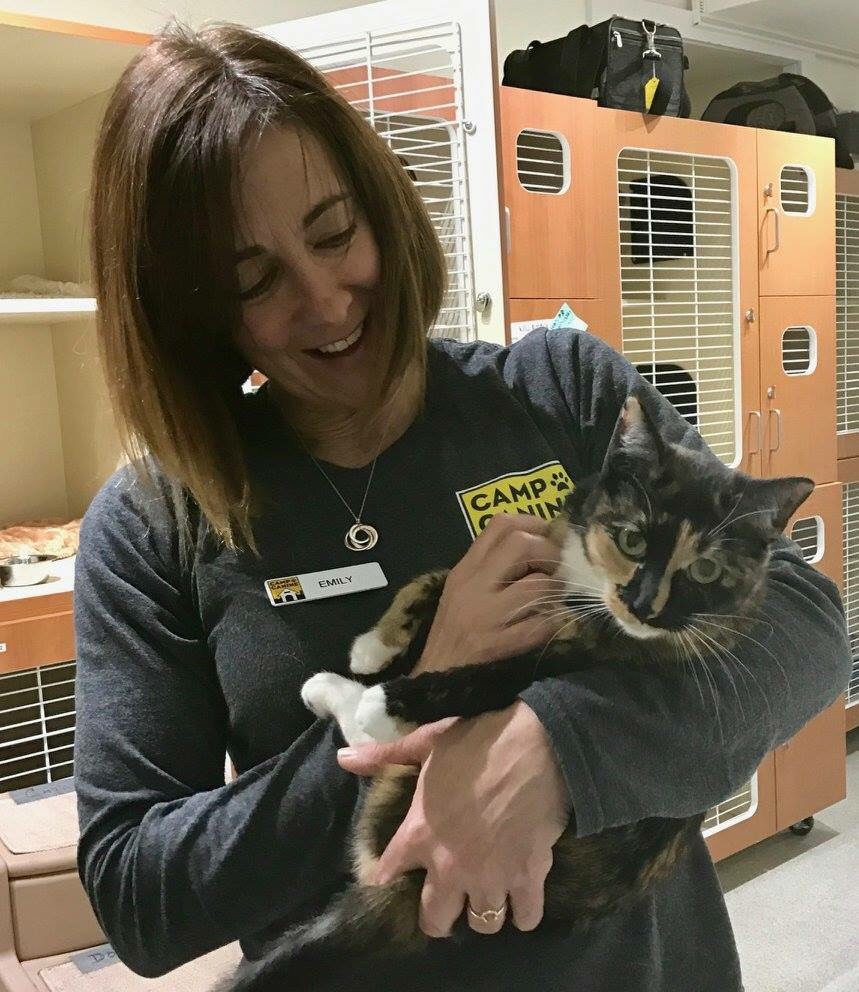 Hoho here and I'm ready to tell you all about Alex; she is a fun and energetic hooman who loves to play with us – which makes all of us love her right back! In fact, she loves us so much that she is the Cat Room Coordinator! My favorite part of the day is when Alex comes in to wake us up and feed us our breakfast. I totally help her when she's cleaning and setting up for the day. I sit on her feet until she picks me up and snuggles me. I love helping.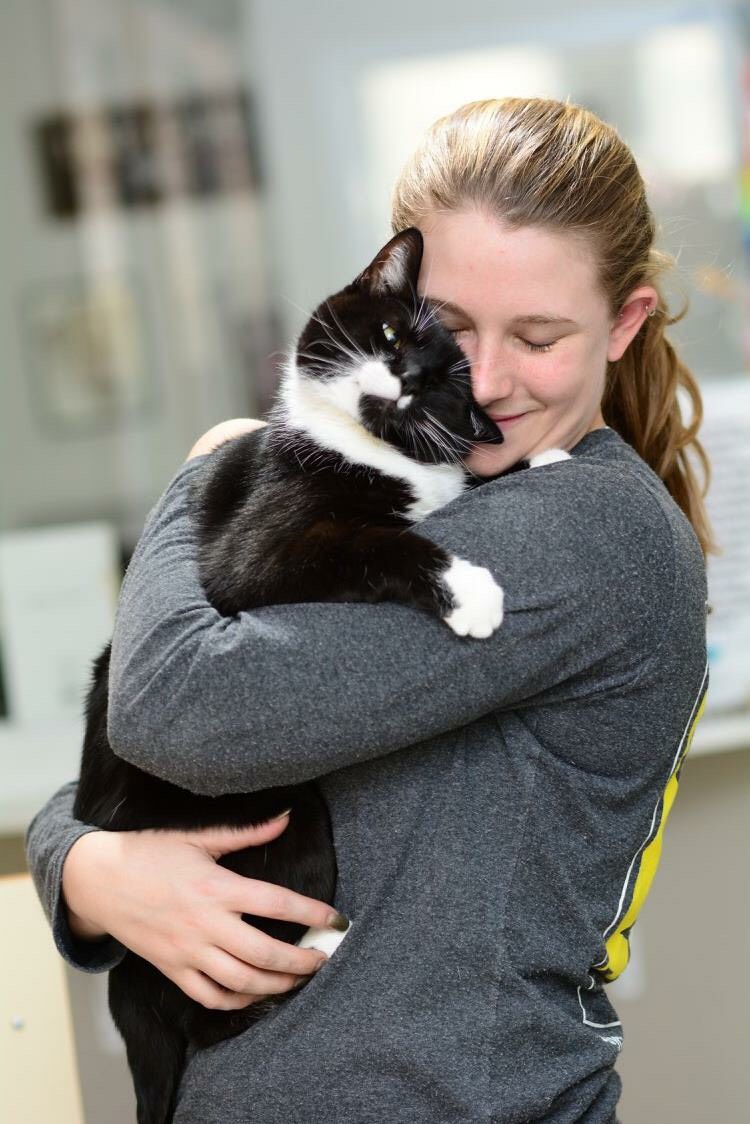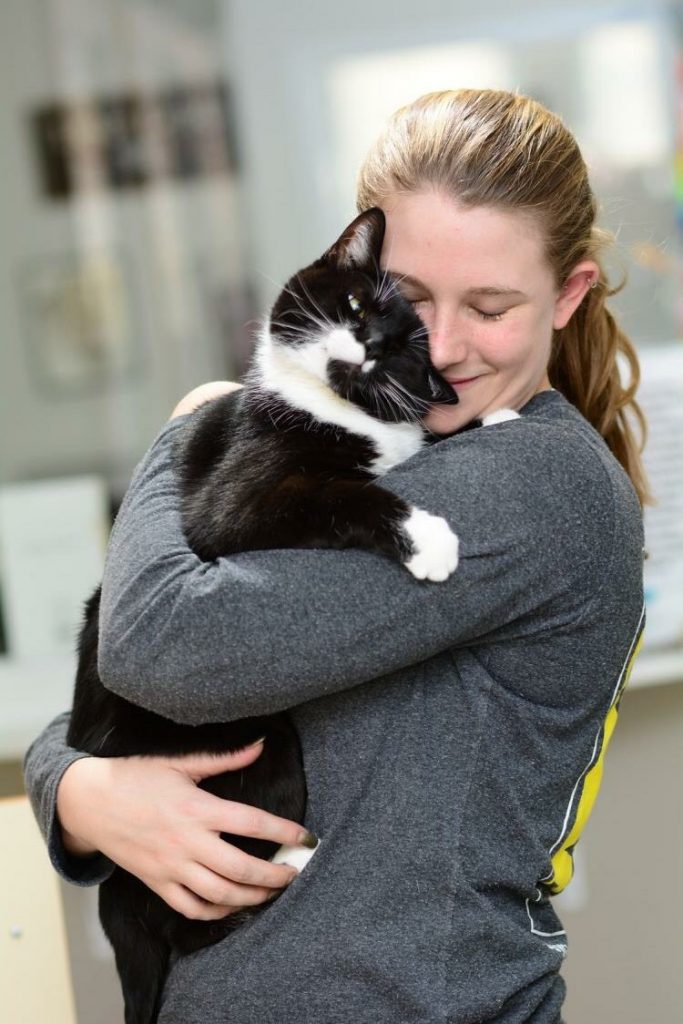 Hello, my name is Sylvester. One of my favorite hoomans is Paige. Paige is our Reservation Specialist here at camp, which means she's the one who talks to all of our mommies and daddies. She makes our summer reservations, books our special playtimes, and assures our parents that we are in purrfectly good hands. If anyone has a question or wants a daily update, those correspondents will most likely come from her! But the best part about Paige? She comes in and cuddles us every day during her break. Every day! She's the best.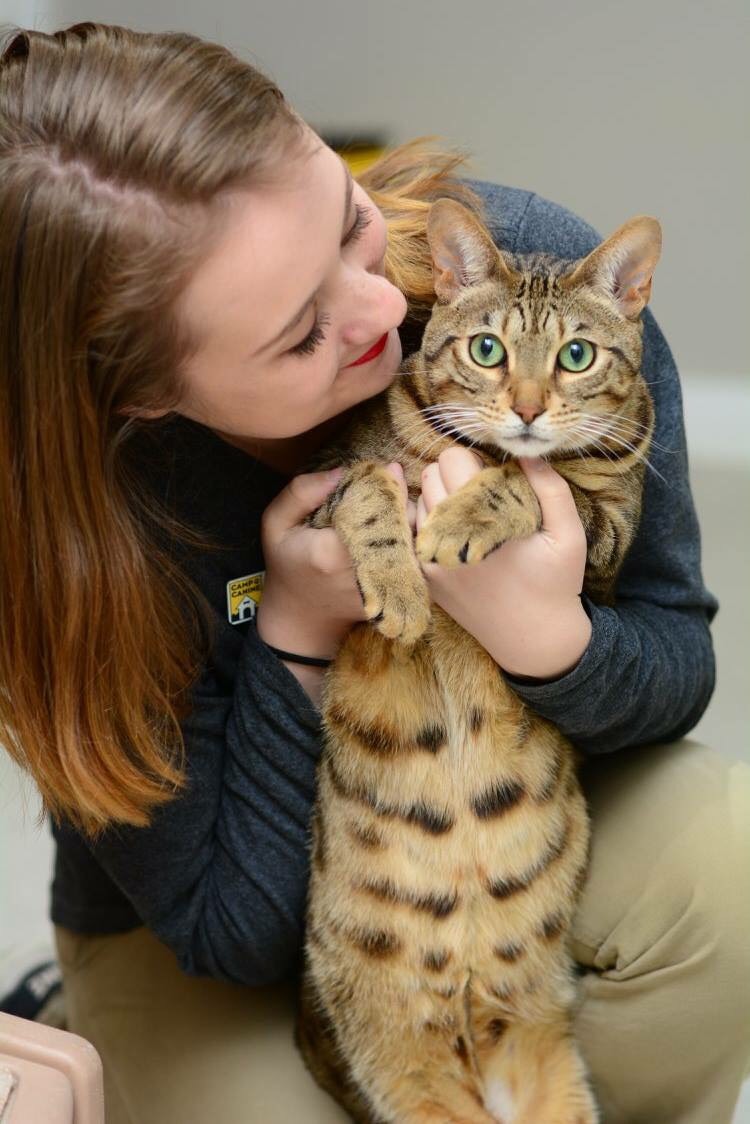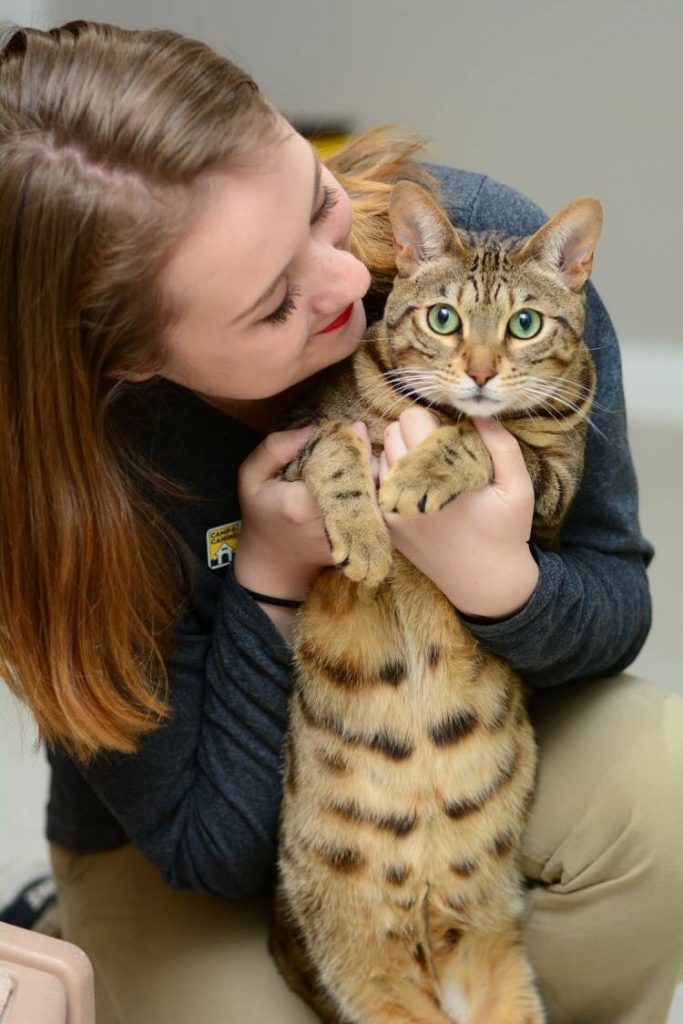 So there you have it, hoomans. Camp Feline is kitty approved!