Social Activities, Exercise & Companionship
Any dog staying for 7 nights or more is eligible for a complimentary bath in our spa OR 25% off a full groom!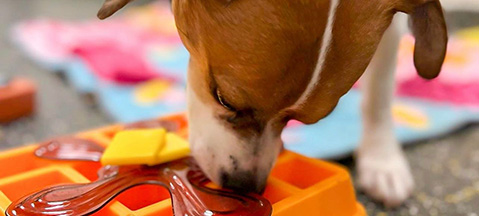 Do you have a dog-genius? Does your pup need more mental stimulation to tire them out at night? We have a large collection of engaging puzzles and snuffle mats; if your pup likes using their brain to find tasty treats, then they'll love our Brain Games!
Does your Camper like time away from the hustle and bustle of the playroom? Would they love time without distractions or other pups - just themselves, some cozy bedding and a Counselor to cuddle? If that sounds like an activity your camper would enjoy, sign them up for a Cuddle Session!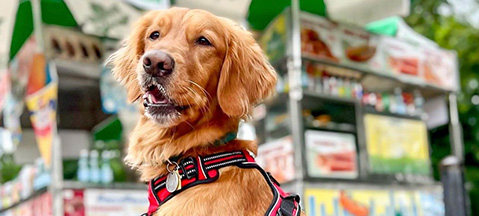 These 30 minute walks are one-on-one with a Counselor; they'll journey through Central Park together, and your pup can even get an authentic NYC hot dog from a street cart if their diet allows!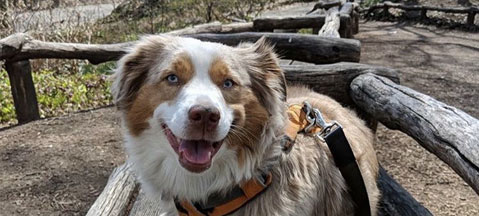 While you're away, get something extra special for your dog. Central Bark walks are a half hour private walk in Central Park with one of our counselors, complete with a hot dog (if your dog's diet allows)!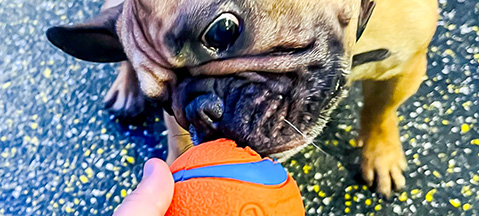 Whether they're chasing tennis balls, playing tug-o-war or chewing on plushies, your pup can have one-on-one time with a Counselor and a bucket of toys in our Fetch Room!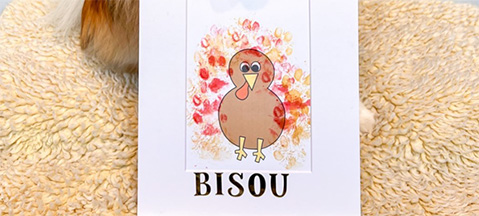 Your pup will get one-on-one time with a Counselor, and you'll get to take home their beautiful, paw-crafted painting! We offer seasonal crafts during the winter howlidays; and throughout the rest of the year, your Camper can paint a beautiful sunrise over the Manhattan skyline. Sign them up, but make sure to clear some space on your fridge to display their brand new, framed artwork first!
2 Free Days of Daycare for New Clients After Your Pup Passes our Trial Interview
Please Note:  Your Pup must meet our onboarding requirements and pass our trial Interview to qualify for Daycare.  Reservation required. Discount applies to first-time daycare clients. Discounts subject to availability and dogs must meet onboarding requirements. Discounts cannot be applied during peak periods.