Camp Feline - Cat Boarding
Luxury Cat Boarding on the Upper West Side
Camp Feline's cat boarding offers a sunny, separately housed and ventilated cattery that is second to none! Kittens and cats love our Deluxe Kitty Condos. We offer two level, single occupancy condos that provide an area for your cat to play and unwind during his/her stay with us.
All guests relax in private, climate controlled rooms, cared for by devoted cat lovers trained to give each pet special, individual care
Rooms contain resting platforms
We also offer a play area where your cat can stretch out!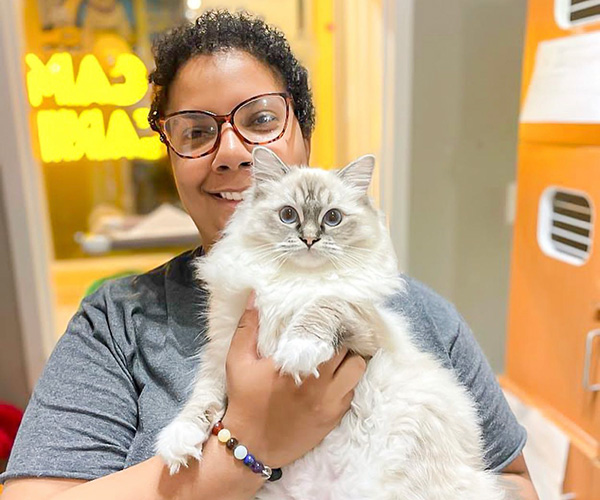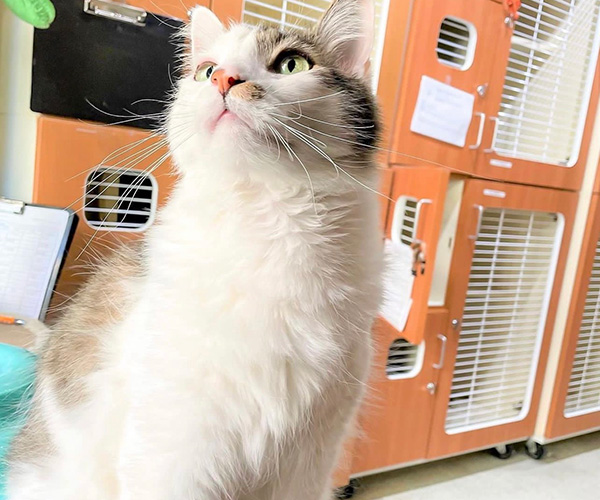 Our Feline Guests Enjoy the Following at Camp Feline:
Individual Care & Attention
Highly Trained & Friendly Staff
Daily Playtimes Available
Nutritious meals served twice daily
And the most fun your cat will have at a cat boarding facility in NYC!
If you are anxious about leaving your cat, we invite you to visit us and set your mind at ease. We are confident that you will see that there is no place, or group of caring professionals, you would trust more for your beloved pet. We're conveniently located between Columbus and Central Park West on the Upper West Side.
They are the best with my anxious lil Heidi. They have a lovely open room with a big window for her to look out, and a kind and trained staff that care about her and all her kitty Co-boarders. This is how you want to leave your fur-baby when you travel.
- Heidi's Mom
Climate control
Vertical condo construction for climbing and shelves for perching
Luxury suites for the pampered kitty or family of felines
Natural light from windows
Specially trained cat-loving staff for playtimes
Housekeeping services several times a day keep pets clean and dry. Fresh water is available at all times
Daily playtimes, when an activity package is purchased, allow each cat time outside his or her sleeping quarters to roam the cattery or perch lazily on the windowsill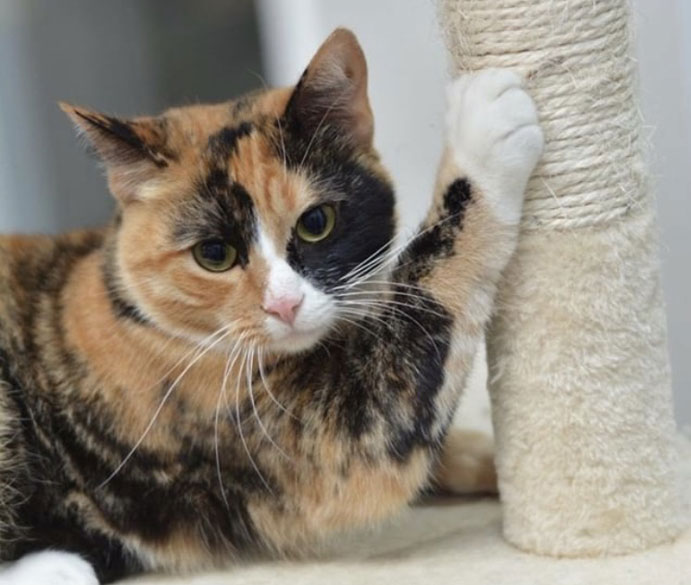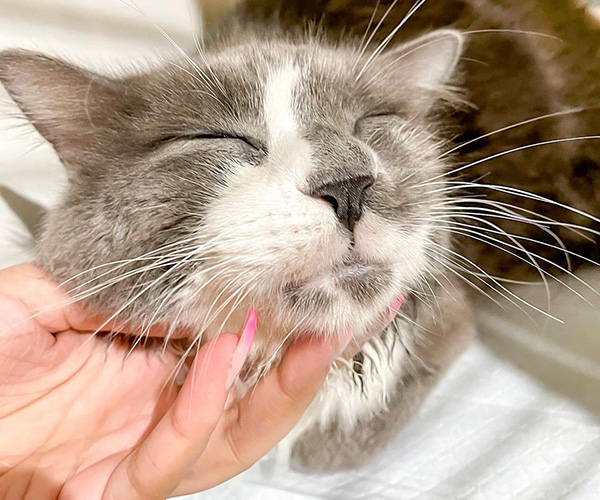 Your kitty will be able to spend time roaming in our beautifully bright and spacious play room with climbing and scratching posts, bird's eye view of 73rd Street, toys and kitty furniture.
For the truly pampered kitty, you will want to book our VIP Suite. The suite - for your very important kitty - is completely private, except for a perch where your VIP can view the rest of our cattery. The suite features a selection of comfy beds and chairs, scratching posts, greenery and a selection of toys.