Worry-Free Dog Boarding in NYC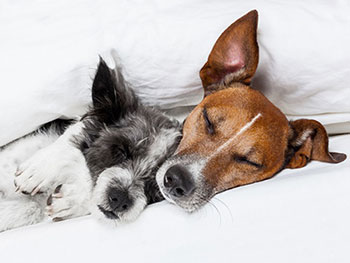 Dogs love to stay at Camp Canine! We are not your typical dog kennel or dog boarding facility. Camp Canine is a high quality, full-service dog boarding facility located in New York City's Upper West Side.  Our team of pet-owning and pet-loving caregivers are here to treat your pets like family. We give them the expert care and attention they require and deserve. And best of all, your dog gets to play and hang out with other canine friends all day long! 
DAILY BOARDING SCHEDULE
6:30am
Rise and Shine! Time to go out!
7:00am
8:00-9:00am
9:00am-12:00pm
12:00-1:00pm
1:00-5:00pm
5:00-6:00pm
6:00-8:30pm
8:30pm
Camp Canine is the best! Even an old timer like Molly goes running in and had a great time! Great care, great people.
Molly's Mom
NYC PET OWNERS AND LEADING VETERINARIANS RECOMMEND CAMP CANINE FOR DOG BOARDING
At Camp Canine our dog boarding facility is staffed 24 hours a day, 7 days a week by experienced and caring staff members who provide expert care and attention to our canine guests.  Our dog boarding guests will also enjoy safe and clean private overnight accommodations with a soft bed mat or raised cot bed and of course dogs in the same family can stay together in the same room. Our  facility has restricted access that is limited only to staff members and our strict vaccination policy ensures the health of your pet during his or her stay.
Participation in Camp Canine's fun, Dog Daycare program
Daily housekeeping services with strict, hospital-grade cleaning protocols and a clutter-free environment
Wellness checks and continuous monitoring of your pets throughout the day
Meals served twice daily or as requested (high quality food provided or bring your own) and fresh water at all times
Custom meals and medications administered at no extra charge
Three outdoor potty breaks daily
Dog Boarding Gallery
Camp Canine is great! My dog, Greta, is a regular camper there, and she pulls me there every morning- she can't wait to say hi to her dog and human friends!
Greta's Mom
Tours
If you have not experienced Camp Canine before, please stop by anytime during business hours for a tour. Our staff will be excited to show you around, and you will quickly see why Camp Canine is the ideal dog boarding choice in New York City.

Vaccination Requirements & Policies
We welcome dogs of all ages and sizes, but there are a few things we do require for the safety of all of our guests. Adult dogs must be spayed or neutered and all dogs must be in generally good health.  A vaccination certificate from your pet is required prior to your pet's arrival showing current vaccinations against rabies, distemper/parvo and bordatella.
Camp Canine is a terrific daycare and creates a great experience for all of its clients, both doggy and human! From the moment you walk in there, your dog can sense the excitement of being around a great bunch of dogs that are watched over by a wonderful staff. This is an A+ doggy daycare.
Nemo's Dad
To Make a Reservation
Our Reservation Specialists are trained to help you create the perfect vacation or weekend getaway for your canine companion. Contact them to make your pet's hotel reservation by calling 212-787-3647.