Our clients – both four-legged and two-legged – are the reason we do what we do. For this blogpost, we asked our camp pawrents to share their fun, funny, heartfelt, goofy or crazy experiences with Camp Canine!
***
Oliver has been going to Camp Canine since he was 4 months old. I have a video of him on his first day of camp when he barreled his way into the small dog room and couldn't believe his luck –  from a shelter in Brooklyn to this?!? I sometimes believe Oliver thinks he lives at Camp Canine and just boards at home rather than visa versa! Almost every day for the last three and a half years, Oliver goes to Camp and at the last minute, I let go of his leash and he goes running down the steps and through the door down the hallway and jumps up on the door waiting to be let in for another great day! He does this every day without fail! He can't wait to get in. One day last fall, Oliver decided he loved Camp Canine so much that he went there on his own.
Every morning, we walk from the east side to the west side covering pretty much the same route. Oliver enjoys the 'before 9am off the leash' rule in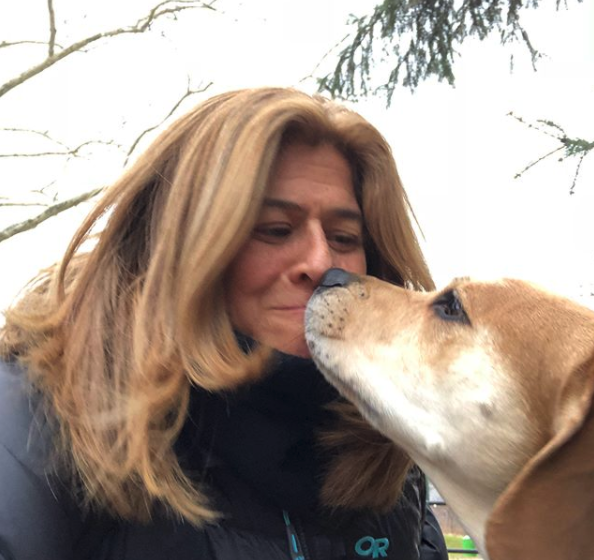 Central Park and plays with some friends along the way. We usually make it to Cherry Hill near Bow Bridge –the last place to play before putting on a leash to go to Camp. On this morning, Oliver took one look at me and then took off! At first I didn't worry, because he has decent recall, and I thought he had seen a squirrel or some friends.  As I made it over the hill, he wasn't there! I asked some friends if they had seen him and no one had!   As you can imagine, I was beside myself when a woman said to me "Are you looking for a medium size brown dog? He went running toward the west side!"
As I was running after him calling his name, it occurred to me where he was going . . . .I called Camp and asked if Oliver was there. And they said YES!!
You can imagine my relief! He made it all the way there – across Central Park West (he knew the way, of course) when he went running down the stairs like he does every morning. When I finally arrived at Camp Canine about 10 minutes later, he was in his bunk waiting for breakfast as if nothing out of the ordinary had ever happened!!!! THAT is how much Oliver loves his days at Camp Canine.
– Lori, Oliver's Mom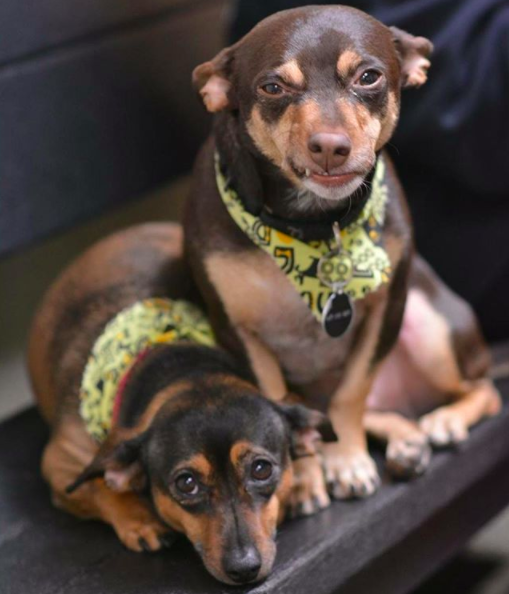 ***
I lost my dog, Sandy, who had been a camper for a few years, in June of 2013, soon after Tania had taken over the business. I was devastated; Sandy was 13, but it was still somewhat sudden. I emailed Tania and Camp Canine to let them know about Sandy's passing, and their response led me to my next furry BFF, Greta!  Tania had started fostering dogs (a practice she continues today) and was convinced her foster at the time, Greta, would be a great fit for me.  I was hesitant, as it was very soon after losing Sandy, but I stopped by to meet Greta briefly, and that was all it took. Tania was right: Greta was meant to be my dog! Fast forward 9 months and Rocky joined our family (also a former Camp Canine foster!)  They are now regular Campers who love the staff and other dogs – they both pull me towards Camp when they see we are headed in that direction!
– Leanna, Greta and Rocky's Mom
***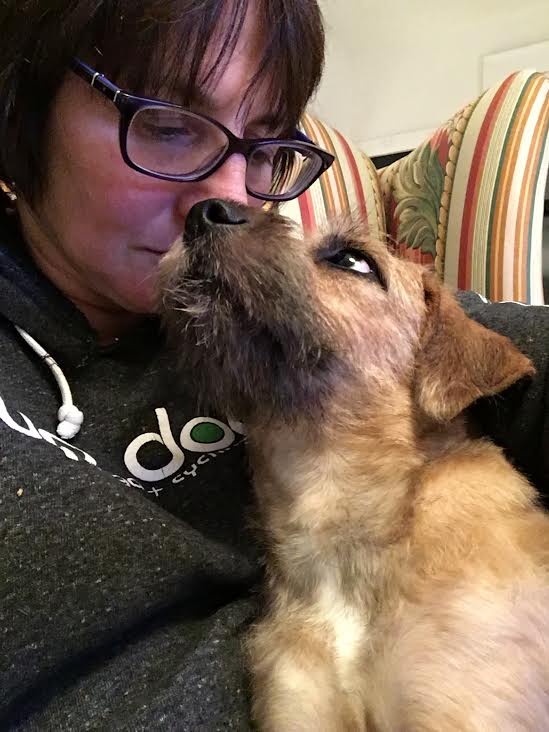 I brought Harley to Camp soon after I adopted her. She had been to another neighborhood daycare place previously in her first few months with me, but I felt that the care wasn't great. I remember feeling nervous when I brought her to Camp Canine and wondered whether day care was really right for her. That feeling went away almost immediately. I saw the incredible care that everyone there takes of her and all the pups. I have seen her receive more kisses and kindness than I could have imagined. She came to me with separation anxiety as I was her fifth location in her first year – a pregnant stray found on the street in West Virginia picked up by animal control there and taken to a kill shelter. Her babies were aborted, and she was pulled by a wonderful foster mom.  Harley was spayed and prepped to be transported up north where she was connected with See Spot Rescue in Jersey City, NJ.  I saw her photo on Instagram, fell in love with those eyes and knew she was going to be mine. So here she is–in the only real home she will ever know and the last home she will ever know. I cannot thank you all enough for being my partner in caring for her. I am so fortunate to have all of you wonderful people in our world. If Harley could talk, she'd say the same but hopefully she shows you a lot of love every day.
– Betsy, Harley's Mom
***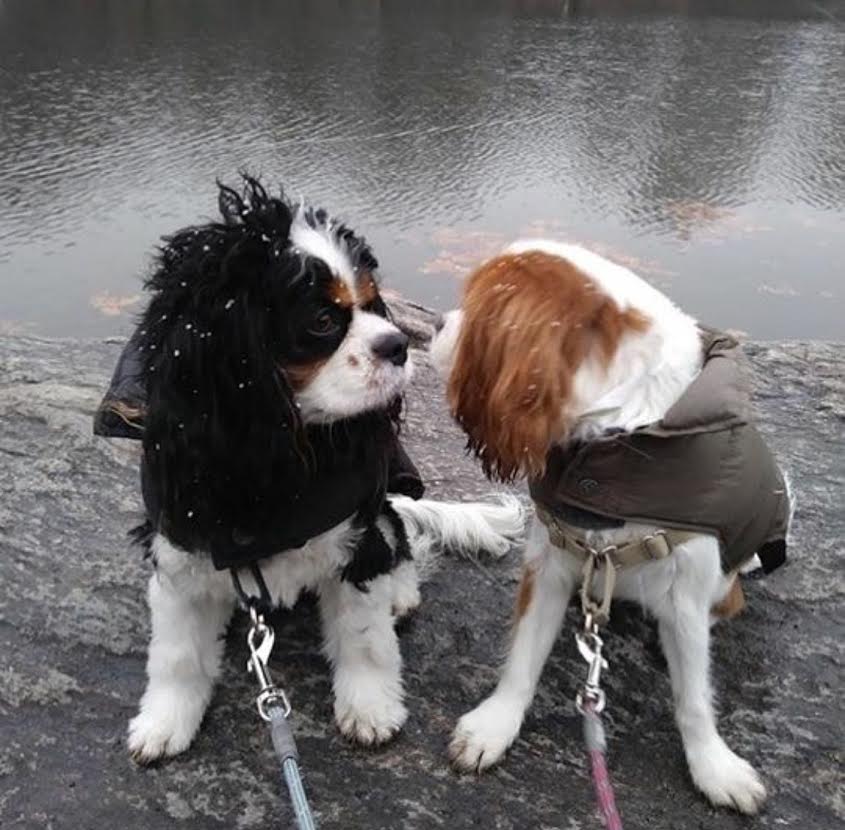 Cassie has a VERY high-pitched bark when she is excited.  Since she is smarter than her brother, she knows she isgoing to Camp Canine when she sees me pack her bag, and she'll bark the whole way to camp.  So to fool her, I always sneak their bag out and bring it to Camp before I actually bring them.  Sometimes I fool her, and sometimes she is just too smart. The key to keeping the bark to a minimum is that I carry her in, but when I do that it just makes Baxter jealous and he starts barking like crazy.  So the moral of this story: when Cassie and Baxter get to camp, EVERYONE knows it!!!
– Beverly, Cassie and Baxter's Mom
***
I picked Tito up from Camp one evening and asked a staff member how he did that day. "Great! He played really well with all of the other kids!" I loved it – I left and told my boyfriend and mom about what I was told about Tito's day. I was so proud about his "report card"! They both laughed and either didn't believe that the Campers were described as kids, or just thought it was a joke. They just didn't get it. That's exactly why I love Camp Canine – everyone there treats and refers to Tito and the other Campers exactly as they should be – like our children!
– Anna, Tito's Mom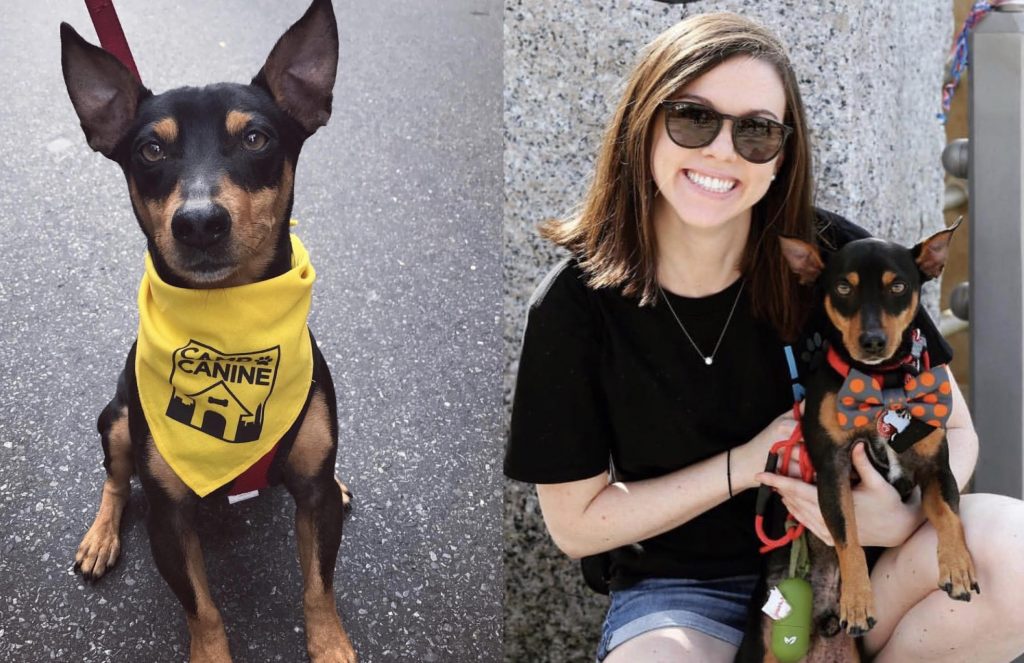 ***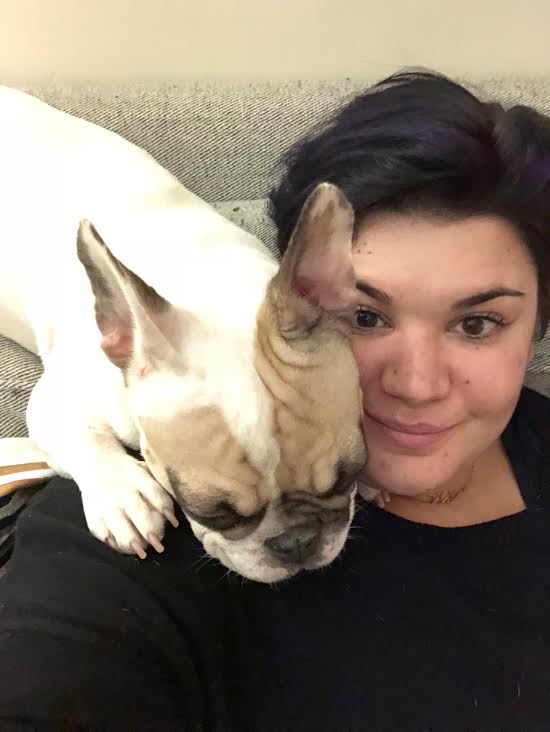 When I decided to get a furbaby, I didn't realize just how much I would love her. I'd grown up with dogs my whole life, but having one I was responsible for completely and totally on my own? That was quite the trip! I decided to get Fiona just under a year into launching my business — it was like having two babies at the same time — and I was worried about making enough time for her with my (demanding) schedule. Then I remembered a friend of mine talking about Camp Canine and I decided to bring Fiona for her trial. It was the best day, ever. Fiona is almost two and she's been going to Camp Canine since she was 16 weeks old — she LOVES it! She runs down the stairs when we get to Camp and when we get to 73rd street? She speeds up!! The counselors make balancing my schedule and my furbaby an incredibly guilt-free experience. I think my favorite memory of Camp Canine is when I was in Aruba for Thanksgiving and Fiona had an allergy attack — I sent a home remedy via Amazon Prime and the camp counselors did exactly what I would have done in that situation! Here's to a dozen more years of Camp Days, fetch sessions, Central Barks and overnights at her home away from home.
– Victoria, Fiona's Mom
***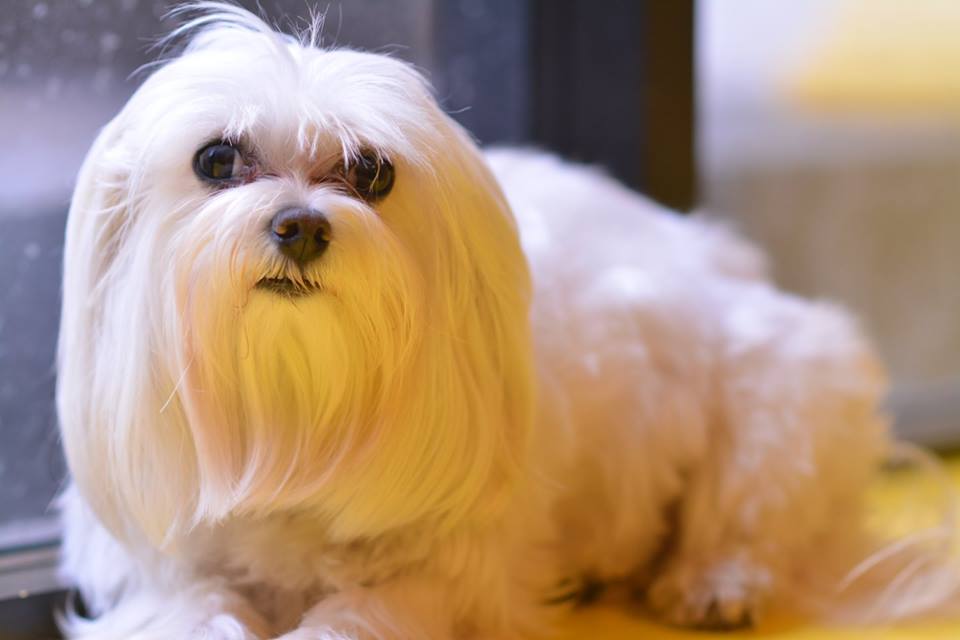 I LOVE when I bring Piper in and she sees the camp counselor who is coming to get her and tries to jump out of my arms and into theirs! One day Patrick brought Piper home, and she ran around showing off all of her toys to him. When he left, she cried and howled (and she's a Maltese!) for 40 minutes, and I had to let her into the apartment building hallway to show her he was really gone – so sad but so sweet!
– Karen, Piper's Mom
***
My story is a really sweet one: Patches loves Camp Canine dearly like it's his second family. When he gets sick, you ask how's he doing and when he had an accident while playing and was out for two weeks, you all sent him a get well basket. It was such sweet gesture and definitely made his day! You are all wonderful and we are proud to be Camp Canine clients! We tell everyone about you all.
– Selena, Patches' Mom