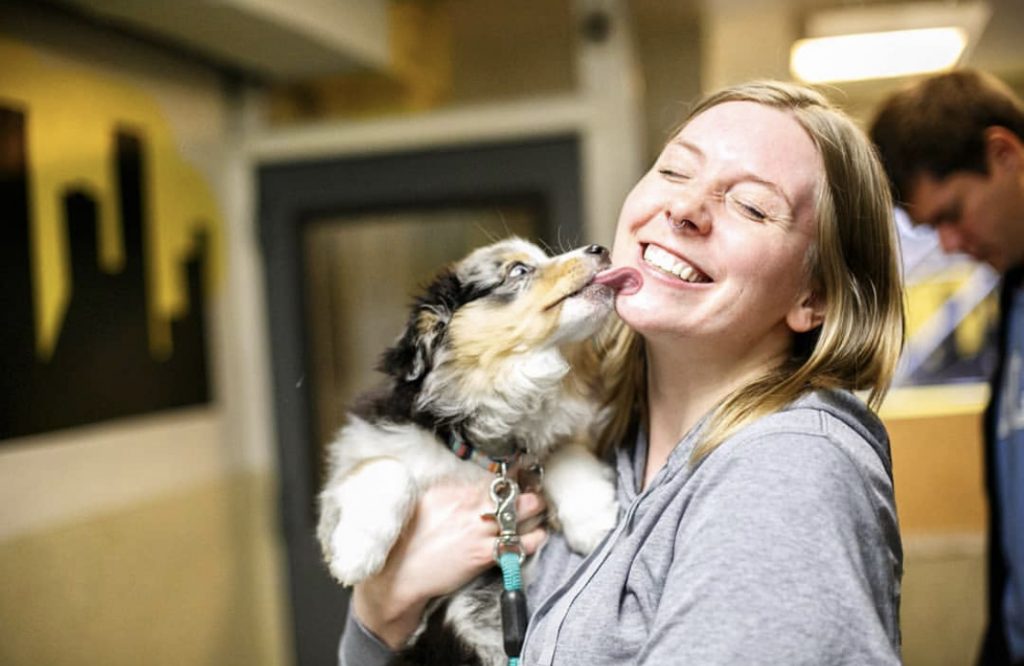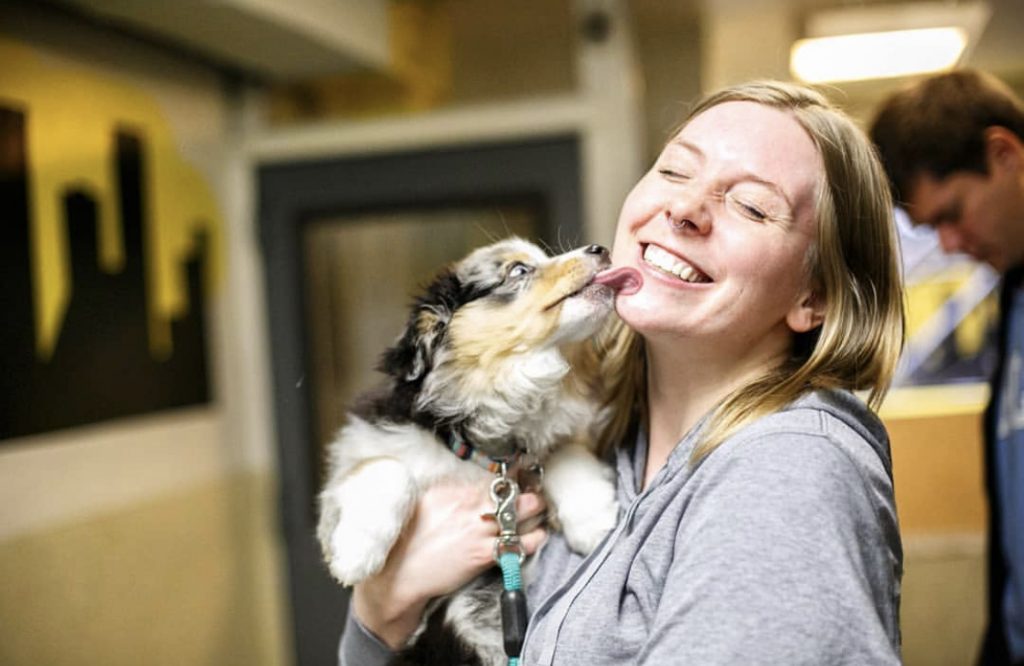 My name is Stephanie and I'm a class instructor from Andrea Arden Dog Training! I'm super excited to be featured on the Camp Canine's blog and to introduce myself to some of their awesome campers! Some of you might have already run into me on Sundays at Camp Canine: I've been hosting the Puppy One and Puppy Two classes, as well as the Puppy Playgroups for the past two years. I've been at Andrea Arden Dog Training since May of 2017, but first started as a student with my own dog, Sierra. I had owned and trained dogs previously in the suburbs of New Jersey, but having a puppy in the middle of busy Manhattan was a whole different ballpark! Long story short: I found the Playgroups and classes to be so beneficial in raising my city dog, I took the jump into apprenticing and then eventually teaching my own classes.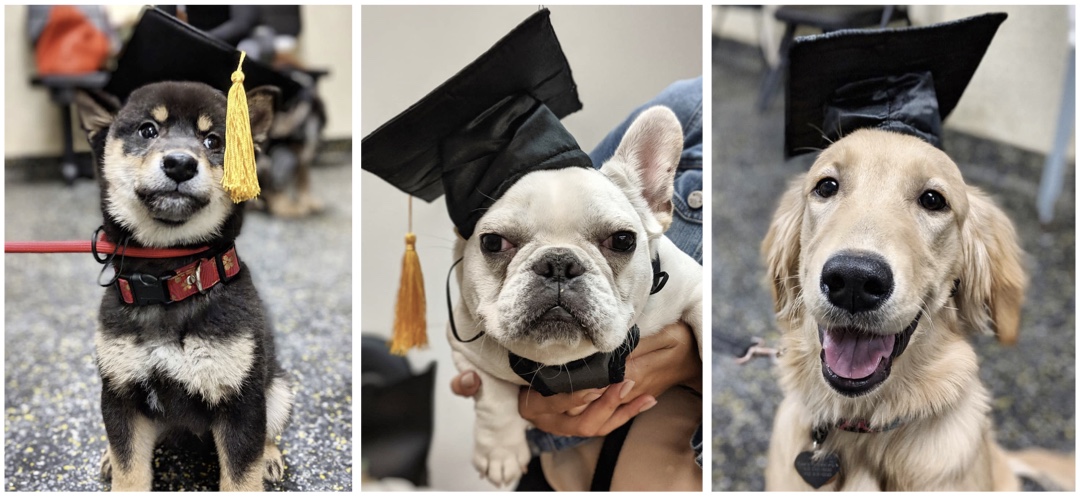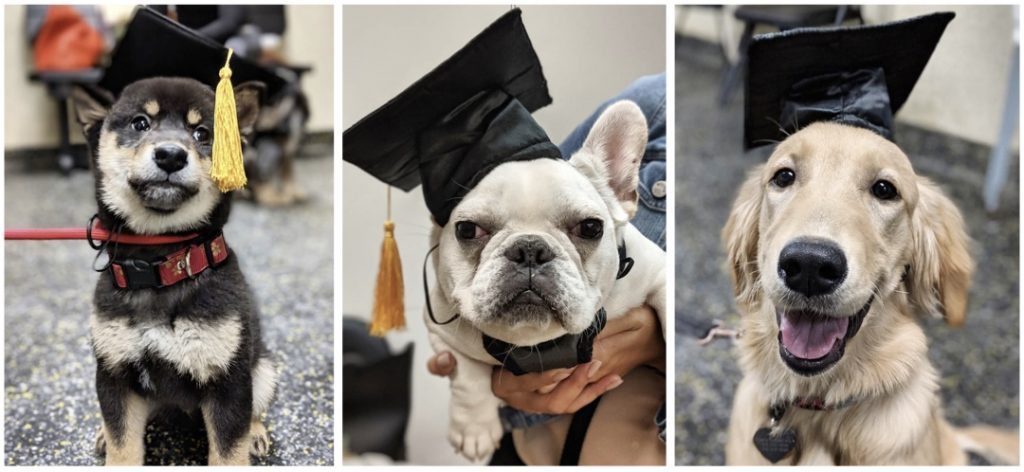 The Puppy One class helps new-puppy-parents to start off fresh with a strong foundation on training and management skills to help create the best possible relationship with their new family member. We cover a broad range of topics, from housebreaking to impulse control! Puppyhood is a broad topic so in our classes at Andrea Arden Dog Training, we also offer a Puppy Two class where we refine a lot of our Puppy One behaviors for the real world – such as a stronger recall around distractions, and loose leash walking. Last but not least, we host our Puppy Playgroups at Camp Canine on Sunday evenings too – puppies under the age of five months old can meet, greet and play in a safe, trainer-monitored setting.
We had a great time taking Pippa to puppy playtime on
Sunday evenings. Camp canine is conveniently located in the UWS and a short taxi/subway for us. She loved running around and socialising with the other puppies. We got to enjoy exploring the UWS for Sunday dinner with a passed out little pup. It really was an excuse for datenight as puppy pawrents!

– Angela
Benny took puppy level 1 and puppy level 2 classes with
Andrea Arden at Camp Canine and it taught him so much! He learned basic commands, had fun playing with the other pups, and learned how to tone down his enthusiasm and barking (which is not easy for him to do). All of this led to him completing a therapy dog problem successfully, which he would not have been able to do without such a great foundation!

– Rebecca
Even puppy love has limits and boundaries. Puppy class helps Elvis learn his with the help and guidance of the awesome trainers! – Liz
And for any new puppy pawrents, be aware that we offer a Puppy Unlimited Daycare Package here at Camp Canine: 1 month of unlimited daycare visits for only $600! This package is only available to puppies under 6 months old.
***