Our employees care for your pets as if they're their own. They treasure the kisses, the cuddles, and the play times. Here, we show you the special critters our staff goes home to each night: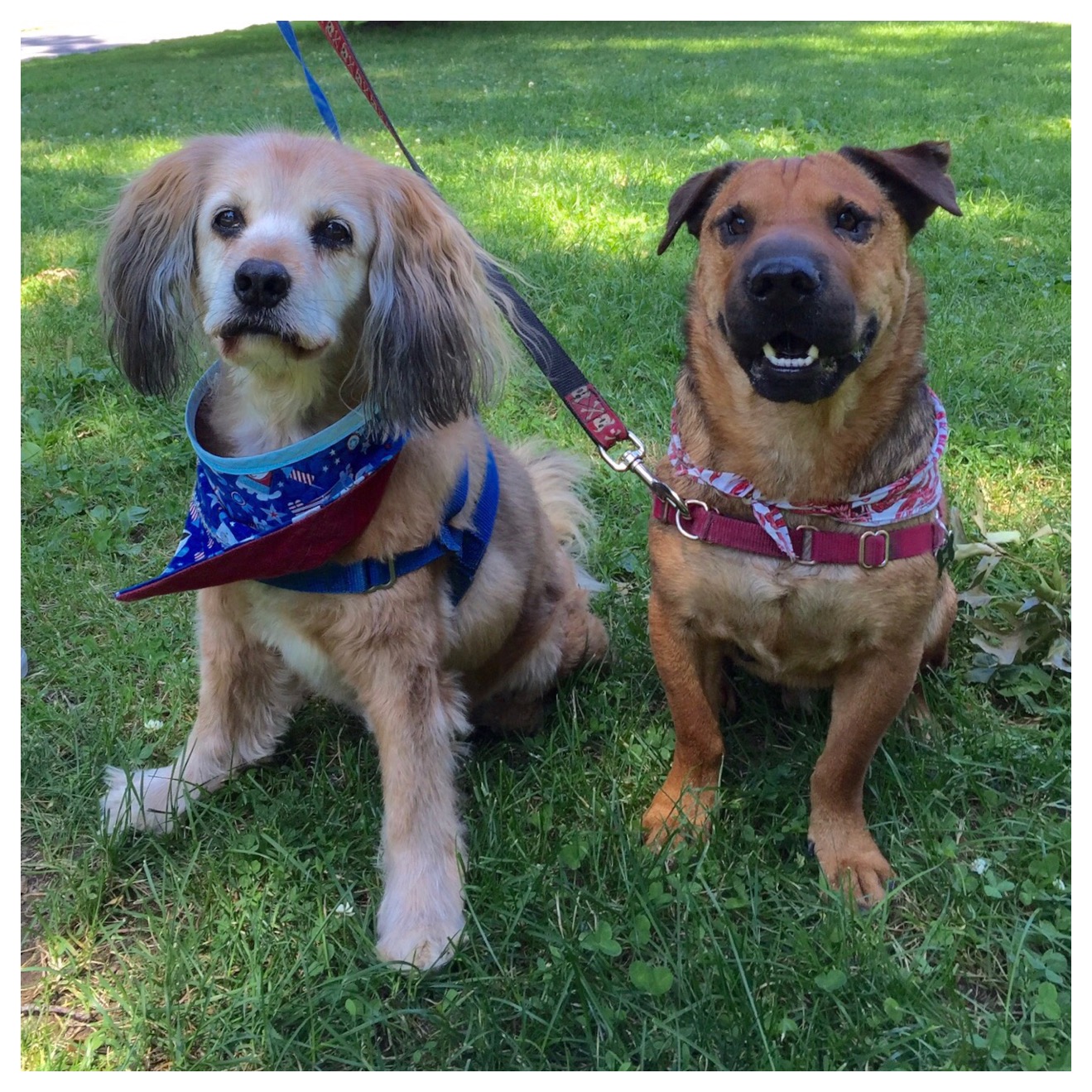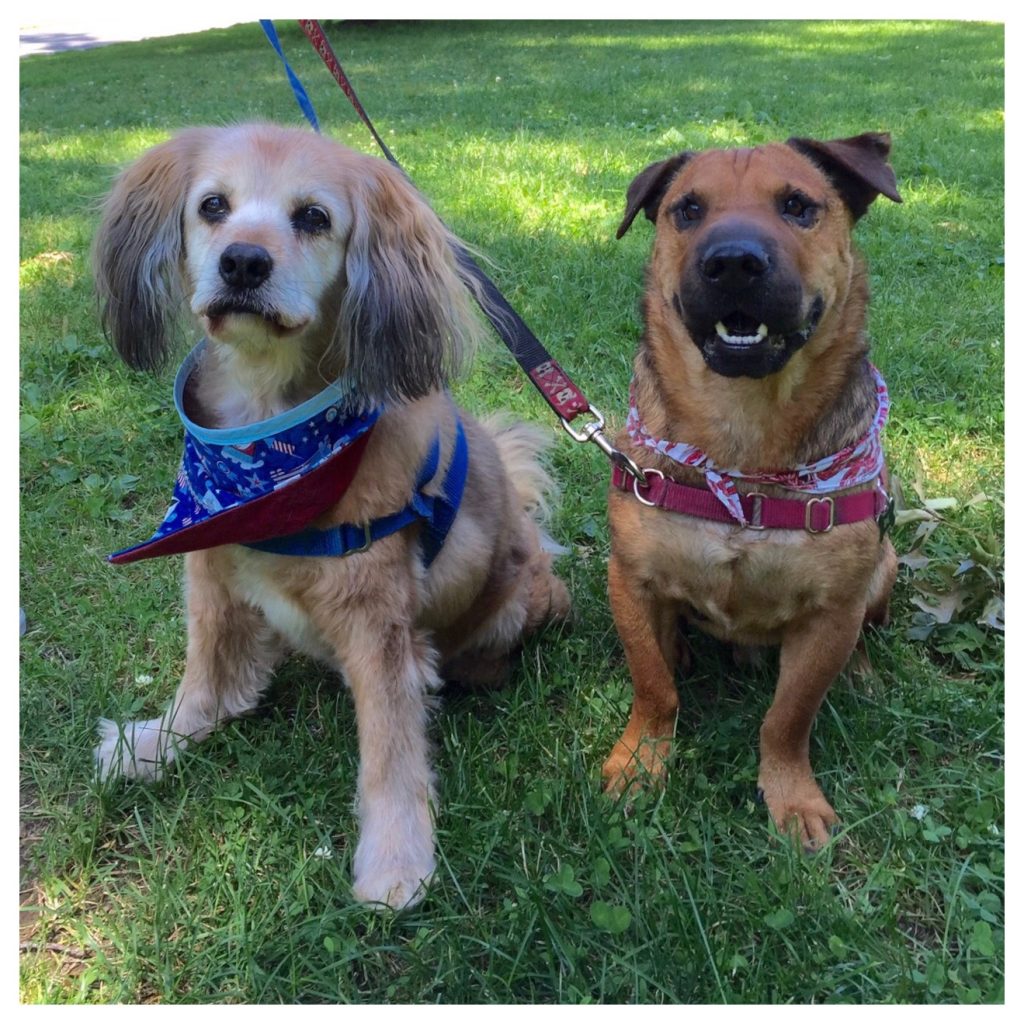 NAMES: Mooshoo (left) and Nacho (left)
FUR CHILDREN OF: Top Dog Tania
Mooshoo is a Cocker Spaniel mix who has spent her entire life with her mom; she was adopted at 8 weeks old from North Short Animal League. This March, she'll celebrate her 19th birthday. Mooshoo was the inspiration that Top Dog Tania needed to take over Camp Canine. Nacho is a Shar Pei mix who was found living in a parking lot in Puerto Rico. He was rescued by Animal Lighthouse Rescue (and his momma is now Chairman of the Board there!) and brought to NYC. Now, he lives a life of luxury as the Mayor of the Upper West Side. He's in an open relationship with fellow camper, Rocky.
***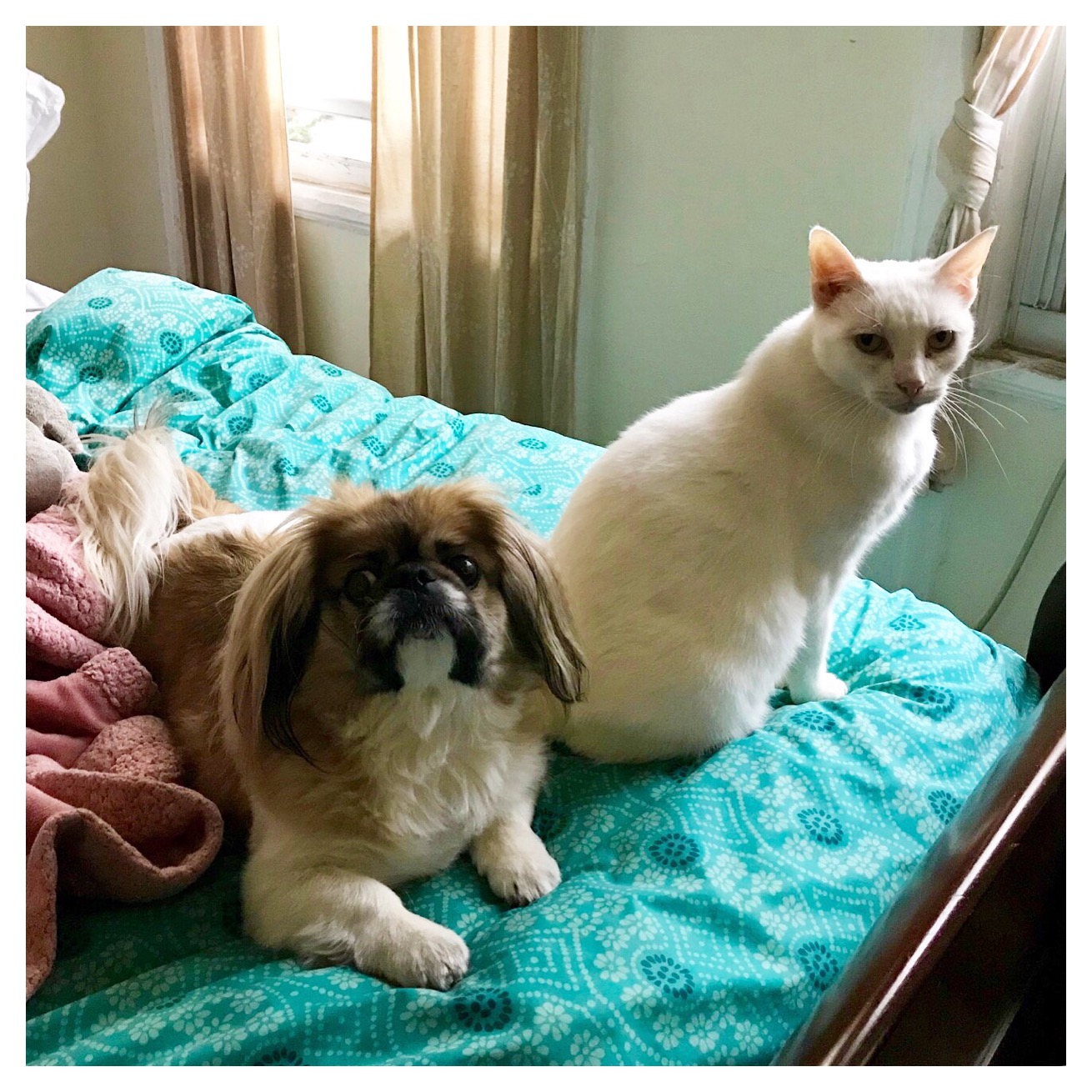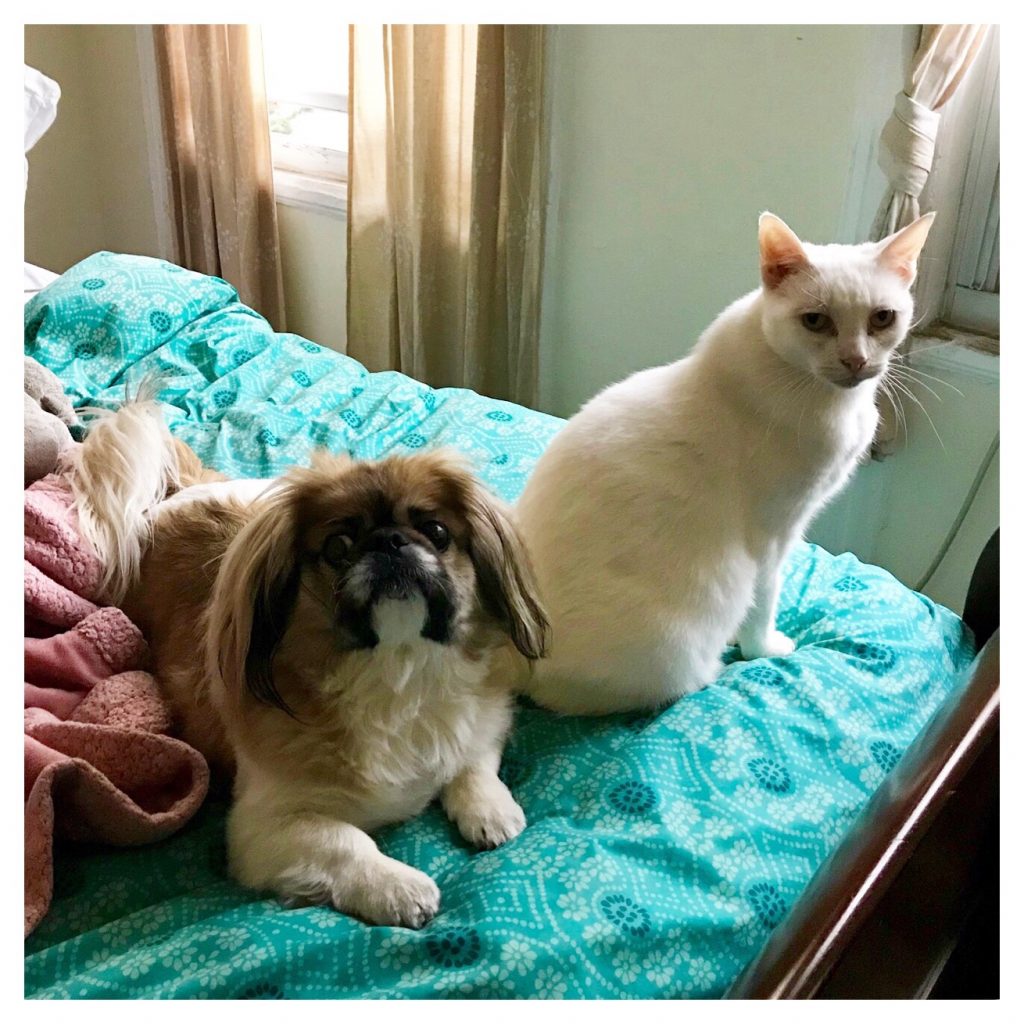 NAMES: Fluffy aka Captain Flufferpants (left) and Maggie aka The Princess Magdalena (right) 
FUR CHILDREN OF: General Manager Betsy
Fluffy came to live with his mom when he was 6 years old; he is incredibly strong willed, and he stomps his feet when he's mad. You can follow Fluffy on instagram at @captainflufferpants. In fact, they discovered his brother (actual litter mate!) on Instagram a few years ago, and they actually got to meet! Maggie is a 12-year-old, all-white Domestic Shorthair. She went to live with Betsy when she was 7 years old, specifically to discourage mice from visiting Betsy's apartment (her presence was enough discouragement… no mice since the day she arrived!) Maggie went to live with Betsy about 4 months before Fluffy and was not pleased when Fluffy arrived. She now wants to play with him sometimes, but he has not forgotten how rude she was when he first arrived. She barely tolerates being picked up but wants all the attention. She is more like a dog than a cat; she will beg for rotisserie chicken and eats Fluffy's food.
***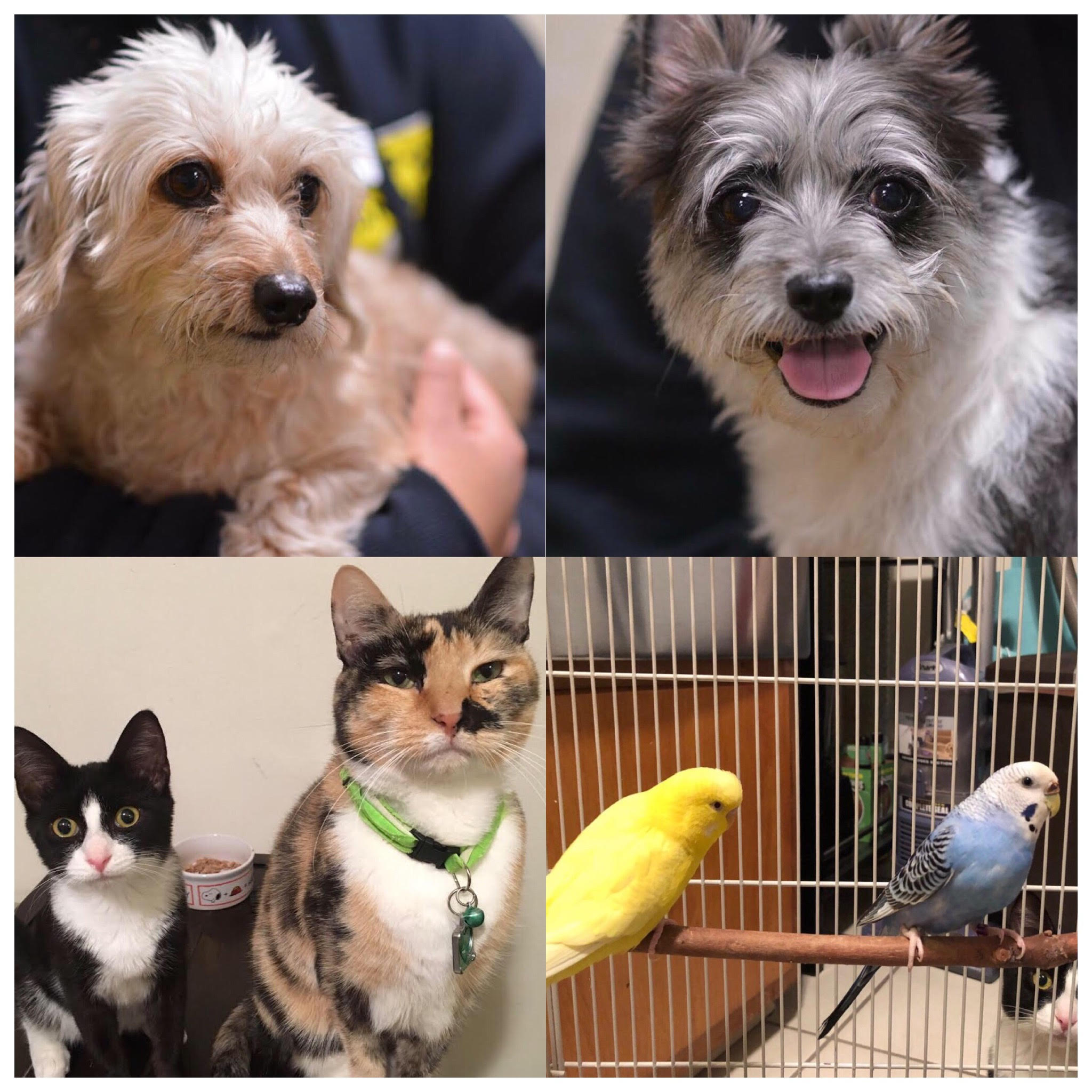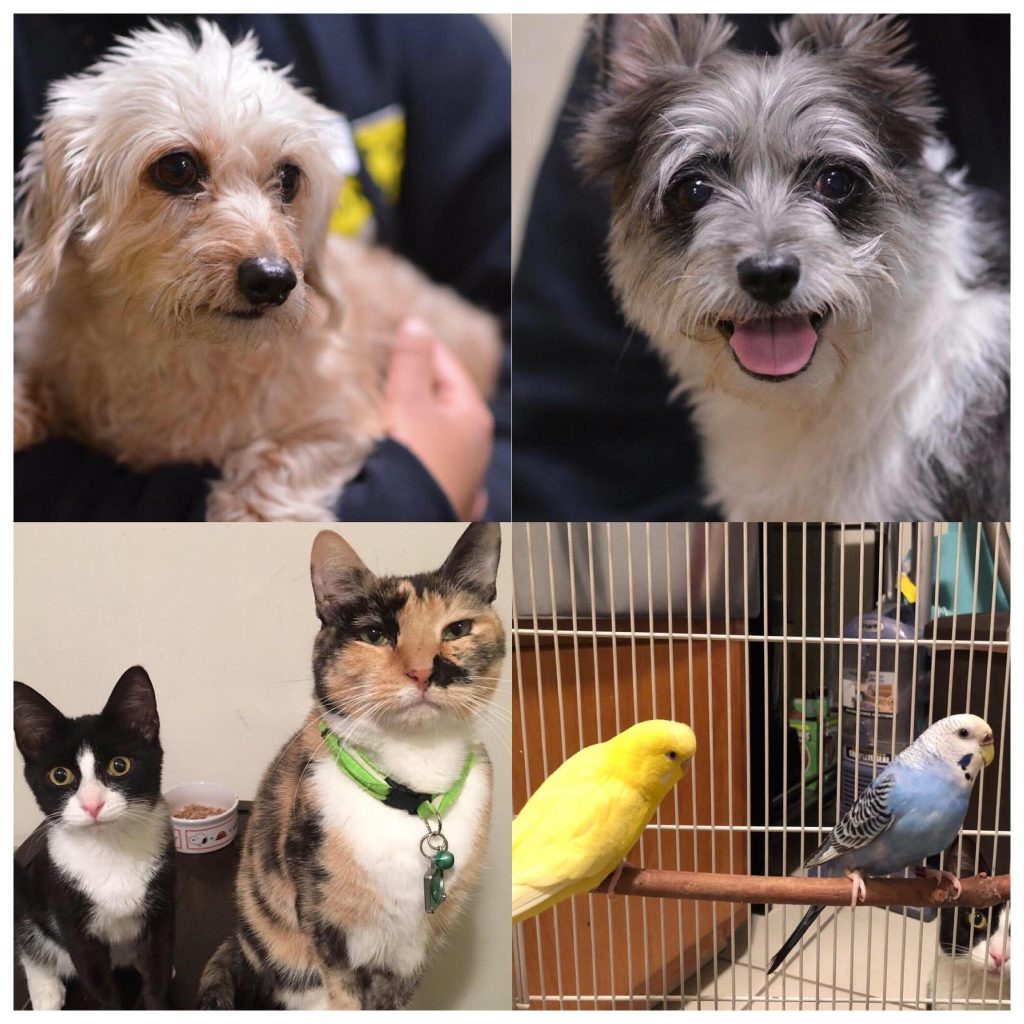 NAMES: Scrat (top left), Sophie (top right), Chopin (Tuxedo cat),
Caroline (Calico cat), Lulu (yellow bird), Lydia (blue bird)
FUR & FEATHER CHILDREN OF: Assistant Manager, Emily
Scrat is a 7-year-old Dachshund who was previously owned by a coworker at a past job of Emily's. This coworker didn't have time for Scrat, so Emily decided that Scrat would be a great friend for Sophie! He loves to steal socks and stash all of his toys under the bed. He does not like to go on long walks and hates the rain, unlike his sister Sophie. His favorite pastime is playing with Sophie and cuddling with Emily and his daddy.
Sophie is 7 years old and was supposed to be a circus performer! At 6 months old, Sophie went into circus training, and her trainer soon came to the conclusion that Sophie did not want to be a circus performer! Because her trainer was very respectful of Sophie's wishes, he decided to let her retire from the circus. So, at 6 months old, Sophie came to Emily. She is very independent, loves to go on long walks and doesn't mind the rain. Her favorite pastime is eating and wrestling with her dog and cat siblings!
Caroline is about 10 years old and has been a part of Emily's family for two years. Her previous family didn't want her anymore, so Emily took her in. She is a very sweet and gentle cat. She loves to sleep in the day and play with her brother, Chopin at night. Chopin is 5 months old. At 3 months old, he was found at Emily's eldest son's job. He was stuck in a bush! Emily's son rescued him, took him to a vet, and then called Emily to see what he should do next, and Emily told him to bring him home! He was very skinny, covered with fleas, but very affectionate. He enjoys his smorgasbord of food everyday and especially loves wrestling his dog and cat siblings.
Lulu and Lydia are about 4 years old. Lulu came to Emily in a park in Queens. He landed on Emily's coworker's shoulder, and Emily took him in. About 6 months later, she thought it would be nice for Lulu to have a friend; she was a little bit worried about finding that friend, though, because when she went to a pet store she always wanted to take every bird home! But when she got to the pet store, Lydia was the last bird left, so her decision was easy. Lulu and Lydia love each other very much. They love to sit by the window to watch the outside world and whistle the day away.
***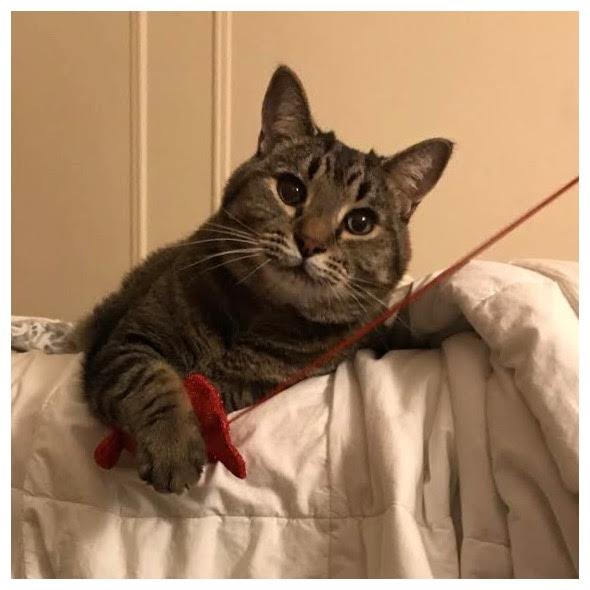 NAME: Sergio
FUR CHILD OF: Reservation Specialist, Paige
BIO: Sergio was surrendered to Camp Feline, and Paige offered to foster him in her apartment! They fell in love right away, and he became a 'foster fail.' He's 9 years old and the snuggliest cat ever. He requires at least an hour of snuggling in the crook of Paige's arm nightly. He loves to hide behind furniture and prey on his red fish toy. He runs laps around the house after he uses the litter so that he can be sure to keep the lurking predators off of his scent. He has severe fear of missing-out-syndrome and has to know what's going on in the apartment at all times.
***
NAMES: Pepper & Chewy
FUR CHILDREN OF: Front Desk Lead, Lexy
BIO: Pepper and Chewy are 6-year-old Brussels Griffons, and the friendliest dogs you'll ever meet! Whenever they're at camp, they make friends with dogs and humans alike.
***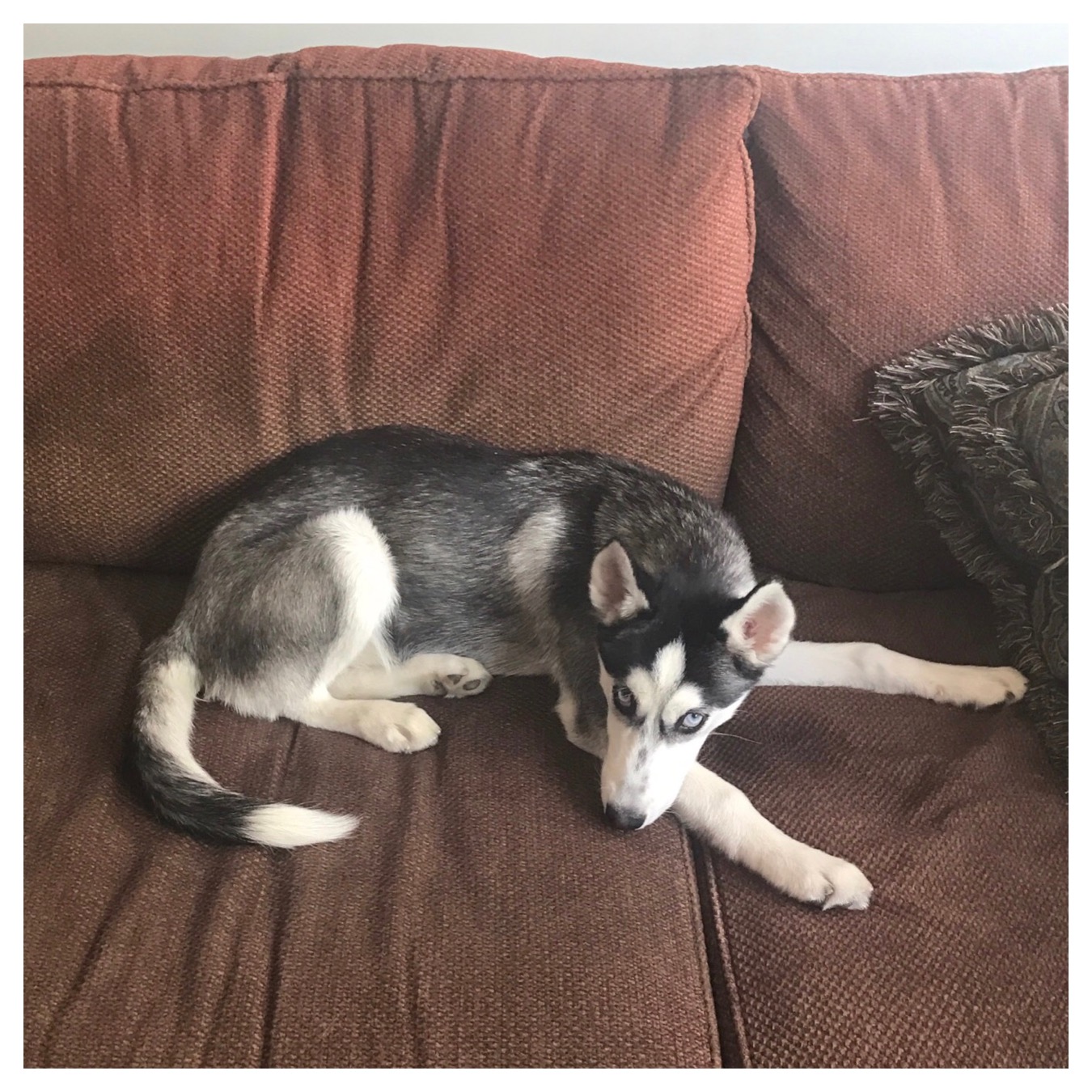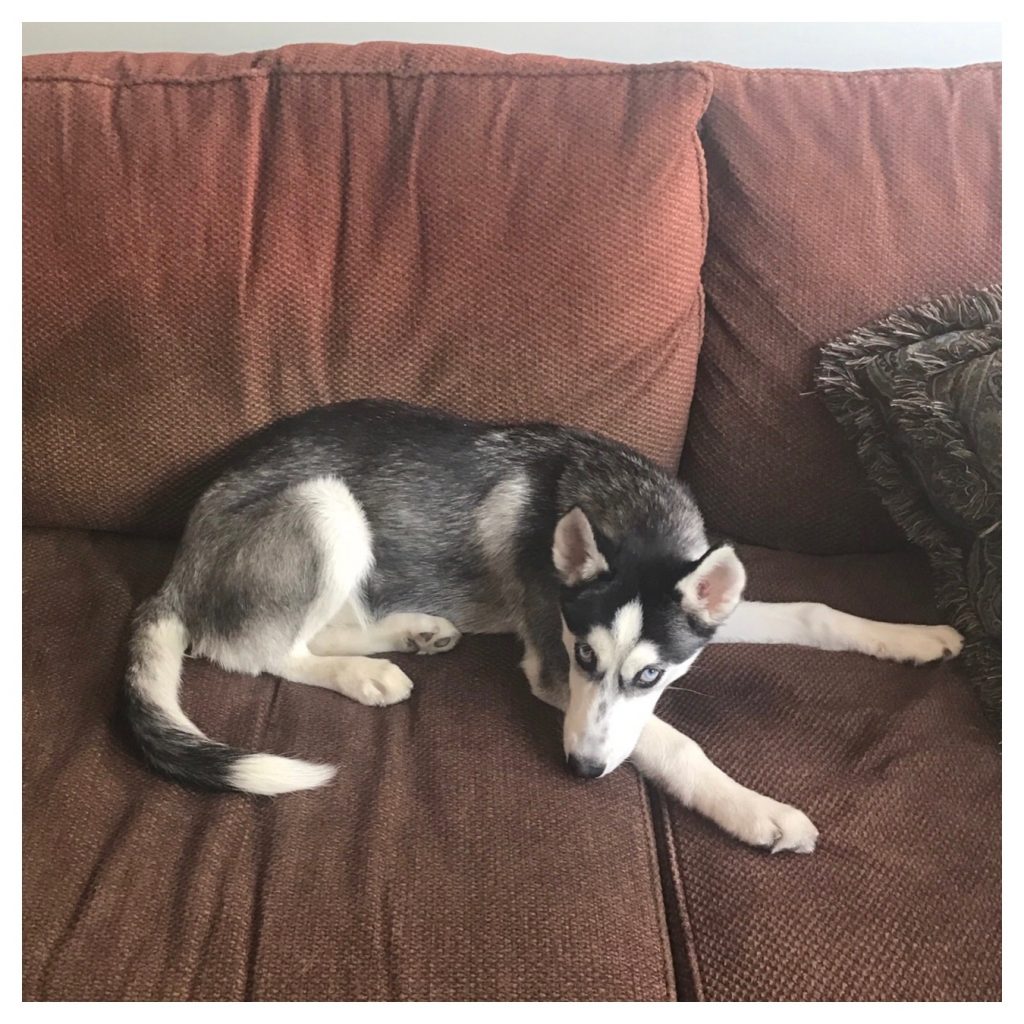 NAME: Sasha
FUR CHILD OF: Counselor Allison
BIO: Sasha is 1 year and 2 months old. She runs around bumping into walls, loves the snow, and is obsessed with her toys.
***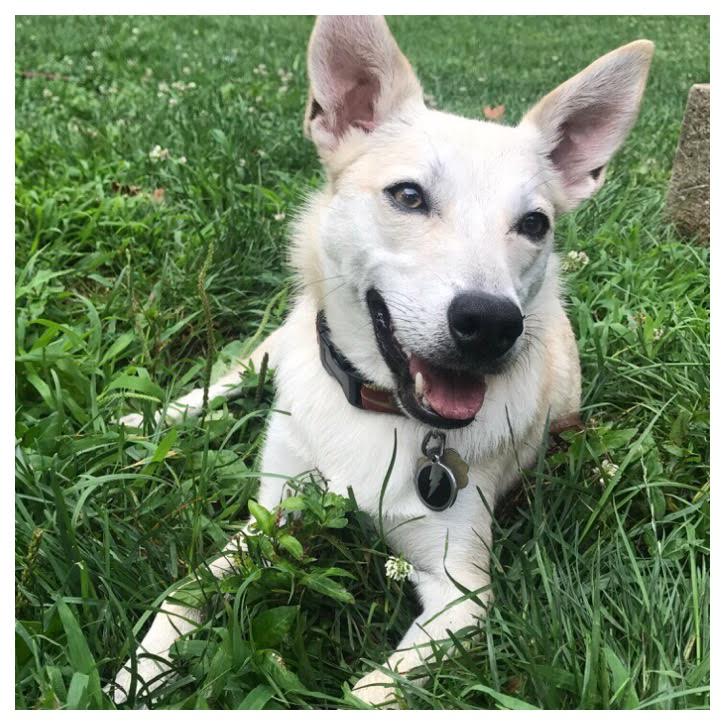 NAME: Bolt
FUR CHILD OF: Groomer, Melina
BIO: Bolt is a 2.5-year-old American Eskimo/Shepherd mix. He was named after the superhero dog in the Disney animation Bolt, but it turned out he's super fast too, so he's kind of named after Usain Bolt as well. He couldn't have a more perfect name. He's super friendly, super playful and super hungry, begging all the time! He's very cuddly. Melina calls him the 'nose nibbler' – if if you go in for a kiss, he'll nibble your nose instead.
***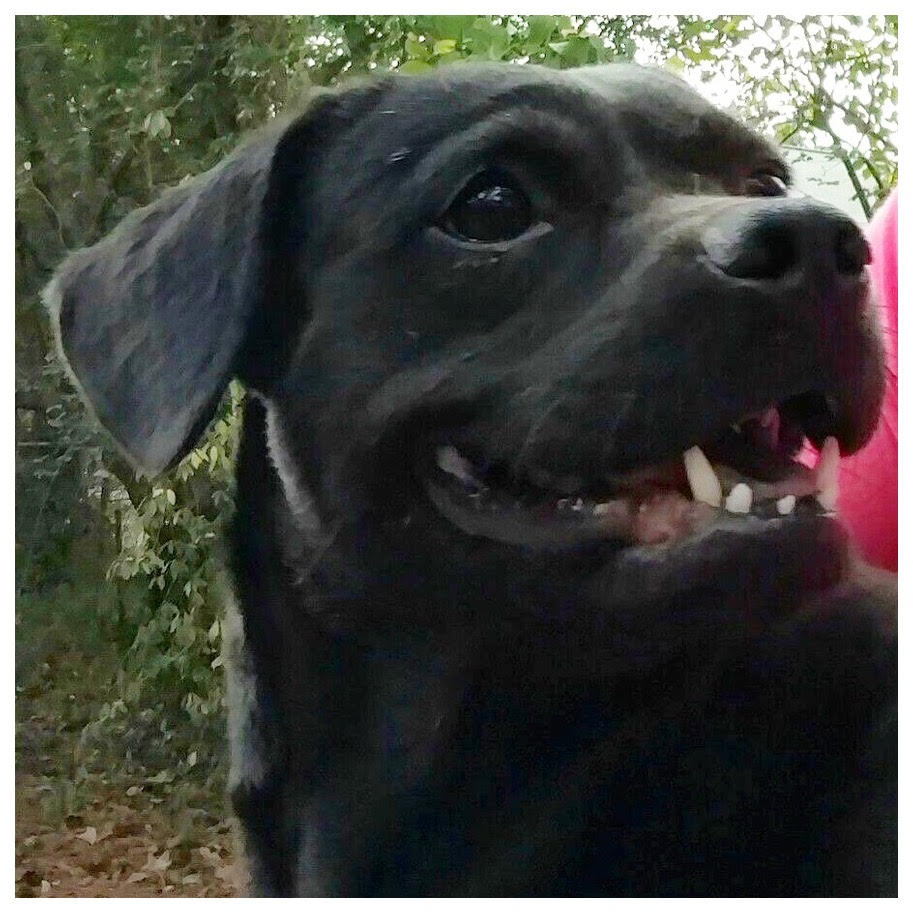 NAME: Tiger Lily
FUR CHILD OF: Counselor Tammy
BIO: Tiger Lily is half Pit Bull and half Pekingese! She's the size of a Pekingese, which means she looks like a 'Pocket Pit Bull.' She loves cuddling her mom when they're home together, and she's really into 'home design.'
***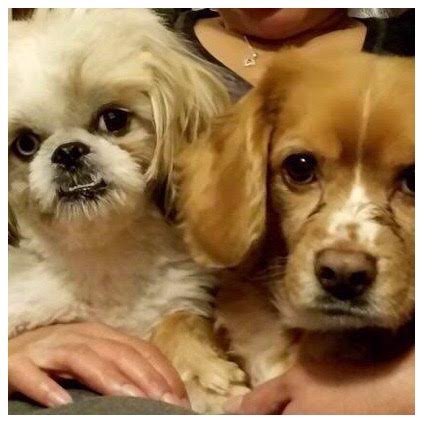 NAME: Zeus (left) and Max (right)
FUR CHILD OF: Counselor/Receptionist Bella
BIO: Zeus, a 10-month-old Shih Tzu, has one blue eye and one brown eye. He enjoys stealing socks and bothering his older brother at all hours of the day and night. But his favorite pastime is 'zoomies' around the house! Max is a 6-year-old Spaniel-Corgi mix. He likes all food, even vegetables! He enjoys eating the noses off of his stuffed animals, and presenting a new toy to Bella every time she arrives home.