On Friday, September 8th, a crowd of people in matching t-shirts waited anxiously in front of an empty Manhattan street; in moments, two vans carrying nearly 100 dogs and cats would pull into the parking spaces roped off in front of Camp Canine.  These vans from North Shore Animal League were just a small part of a huge initiative to clear the shelters in Houston, Texas.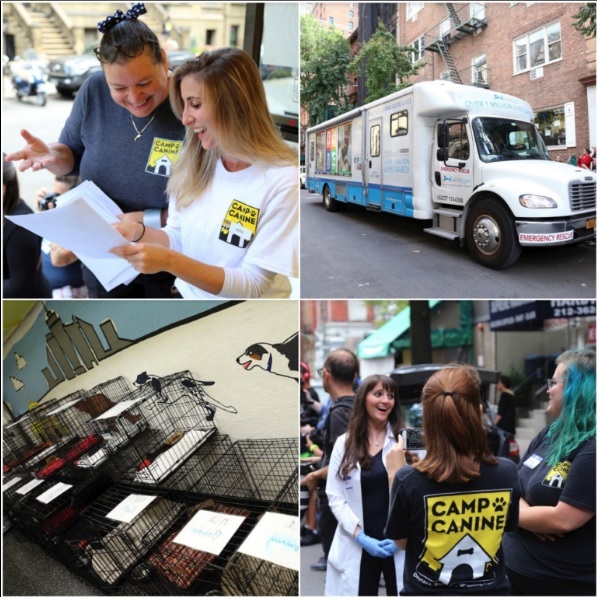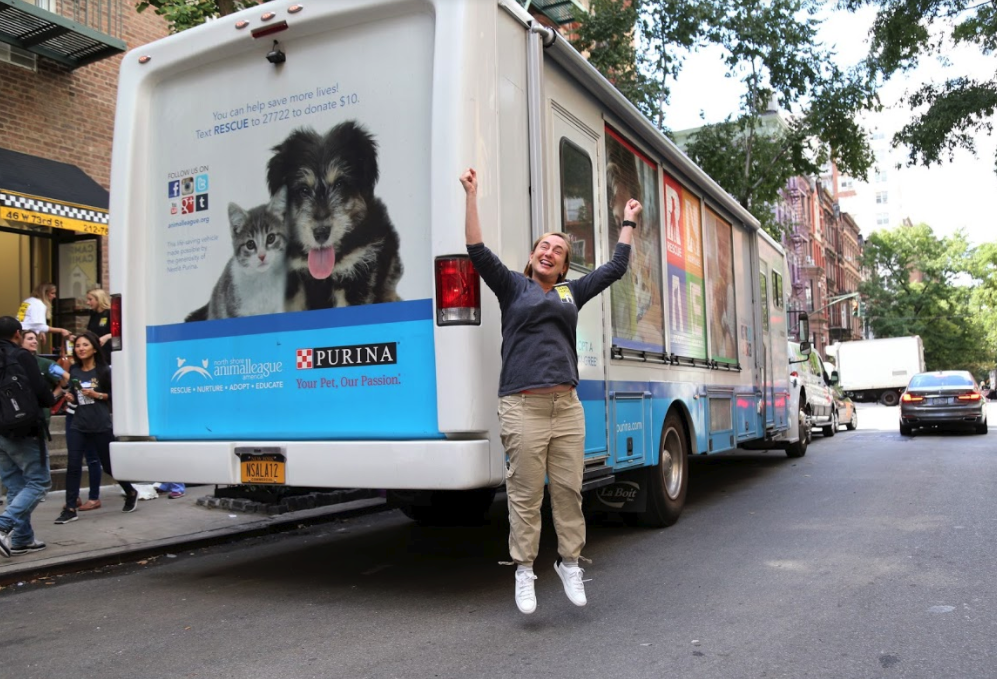 After Hurricane Harvey ravaged Texas, many organizations were on the ground rescuing both people and animals. With the animals, though, space became an issue; where would Houston house the displaced animals when their shelters were already either full or compromised by the storm? In order to free up resources, Camp Canine partnered with Muddy Paws Rescue, Hearts and Bones Rescue, Louie's Legacy and North Shore Animal League to 'clear the shelters' and bring nearly 100 of those animals to NYC.
Tania, Camp Canine's owner and Top Dog, and Betsy, our general manager, set out to study the logistics and see how many of these homeless animals we could host while they were searching for their 'furever home.' With the help of Camp's employees, Tania and Betsy decided that we had the resources to foster 10 dogs, and a network of foster parents that could house 20 more – but there was much to be done!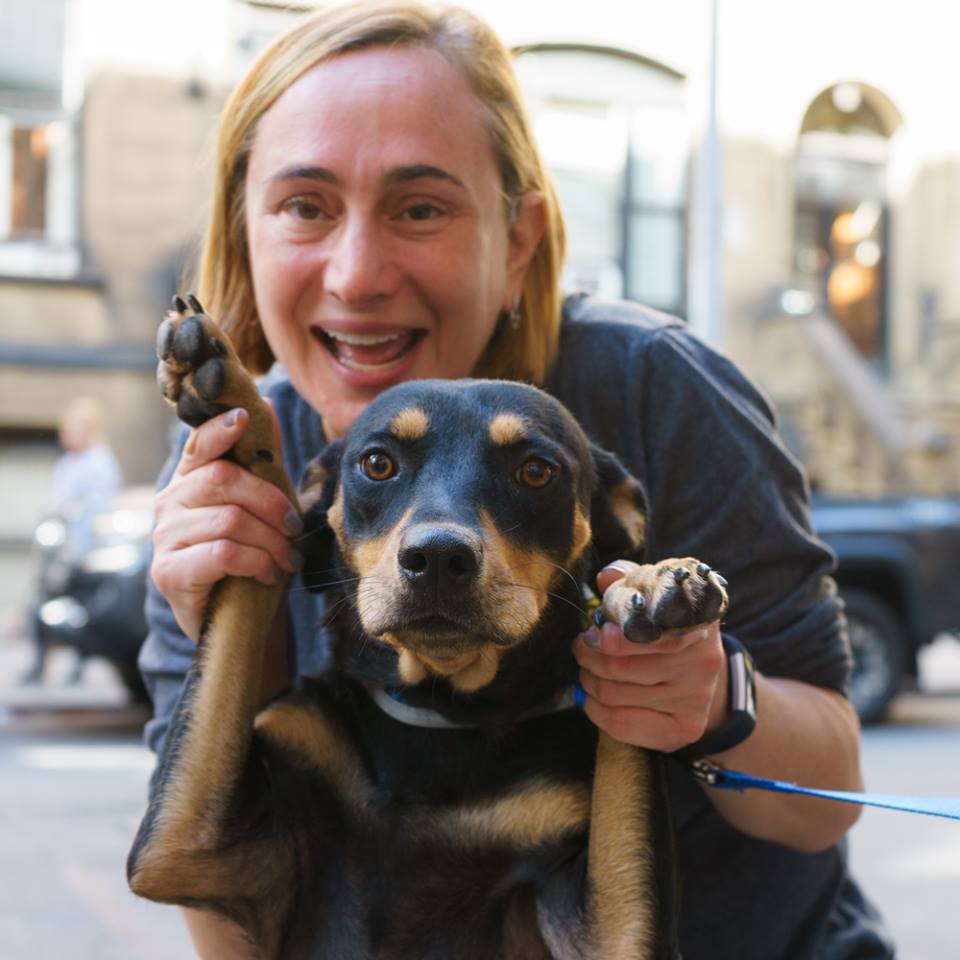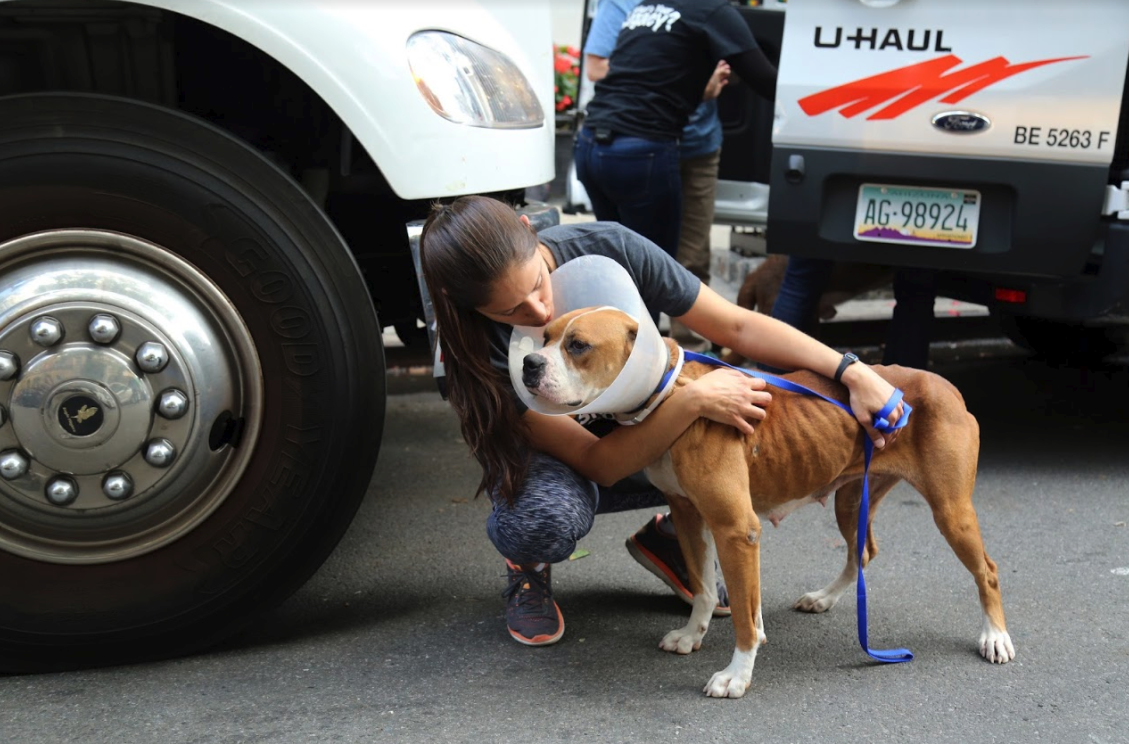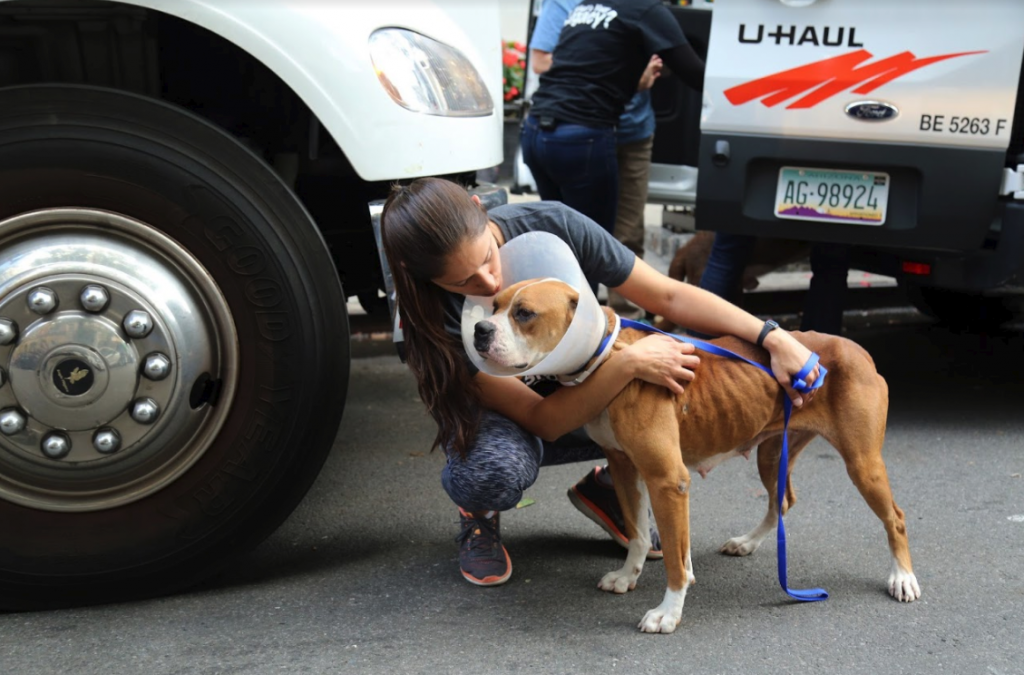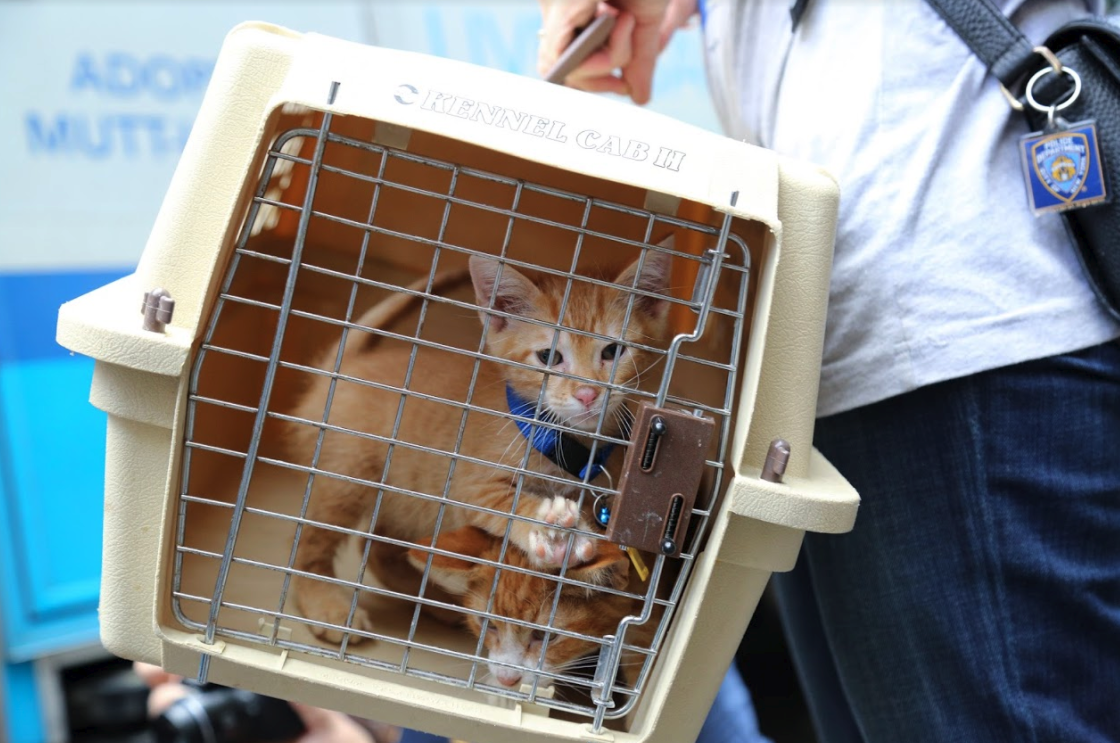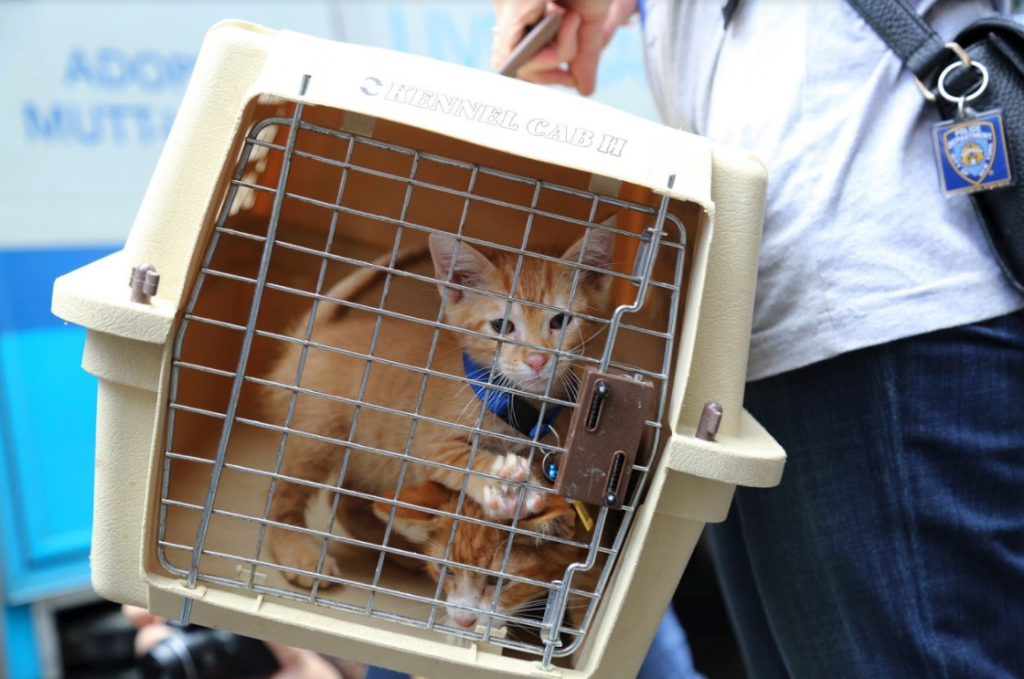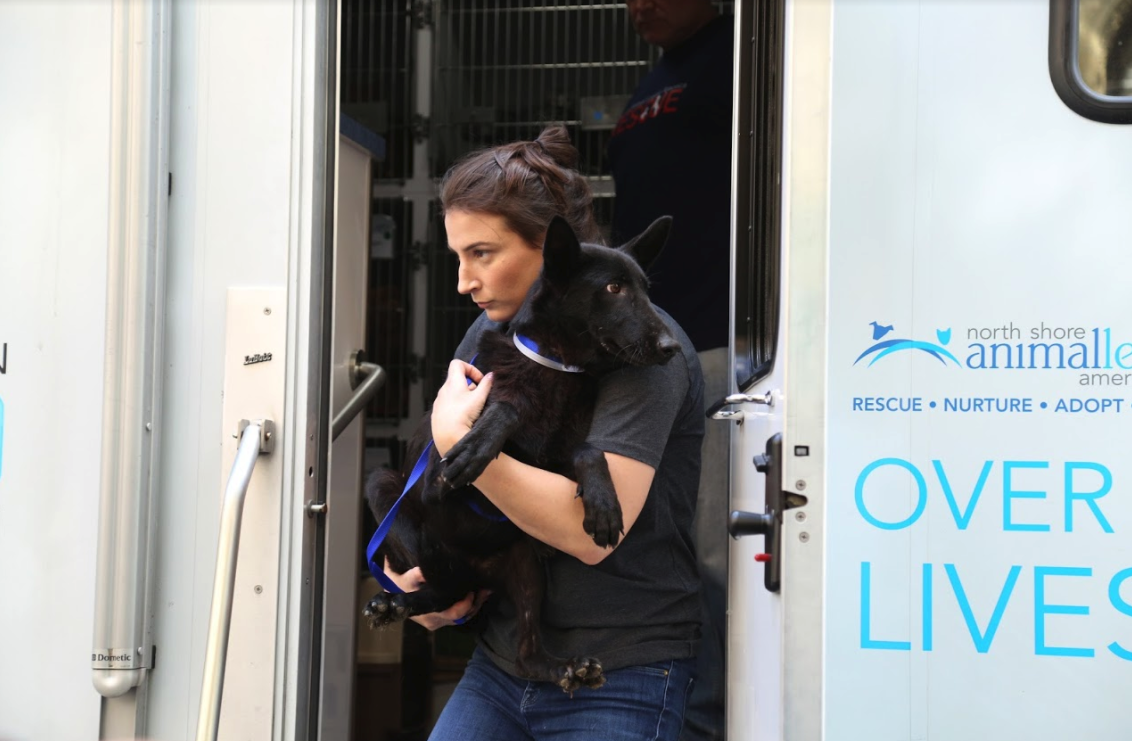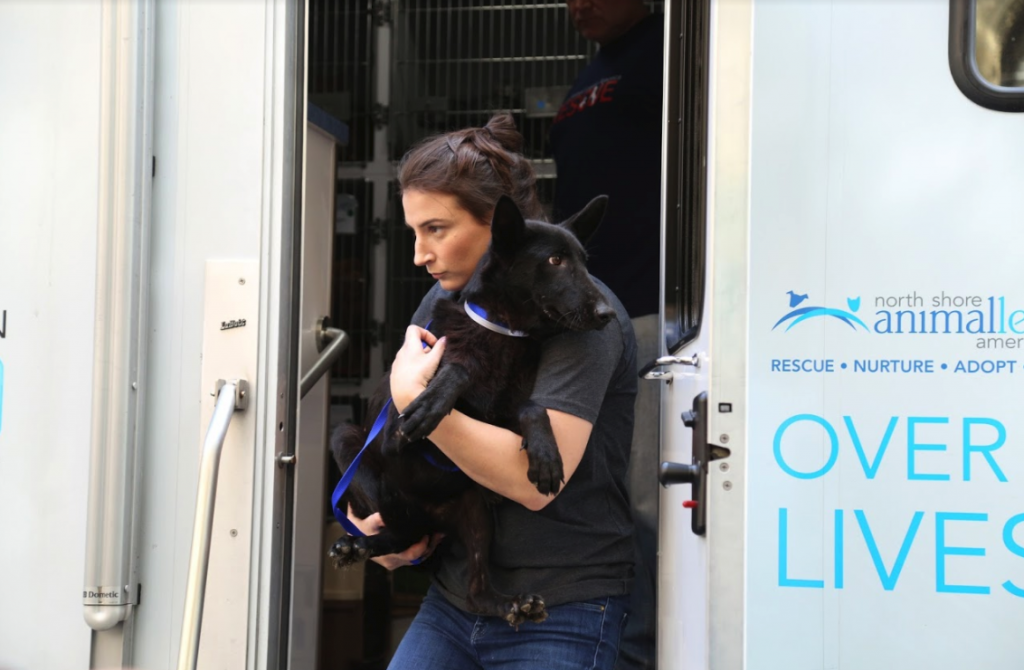 These sweet pups needed space, crates, a steady and unchanging diet, water, toys, blankets and pillows. They also needed time to play, walk, get outside, go to the park, and bond with each other and with humans. That's where we became overwhelmed by the kindness that poured in from both our employees and our community.  We put out a call for donations and volunteers, and we were flooded with responses! We knew these dogs were going to be well cared for.
Now, we're happy to say, all 10 of Camp Canine's fosters – and all 22 of Muddy Paws Rescue's fosters – have found their 'furever' homes! Two of them, Ghost and Prince, are even going to become regular campers; and one of them was adopted to Tania's next-door neighbor! Take a look at the 'Happy Camper' pics below!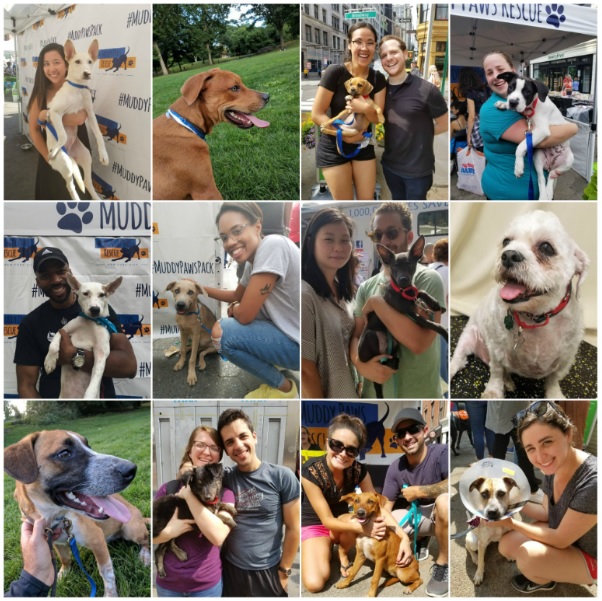 If you love tales of kindness and you want to see more, take a look at some of the publicity we got that day. Pix 11 News, The Dodo Impact, LittleThings, the West Side Rag, and ABC Eyewitness News were all on site with us, recording these pups taking their first steps on New York City ground. We also livestreamed on Facebook that day, so feel free to check that out on our Facebook page!
Special thanks to Muddy Paws Rescue, Hearts and Bones Rescue, Louie's Legacy, North Shore Animal League, Dr. Lisa Lippman NYC House-Call Vet, and NYC DogSwag for all you did to help make this huge accomplishment possible.
Now, with the crisis in Puerto Rico after back-to-back hurricanes, we are going to do what we can to provide help to those pups as well. Camp Canine partners with Animal Lighthouse Rescue, an organization that works in Puerto Rico, rehabilitating 'Satos' (stray dogs) and bringing them to the states for a new opportunity.  Their shelter, El Faro De Los Animales, was damaged by Hurricane Irma and then destroyed by Hurricane Maria.

We have already transported 24 of the dogs out of Puerto Rico, but Animal Lighthouse Rescue needs all the help they can get when it comes to rebuilding their shelter and continuing the important work that they do. What started as a need to raise about $10,000 to reestablish power and water to the shelter has become a greater need; it is estimated that rebuilding the shelter itself and all of its infrastructure will require upwards of $100,000. If you have the ability to give, please do so here. Thank you for saving lives!