Katie: 3D Modeling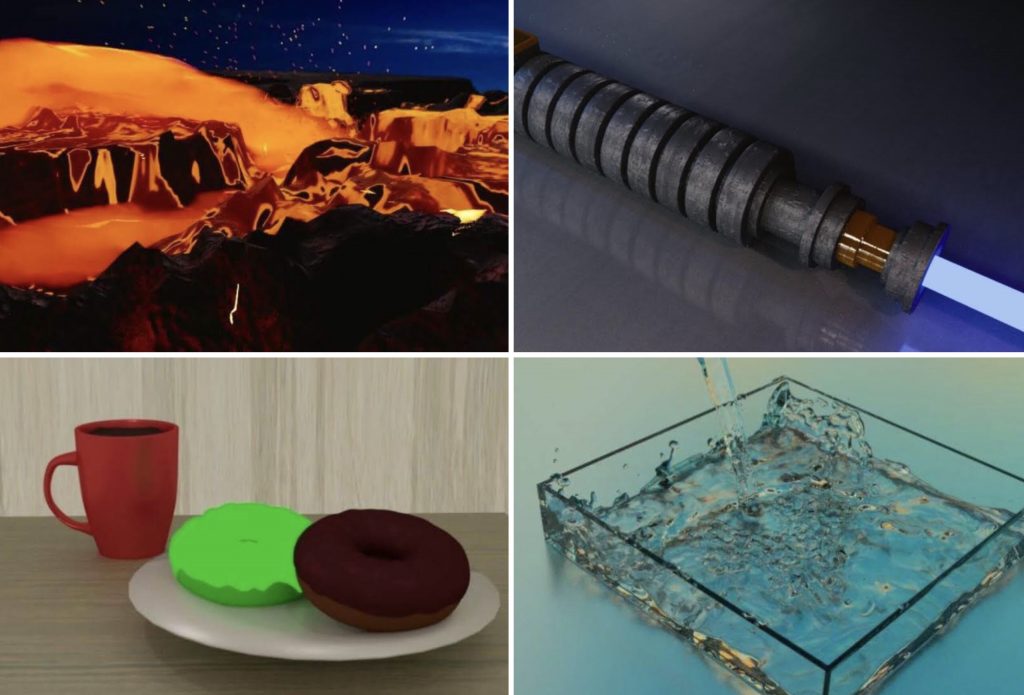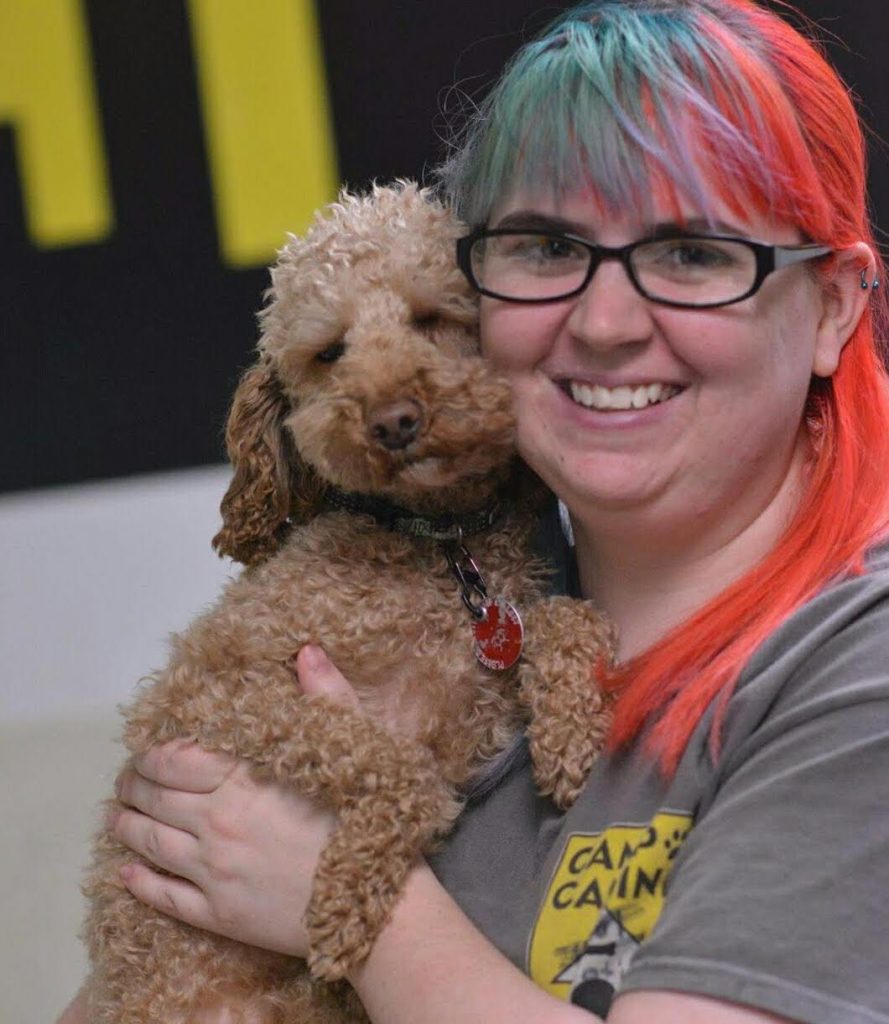 Born in California, raised in Central New York and adulting in NYC, Katie loves all things Batman, Star Wars and, of course, dogs!!!
Katie's friend Charlie, a talented film editor and graphic artist, introduced her to 3D modeling about a year ago. 3D modeling is using special software to build objects, characters, and even entire worlds with computer graphics imaging. She started with a chocolate frosted donut and is now working on creating realistic scenes that feature liquids (an erupting volcano, for example).  Her favorite of her creations is a lightsaber hilt.
Jess: Musical Theater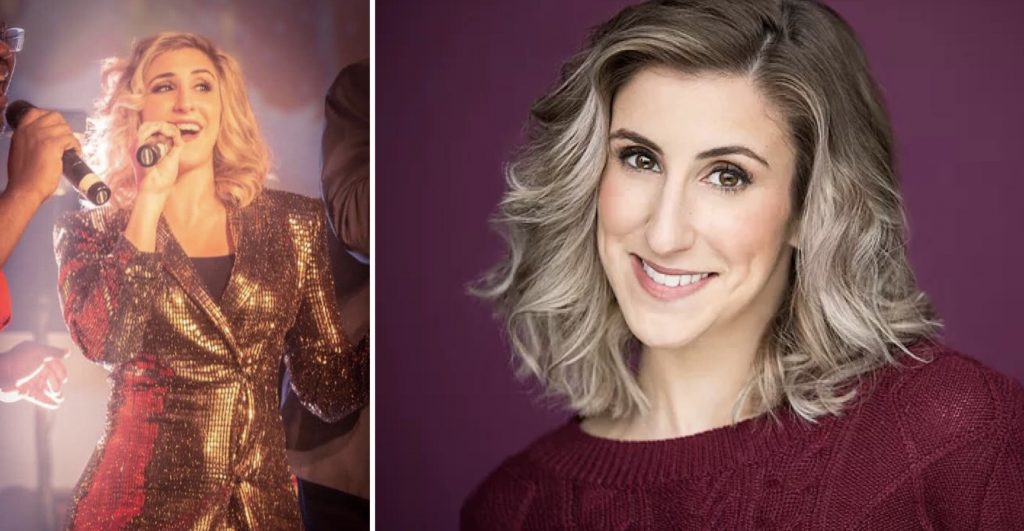 Jess, a native New Yorker, made the switch from corporate America to acting at the end of 2017.  She landed her first professional gig in 2018 as Lily St. Regis in Annie at La Comedia Dinner Theater in Ohio and, since then, has performed at Regional Theaters in Tennessee, New Jersey and most recently New York!  Her favorite roles include Janet Weiss in The Rocky Horror Show, Lisa in Mamma Mia, and Amber Von Tussle  in Hairspray.  When she's not out on the road, Jess plays the role of Tania's assistant! You can catch her singing and dancing around Camp Canine a few days a week.  Check out her website JessicaLCaracciolo.com or follow her on instagram (@jezacar) to see what she's up to next!
Emily: Stilt Walking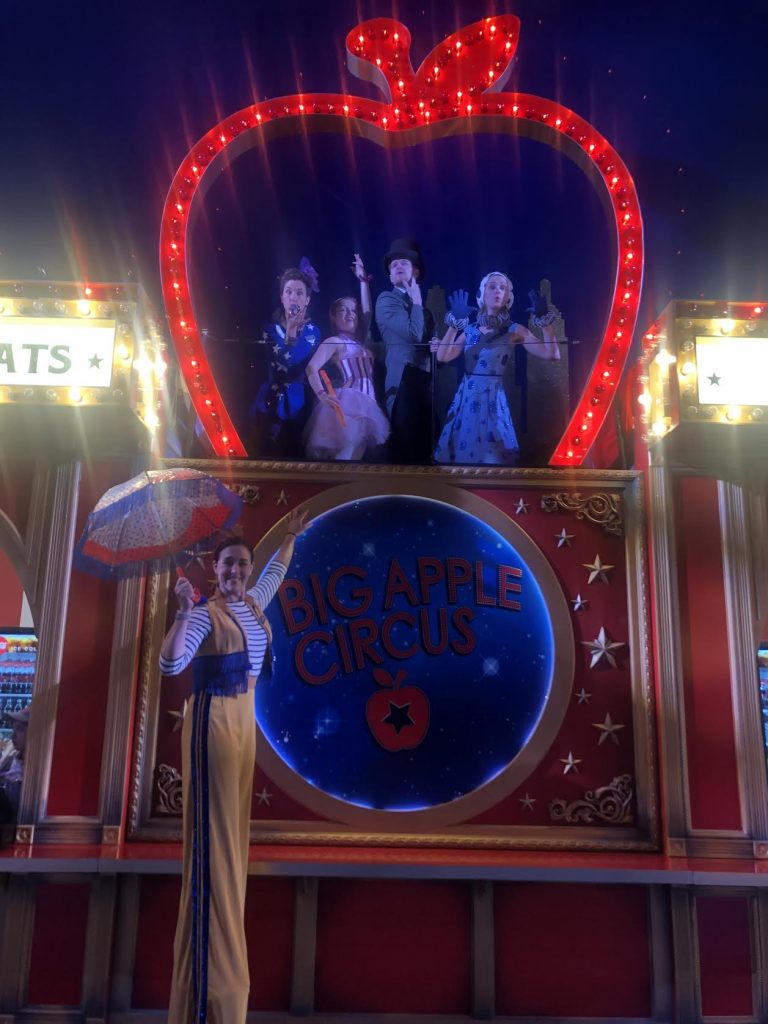 Emily, our Assistant Manager, started walking on stilts 20 years ago as a circus performer in Australia. Now, whenever the Big Apple Circus is in town, they give her a call!  They often need stilt walkers for marketing campaigns, special events, photo shoots and birthday parties. Emily and her stilt-walking skills were recently featured on the Fox morning show and will appear on an upcoming episode of The Housewives of New York, as well as in the Spring edition of Downtown Magazine.
Ammon: Flutist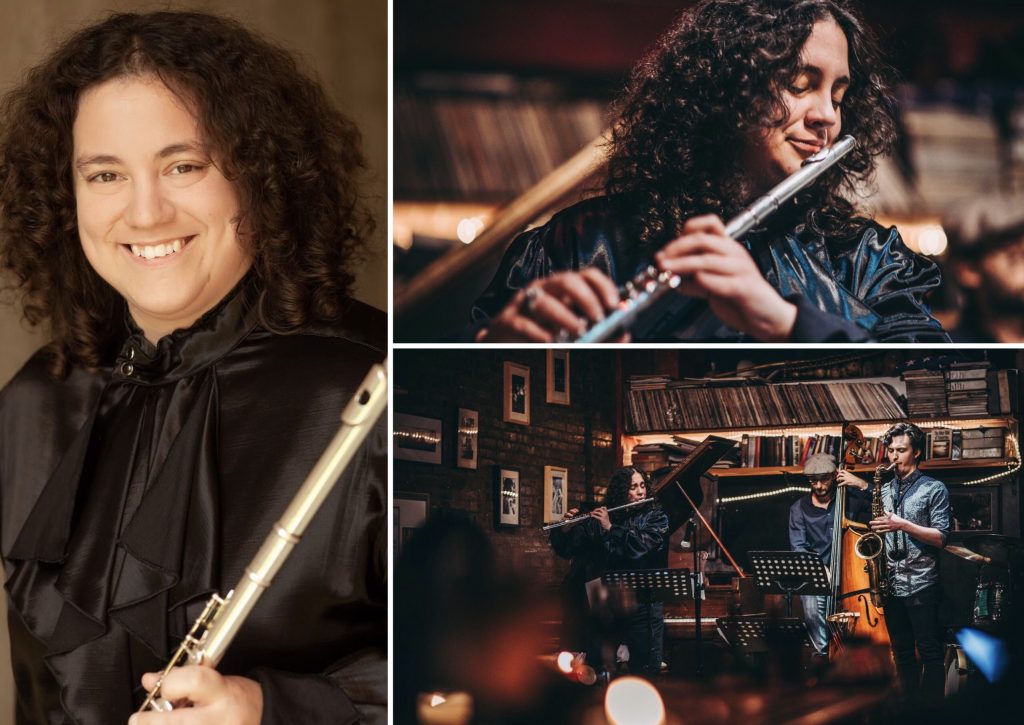 Ammon, originally from Colorado, is a composer and flutist who received a Bachelor of Music Performance at Cornish College of the Arts in Seattle and a Master of Music Performance with honors at New York University, Steinhardt. Ammon has composed works for solo flute, mixed ensembles and jazz ensemble. As a performer, they have premiered works by J. Taylor Arnold, Dary John Mizelle, Hiromi Watanabe, as well as performed in diverse venues such as The Chapel Performance Space in Seattle and the New York City Electroacoustic Music Festival. Ammon is currently raising money to release Big Apple Bonkers. For more information, please go to www.ammonswinbank.com.
Chris: Writer/Actor/Filmmaker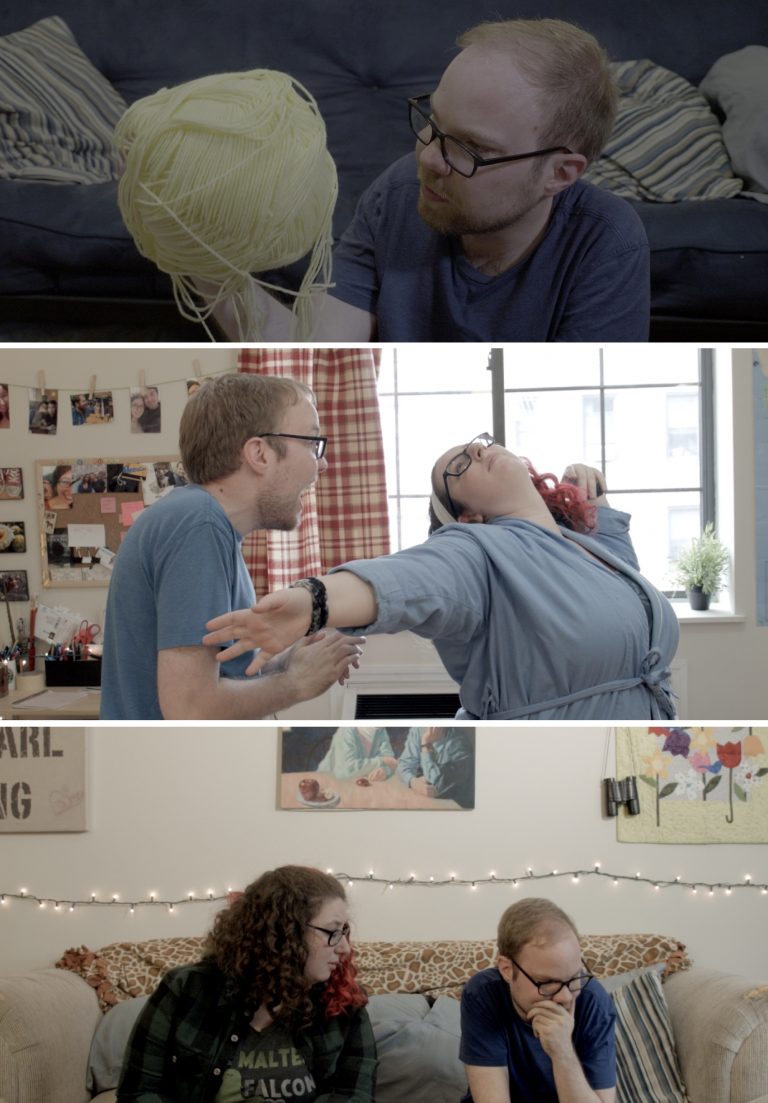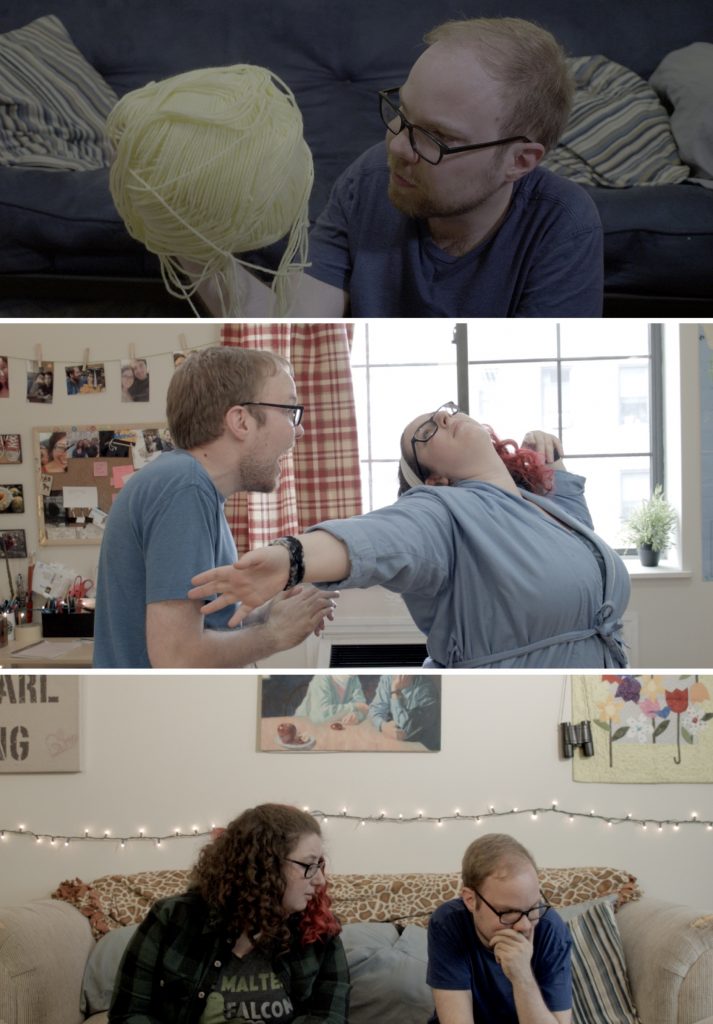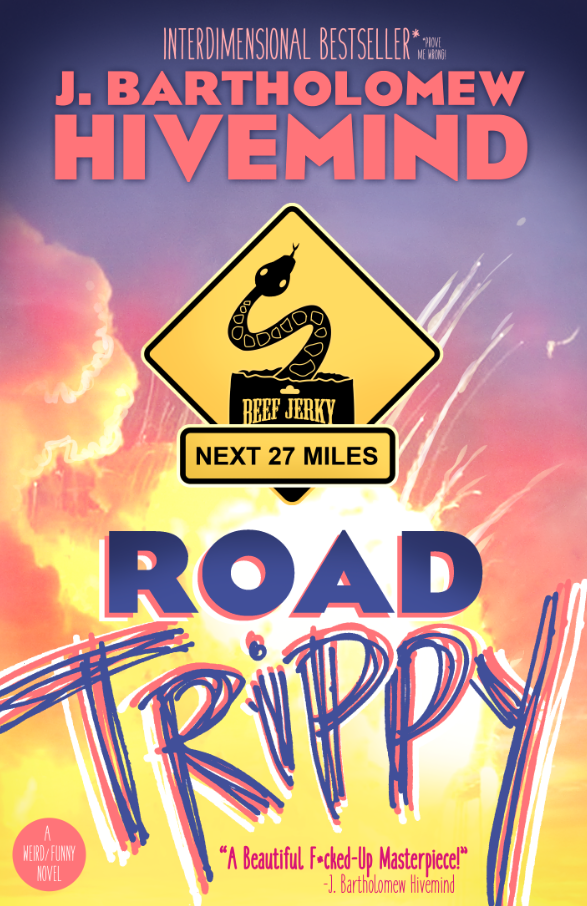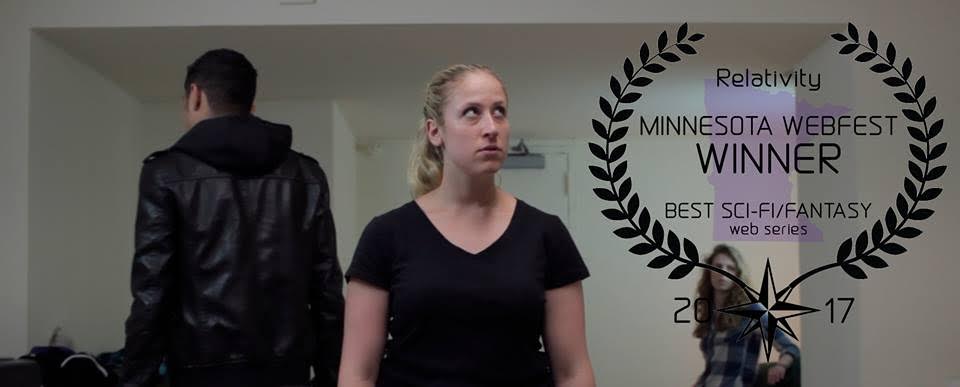 Chris, another Assistant Manager, is a writer/actor/filmmaker from Texas and currently based in Brooklyn (because of course he is). He stars in and produces Sam And Pat Are Depressed, a web series about therapy and (dys)functional friendship. He is also the creator of the award-winning, mind-bending sci-fi web series Relativity, as well as a co-author of the upcoming comic novel (and eventual multi-media hydra) Road Trippy. In addition to preparing for the release of both Road Trippy and season two of Sam and Pat are Depressed, he is also working with Sam and Pat director (and fellow Camp Canine employee) Andrew Williams on a stage adaptation of Relativity to be mounted in the summer. You can find all of this and more at thechrischerry.com.
Paige: Actor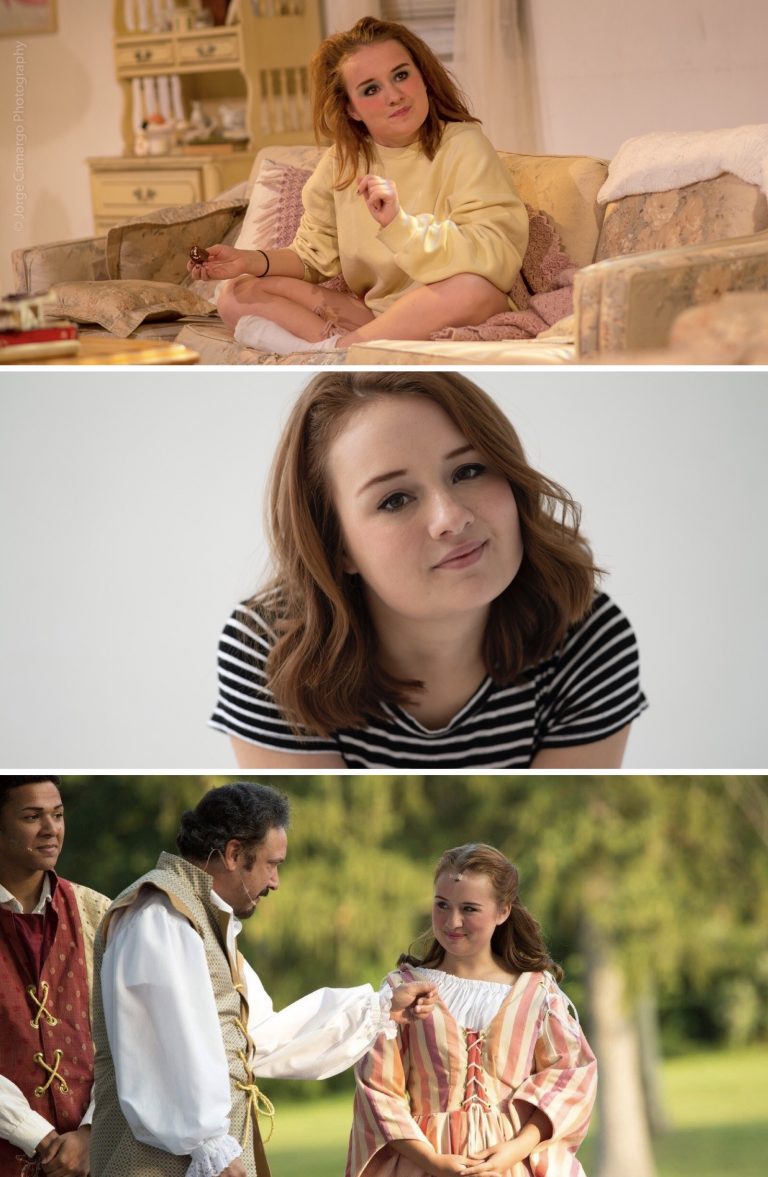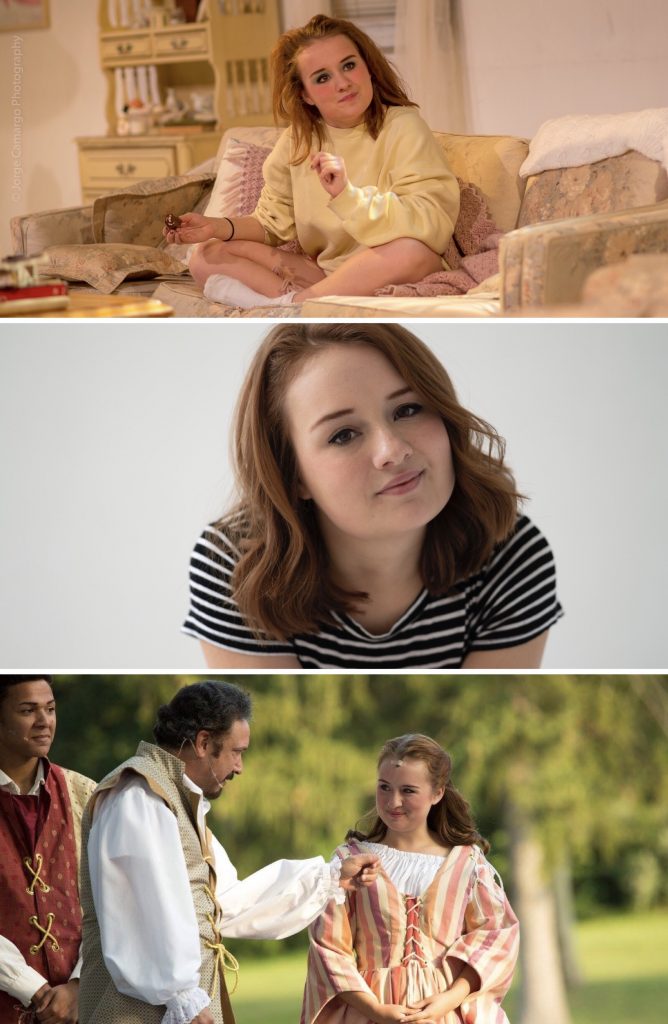 Paige, our most senior Reservations Specialist, is an actor, writer and producer who works in film, TV and theatre. Originally from Alliance, Ohio, Paige moved to NYC and graduated from New York University's Tisch School of the Arts with a BFA in Drama. She recently co-produced and starred in a women-led equity showcase code production of Independence by Lee Blessing at Alchemical Theatre Laboratory. Independence was nominated for a New York Innovative Theatre Award! Paige is passionate about uplifting women's voices and creating women-focused projects, and is happiest working on dark comedy.  Check out her website and instagram.
Amanda: Artist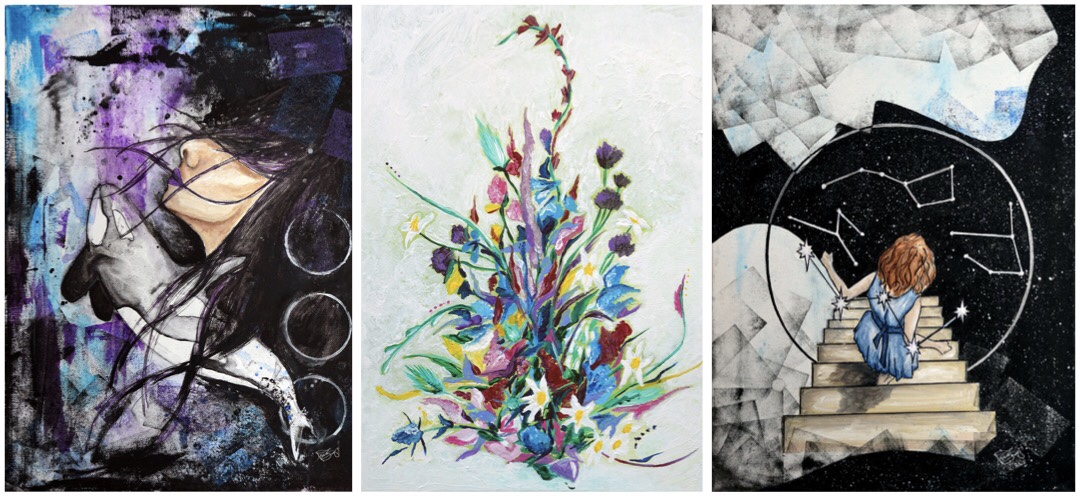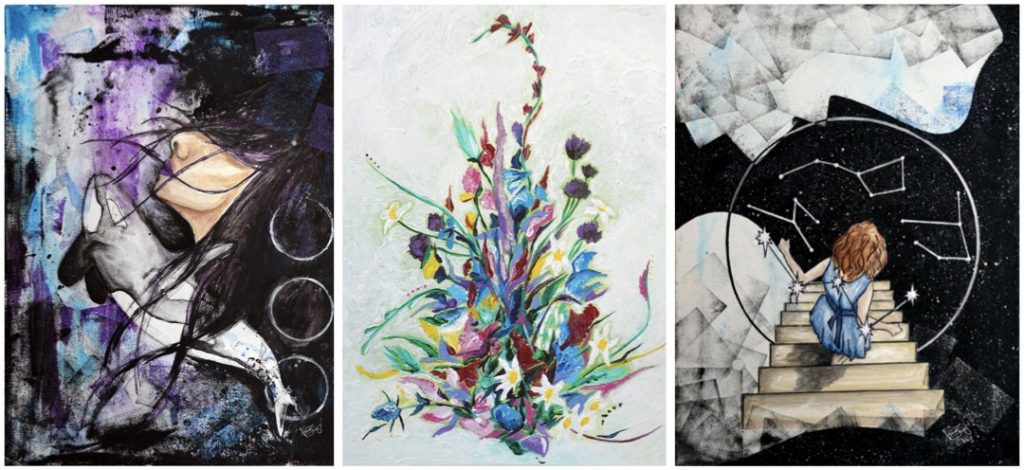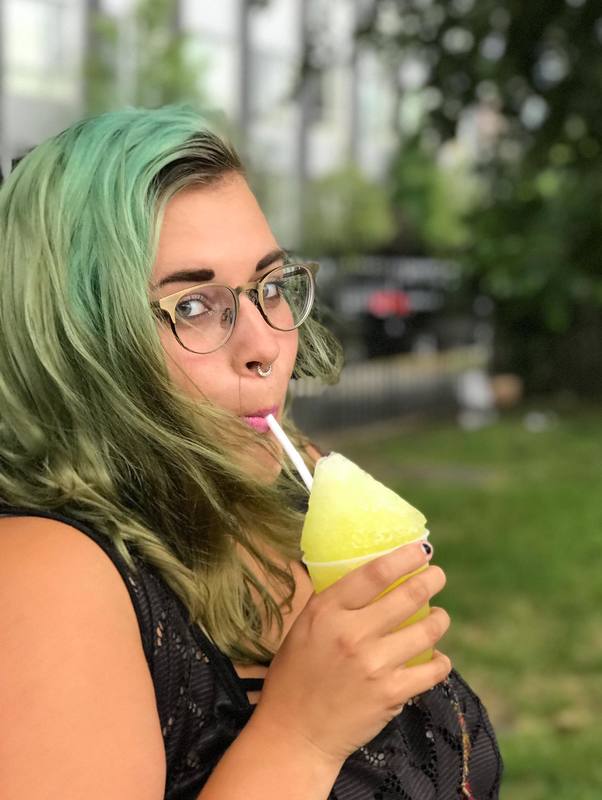 Inspired by all the good in life (cotton candy, pandas, fireworks), Amanda, our Social Media Manager, creates art in hopes of bringing whimsy, inspiration, femininity and strength into this world. She grew up among the cornfields of Pennsylvania and moved to the grit and glam of New York City when she was eighteen. She got a Bachelor's degree in Philosophy (obviously she knew from an early age that "the real world" just wasn't for her) and has since dedicated her post-grad career to Amanda Bear Arts and other entrepreneurial pursuits (like this and this). Her spirit animal is an Orca and she's pretty sure she was an Arctic mermaid in her past life. Follow her on Instagram: @amandabeararts or check out her portfolio at www.amandabeararts.com.
Top Dog Tania: White Water Rafting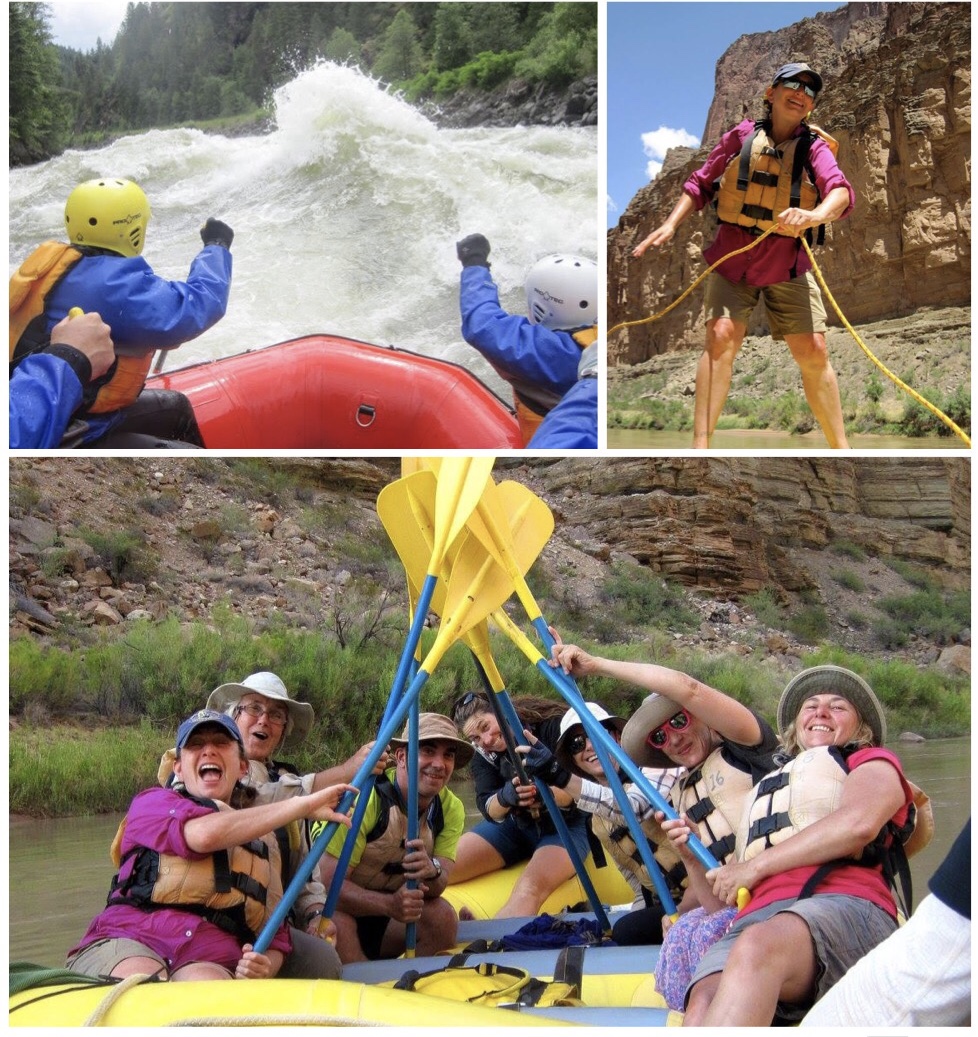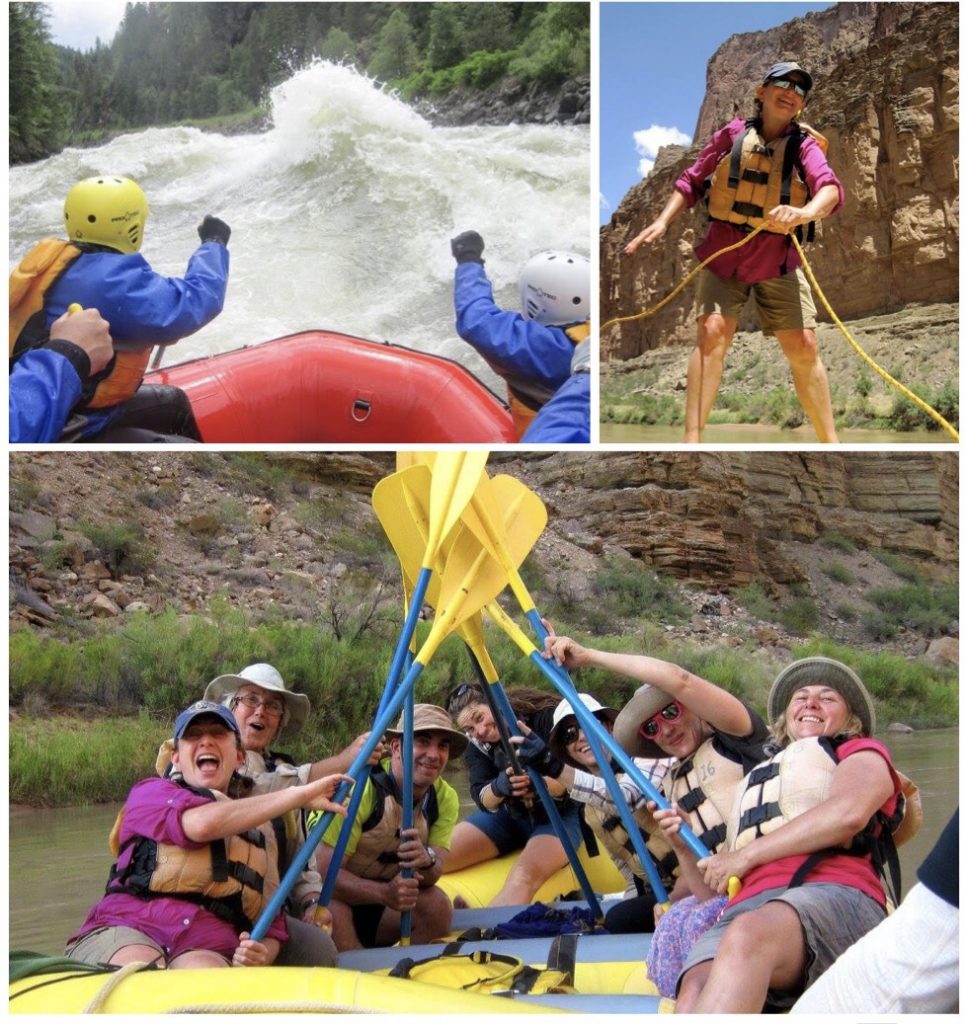 Tania started white water rafting in 2009 and has rafted 10 rivers!  Rafting the entirety of the Colorado River in the Grand Canyon was her first (and favorite) expedition. She has since rafted in the Grand Canyon 3 more times! Each year, she journeys with a group of former coworkers from Goldman Sachs (including her assistant, Jess, the musical theater actress mentioned above!) They go hardcore – they sleep on the ground, set up camp with no electricity, and take on class 5 rapids! The front right of the boat is her favorite place to be – she says it's like being on the front of a rollercoaster. Top Dog Tania may have the most adrenaline-inducing talent of them all!