Eighteen years ago, current Top Dog and owner of Camp Canine (then, a Vice President at Goldman Sachs),Tania, rented a car and headed to North Shore Animal league with her brother, sister-in-law and friend Charlene. She was in search of a canine companion.
There was a lot of activity in the shelter because, unbeknownst to Tania, they were having a puppy adoptathon. Most of the dogs she saw were a bit older and a bit larger than she had envisioned. She started to bond with a black 8-week-old jet black cocker spaniel mix. It was a boy, and Tania had envisioned a girl. She was ready to go with him, but mentioned her preference for a girl to the shelter-worker. The worker told Tania to hang on a minute and then came out of some back area with the smallest, cutest, most perfect puppy Tania had ever seen.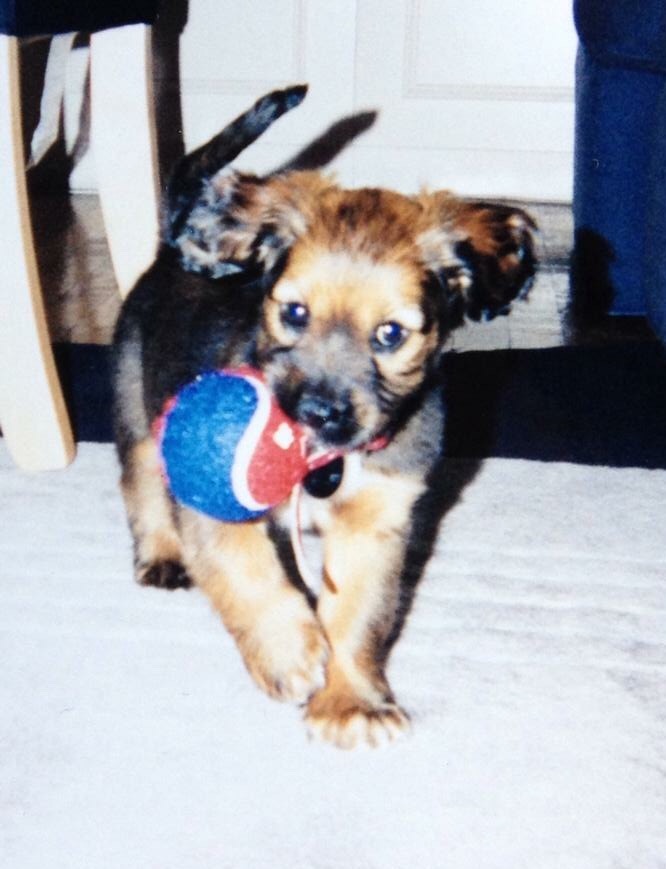 And the rest is history. Mooshoo has been her constant companion since. Mooshoo opened up a whole new world to Tania – she met other dog parents in the neighborhood who became dear friends. On weekend mornings, Tania and Mooshoo would take long walks in the park with Moo's friend and lookalike, Miles, and his mom Karen. Moo ruled the roost at home.
"My companionship with Mooshoo was the biggest influence when it came to me changing my career-track and pursuing a new dream. She's been my best friend for 18 years and inspired me to leave a job I did not love to pursue something that I did." – Tania
Two years ago, Tania's heart opened up again to a silly Shar Pei-mix from Puerto Rico who she named Nacho. Moo tolerated his presence.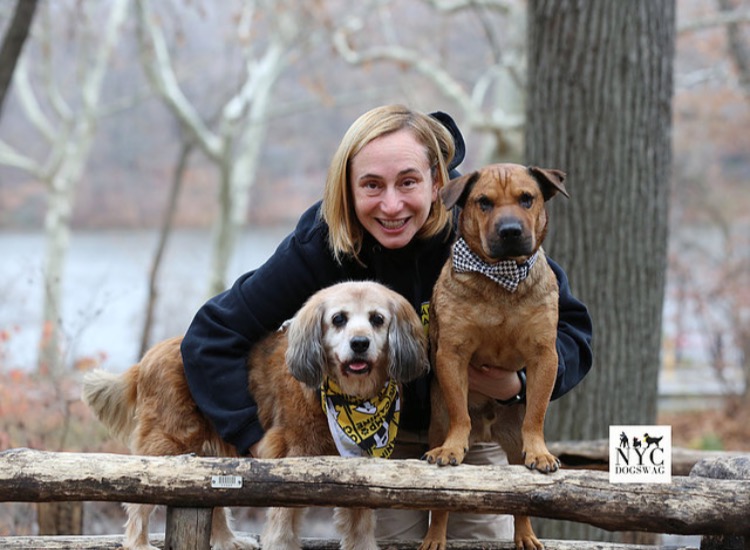 Last week, Mooshoo threw her 18th birthday party at Camp Canine! The party included Mooshoo's (and Tania's) best human and doggy pals, snacks, toys, and some comfy beds for the senior pups.
"It was so great celebrating Moo's big 18th birthday! Even though she's up there in years and a senior dog, you could tell she loved being the center of attention and hanging out with all of her friends, both furry and human." -Leanna, good friend to Tania and a guest at the party
Enjoy these pictures of the event! And Happy Birthday, Mooshoo!