Dog Daycare on the Upper West Side
Working long hours and want to come home to a happy, relaxed dog?  Let your best friend make new friends at Camp Canine!
Many pet parents worry that their dog is bored, damaging belongings or furnishings while they are at work or that they aren't getting enough exercise. It's not easy to provide dogs the kind of exercise and attention they require each day. And, it's not always easy to find a place that you can trust. While spending the day at Camp Canine, your dog will have ample opportunities to socialize with other dogs, similar in size and age, in a safe environment monitored by our trained staff.  When you pick up your dog after a day of doggie daycare, you'll find your companion to be calm, content, and ready to relax with you.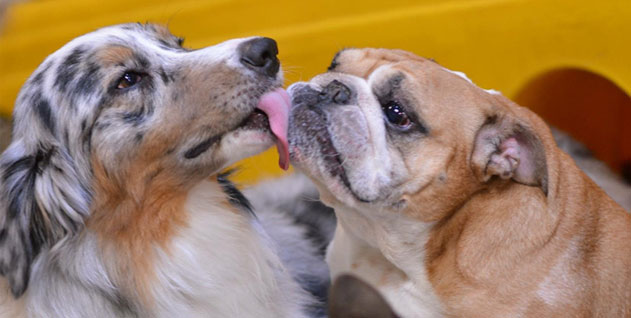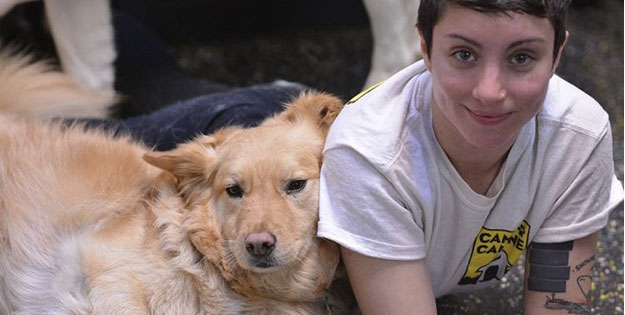 Why Choose Camp Canine Daycare for Your Dog?
Playing with canine companions is a great way to reduce anxiety, get exercise and build socialization skills.  For puppies, day care is a great way to socialize with dogs that are fully vaccinated and have been temperament tested, providing a safe environment to make friends.
With Camp Canine daycare, when you arrive home at the end of the day, instead of having a frantic dog clamoring for your attention, your dog will be relaxed and happy to see you.
Provides physical activity, exercise and stimulation, especially important for young, high energy dogs.
Can help curb behavioral problems such as chewing, digging and jumping.
Builds confidence in many dogs that are timid or fearful.
Dogs are walked outside for a mid-day relief break.
Various play groups for increased safety and quality of playtime.
Playrooms are always staffed by our well trained and experienced Pet Care Technicians.
Dogs are required to pass a social evaluation that helps ensure a good "fit" with the other campers.
Dogs are happier and healthier when they're actively engaged and exercised.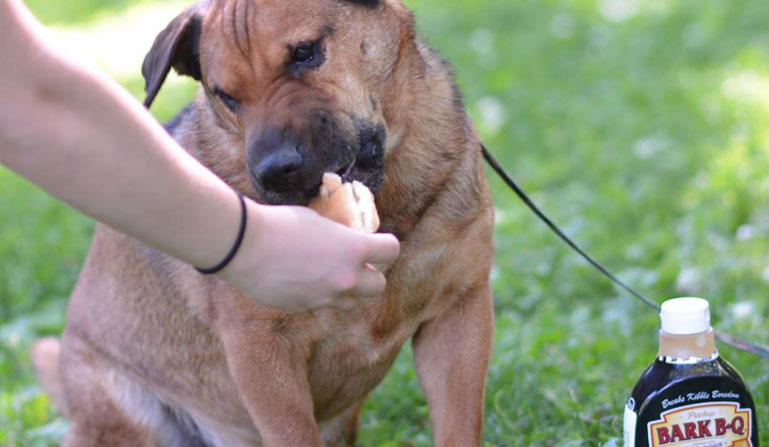 We love Camp Canine! Milo gets so excited when he realizes that's where we are going.  He flings his little body at the staircase. The staff is all amazing, friendly and great with dogs.  He comes home happy and exhausted!  I'm very picky about who takes care of my dog, but I don't worry at all when he's at Camp.
- Milo's Mom
We *love* Camp Canine, and our dog Cedar loves it even more! I'm always in awe with how the staff treats him. When I drop him off, he practically bursts with excitement. (He doesn't even get that excited to see me at the end of the day!) The staff are always in the best mood, and it seems like they are well supported in their work...which I think translates to even better treatment of the pups. I never feel even a tinge of guilt dropping Cedar off, because it's so obvious that he loves spending the day there!
- Cedar's Mom
Camp Canine is the best. Tania and her staff are so great with my Pup. It truly is her second home. My pup gets so excited when we walk down the street towards Camp Canine she literally pulls me to the door.
- Mala's Mom
I cannot say enough good things. I highly recommend taking your best friend to this wonderful place. My dog is very sensitive and skittish - afraid of her own shadow. The love, attentiveness and patience everyone has shown her (including the owner, managers and handlers) has been above and well-beyond. On top of that I'm never waiting long to pick up or drop off because Camp Canine is properly staffed. Additionally, they are always happy in this place....makes for some of the best moments of my day. Thank you to all my friends at Camp Canine!
- Layla's Dad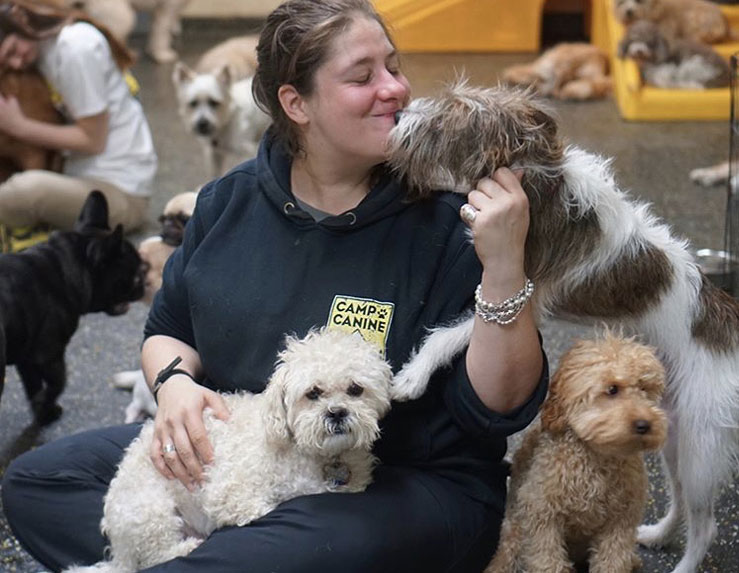 More Dog Daycare Features
Dogs are happier and healthier when they're actively engaged and exercised.
Gives your dog a positive experience with new people, sights, sounds and other dogs.
Our Counselors form strong bonds with our campers – we know their best friends at Camp, what food they like, whether they are more reserved or the life of the party.
We will inform you right away if there is a medical issue or if your pooch just isn't himself that day.
We offer pick-up and delivery service within 7 blocks of Camp Canine for our members.
We offer Valet Barking – call us when you are pulling up in your car or a taxi, and we will send someone out to retrieve or deliver your pooch.
Gives you peace of mind knowing that your pet is in a safe, fun place!
Services highly-recommended by leading veterinarians.
Frequent hugs and pats from our loving staff.
Plenty of options to fit every human's hectic schedule and every dog's unique personality, beginning with convenient hours: seven days a week 7am-8:30pm.
Regular fun events for doggie daycare participants.
Healthy, Pet-Safe Environment
All of our doggie daycare staff members are highly-trained, take their jobs very seriously and simply love dogs. To create a healthy and pet safe environment, we utilize and/or offer the following at our pet resort:
Strict vaccination policies to ensure your pet's health during his or her stay
Wellness checks and continuous monitoring of your pets throughout the day
An environment free of health hazards such as toxic chemicals and objects that could be swallowed
Daily outdoor relief walks
We are conveniently located on the Upper West Side in NYC!  The socialization and the fun atmosphere we provide are what brings our doggie daycare guests from all over the five boroughs.
7:00am
7:00-8:00am
8:00am-12:00pm
12:00-1:00pm
1:00-5:00pm
5:00-6:00pm
6:00-8:30pm
Vaccination Requirements & Policies
We welcome dogs of all ages and sizes, but there are a few things we do require for the safety of all of our guests.
Adult dogs must be spayed / neutered
Dogs must be in generally good health
A vaccine certificate from your vet is required prior to your pet's arrival showing current vaccinations against rabies, distemper/parvo and bordatella
At Camp Canine, we make it a priority to ensure your pet's safety while they are in our care. We require all guests to complete an evaluation prior to entering our daycare program. This evaluation will determine whether your pet is safe to play with other dogs and members of our staff.