There's a new addition to our grooming team and he's adding his own unique flair to our salon services! Anthony is a certified groomer who is already a star – act fast and schedule your pup's groom with Anthony before he's booked up for weeks! Read on to leave more about Anthony, his background and his vision.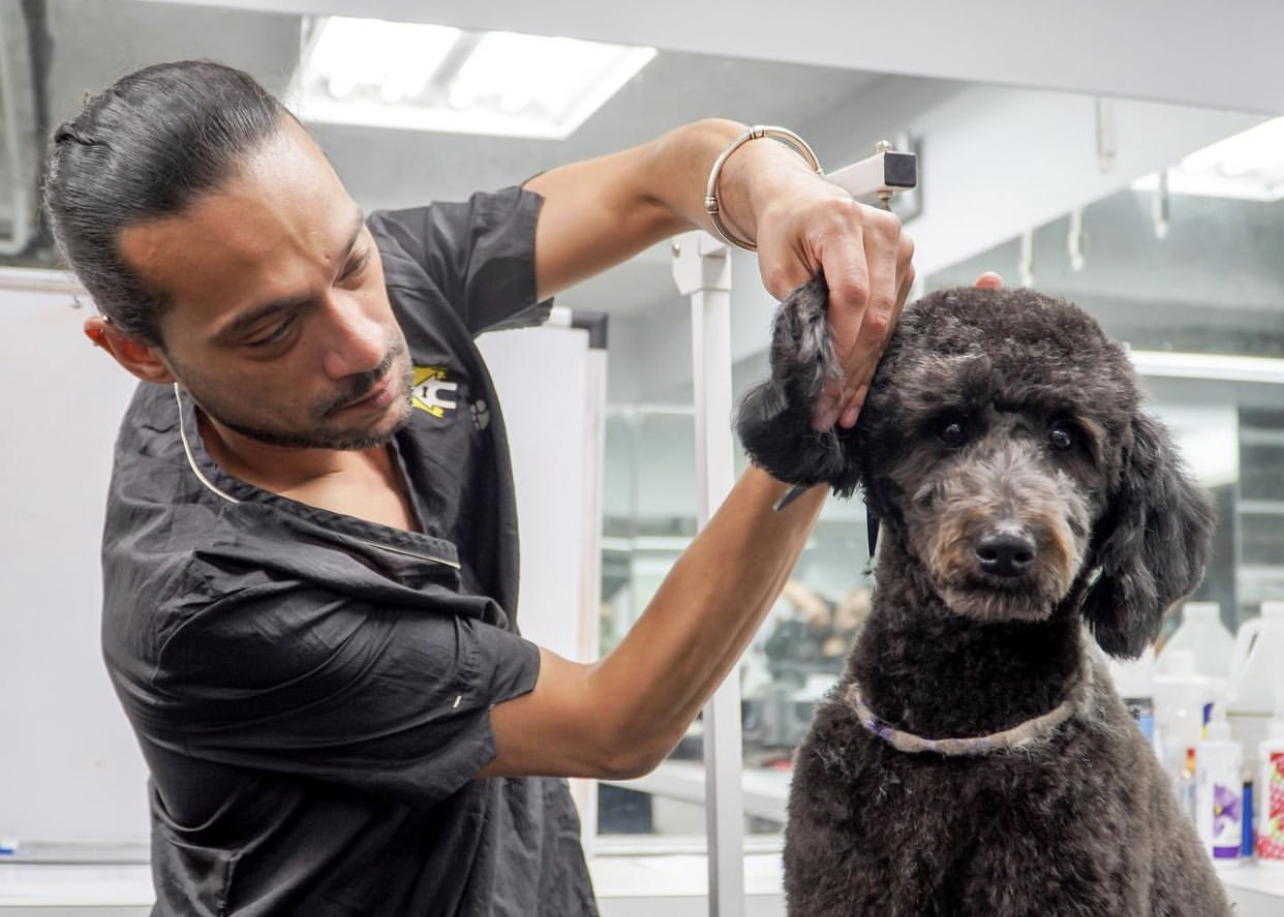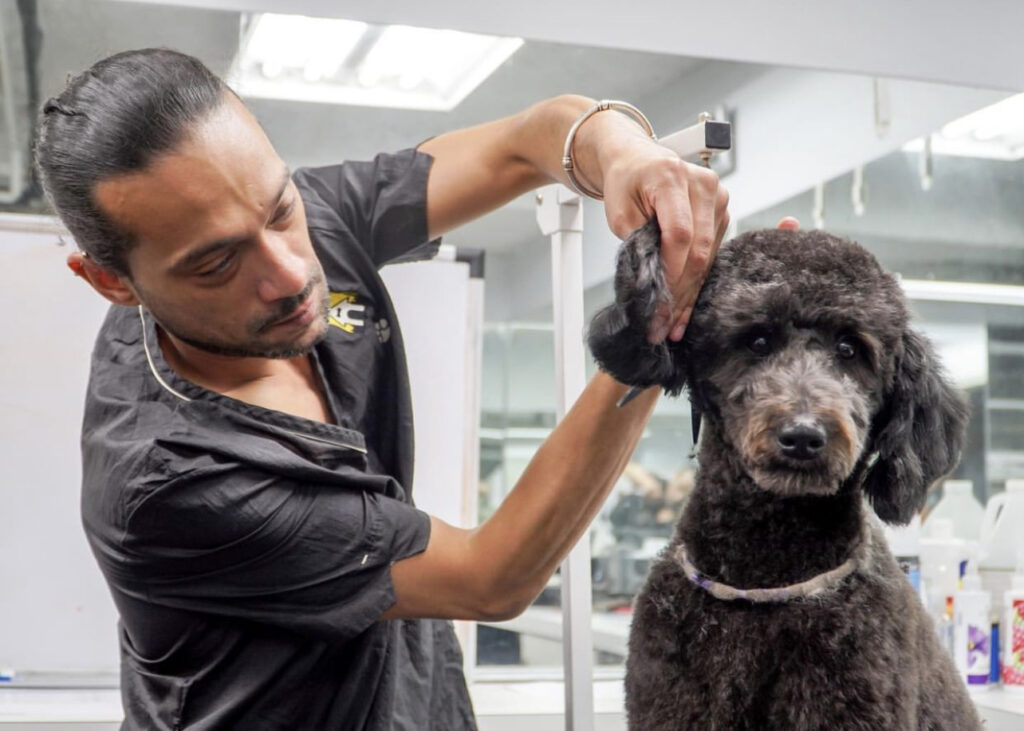 1. How long have you been working at Camp Canine? What's your favorite part about working at Camp? 
I've been working at Camp Canine for 5 months now! I especially love being with the dogs all day – they're the reason we all do what we do. And I like that I can bring my dog to work occasionally as well.
2. What is your background as a groomer?
To be honest, I first started grooming because I wanted to save money on my own dogs' grooms. It was then that I discovered I had a bit of a knack for it. My neighbors noticed too, and they asked me if I could groom their dogs! I had the patience that's needed for grooming, and I found that I had the ability too. Then, during the pandemic, when everything was ripped out from beneath all of us, I visualized a new future for myself as a groomer! Once the world started to open up again, I signed up for classes right away and completed my certification.  I got my first grooming dog at a daycare on the east side called Ruby & Jacks Doggie Shack but, as luck would have it, they shut down earlier this year. My grooming career now continues at Camp Canine and with my home grooming in the Bronx. I'm finding my groove and I'm so excited to see where this career takes me!
3. What is your favorite breed to groom? 
Every dog has a specific kind of haircut – even when it's breed standard, there are small things that make each groom a different experience. We get a lot of special requests from our customers. And because of these reasons, every hair cut is unique! So I don't think I can say I have a favorite breed. I will have to say that my favorite grooms, though, are the ones where the dog behaves during the process. Haha!
4. What would you consider your specialty as a groomer?
I'd say that having the gentleness and patience required for grooming is my specialty. Grooming animals isn't easy – you're essentially sculpting while the animal moves and fidgets beneath you. But I love helping them adjust and get comfortable with the process; it's how I gain their trust. And once I have their trust, the groom comes out a whole lot better!
5. Do you have any pets of your own?
I do – I have a terrier mix named Rosco! You may see him hanging out in the grooming salon when you come to visit – his green and yellow mohawk gives him away! I did have two; sadly, earlier this year I lost my sweet baby girl, Oreo Cookie. She was a black and white Shih Tzu and Pekingese mix.
6. We heard a rumor that you'd like to start offering custom dye jobs for dogs! What is your dream 'look' to do on a dog?
I think my dream look would be to transform a dog into some other type of animal, like a giraffe or a zebra!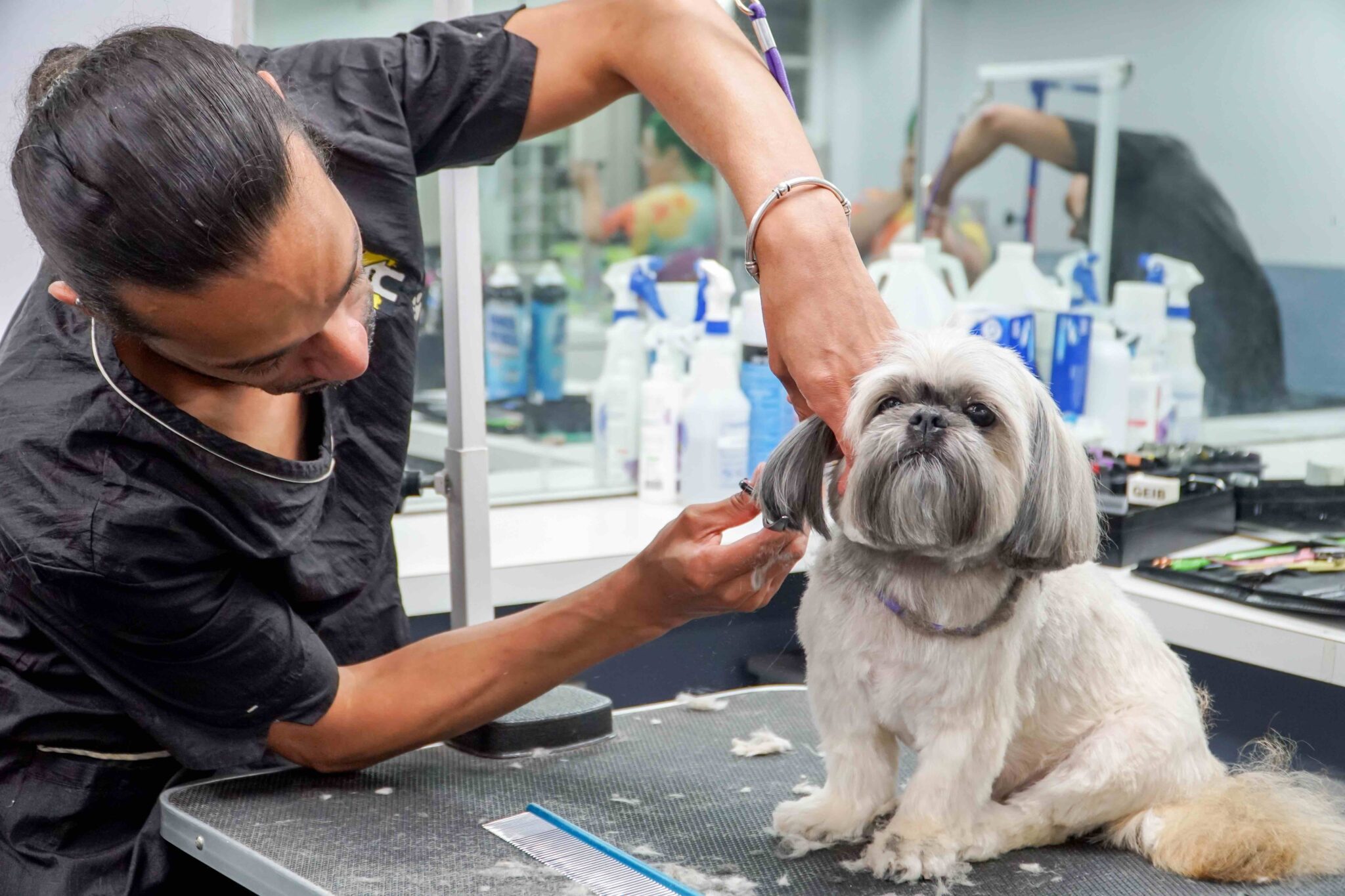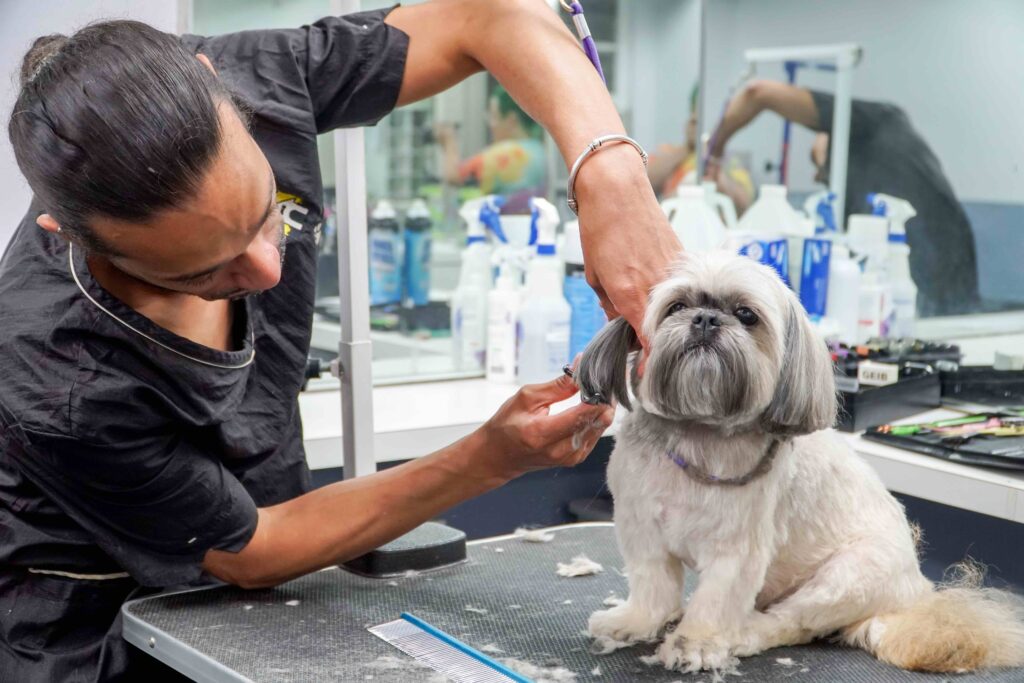 7. Give us some fun facts about yourself!
I love rollercoasters and amusement parks and fairs. There's just something about the environment – the rides and the games and the funnel cake – that I really love! I also love driving. I'll say yes to a road trip any day. I love visiting Lake George and the Poconos. I love utilizing the city by trying out new restaurants and new food. If I'm not at work grooming, these are a few of the things
8. And what do you want to say to all of your future clients?
I will do my best to give great, quality grooms and I will make sure your furbabies feel and look amazing while I do it!