We are so excited to have welcomed back so many of our campers last month! Our playrooms are lively again, Central Park is full of campers on their Central Bark adventures, and our grooming salon is booked with quarantine makeovers. In the spirit of "the new normal" we wanted to ask our campers about their time in quarantine, and why they're excited to be back at Camp. Read on for their stories!
Oliver:
What did you do in quarantine?
I actually celebrated my birthday in quarantine … quarantine birthdays are weird. Usually, I celebrate with my Camp friends and a fun pawty … but my mom made it fun. She made me wear a funny hat and gave me lots of treats. Central Park was our happy place (it still is!) Even when the city was so empty, mom and I wandered through Central Park to keep ourselves happy and busy! I also got to watch mom exercise a lot. I didn't know what a "treadmill" was before quarantine, but now I do.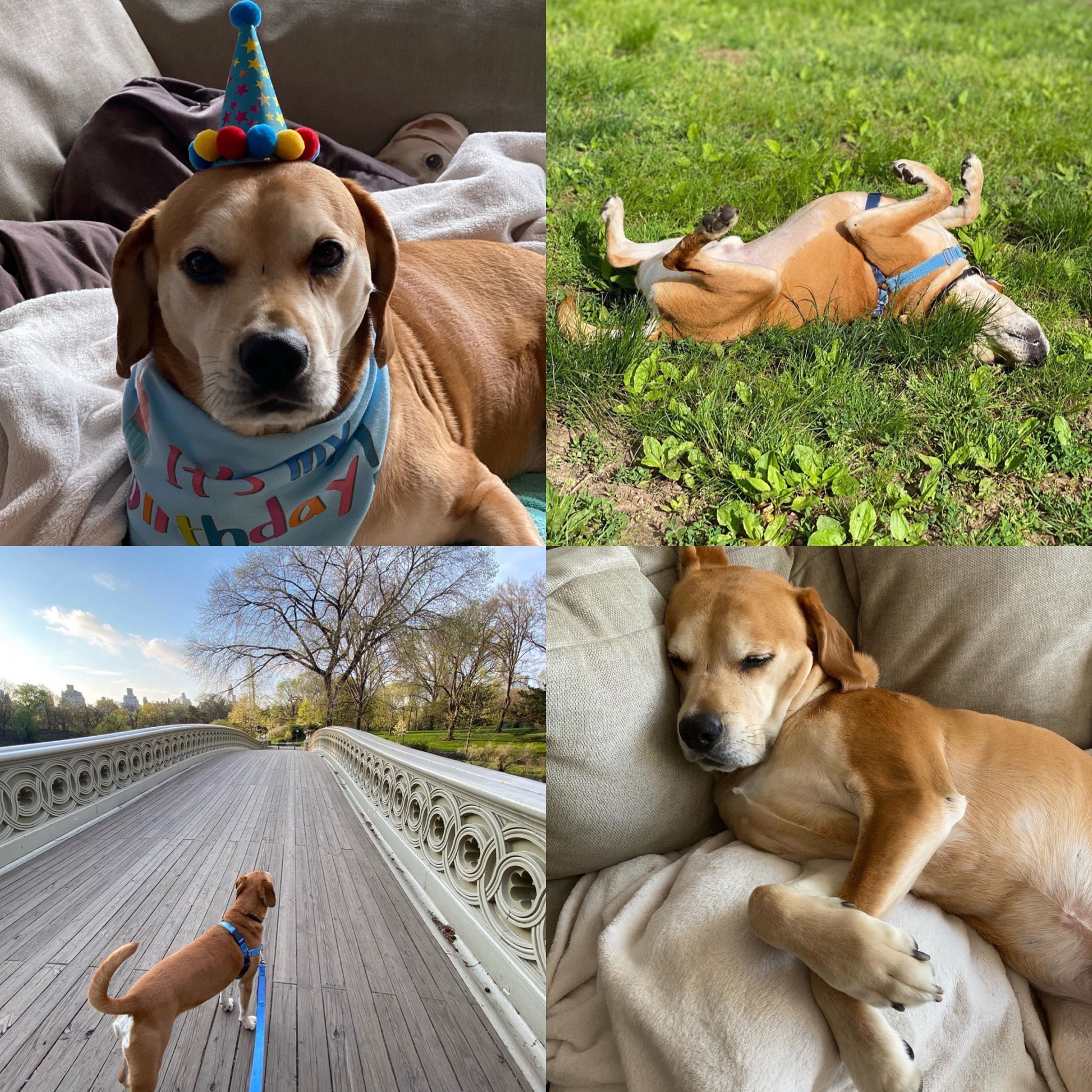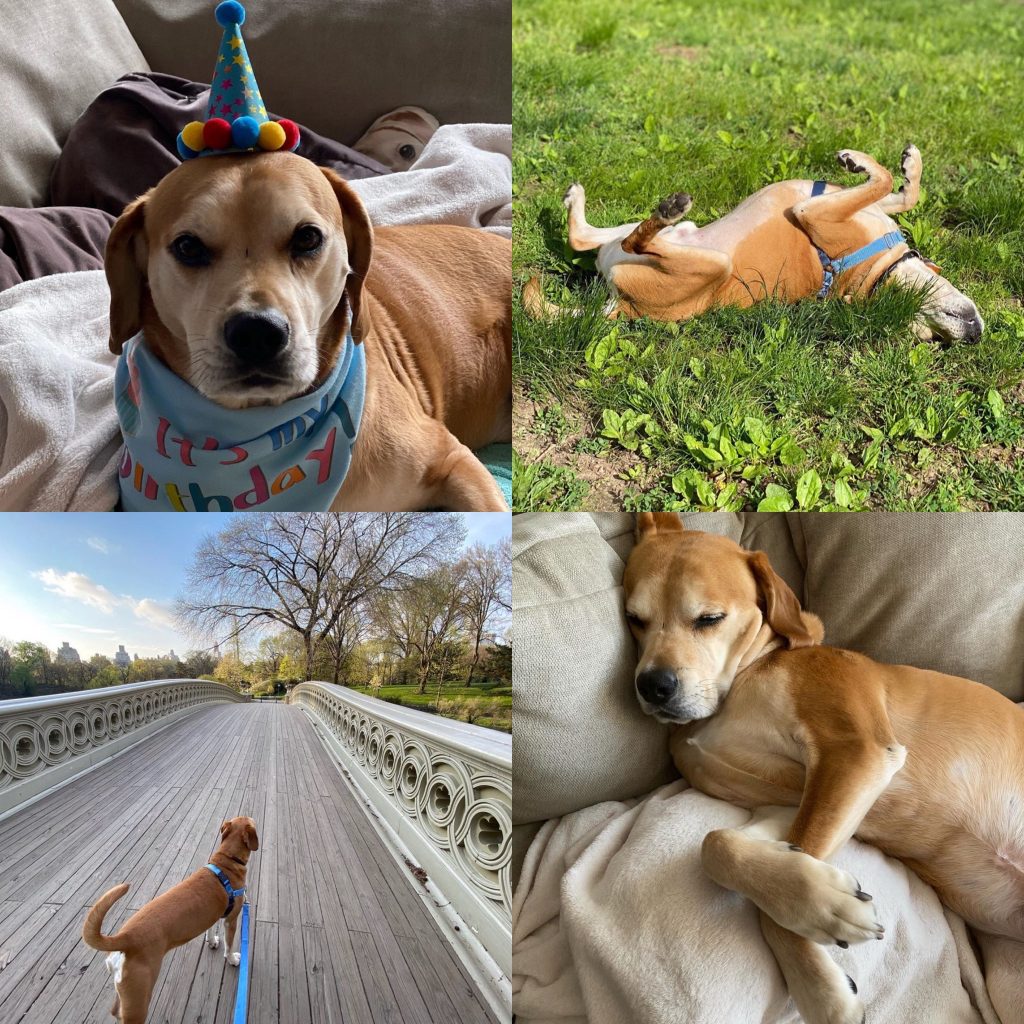 Why are you excited to be back at Camp?
Well, I'm the Brand Ambassador, so being back at Camp is a very important job for me. When mom told me we were going back, I knew exactly what she meant (sometimes I don't understand her when she speaks) and I walked right to the door, ready to go.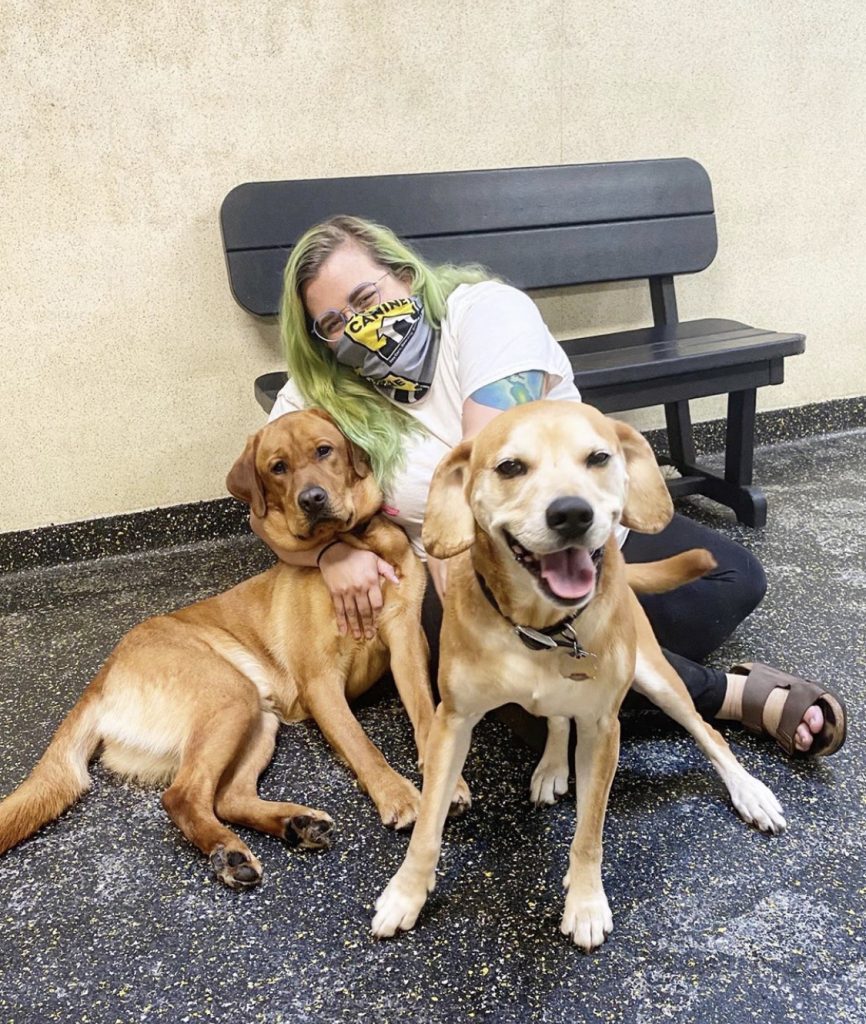 ***
Harley:
What did you do in quarantine?
So many things! I was a busy girl (always am.) I played hall ball at home, I fell asleep with my bison bone from @roamingacres.  I stayed very close to my mom for a long time. She did every walk with me and we spent a lot of time in Central Park. Then I'd get treats. Take a nap. Another walk. More treats. Another four hour siesta. You know how we roll.
Spending 24/7 together is a lot—even if it is with your mom. But we had a good time. And then Camp opened back up and all was right with my world!
I also got to hang out with my Camp friends Nacho, Bean, Libby, Penny and Enzo during quarantine. Long walks in the Park every Saturday and Sunday – we sniffed each other, but our humans social distanced. That's our thing!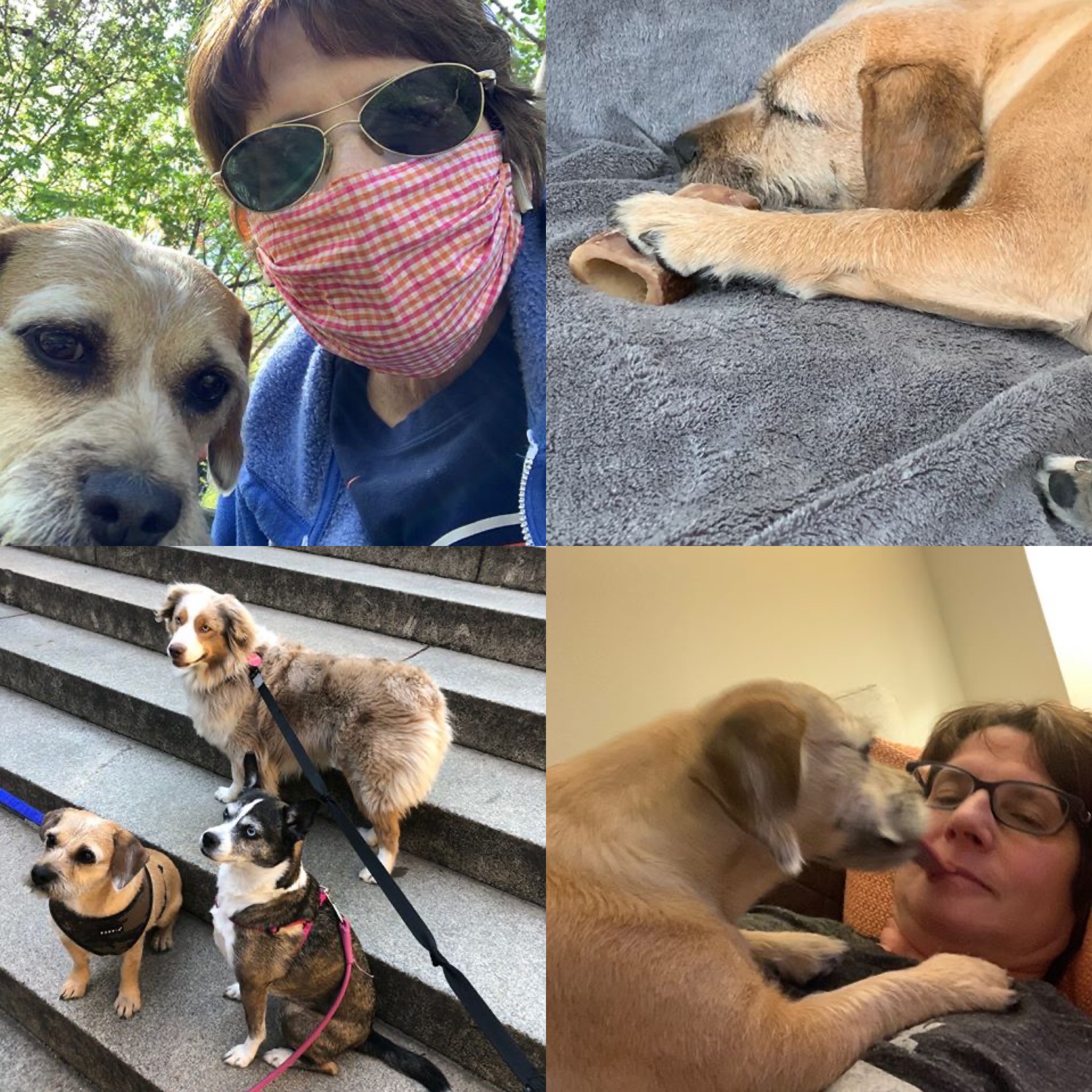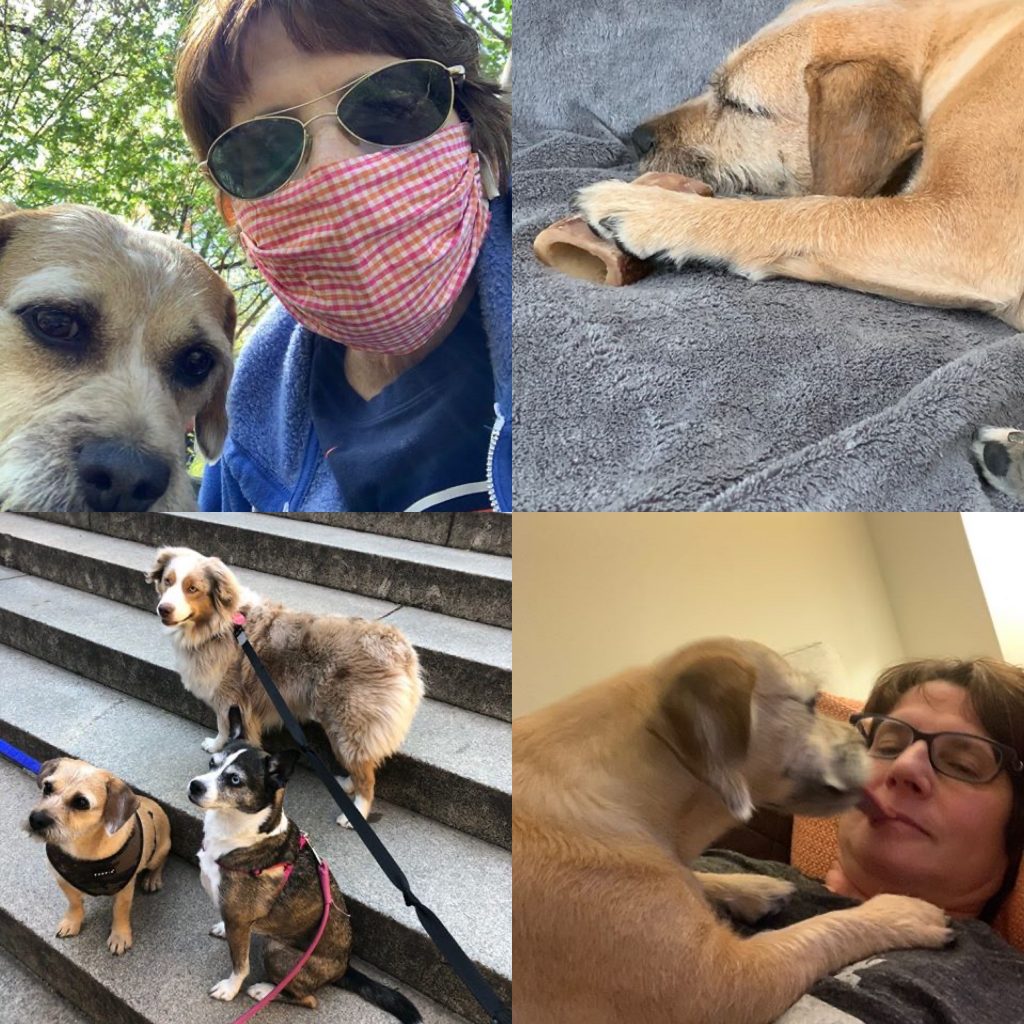 Why are you excited to be back at Camp? 
Ah for so many reasons— I have more people to kiss! At home I just kiss my mom. I missed sitting on top of the yellow slide (that's my perch.) I even missed the groomers—kind of. Maybe mom missed them more. I like that I get to eat a midday snack of fresh chicken when I go to Camp, I don't get that at home!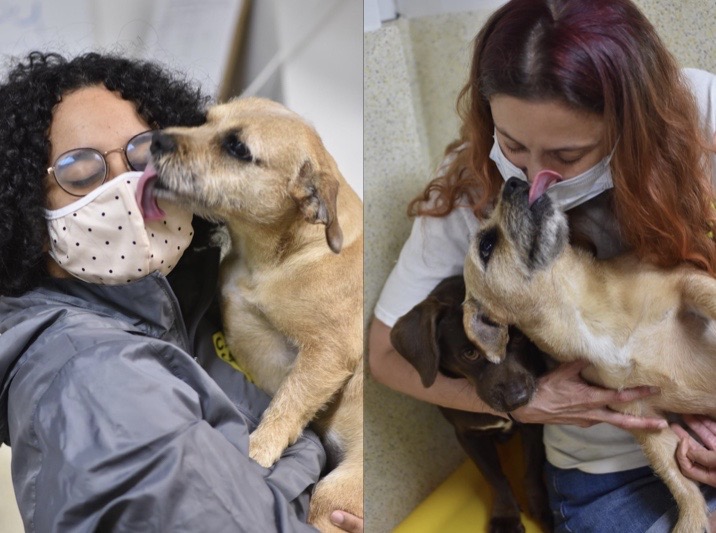 ***
Fiona:
What did you do in quarantine?
My pawrents and I stayed in NYC, and we watched the city go from busy to empty and then busy again! I formed a nightly walking crew with my neighbor, Flip, and his mom. We meet every night now at 8:30 for group walkies. It started because the streets were so empty, it was safer to walk together. Now we just do it because it's fun! I also spent quarantine as the queen of our roof deck and eating lots of snacks.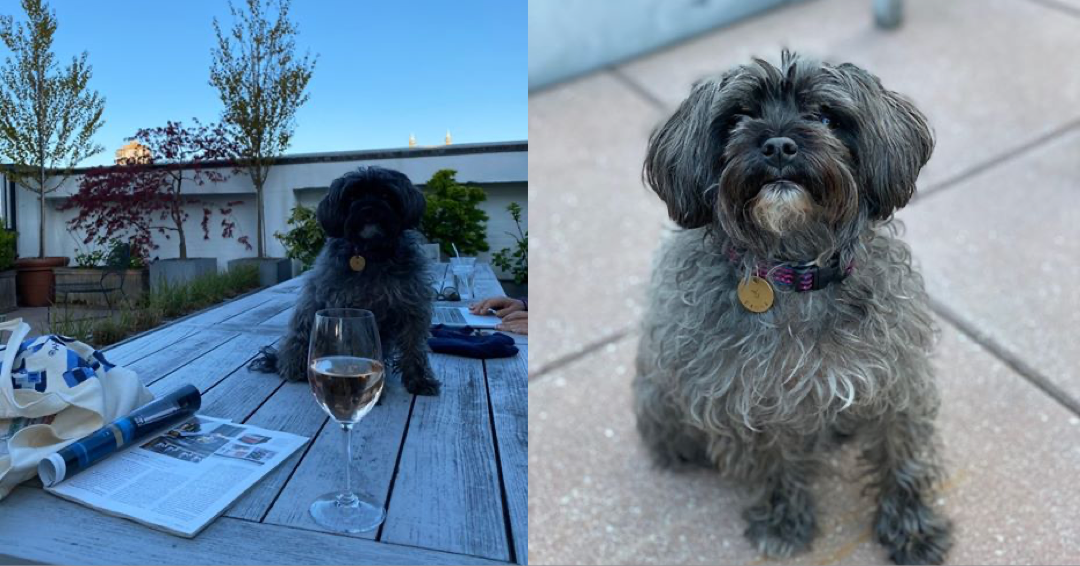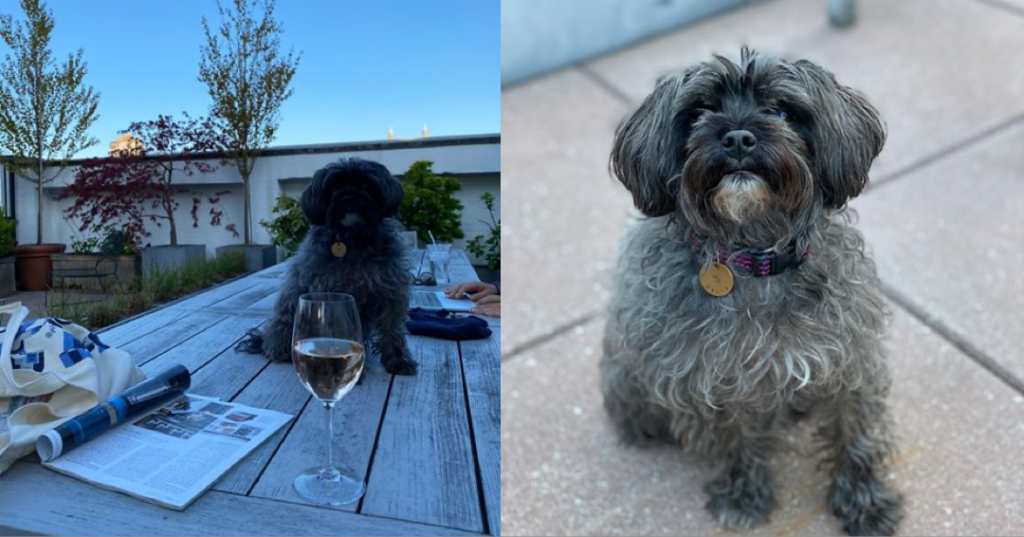 Why are you excited to be back at Camp? 
I'm so glad to be back at camp because mom and dad are awesome, but they get boring sometimes. They're always working! Also, I'm happy to get groomed again because mom is scary with the scissors.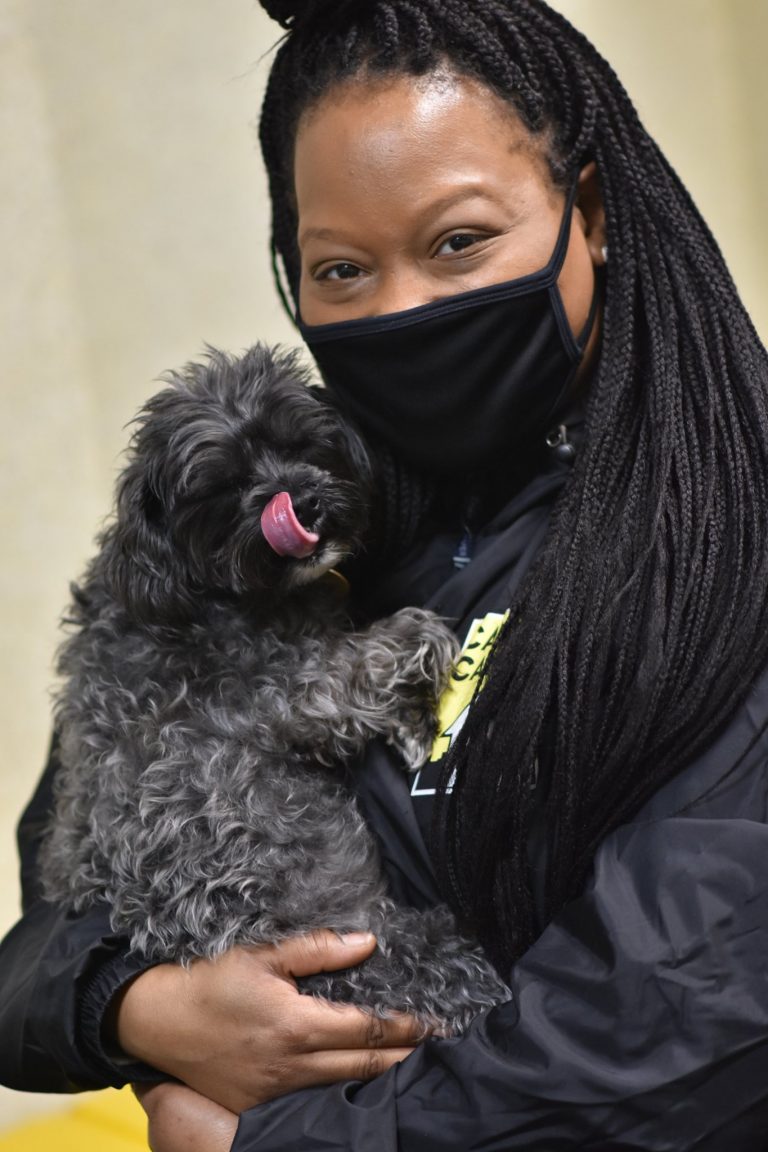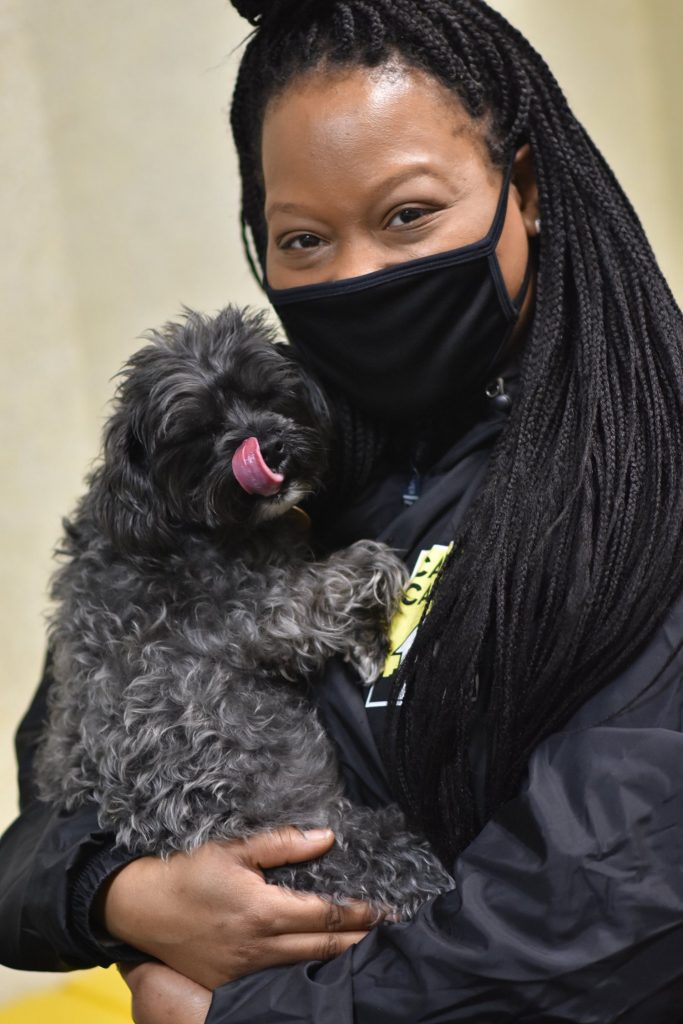 ***
Enzo:
What did you do in quarantine?
Well, when quarantine started, I missed my neighbor. So they taught me how to sneak under the partition between our terraces … once I did that, I was able to spend time with my neighbor but still ensure that both humans were social distancing! I loved spending quarantine with dad … and was happy I had my neighbor to love on as well!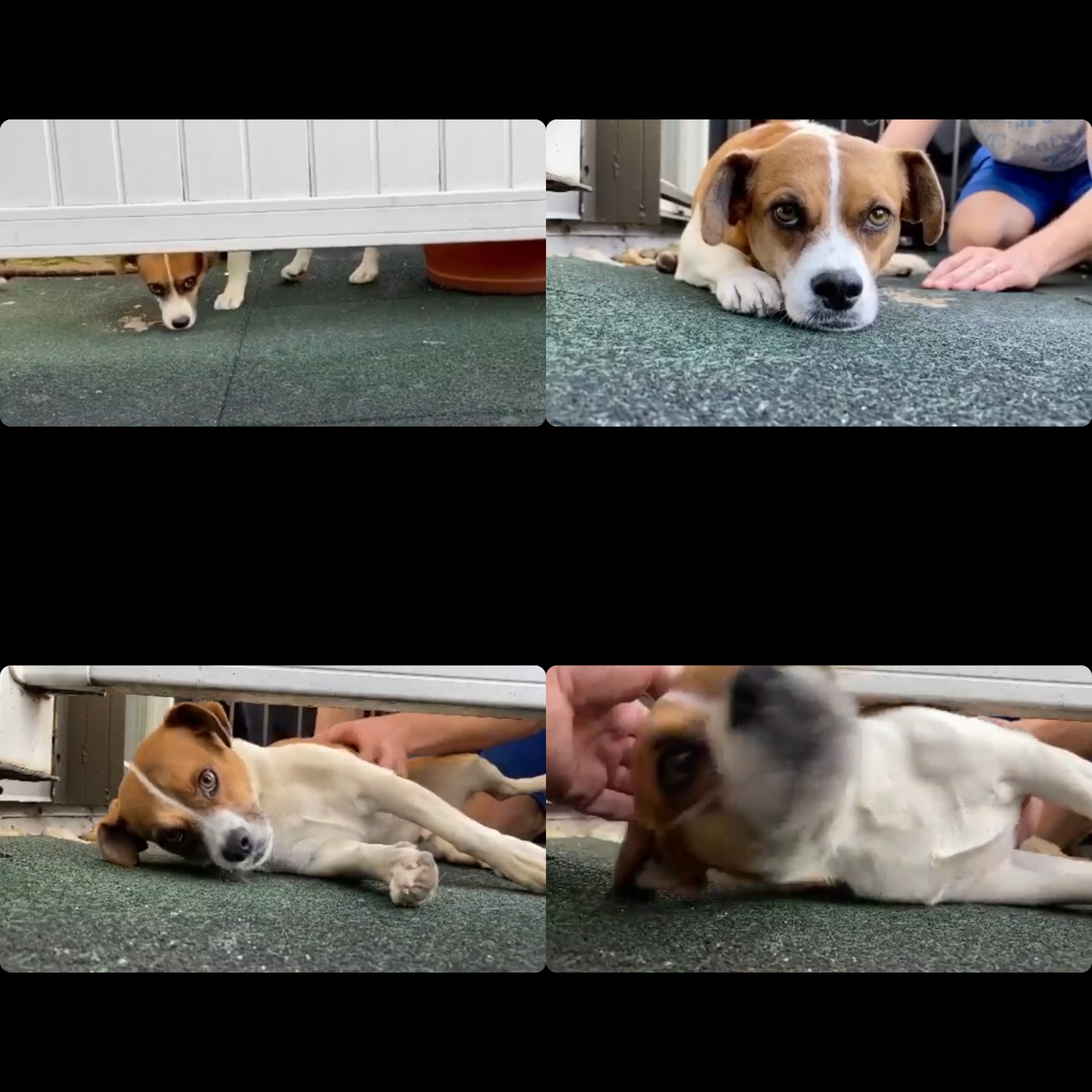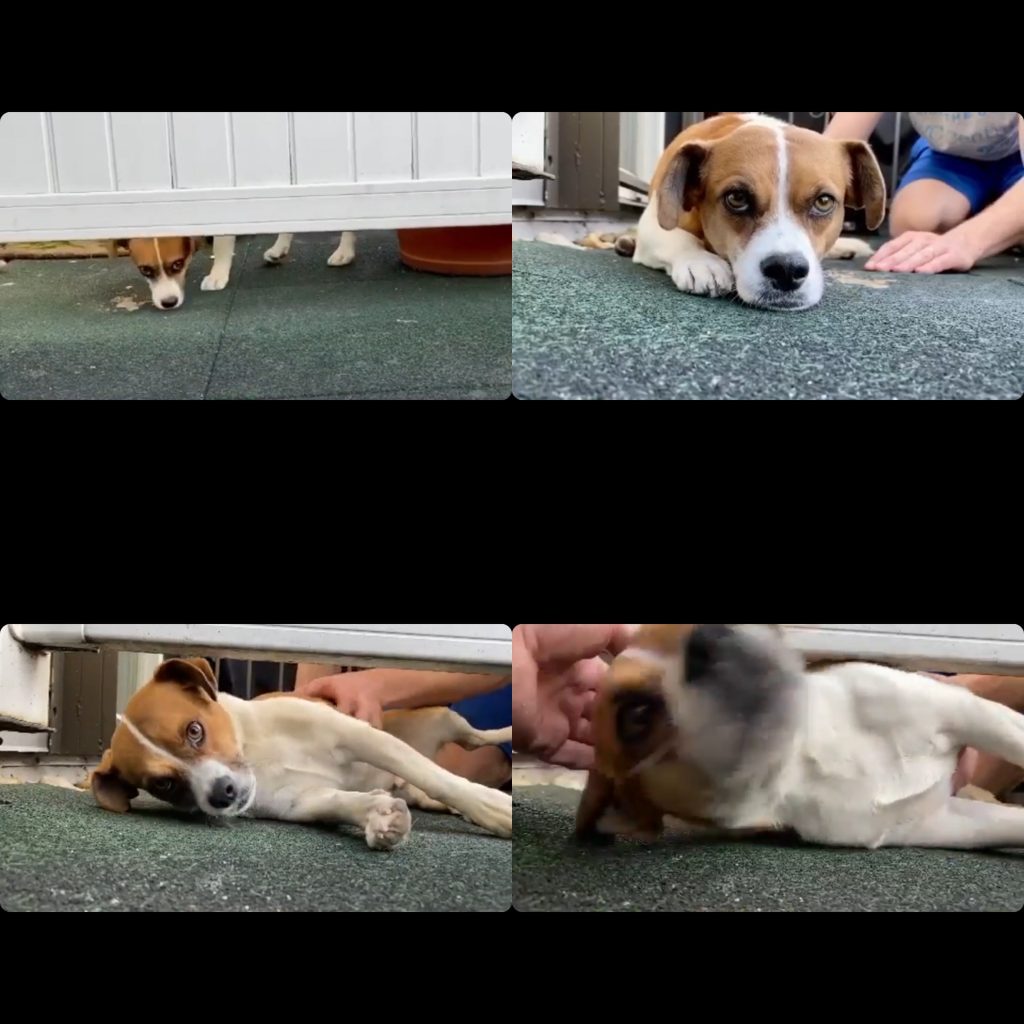 Why are you excited to be back at Camp?
To see my friends, of course! Playing with my friends is a lot more exciting than listening to dad's conference calls. Also, I really missed my Central Bark adventures!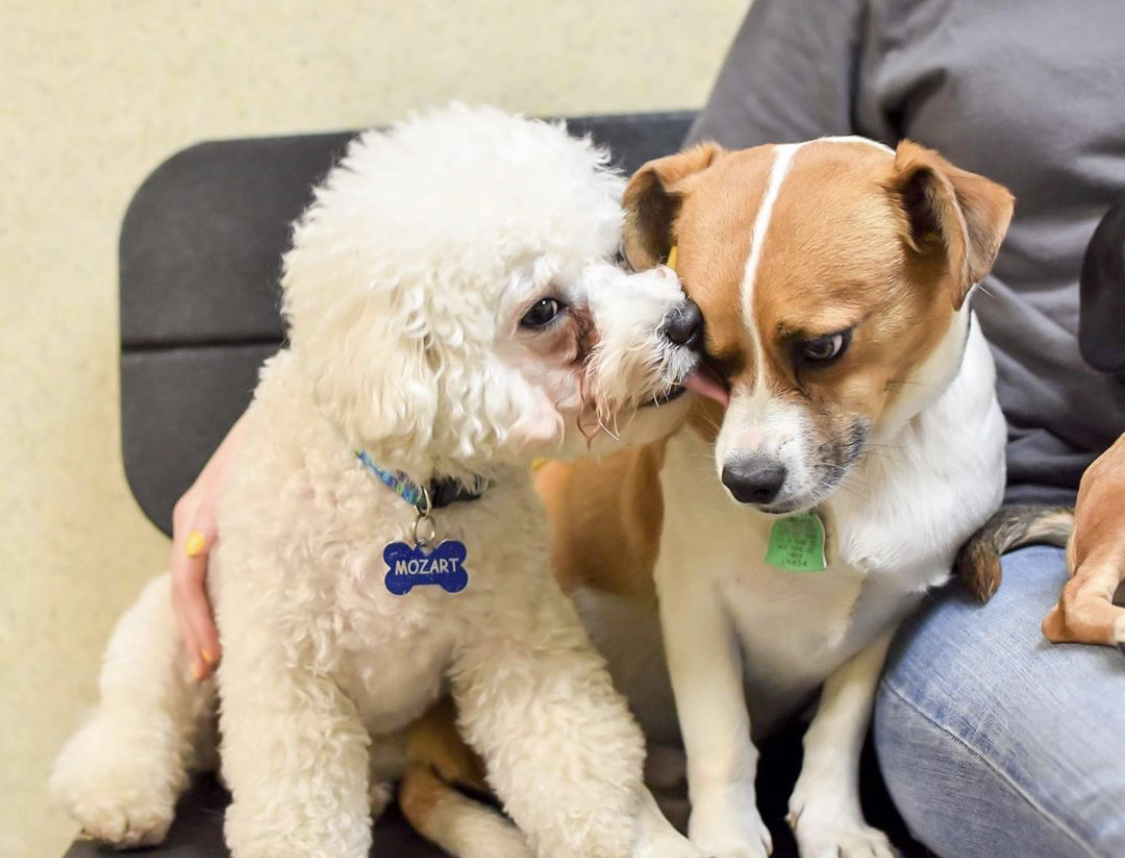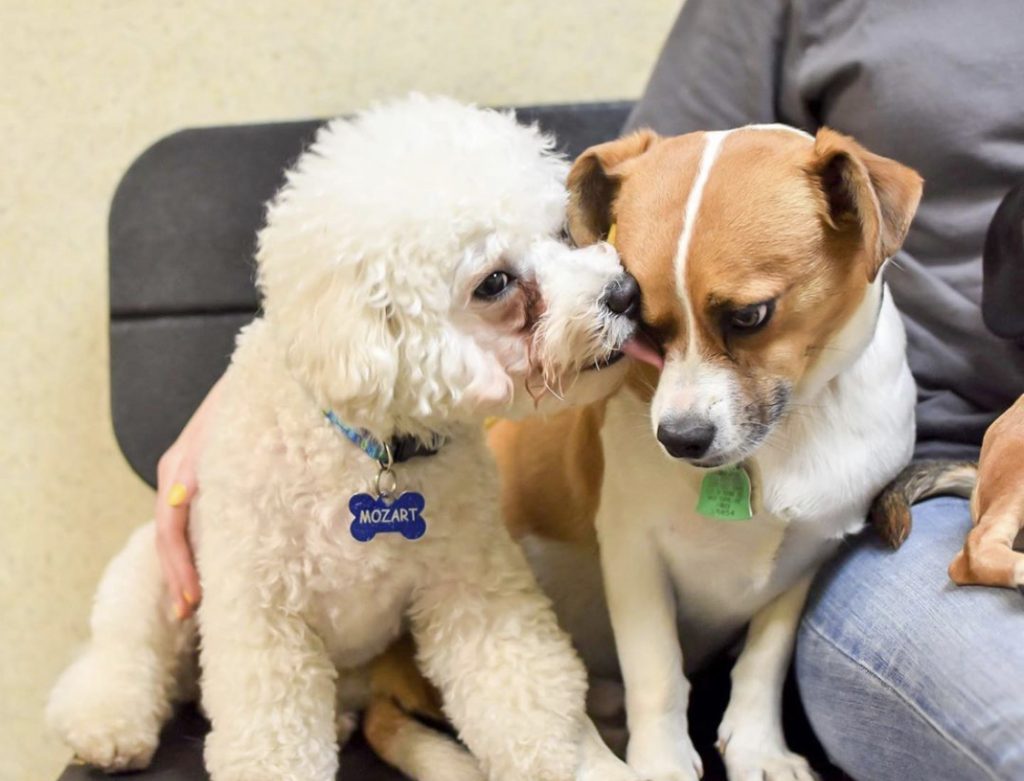 ***
Mozart:
What did you do in quarantine?
I hated not being able to go to Camp Canine.  I missed all my friends, both canine and human. But Mommy promised me that we would find things to do while we were quarantined. Mommy said that there was lots of opera on the internet and TV, and I thought "give me a break; I'm a DOG, that stuff is not for me." But then one night, I heard beautiful noises coming from the next room, so I decided to investigate. On TV there were people who weren't barking or whining, but making these lovely sounds. Mommy said that it was opera.  I thought "maybe opera is for dogs after all." So several nights a week we both watched the Met Opera streamed via Roku on TV. But the most exciting thing was learning that there were operas written by someone with my name!  I watched several of them and hope to see more; that man was a genius.  Maybe I can learn to write operas too.
What else did I do? Well, Mommy and I took lots of walks since I had to burn off my puppy energy.  I love Central Park; there is so much to see and explore. I like Belvedere Castle. I think it would be fun to live in a castle since there is lots of room in which to run around. But by far my favorite thing to do was watch the ducks in the lake. I would have liked to play with them but they did not come over to say "hello."  Maybe they will come play with me in the future after they get more used to seeing me there.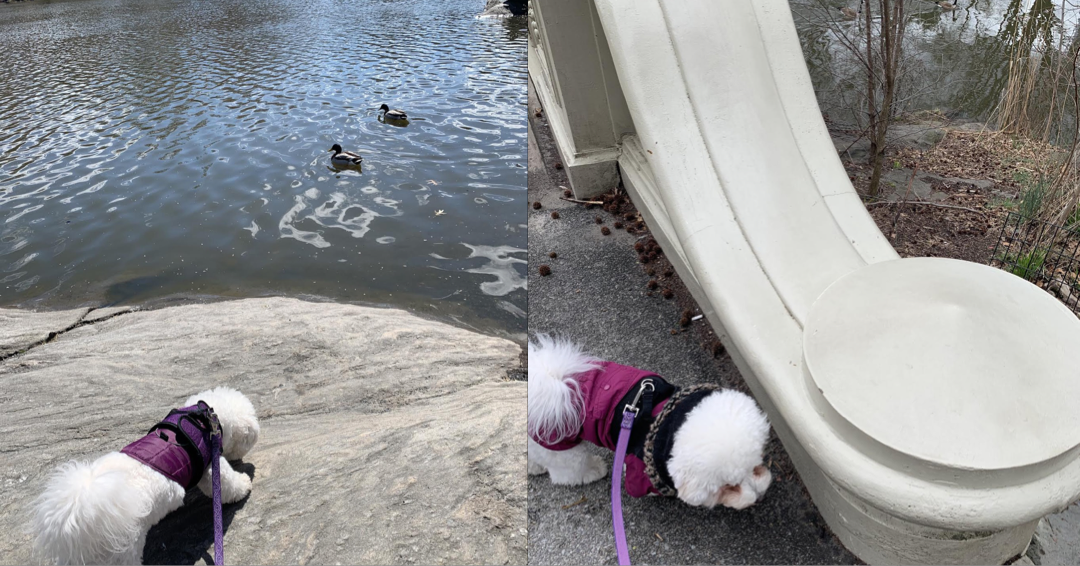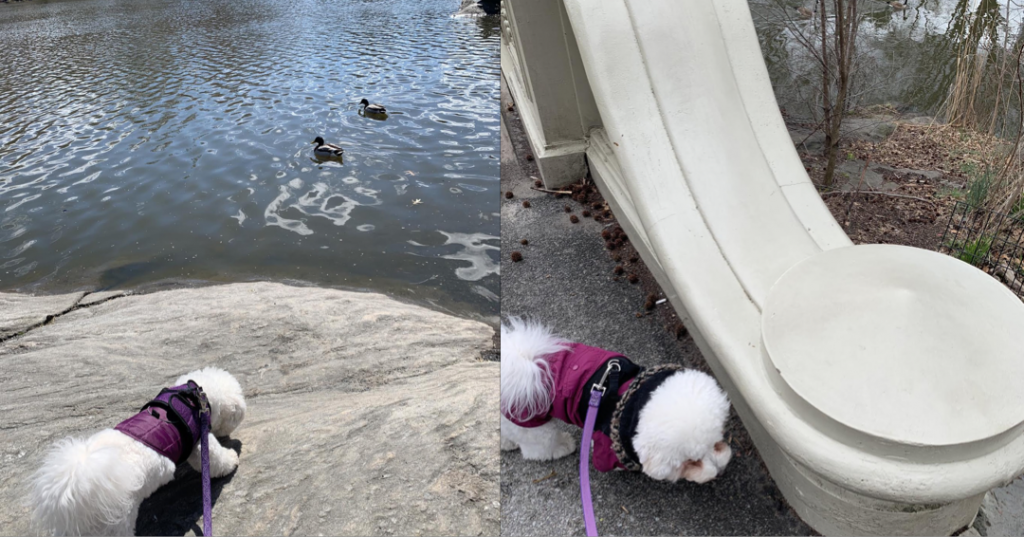 Why are you excited to be back at Camp?
I was so happy to see all my friends again.  I really missed playing with Bean and Enzo and Harley and Vince and Lucy the pug and Stella Rose and Libby and Penny. I also missed being able to kiss each of my girlfriends (but only when none of the others were looking, because they don't like that I have a harem). And I use so much energy at camp that once again I have a long and happy sleep knowing that the next day I will be back in camp with my friends.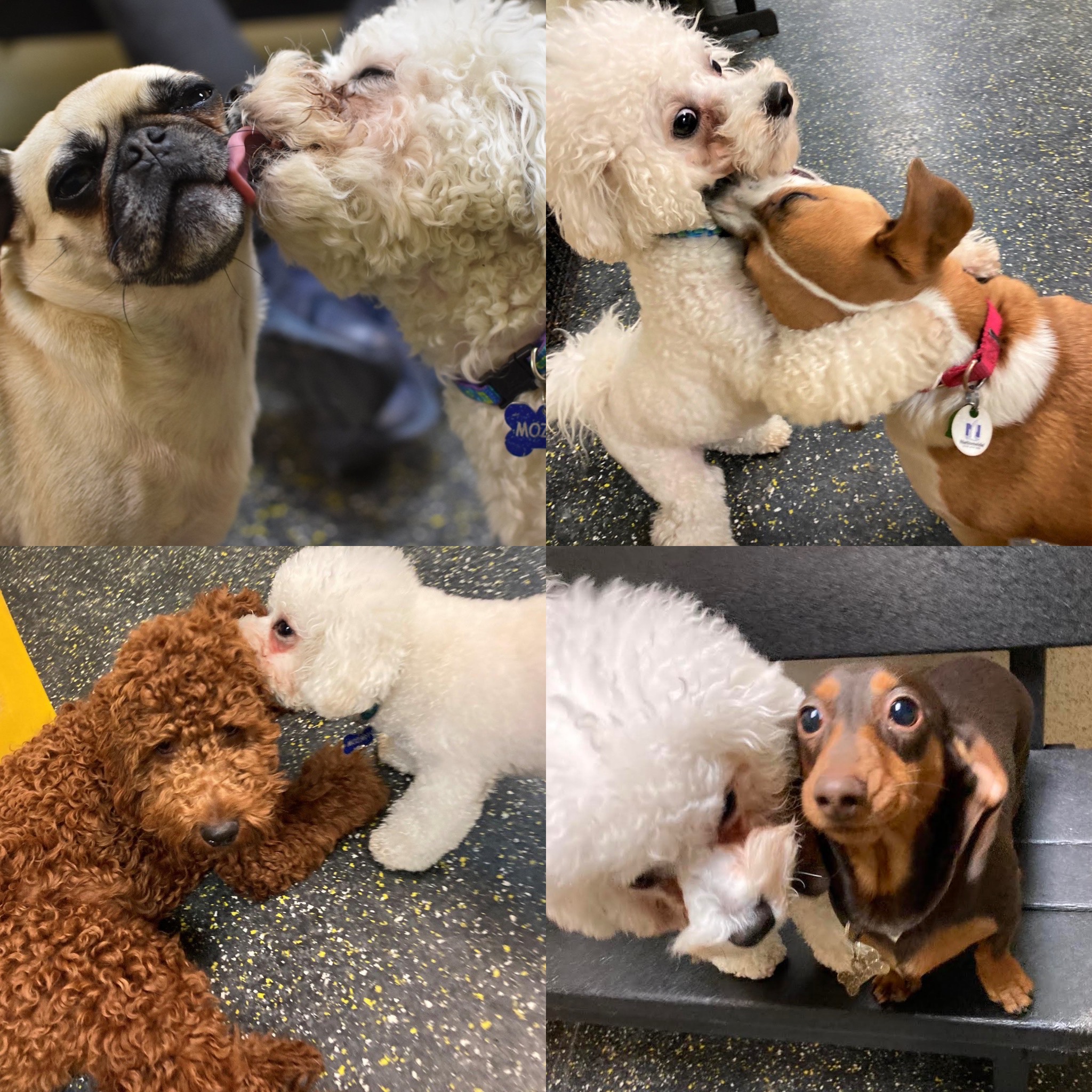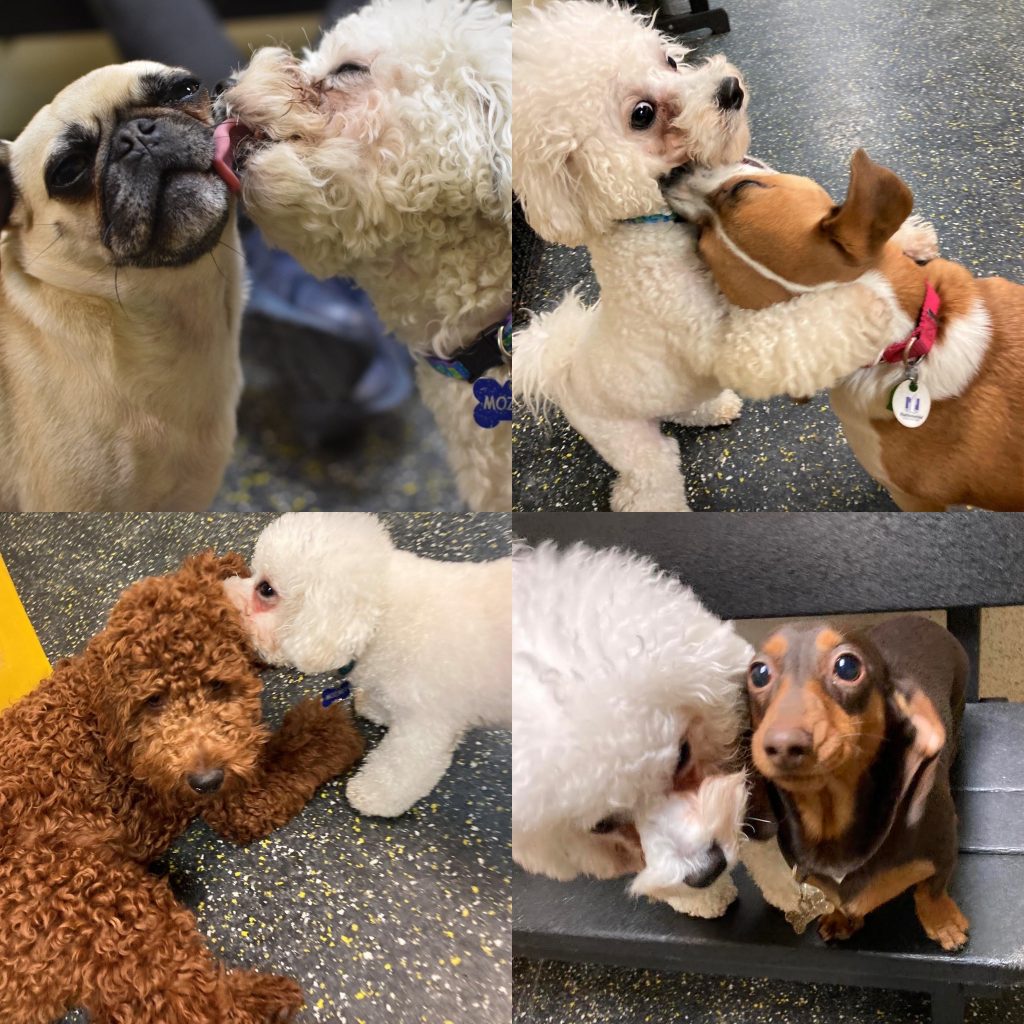 ***
Stella Rose:
What did you do in quarantine?
I took plenty of naps during quarantine and was a great support to my mom. Mom is a nurse, and I knew quarantine was a hard time for her. She is a hero! While mom was at work, I took tons of walkies with my  bestie Tammy (Tammy is a Camp Counselor! She came to walk me while Camp Canine was closed.) Also, we slept a lot. I tend to hog the bed, but mostly I'm a big cuddle monster so mom lets it slide.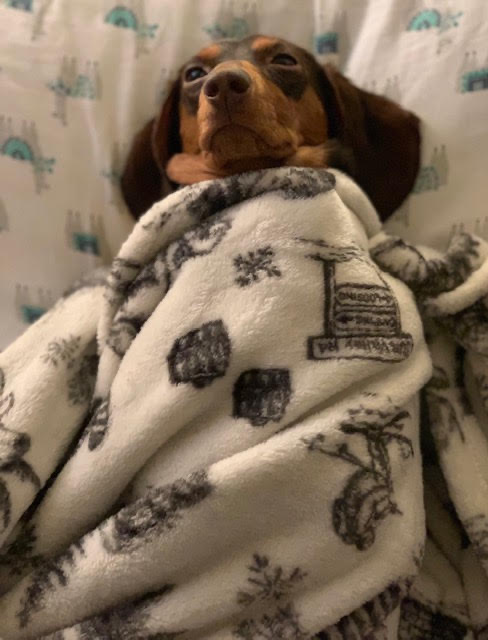 Why are you excited to be back at Camp?
I love being back at Camp and playing with my BFFs Mozart and Oliver. I'm also so happy to see all of my counselors! I especially like to bark at all of my Camp friends to announce my presence – that's an important part of my day!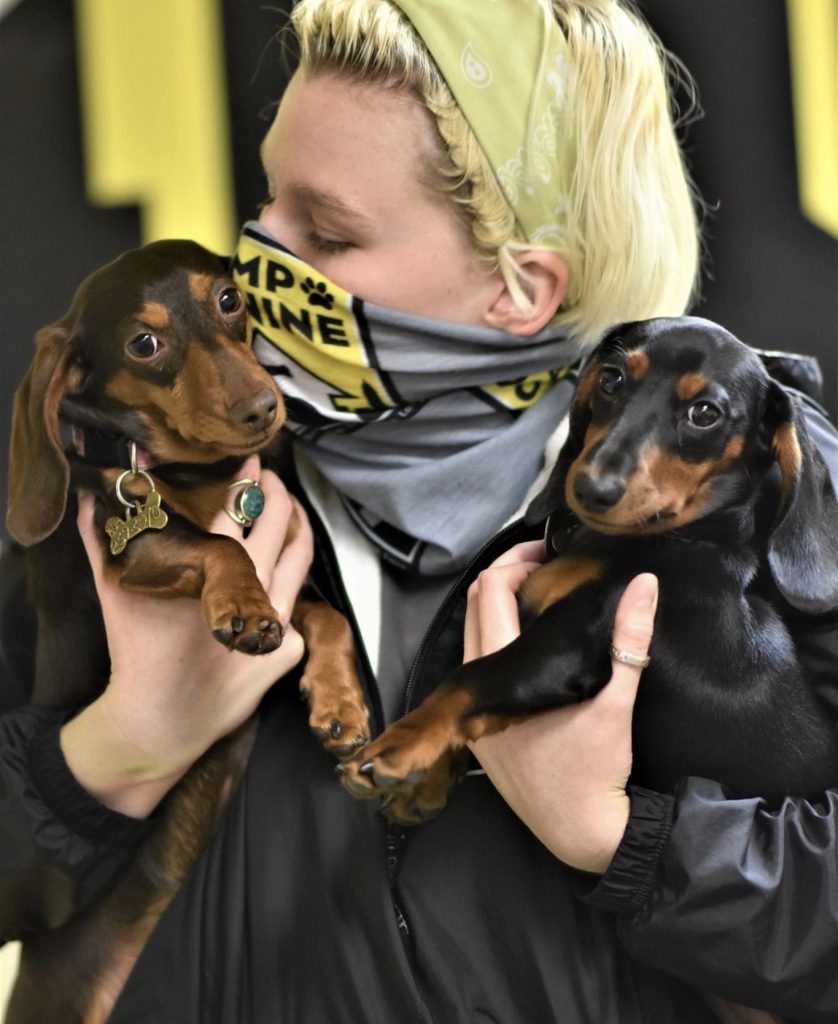 ***
Leroy:
What did you do in quarantine?
It turns out quarantining is my dream! I flew down South with my family in early March for vacation, and we ended up being away for almost three months! Not sure what everyone was so stressed about… I thought it was great! Endless amounts of family time and cuddles, plenty of people-food activity in the kitchen, lots of room and fresh air to run and play, and best of all, no one ever left me alone in the house.
I did have to work really hard though, taking care of my one-year-old human brother Bodhi – I think he has even more energy than I did when I was a puppy! It's hard for us to tell our toys apart, so we do our best share. He thinks I'm really funny, especially when we play tug of war. I usually let him win though, he's just a baby.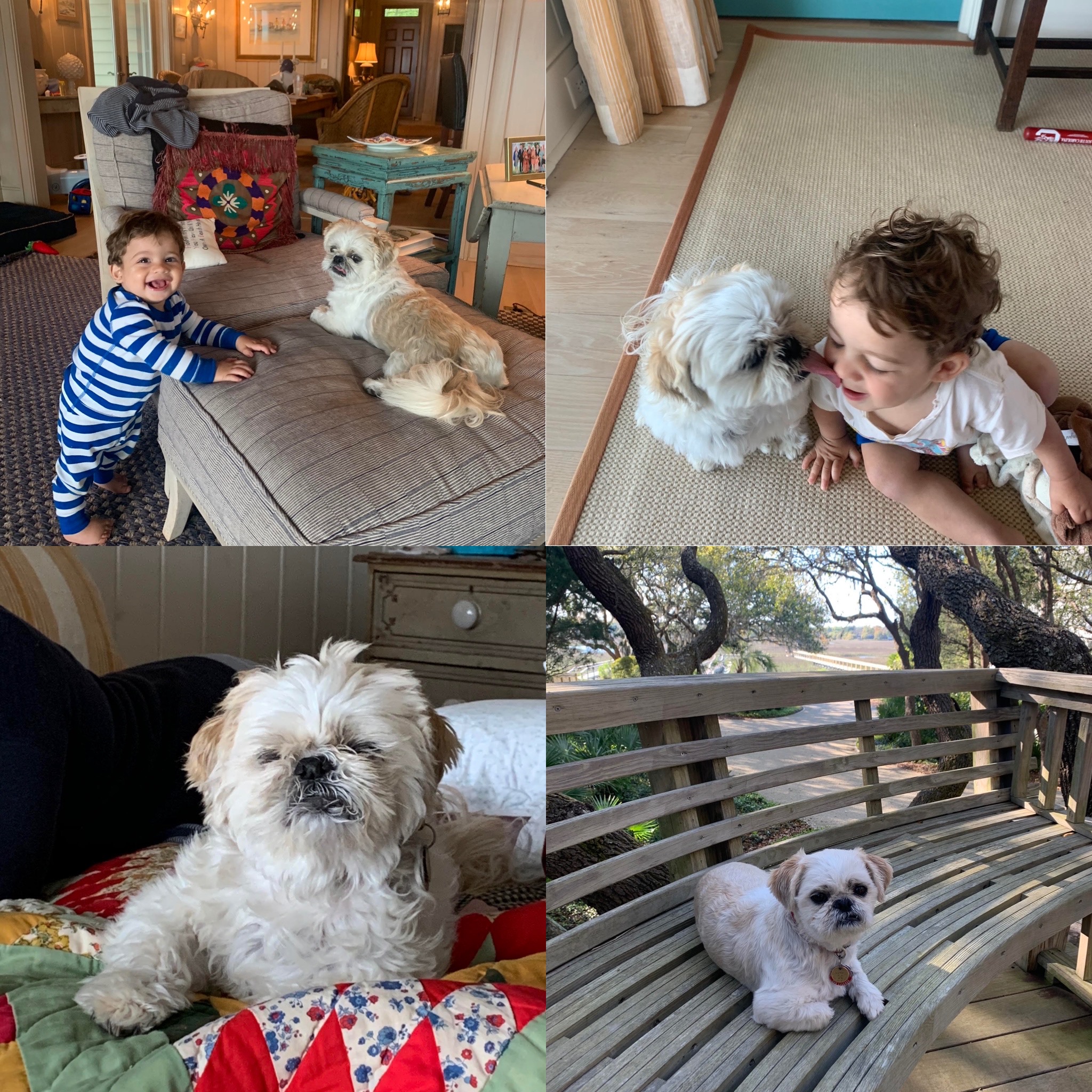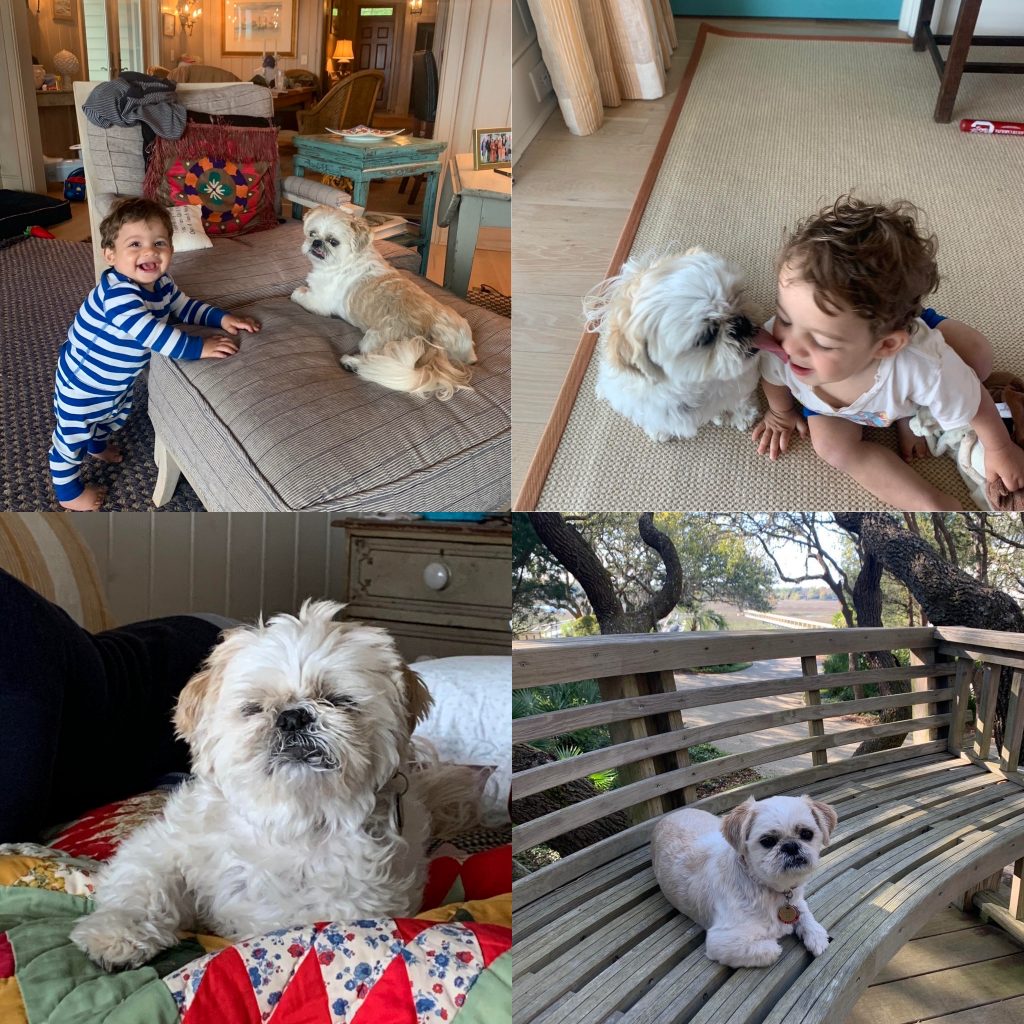 Why are you excited to be back at Camp?
I missed my Camp Canine friends so much! There were lots of dogs to meet on the beach where we were, but they didn't like to wrestle and snuggle as much as we do at Camp. And of course nothing can replace my counselors. I could barely believe it when my dad took me back for the first time when we returned, I was so excited I had to do a double take. I am getting lots of fun days now that we are back, and am sleeping like a rock from all the activity! Not to mention my long-overdue groom from Kathy – I can finally see again!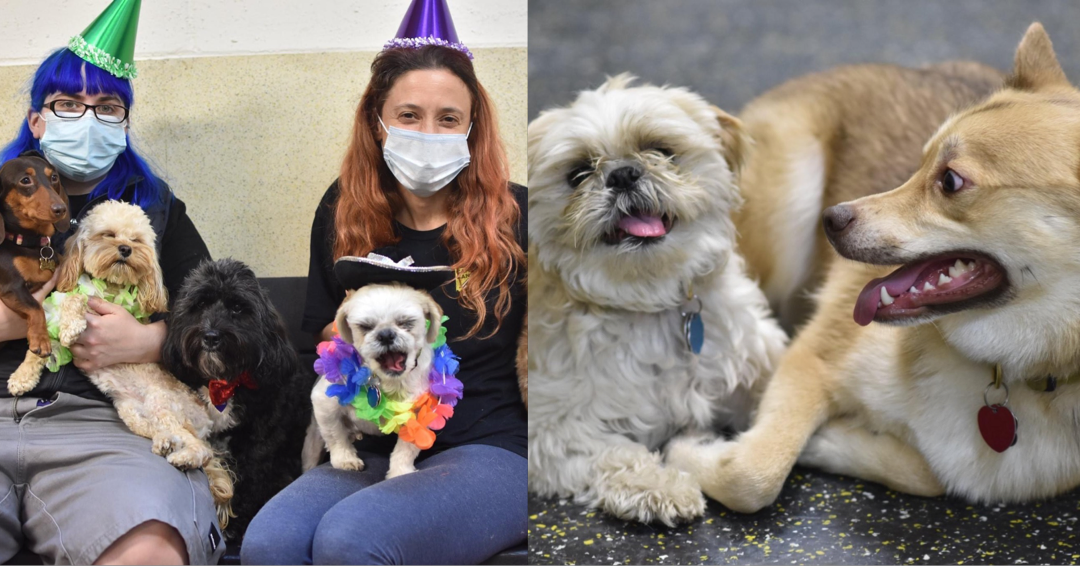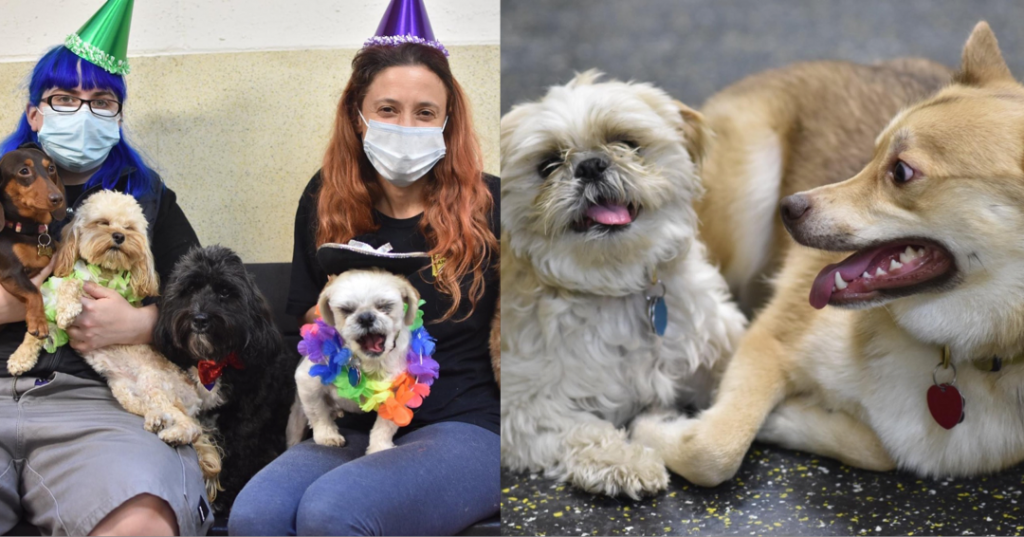 ***