As you may know, Camp Canine partners with Animal Lighthouse Rescue, an incredible organization with a mission to rescue, rehabilitate and rehome the stray dogs of Puerto Rico (called "satos"). We are proud to say that we provide many of their dogs with a temporary place to stay where they can be loved and spoiled while Animal Lighthouse searches for their "furever homes." Every now and then, we like to feature ALR on our blog and in our social media, to continue to raise awareness, and to highlight the most recent exciting news!
Here's what's happening in the world of Animal Lighthouse Rescue:
Strut Your Mutt
Every year, Best Friends Animal Society hosts Strut Your Mutt, an annual fundraiser with a marathon of dog-friendly activities. Supporters can join on Animal Lighthouse Rescue's team and bring their dogs to strut for satos! At the end of the strut, there is a fair with dog-friendly vendors and food, and plenty of time to socialize with both the adopted and adoptable dogs from rescues around the city! This year, ALR's supporters raised an incredible $18,000 from the event.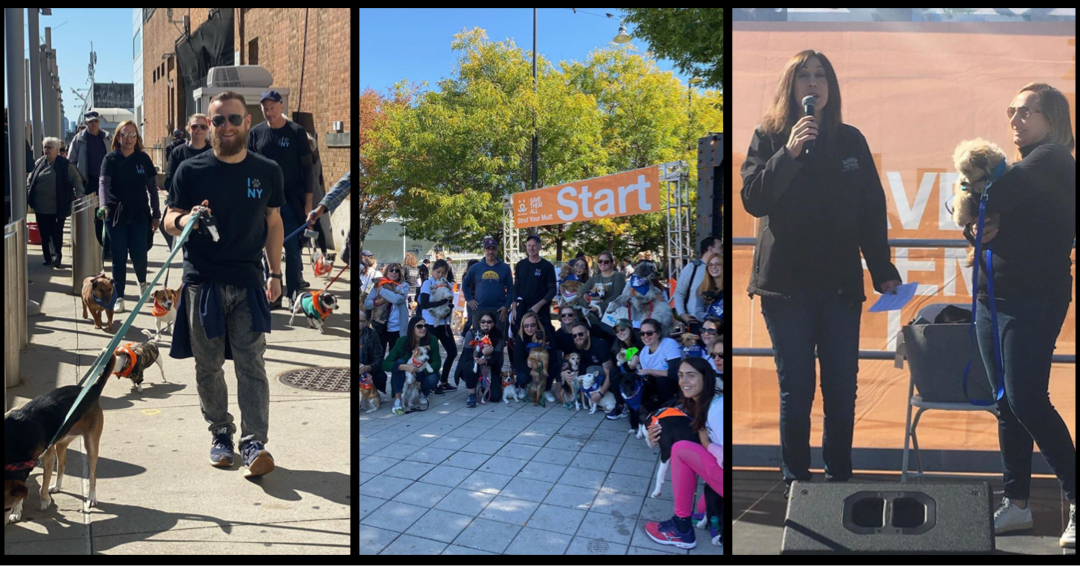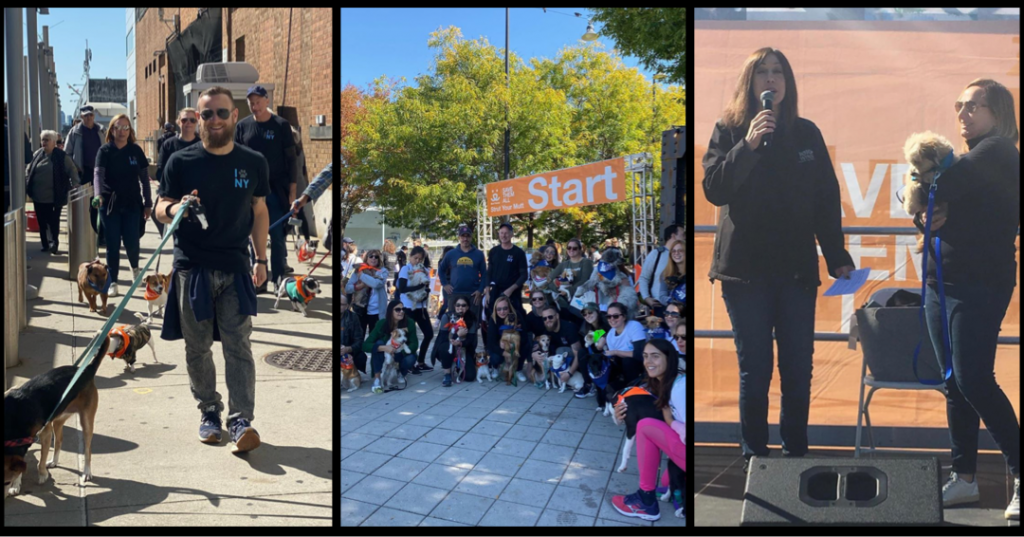 Yappy Hour
The Arthouse Hotel hosted a fundraiser at their dog-friendly bar. For a $20 cover (that goes toward saving sato lives), you could bring your pup to the swanky hotel and sip cocktails with other ALR supporters, two-legged and four-legged alike! Look for another Yappy Hour over the winter.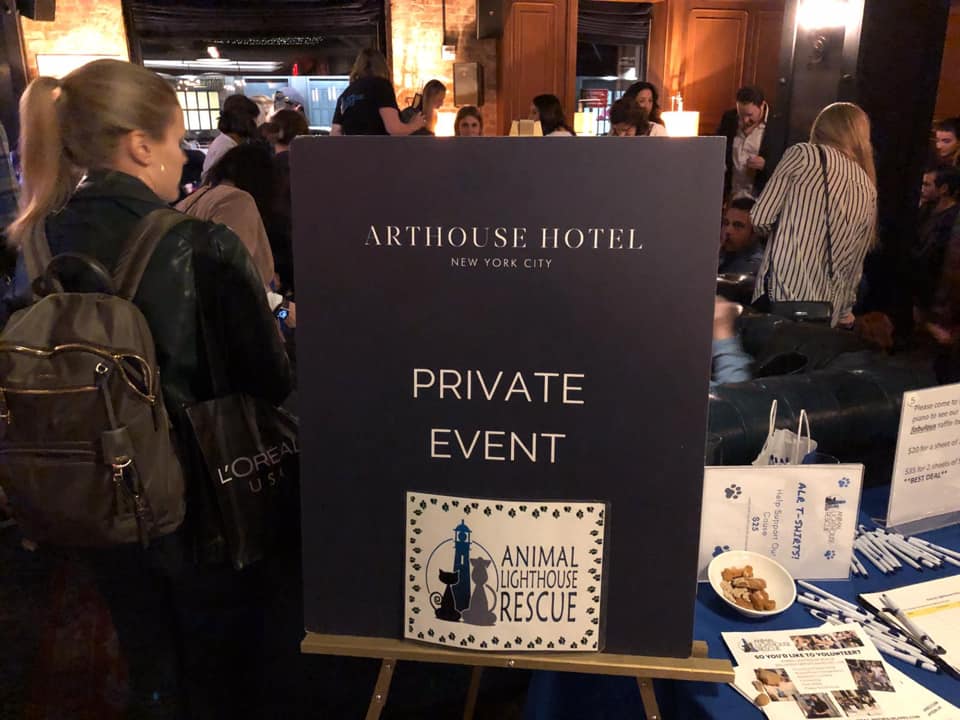 Over 100 Dogs Adopted This Year
Snickers, now known as Ollie, was ALR's 100th dog adopted this year! Here he's seen in a picture with his doggy sister, Daisy – we're told that they are two peas in a pod. October was one of the busiest months in ALR history: they found homes for 20 dogs!
Broadway Treats: A Canine Rescue Production
A stunning night, Broadway Treats was a hit! ALR filled a room at The Seville in midtown, and all attendees were treated to incredible performances by a dozen Broadway performers, including Austin Scott who plays Alexander Hamilton in Hamilton! Thanks to the time and talent donated to ALR by these performers, they raised over $20,000. Check out the pics; it was an awesome night. Hope to see you there next year!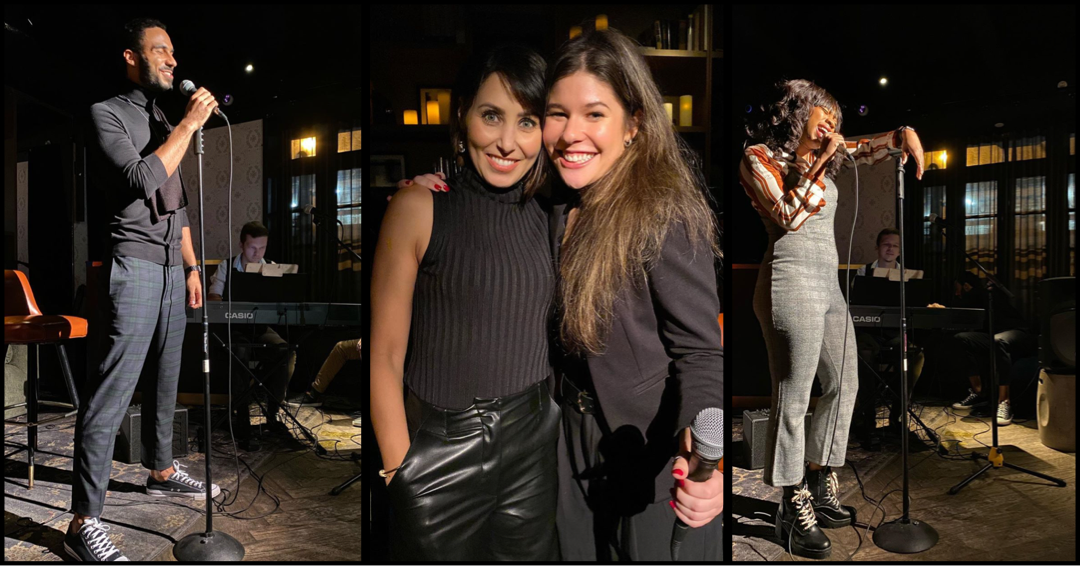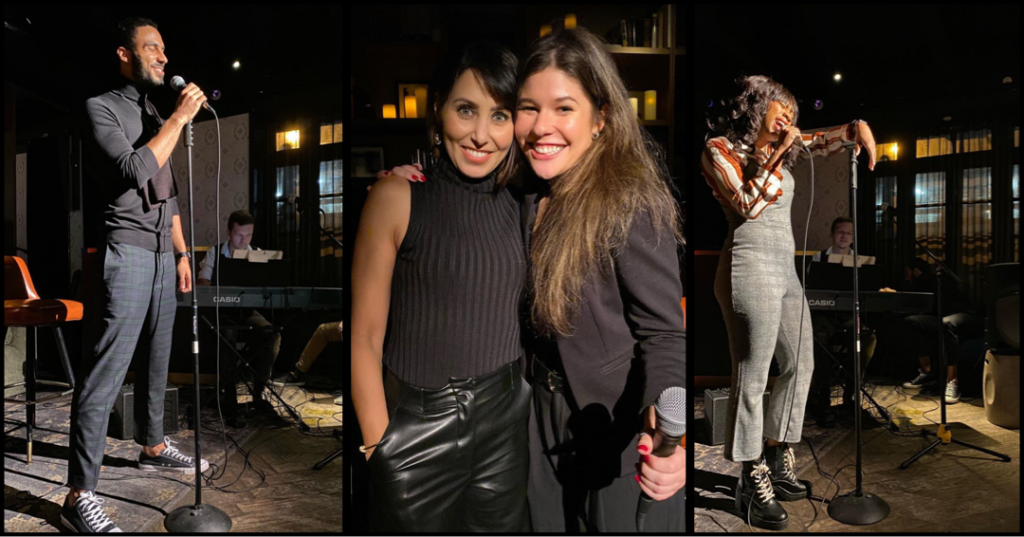 Adoptable Dogs Walk Down the Aisle
Two adoptable dogs walked down the aisle at the wedding of long time Camp Canine clients, Jessica and Charles (pawrents of Lorenzo and the late- and very loved- Pearl). ALR volunteer, Jenny Santi, documented the day and interviewed the bride. It was a magical day full of love, and a selfless way for the bride and groom to promote Animal Lighthouse Rescue's adoptable dogs. On top of that, in lieu of party favors, they made a donation to Animal Lighthouse! Take a look at the interview:
Fairytales Do Come True – for Brides and Dogs
Written by Jenny Santi
The subject line of the email from Animal Lighthouse Rescue's dynamo volunteer coordinator Lori Squire immediately caught my attention: "Need 2 volunteers who love weddings!" (Confession – I don't!). But when the opportunity to attend the wedding of Jessica Viola and Charles Rapuano in Brooklyn came up, I dropped everything on my calendar to make it there not just on time, but an hour and a half early.
That was because I (and fellow volunteer Lisa Weiss) had to look after two of the most important wedding guests who came all the way from Puerto Rico: the amazing Mr. Cuddles, a cuddly little Chihuahua who lost his sight but not his spirit; and Snickers, a sprightly little Lab-mix who loves getting attention. Which is just what both of them got tons of that evening when the lovely bride Jess's nephews and ringbearers Patrick and Michael walked them down the aisle, to the delight of their wedding guests.
How exactly did we end up there? I spoke to the bride Jessica, and here's what she told me:
How did you come up with the idea of having rescue dogs walk down the aisle at your wedding? 
Jess: It was a way to honor our own rescue pups that couldn't be with us on our wedding day. We lost Pearl to cancer about a month after Charles proposed (by tying the ring to her collar) and our other furchild Lorenzo has too much anxiety to be amongst a large crowd of people. ALR dogs were the perfect fit not only because of our relationship with Tania (before we moved to Brooklyn, Pearl was a fixture at Camp Canine, which Tania owns) but also because we took one of our first vacations together to Puerto Rico and it will always be a special place for us.
How did your guests react to the dogs being at the wedding?
Jess: They enjoyed mingling with the dogs during cocktail hour, and there was interest from several guests in adopting from ALR. I also heard from a number of people that it made the ceremony feel very "us," and that was the best compliment of all.
What message were you hoping to communicate when you decided you wanted this at your wedding? 
Jess: The importance of rescue and how much these dogs deserve to find loving homes.
Update: Thanks to ALR, Jessica, and all the crazy dog ladies and gentlemen out there who do their part in promoting adoption, both Mr. Cuddles and Snickers (now known as Willie and Ollie) did find loving homes within a few days of the wedding. And so to Jessica and Charles, and Willie and Ollie – may you all live happily ever after!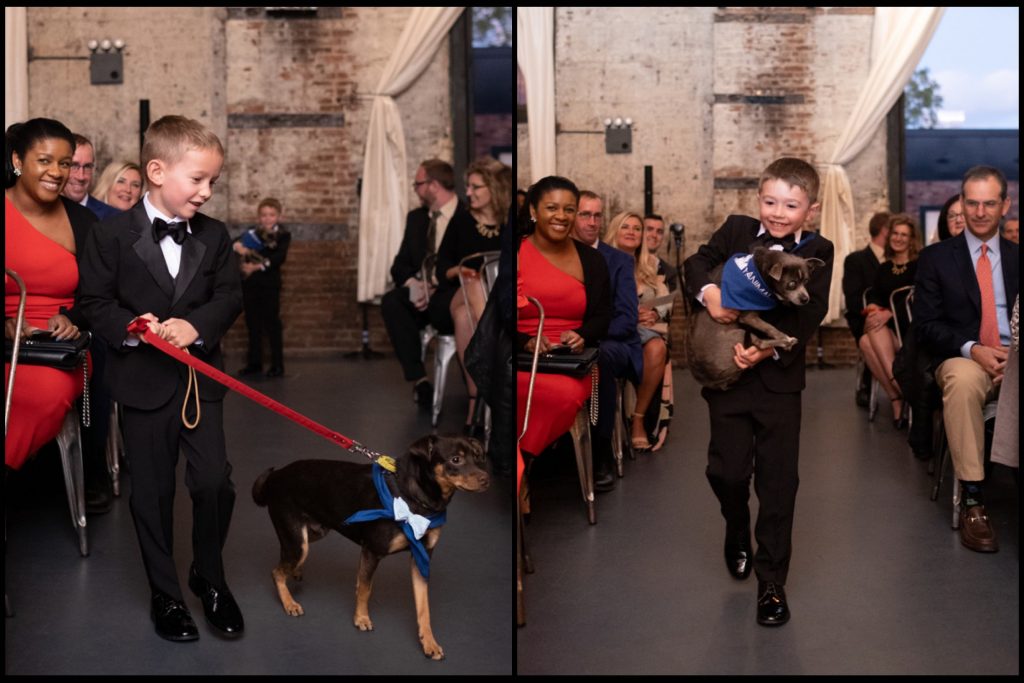 Overall, ALR has had a lot of exciting events and adoptions in the last few months. We're proud of our partnership with them and want to continue to support them through the holiday season. If you're interested in donating to ALR or volunteering with them, visit their website!