When the clock struck midnight on Jan 1st, 2020 no one around this world had any idea what was in store. 2020 has been full of hurdles, hardships and hurting; but in between the tragedy, our Camp family was a safe and bright spot. Our staff, our clients and our campers are the reasons Camp Canine has made it through 2020, and will continue to make it through until the end of this historic moment. Having said that, let's take a look at the 2020 highlights that have brought us and our community joy:
We said hello to 2020 as we always do: with an epic pawty!

Our campers went on chaperoned dates for Valentine's Day – pawrents could sign their pup up for a hot date with their furry sweetheart, and our counselors would take both dogs on a walk through Central Park. Rose included. Pictured are sweethearts Norma Jean & Homer, and Harvey & Lucy.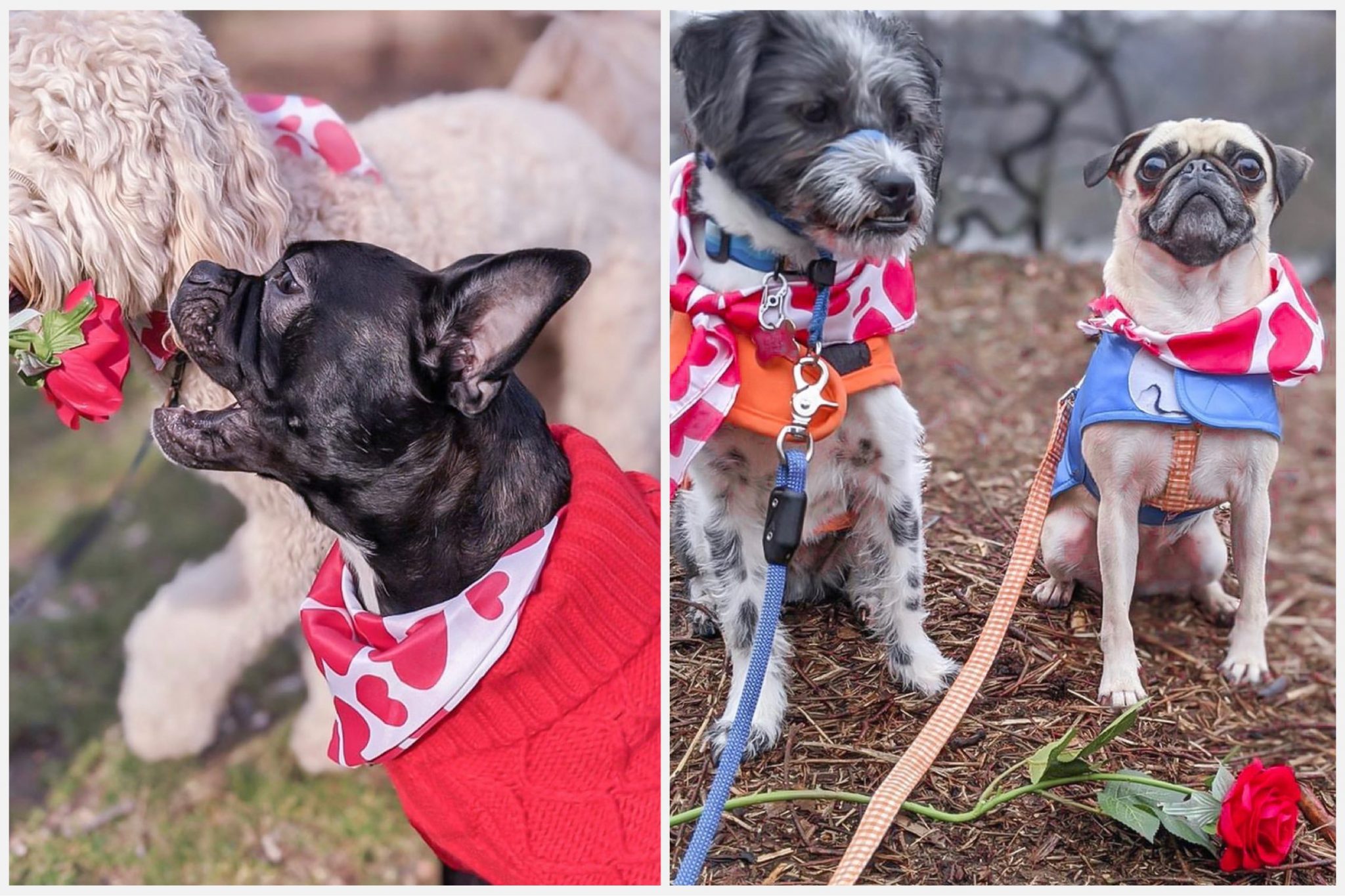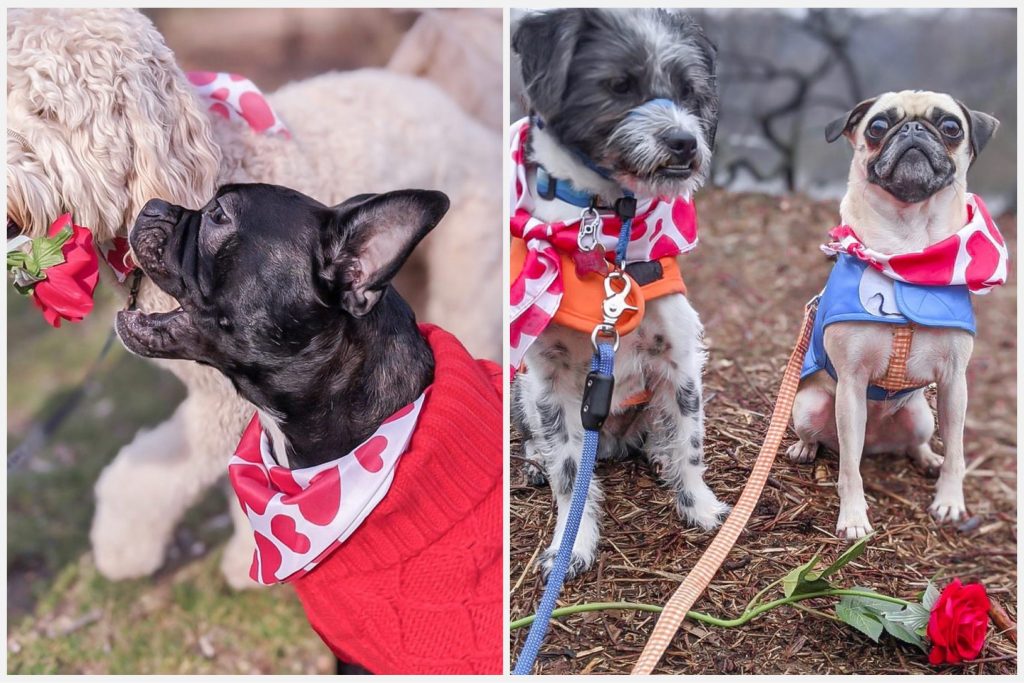 We had a Spring Break Pawty! Complete with bubbles, a pool and doggy beer – it was epic.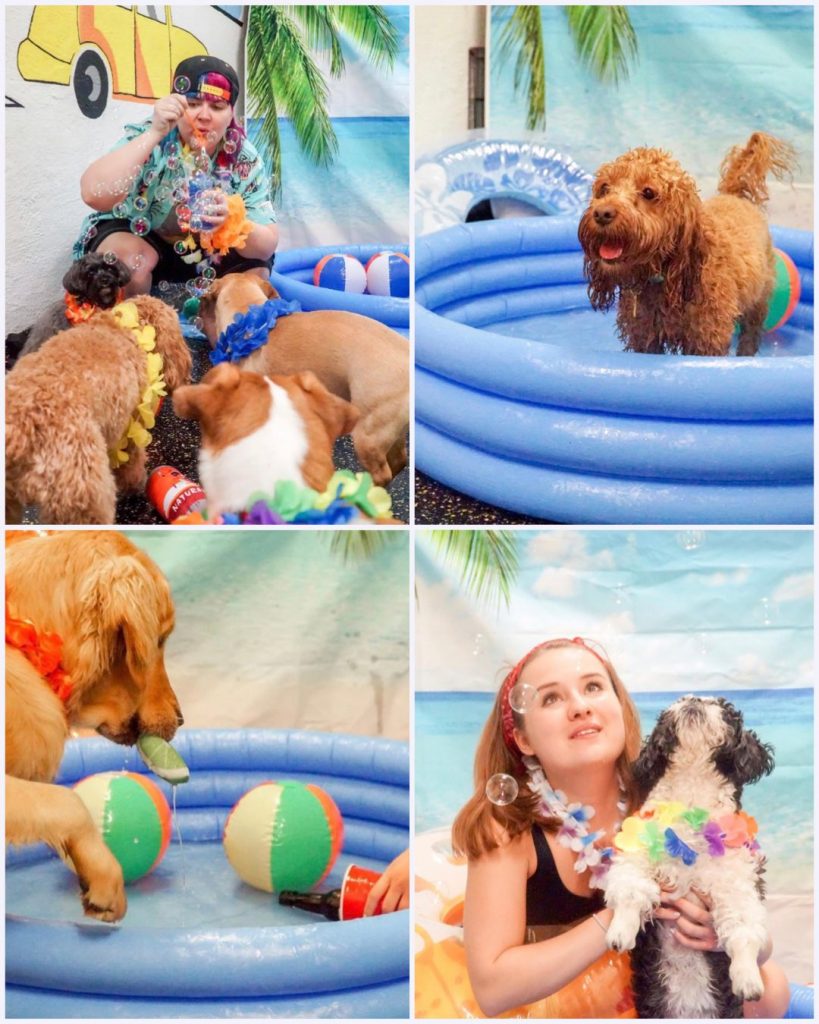 Around the same time we brought in festive Spring Break-themed toys for our kitty campers. Including a flamingo bed and a palm tree scratching post.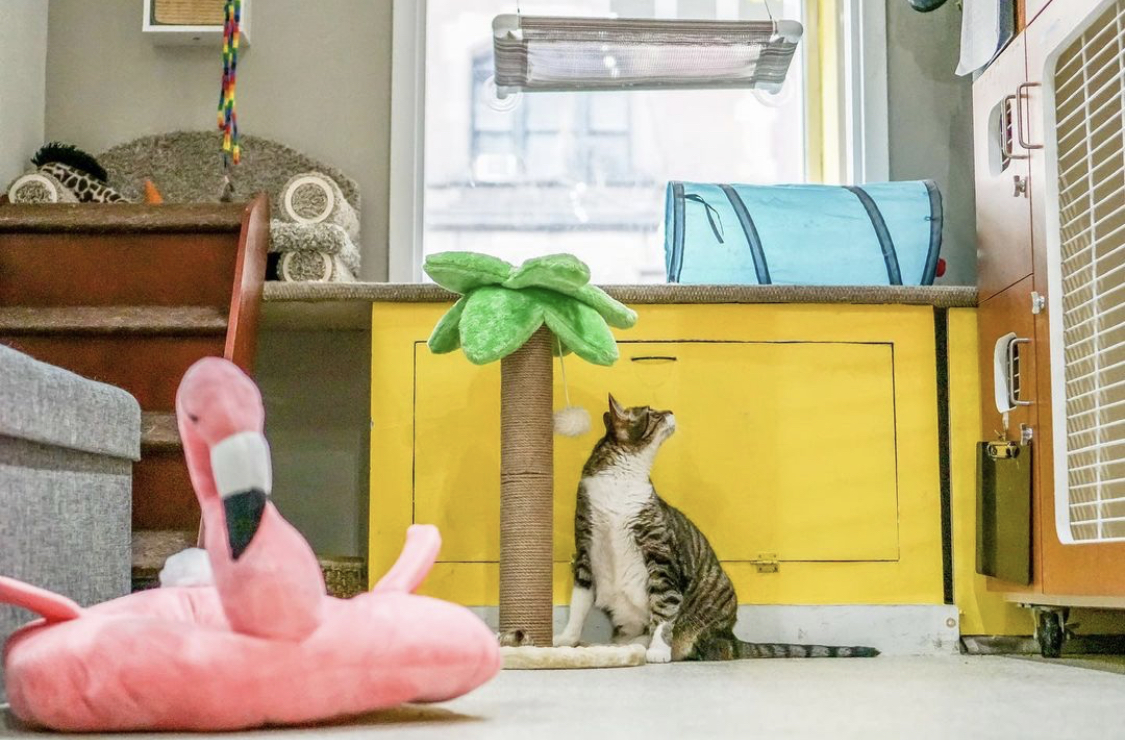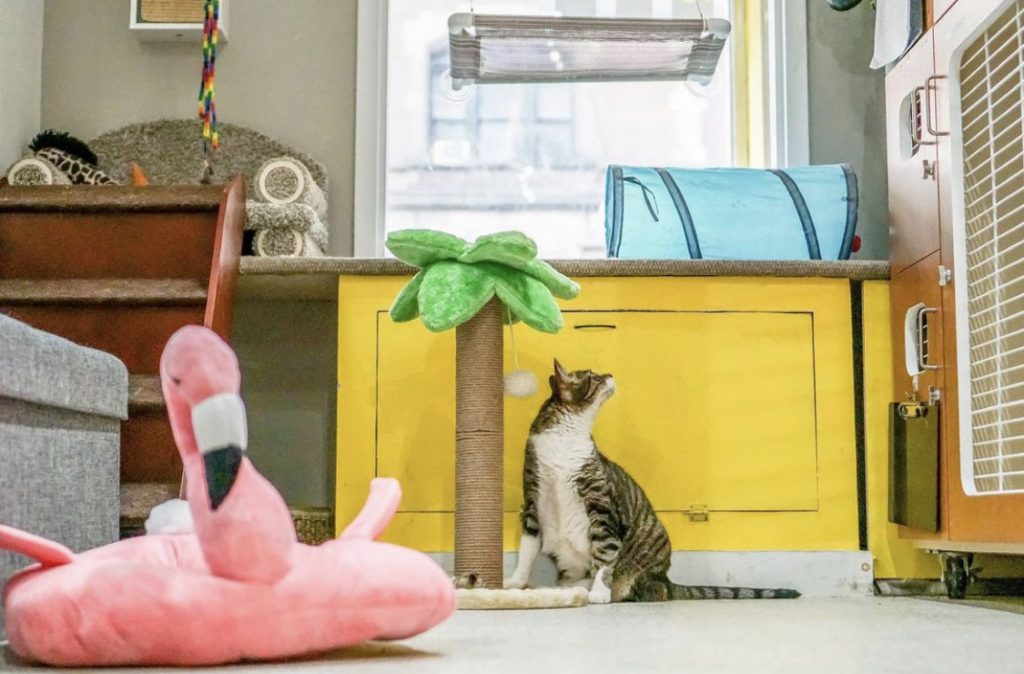 When Covid struck, our city went into shock and most of our clients began to work from home. We took it upon ourselves to spread some doggy cheer by hosting the first-ever digital Camp Canine Talent Show. We featured Oliver's high jumps, Layla's frisbee catching, Milo's dancing and much more! See the submissions on our Instagram.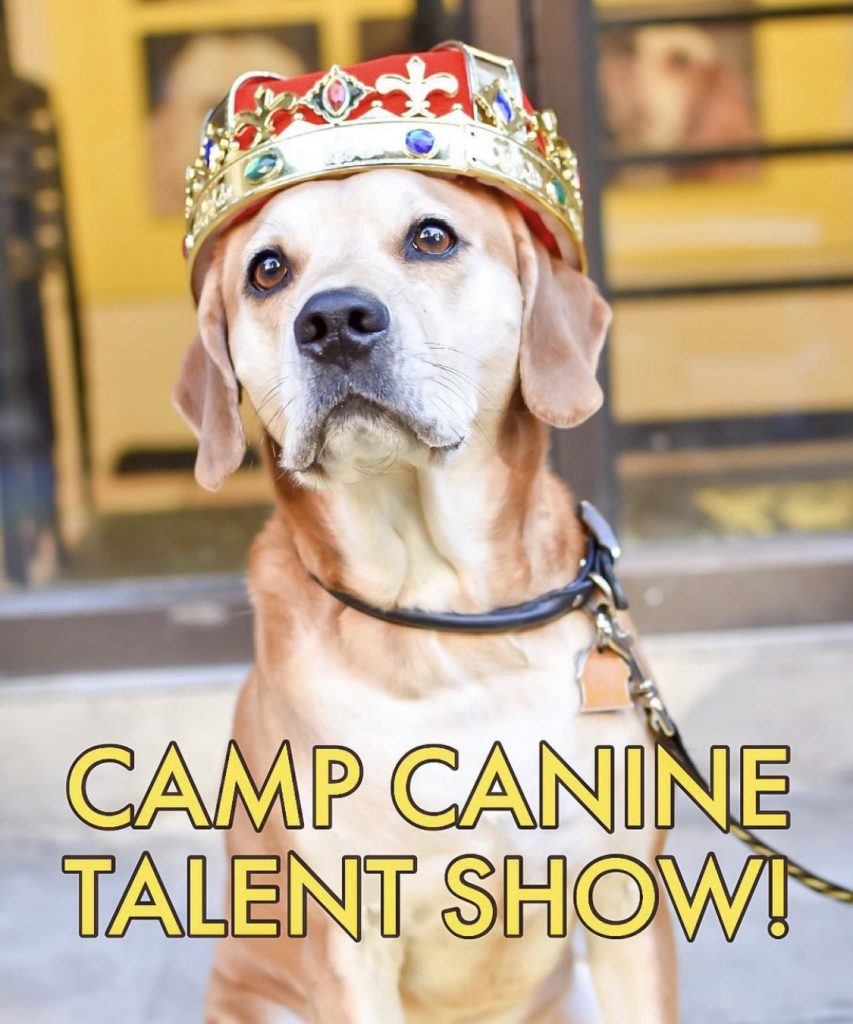 On April 10th, we had to close our doors. This was an unprecedented time and it broke our hearts to do so. But we knew it was the best decision for our staff and our city. We were overwhelmed by the support we received from you – our incredible clients – during this time.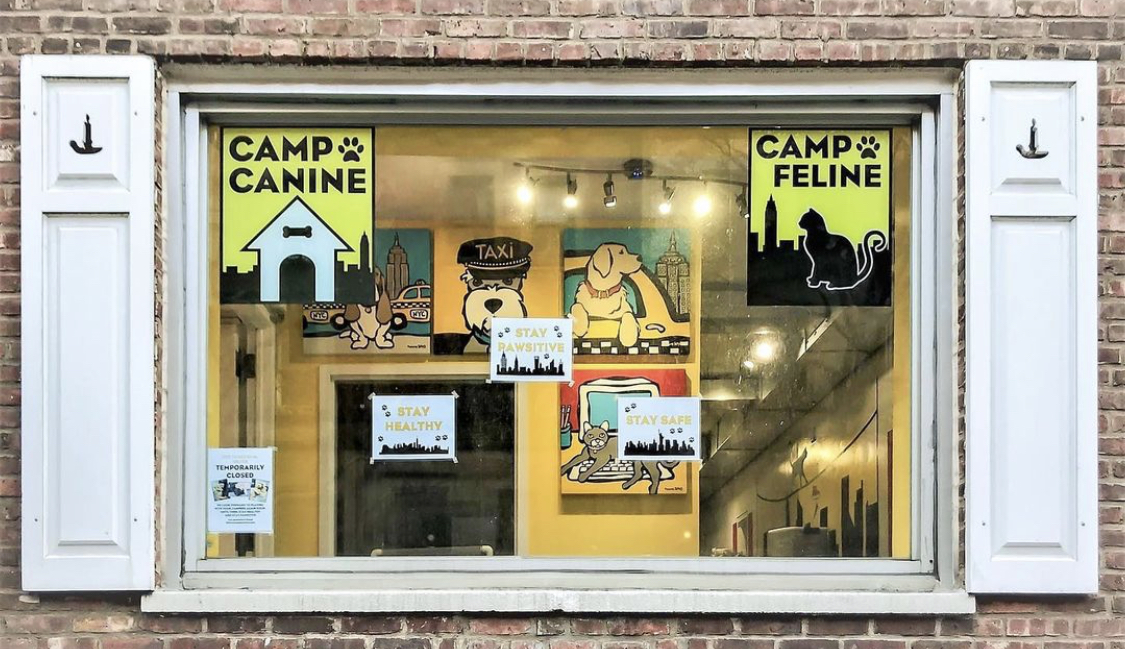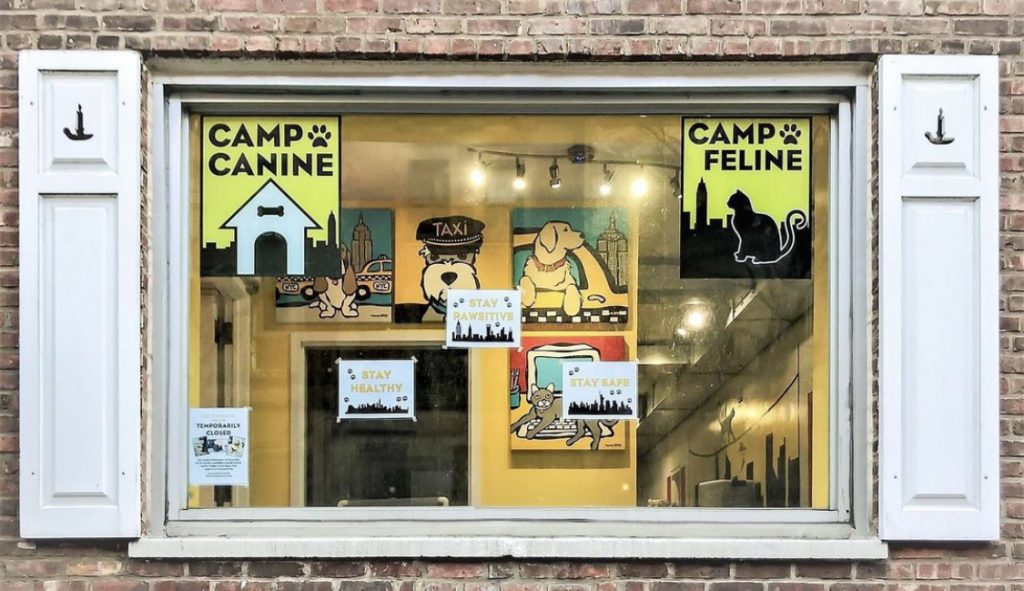 We opened up again on May 18th; it was then that we started establishing our 'new normal.' To protect our staff, we required 'Valet Barking,' we ordered Camp-branded masks and hand sanitizer, and so much more. Our opening was slow, but as the weeks went on, more and more of our campers began to return.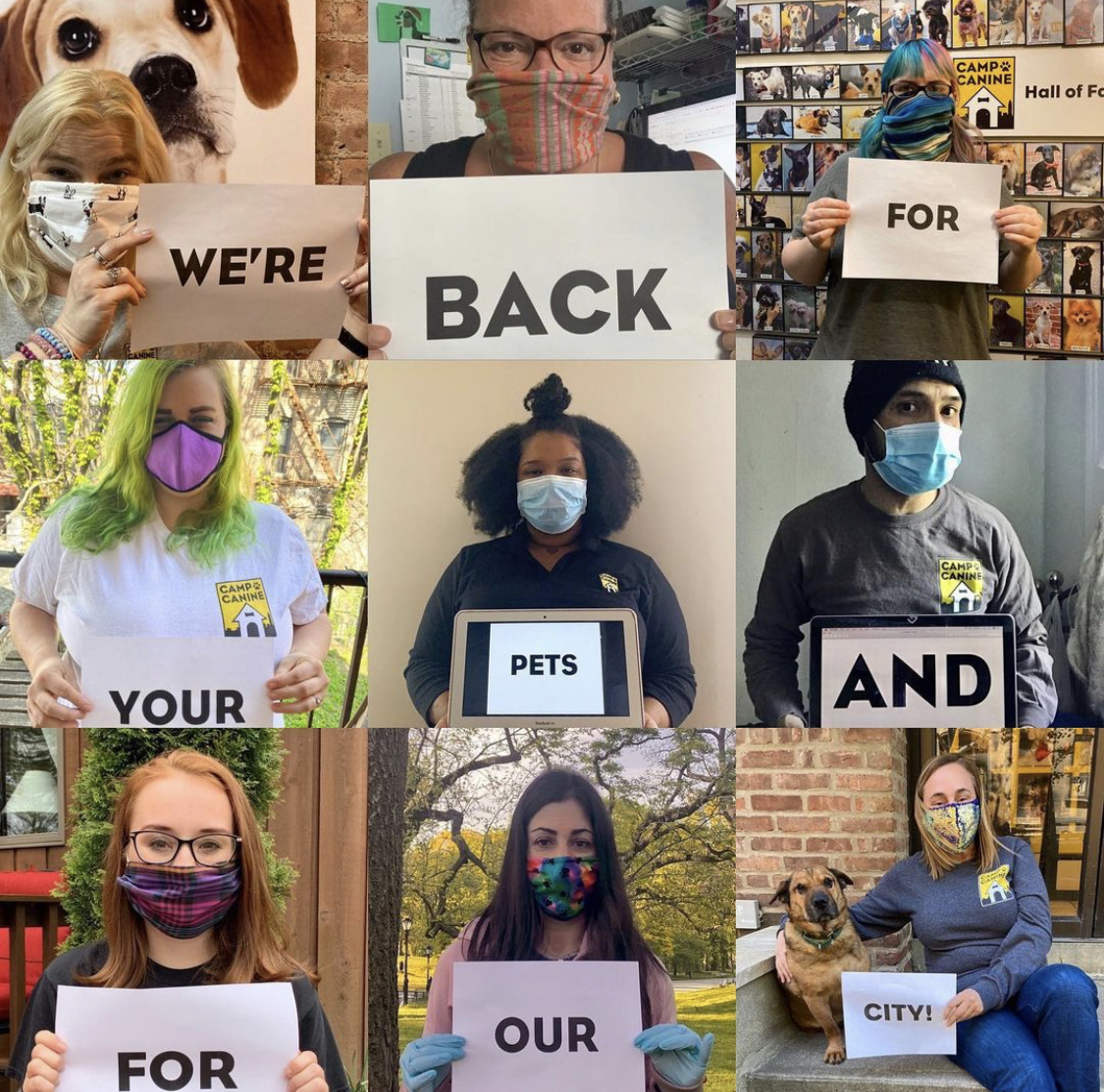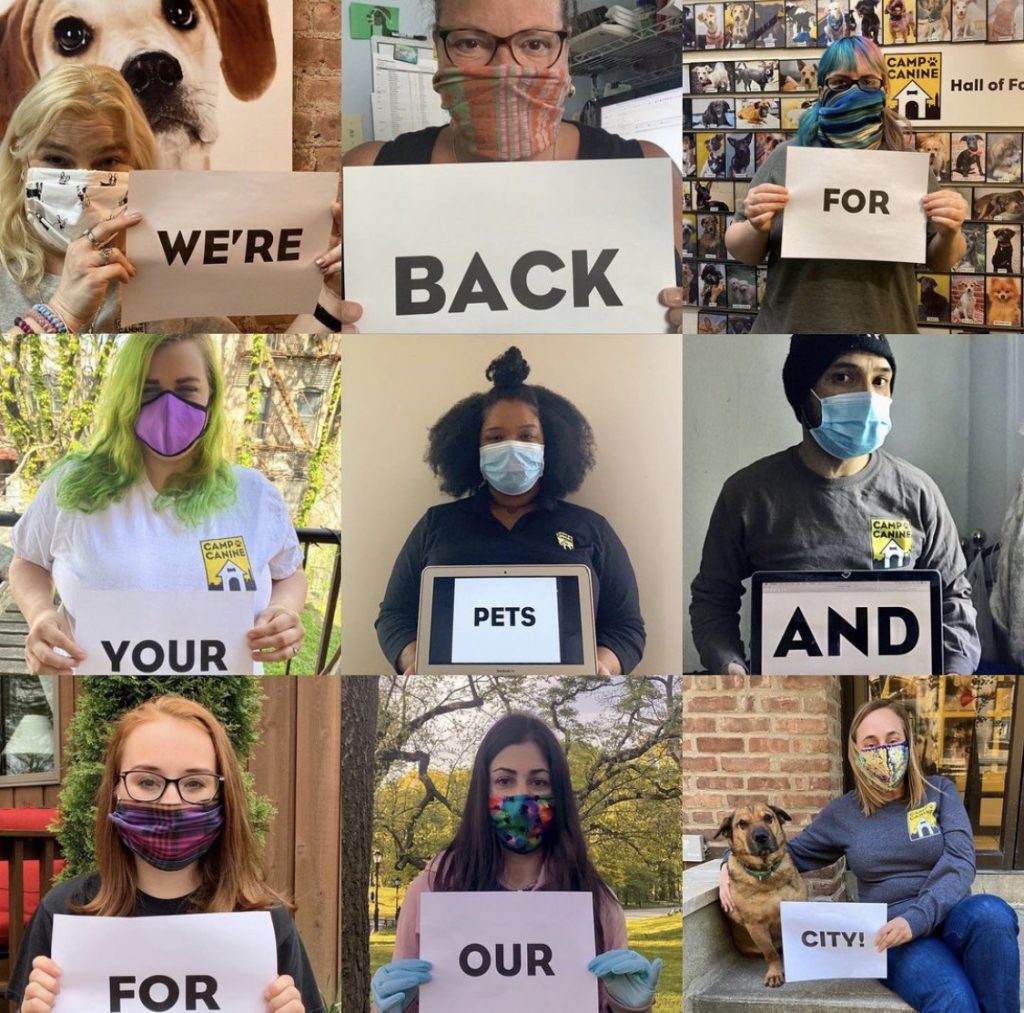 Summer was all about soaking up the sun and appreciating the time we got to spend with our campers. We offered our Summer Bark-B-Q activity; aka a 30 minute walk through Central Park and a complimentary hot dog snack, smothered in dog-friendly BBQ sauce. As you can see here, Mozart was thrilled to receive his authentic NYC treat!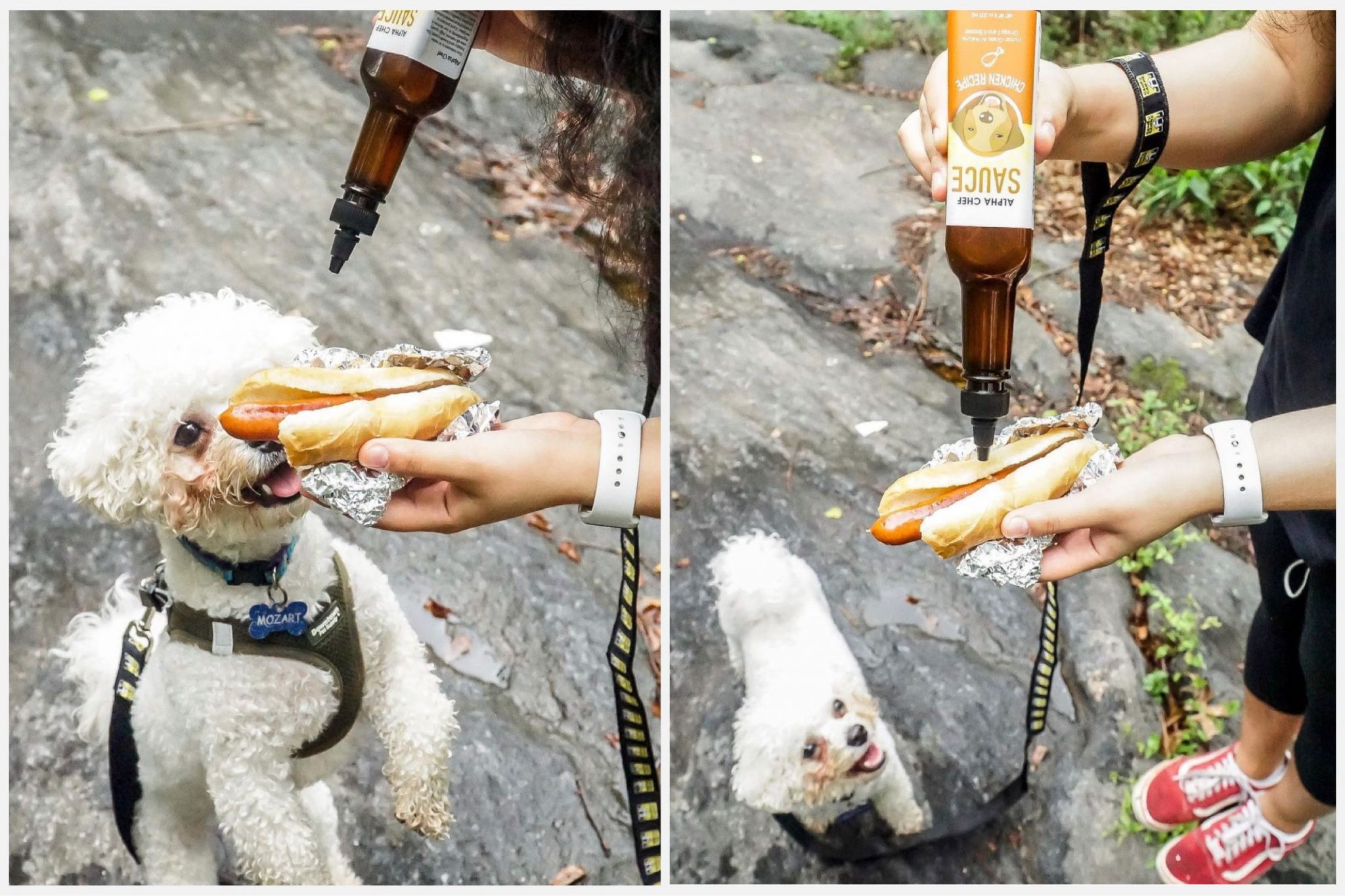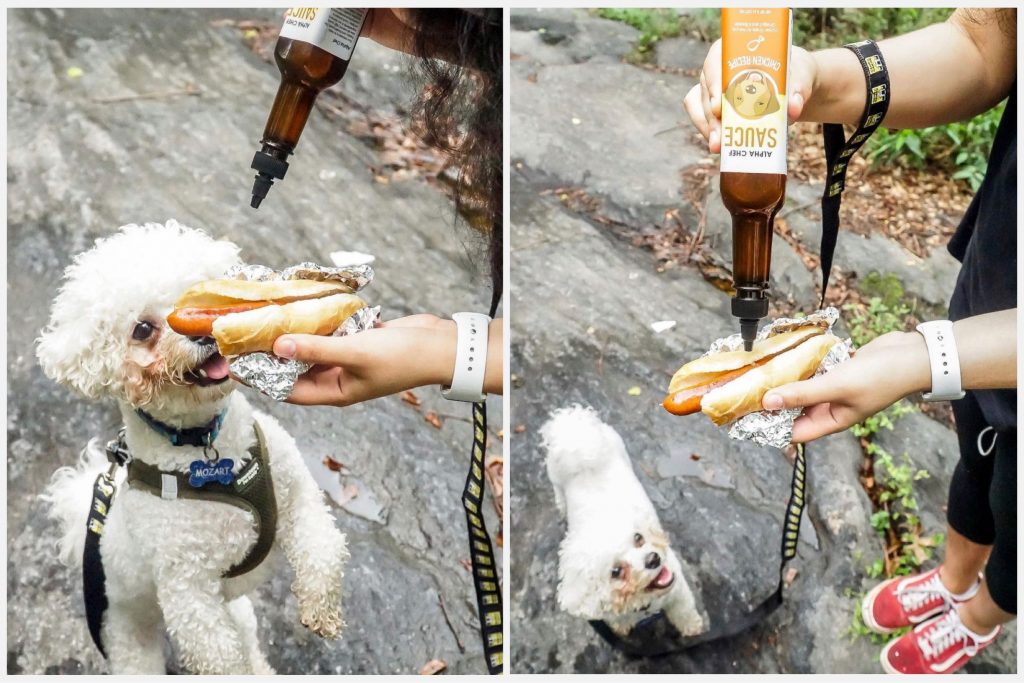 The summer ended and we threw a Back to School Pawty which ended up making some pretty adorable photo keepsakes for our campers' pawrents.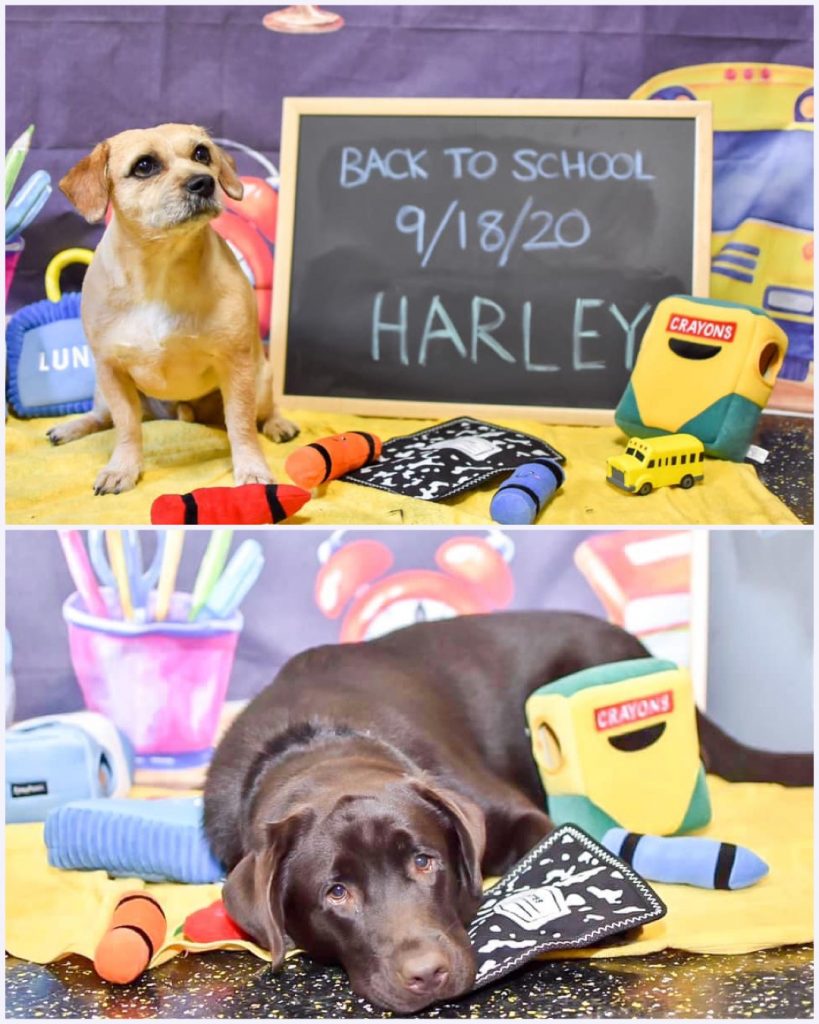 Then, it came time to nominate our next Brand Ambassador! Many incredible campers entered our competition, and it was Shea who won. Here she is seen posing with the Brand Ambassadors who have gone before her, Harley and Oliver.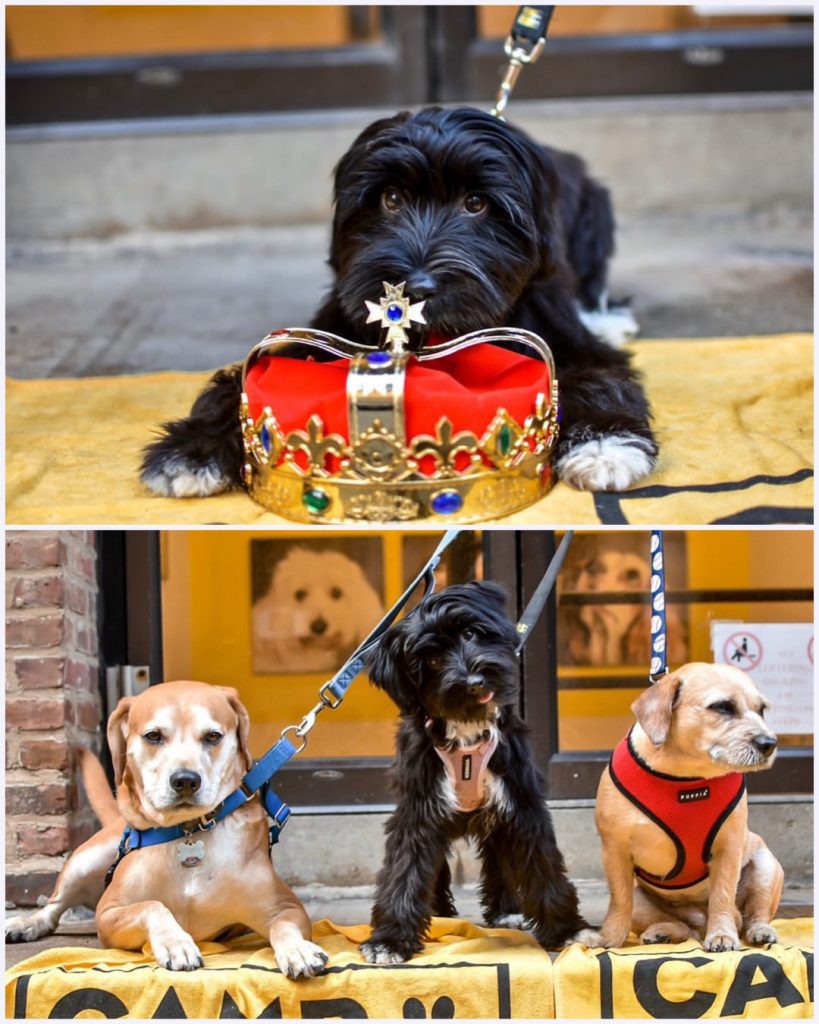 Happy Howloween! Usually at this time of year we throw a Howloween Pawty for our campers and their pawrents; because of Covid, we had to find a way to create a socially-distanced event instead. That's when we decided to set up a Howloween Photo Booth and ask our clients to reserve a specific time for their very own photo session. Our pups and their pawrents sported some awesome costumes. The winner of our Annual Howloween Costume Contest was Charley the prisoner, and her prison guard pawrents!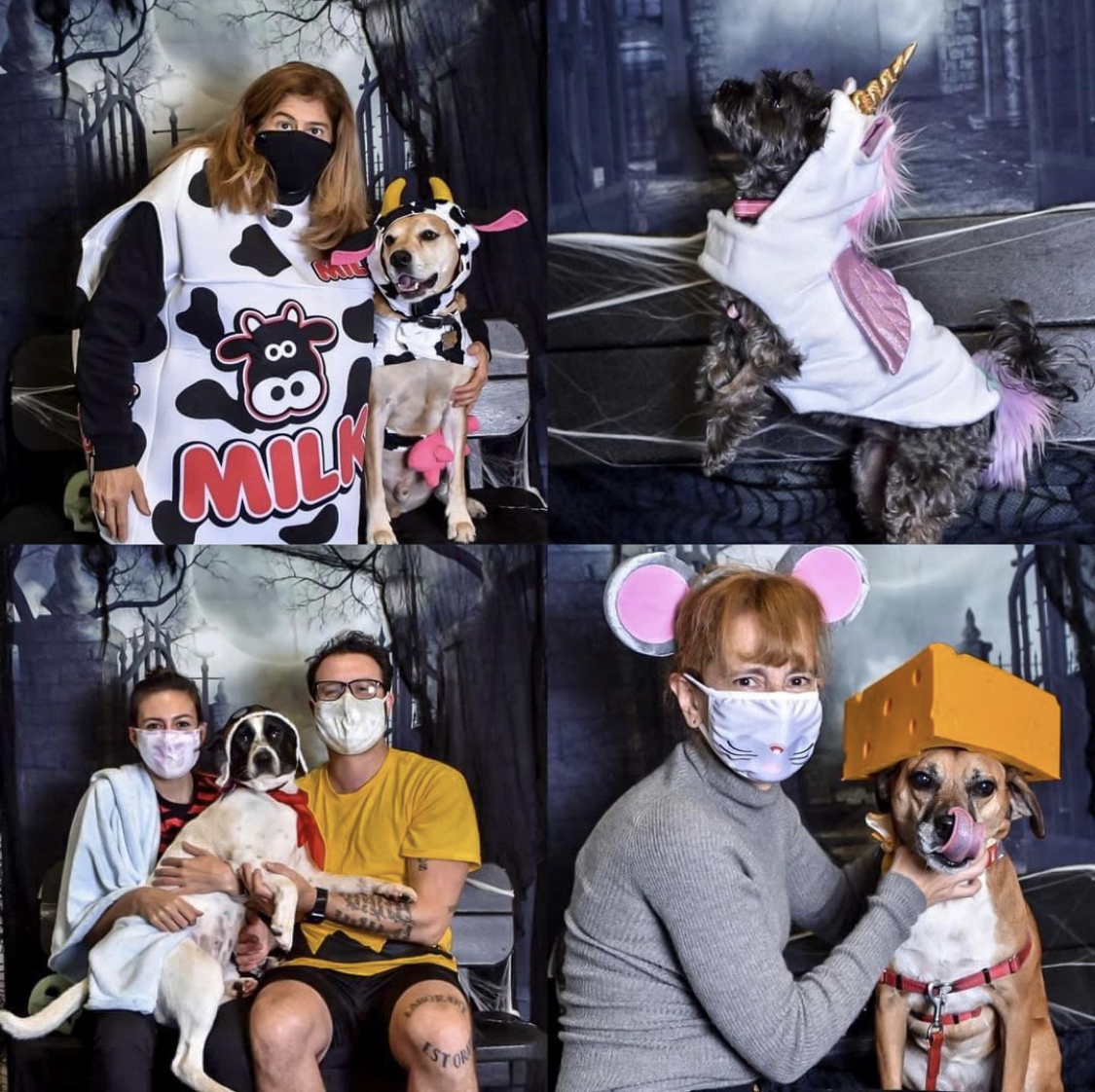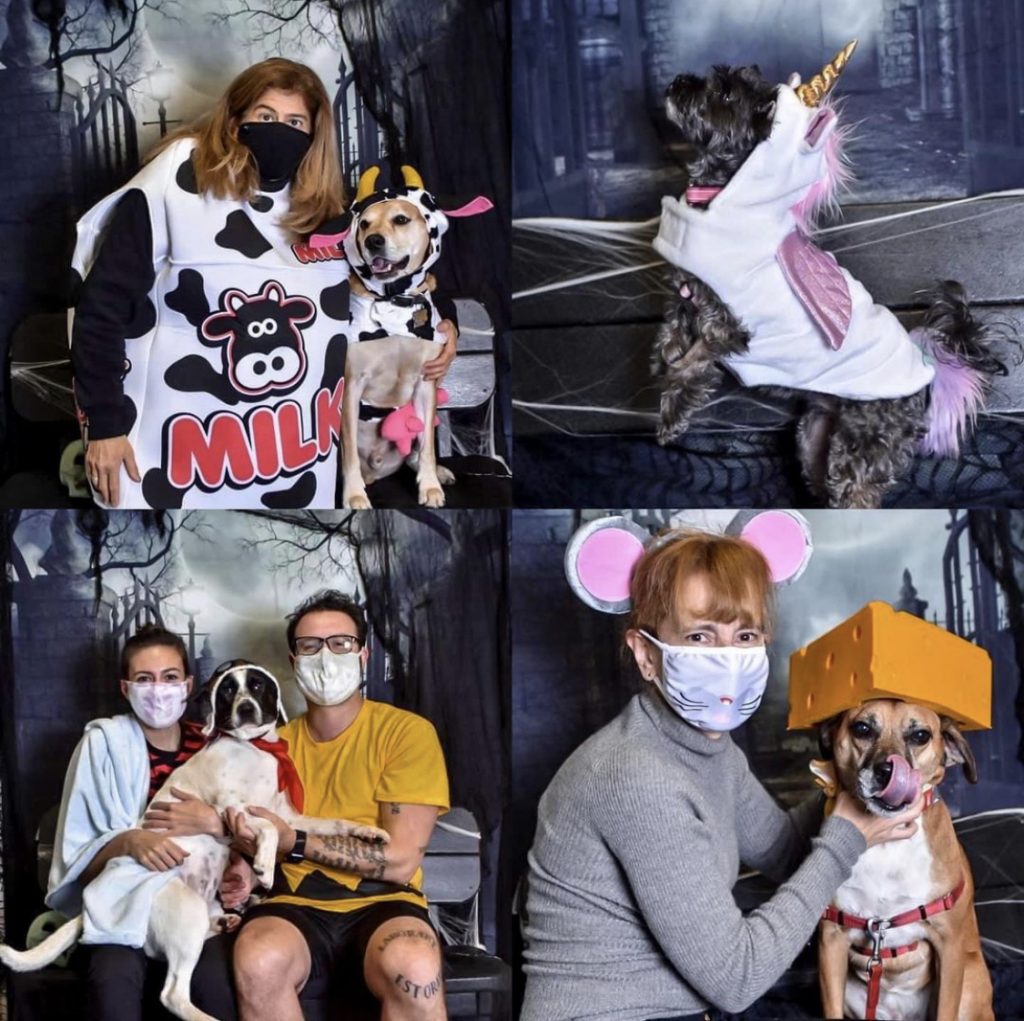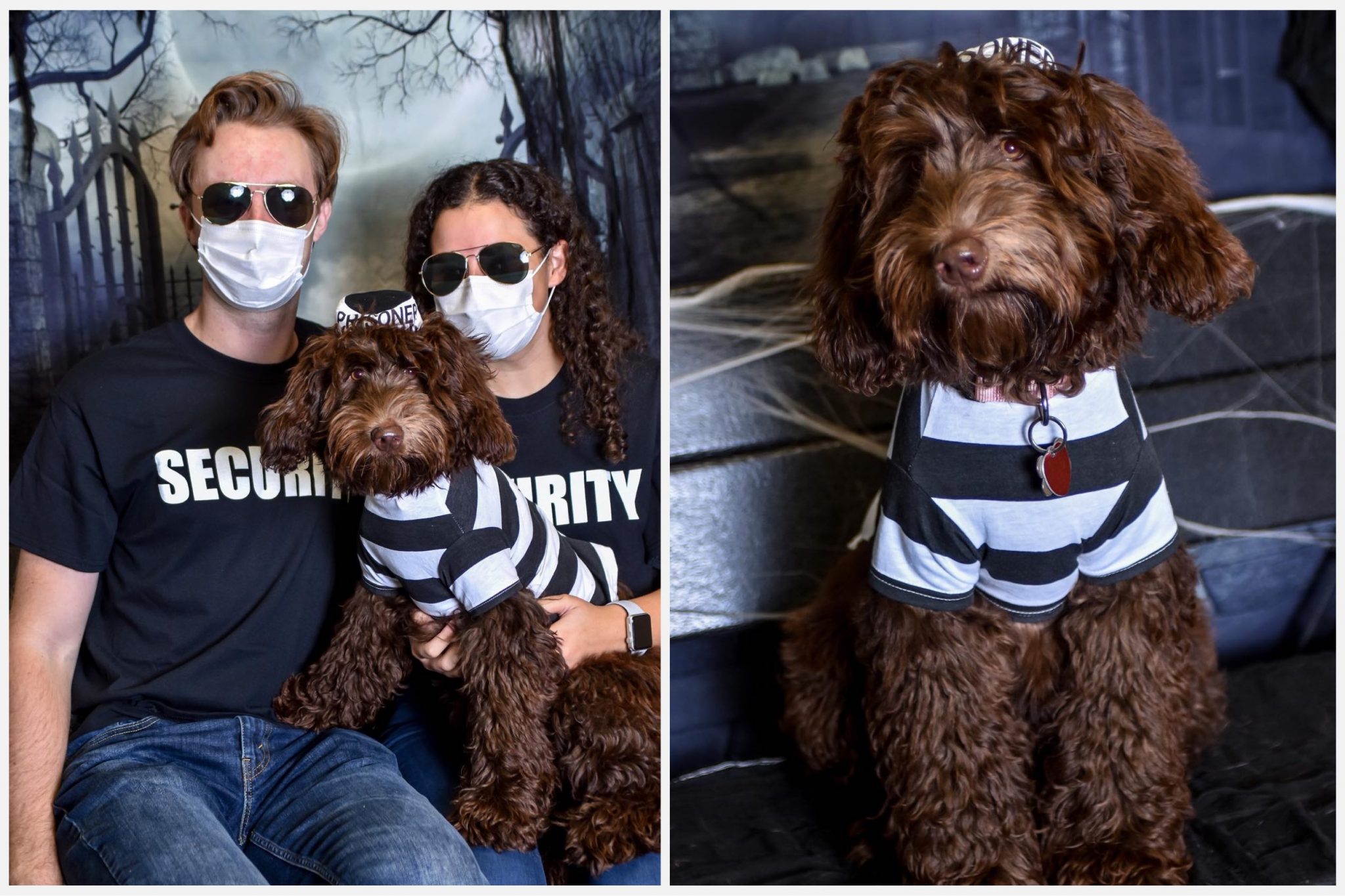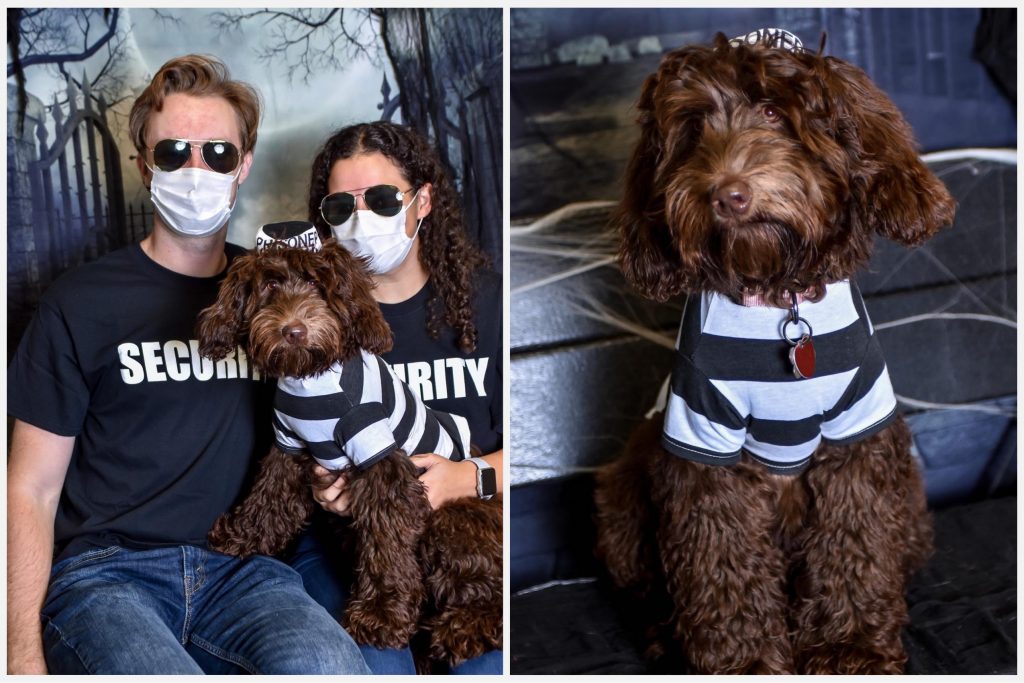 That ushered us into the Howliday season. Our campers love when the howliday season rolls around because they get to pawticipate in craft time! Here Piper and Macaroni are seen proudly posing with their finished Thanksgiving crafts. We have some really talented campers among us.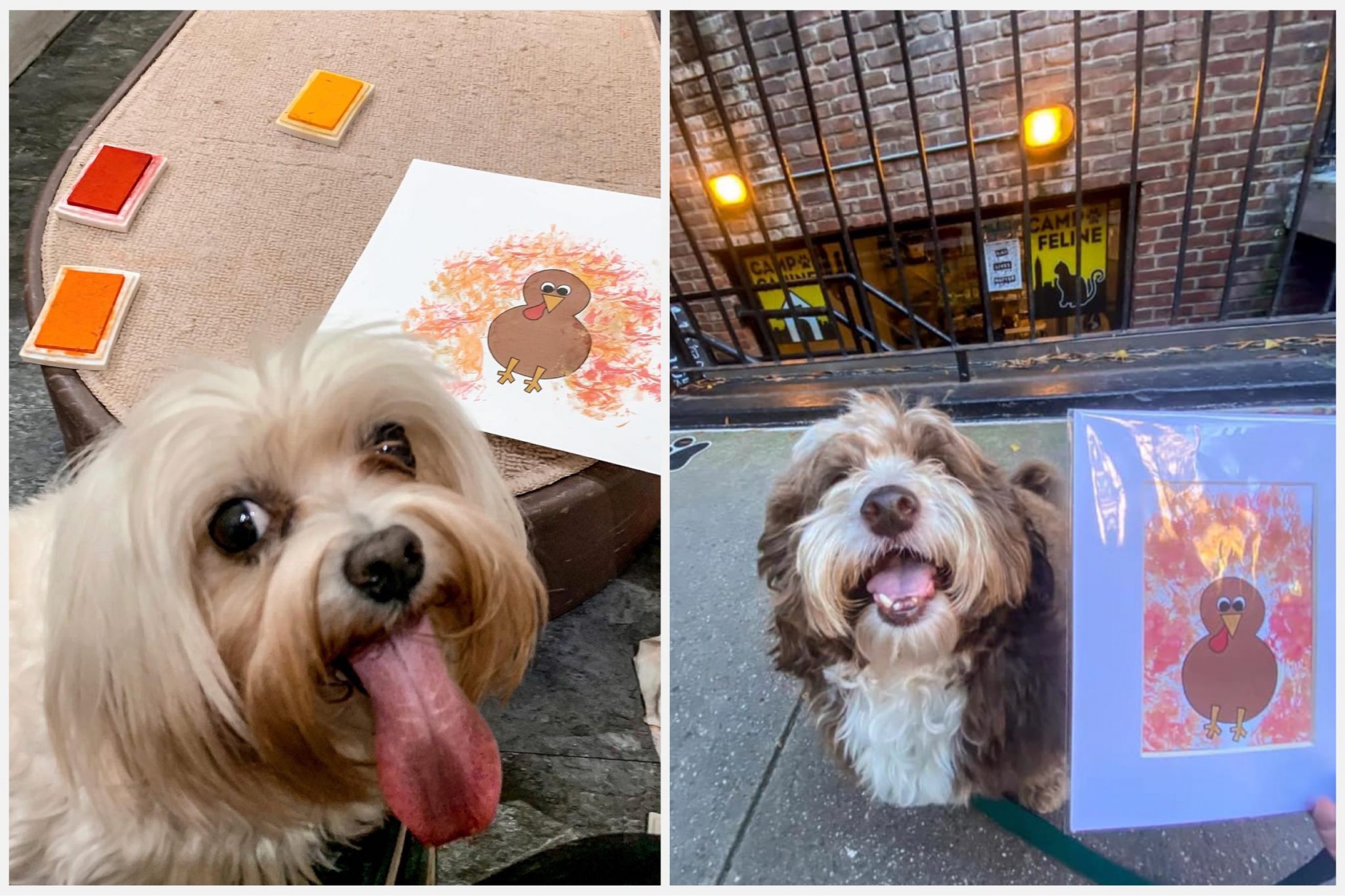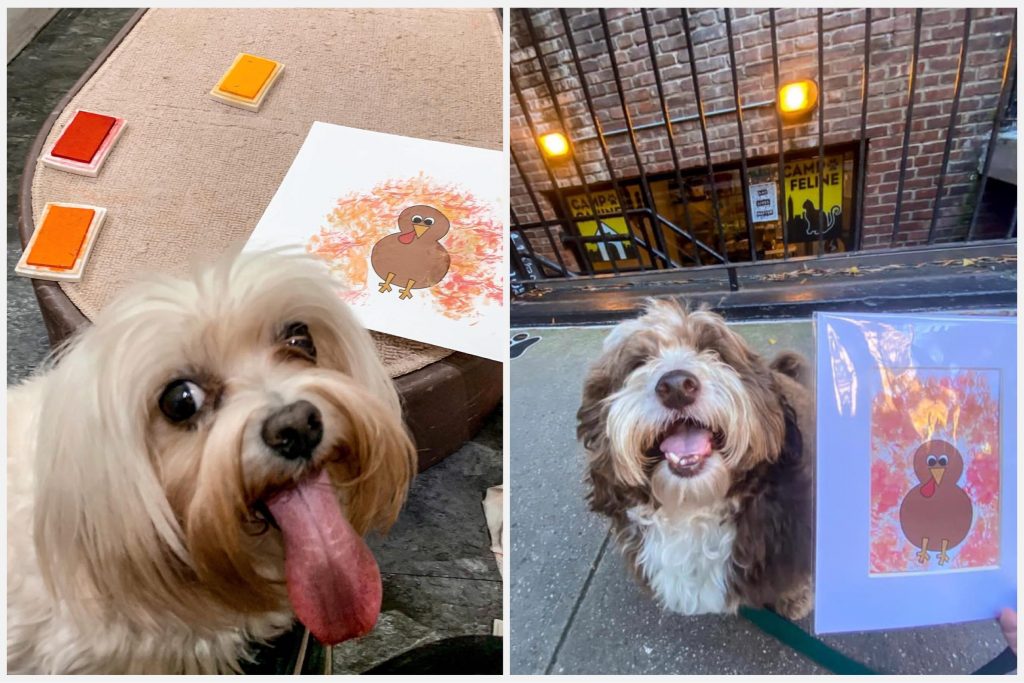 On the week of Thanksgiving we set up another photo booth – this one filled with bright Thanksgiving-themed, Autumn-y props.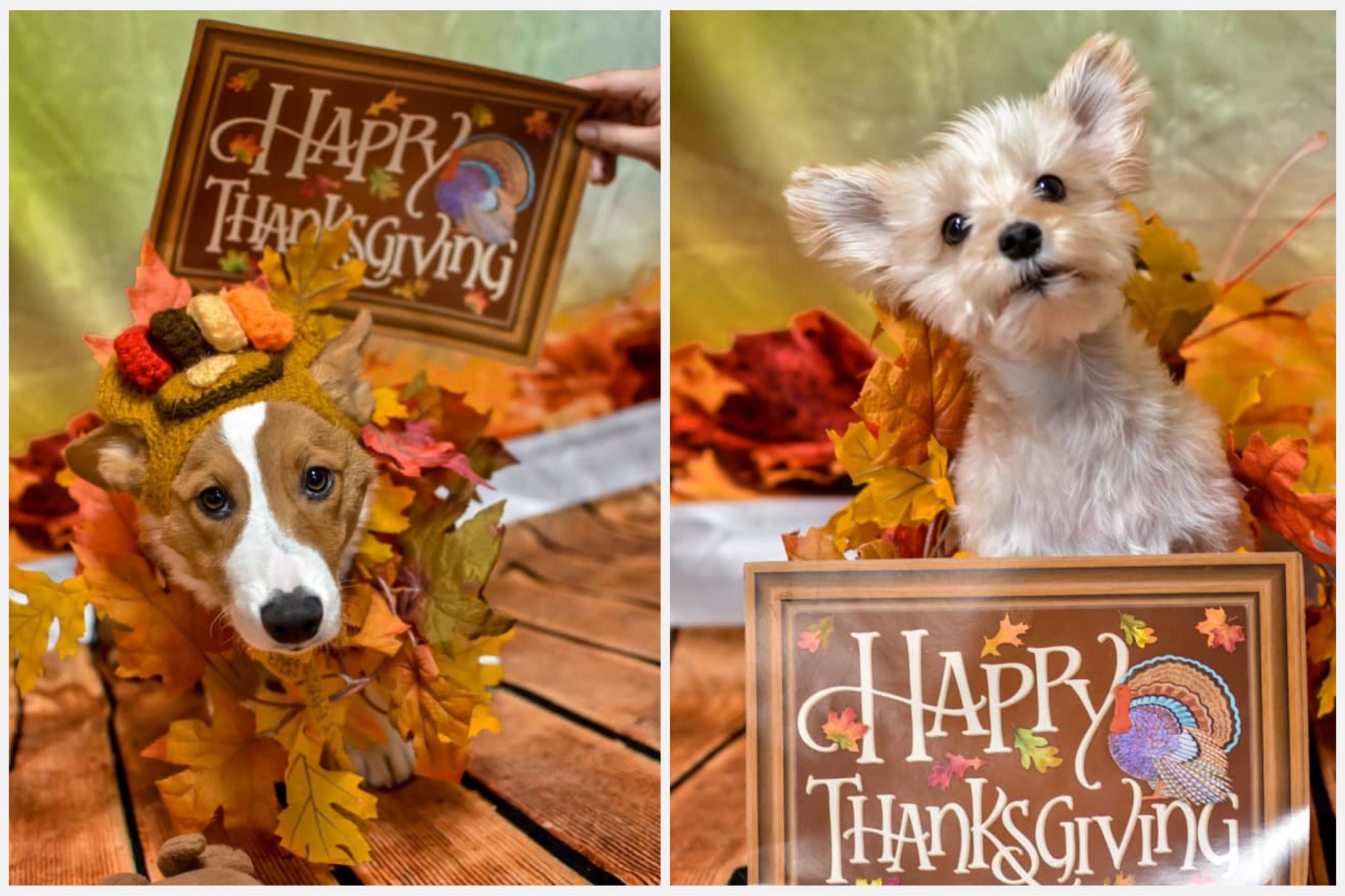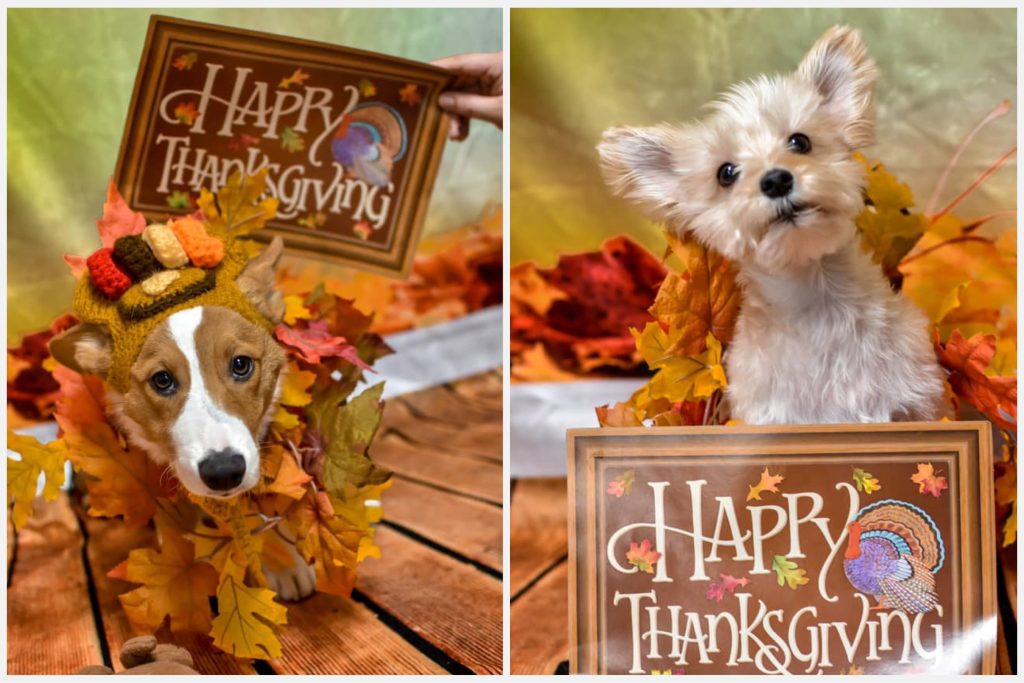 Camp Canine was featured on The Story Exchange! This incredible feature focused on the trials overcome by Camp Canine this year as a small business, and the hope we have for the future. Watch it here!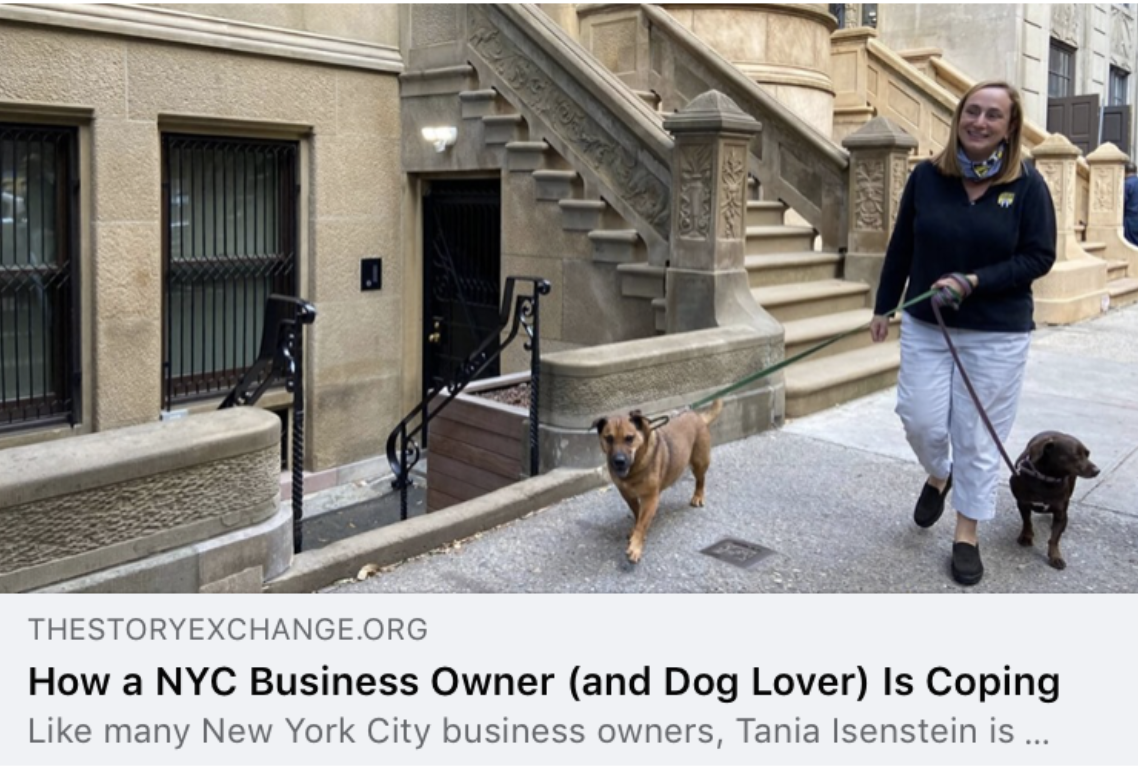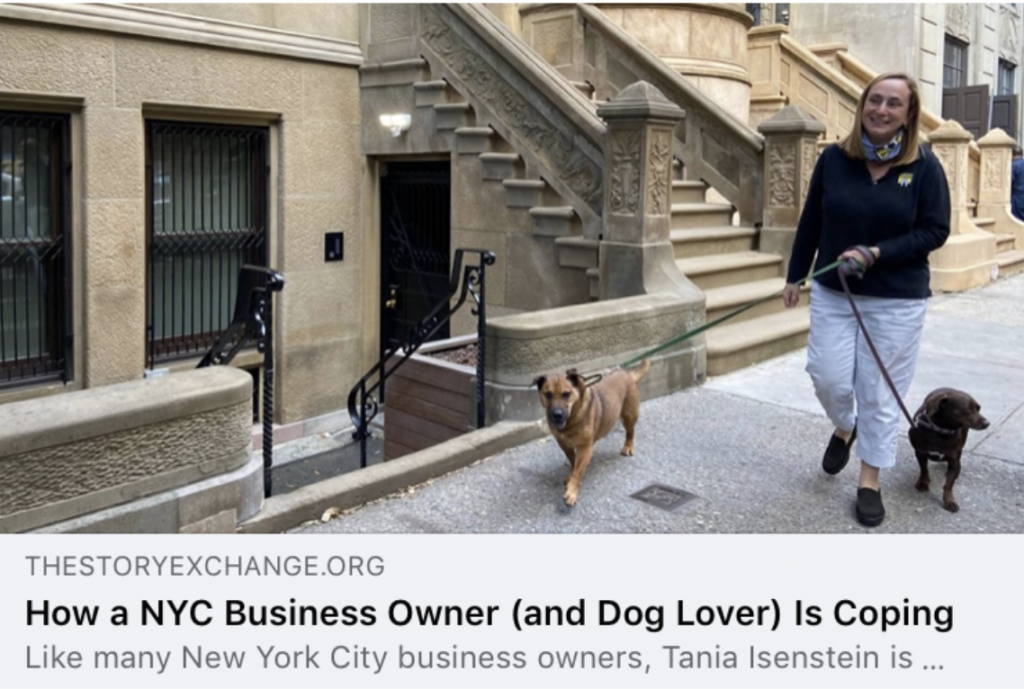 This month, Santa Paws and his helper elf came to visit our campers and listen to their Christmas wishes! The resulting photos are Christmas card-worthy.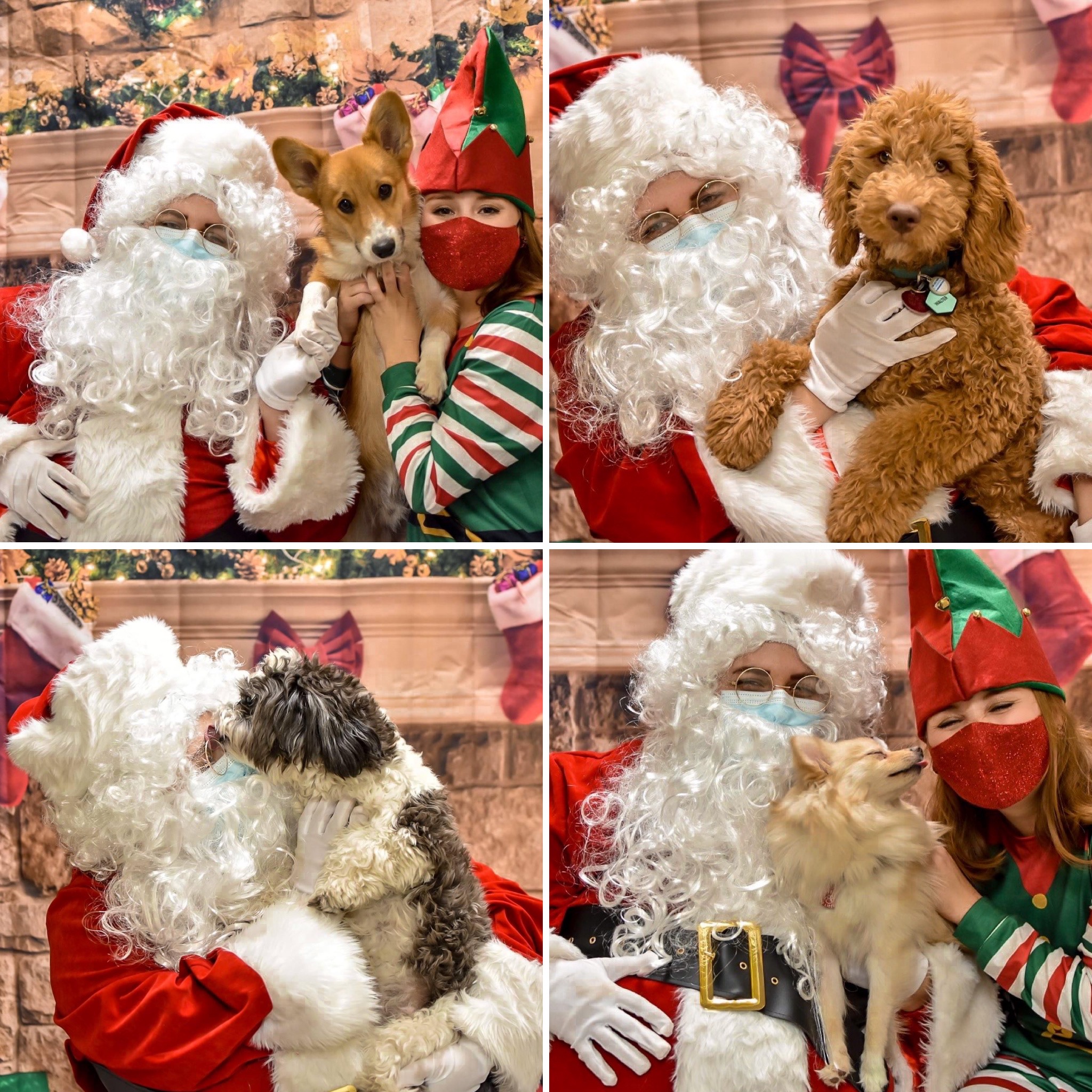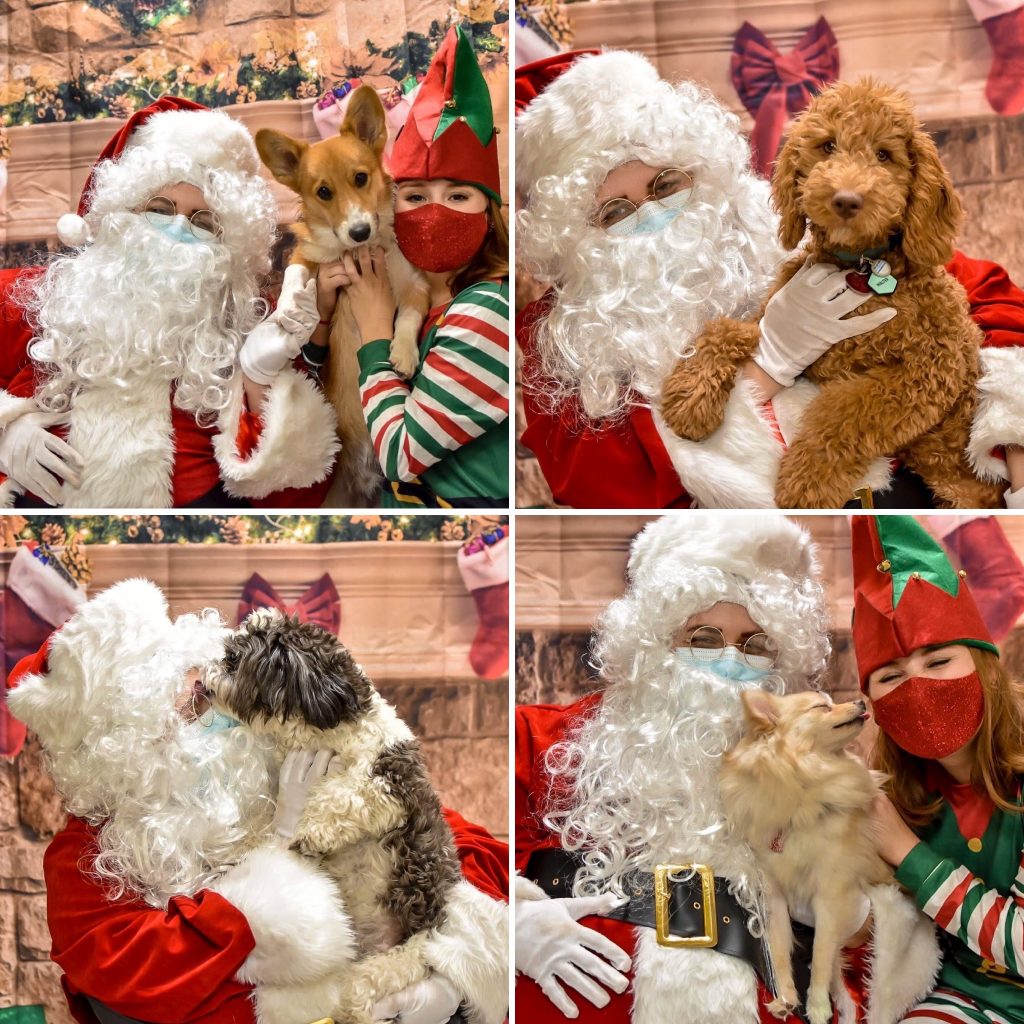 Two days later, on the first night of Hanukkah, our campers got to pawty together. They loved it a latke!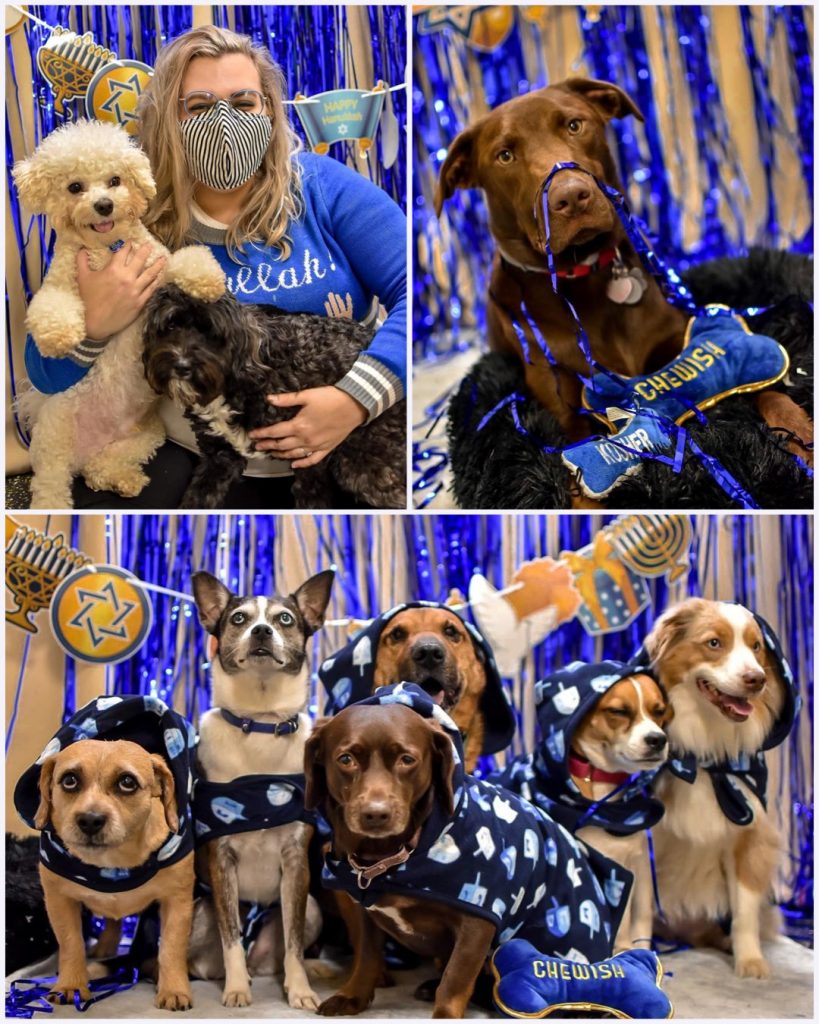 We don't know what 2021 will bring, but we know – with the love and support of our team, our clients and our campers – we can make it through!
Happy New Year from Camp Canine! May 2021 bring pawsperity to all.