We have made a very exciting change here at Camp Canine: we have hired our first-ever Client Services Manager! Jaime came to us from Colorado and will, in many ways, be the face of the business. Have a question, comment or concern? Jaime is the one who will hear those! She'll manage our reservations staff and ensure that we are a well-oiled machine, ready to welcome your dog and cat into their home-away-from-home!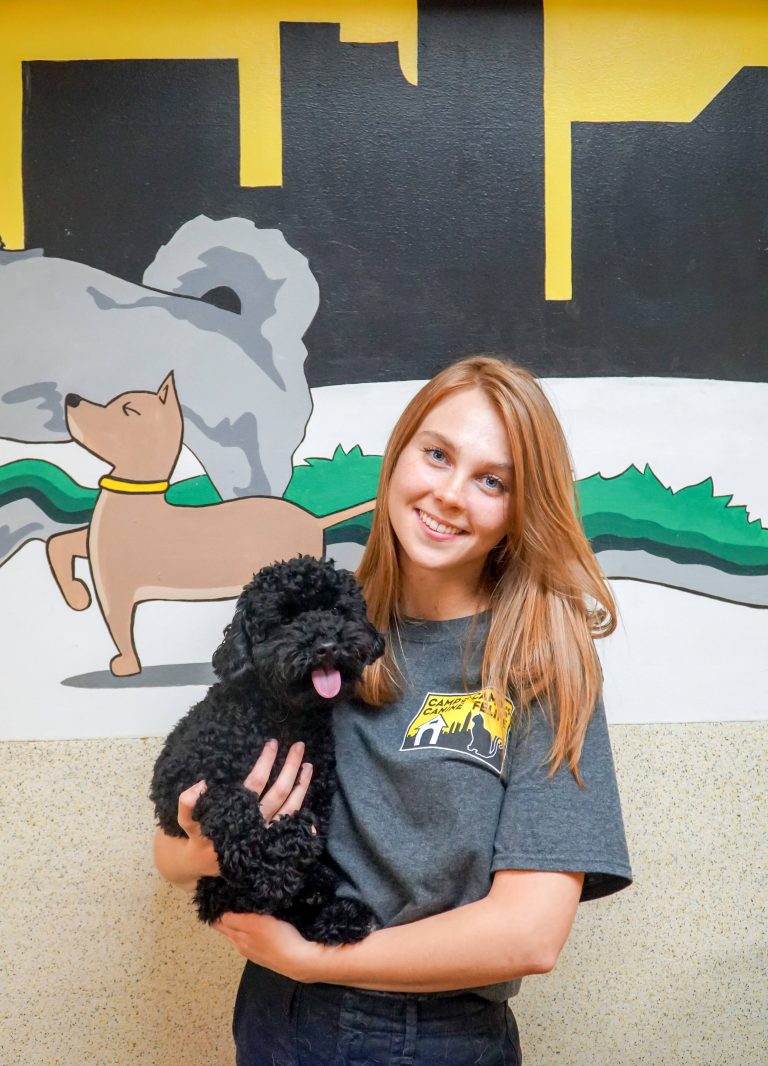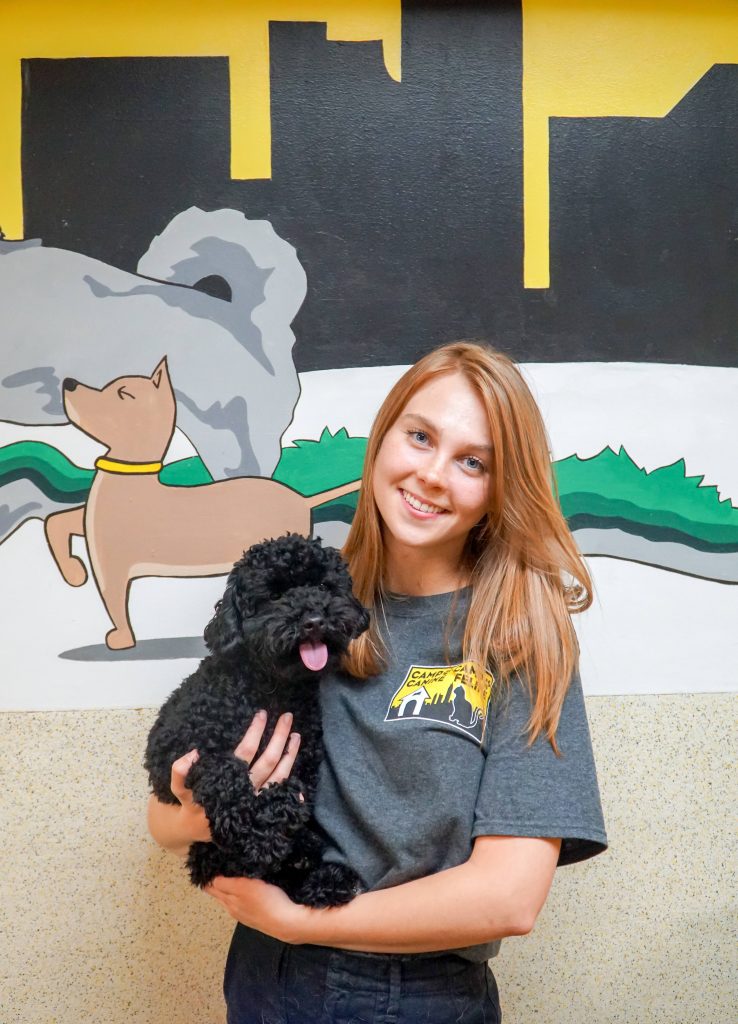 To introduce her to our clients, we asked Jaime a few questions:
Camp: Hi Jaime! Tell our clients: what is your background?
Jaime: I'm from Boulder, Colorado and I worked in the pet care industry for 6 years prior to joining the Customer Care team at a daycare in Colorado called Camp Bow Wow Boulder. I briefly dabbled in Customer Support for a 40-person start-up which is where I credit my computer literacy, and for a 5-person startup pre-Covid. I love doing customer service, but I much prefer doing it in-person as opposed to through a screen.
Camp: Do you have any pets? 
Jaime: My son, Roy, is the absolute light of my life. He's an 8-year-old Pharaoh Hound/Husky mix who I have had since he was a puppy. He's adjusting to city life surprisingly well! You might see his pretty face looking out the window considering that his favorite past time is people-watching.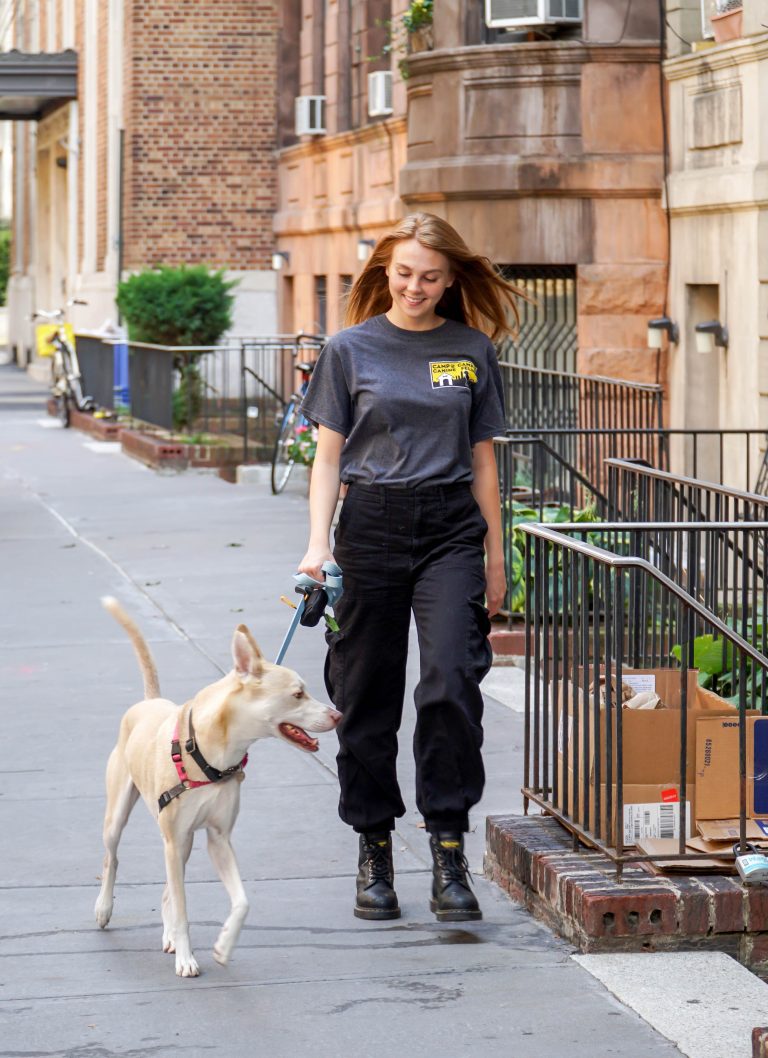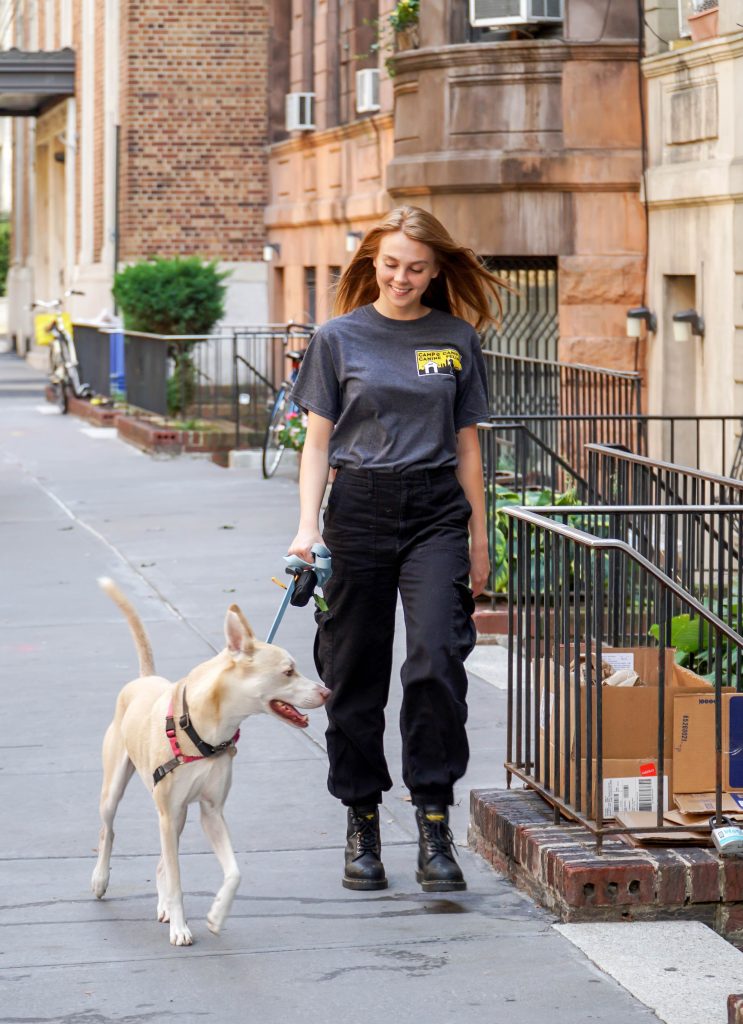 Camp: When you moved to NYC, why did you choose Camp Canine?
Jaime: Like everyone else at Camp, I'm an animal lover through and through. When I was planning my move to NY, I knew I wanted an in-person position with animals and I lucked out by finding Camp Canine! I wanted to work for a locally-owned business and I was equally exited about finding a place that is woman-owned and operated. Tania, the owner, takes a lot of pride in her team and her client relationships, and that was really what drew me to camp.
Camp: What are some things you want to do to improve the Camp experience for our clients? 
Jaime: I want to make our entire team more accessible to our clients! I'd love to open up more channels of communication like texting to further our mission of making pet parenthood in NYC as easy as possible.
Camp: Tell us something fun about yourself!
Jaime: Outside of Camp, you can find me in the Zabar's coffee section or at any thrift shop within a – mile radius. I'm currently teaching myself to crochet, and I hope to make myself some fun sweaters for winter. I have an extensive collection of iron-on and sew-on patches that will one day make their way onto the coolest Canadian tuxedo south of the Canadian border.
Next time you see Jaime, say hi!