This time last year, Camp Canine appointed our first-ever brand ambassador. By popular choice (aka an internet poll), Harley took the title! Since then, Harley has been doing an excellent job at repping the Camp Canine name throughout her brand ambassador duties.
A little bit of background on our famous brand ambassador: Harley was adopted from See Spot Rescued by her furever mom Betsy, a beloved Camp Canine client. She's living her best life after being rescued; in fact, she was recently reunited with her original foster mom, the woman who pulled her out of a kill shelter in West Virginia! It was a sweet reunion.

Harley is a baller to the bone and loves her fetch times with our counselors, especially when tennis balls are included. She loves her Camp pals, and even hangs out with Enzo, Penny and Libby during off-leash hours in Central Park. Camp Canine friendships that go beyond Camp walls? We love that! Though she looks like she's mostly a Border Terrier, we all think she may have some otter in there somewhere. In addition to her mom, tennis balls and Camp Canine, her greatest loves in life are Amuse Pooch Treats and getting a full-body massage from her beloved walker who is a retired massage therapist.
Now, the time has come for Harley to pass the crown to the next brand ambassador. But first, let's take a look at some of the highlights of her ambassador career: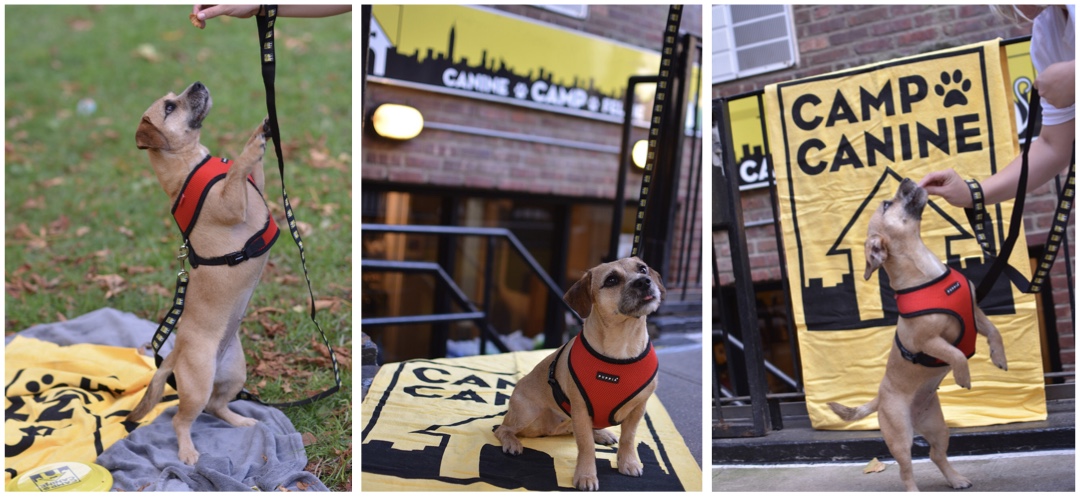 Harley was a stunning model in a Camp Canine-branded photoshoot.
Those photos were used to promote Camp Canine throughout the year,
as well as to reveal some top secret facts about Harley, which you can check out on our instagram!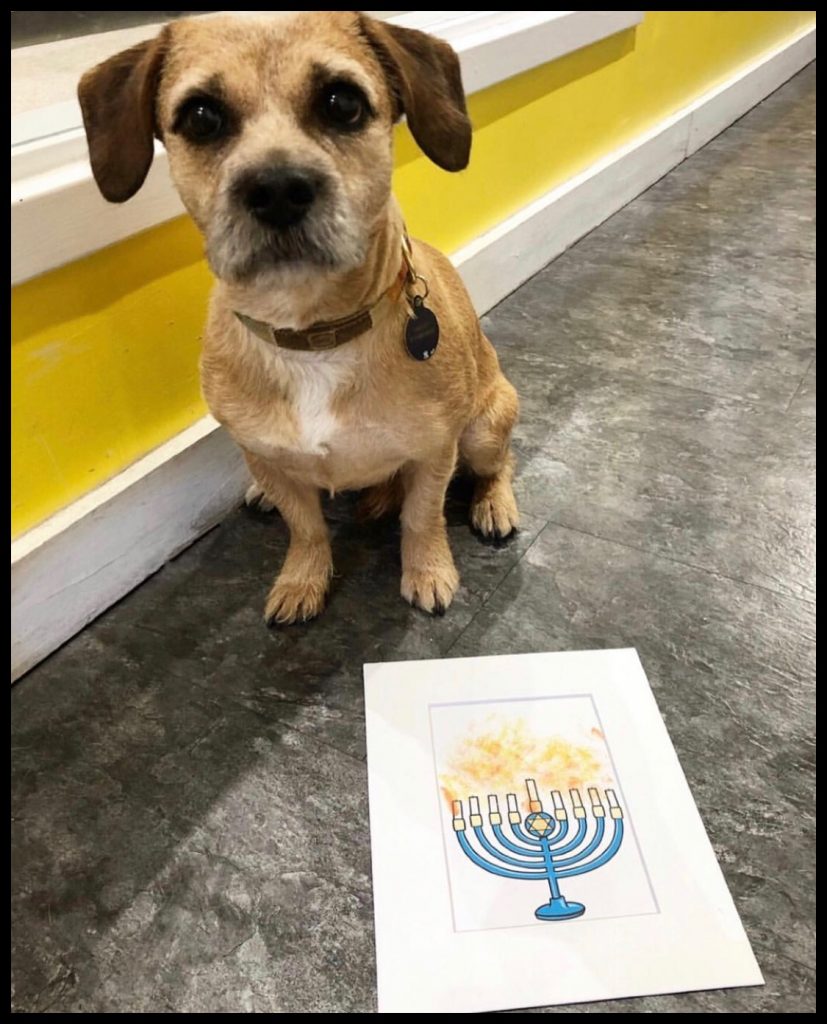 She was often the first to try out Camp Canine's new activities,
totally complimentary, of course! (All part of the duties of the brand ambassador!)
Over the December holidays, she was a pro at lighting the Hannukah Menorah with her crafty paws.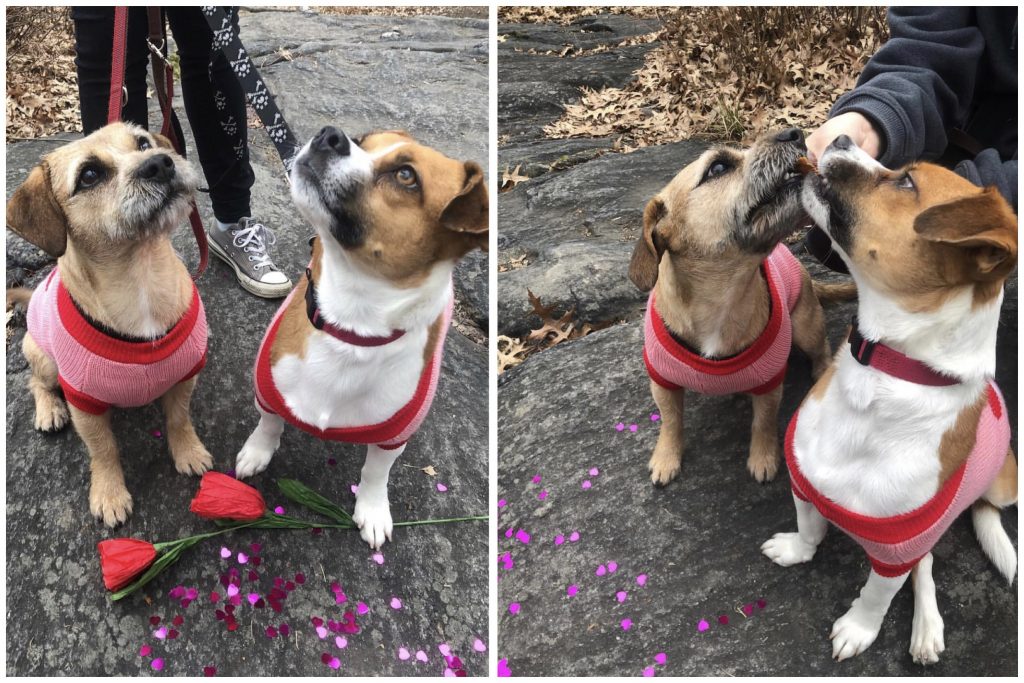 Harley was happy to rep Camp Canine on our Valentine's Day special: two pups go on a Central Bark date
for the price of one! Harley and Enzo spent a romantic date together in Central Park,
and they certainly made for an adorable (and photogenic) couple.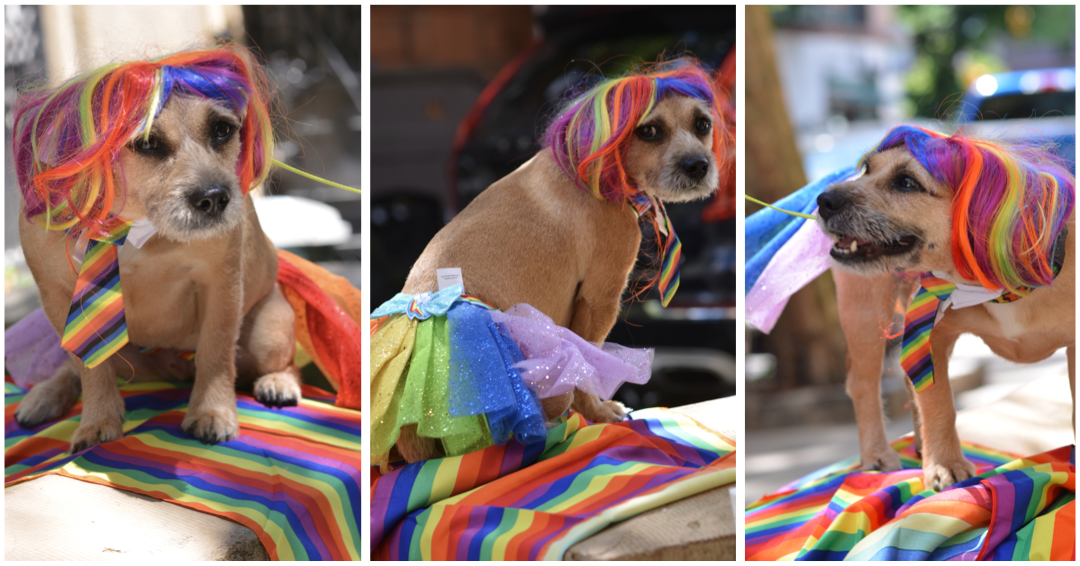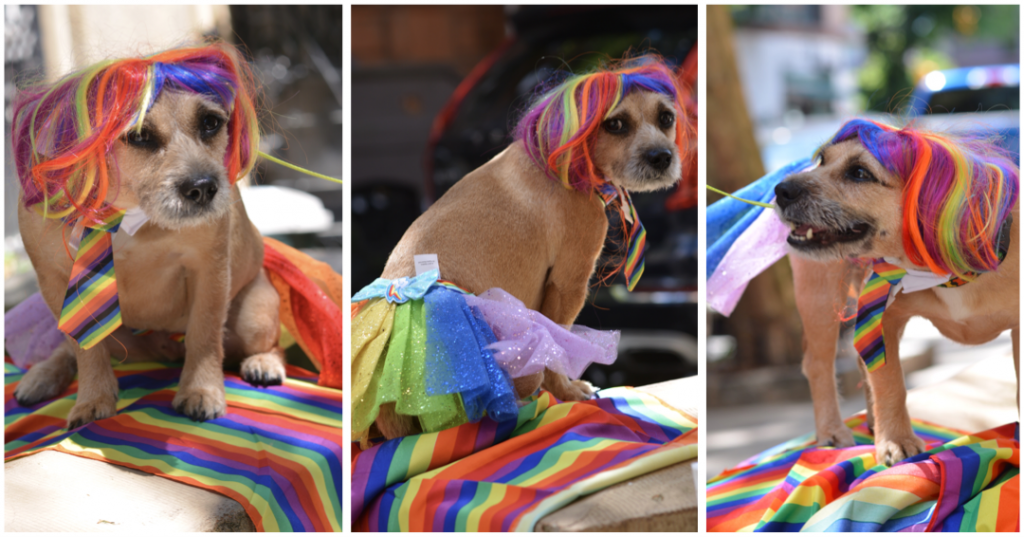 Harley took the lead in our Pride Pawty and sported her rainbow colors!
The rest of the campers followed suit on the day of the NYC Pride Parade.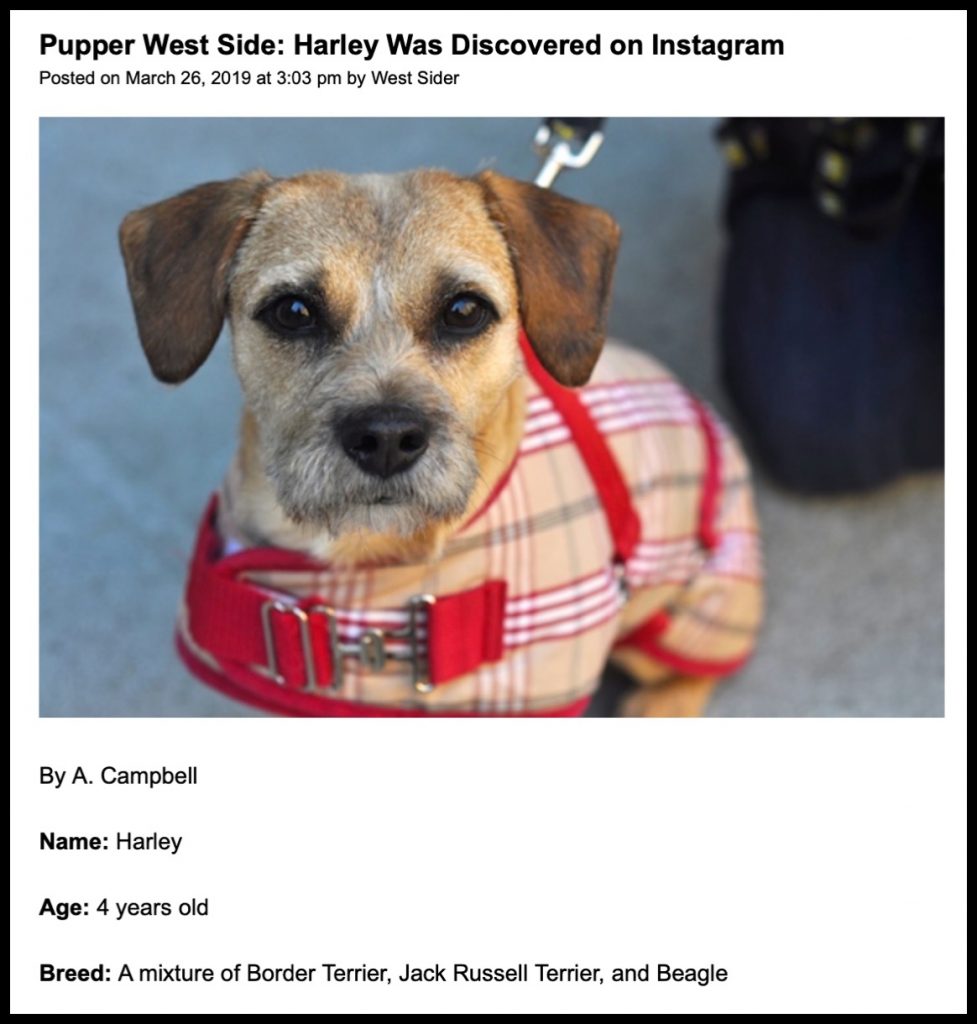 Harley was featured on the West Side Rag (because she's a celebrity – duh)
and she mentioned her brand ambassador duties. Check it out here.
This week, Camp Canine will open up the Brand Ambassador contest once again; who will be our celebrity pup for the 2019-2020 year? From now until September the 13th, submit a pic of your pup rocking Camp-branded gear! These pics will be compiled into an internet poll (facebook and Instagram) that will go live on Friday the 13th. Don't have Camp swag? Check out our Pawp-Up Shop!
To submit, post your dog's Camp-branded photo on Instagram and hashtag it #campcaninebrand. Or submit via Facebook by finding the post about our Brand Ambassador Contest pinned to the top of our page and posting your submission picture in the comments below!
Once appointed brand ambassador, this new celebrity can expect to:
Model in a "passing the crown" photoshoot with Harley, as well as to be a star in their own Camp-branded photoshoot. These pictures will be used throughout the year!
Be interviewed – the answers (supplied by their pawrents) will be featured on instagram.
Their headshot will be placed on our Brand Ambassador Hall of Fame (coming soon!)
And they'll be given complimentary activities or featured in festivities throughout the year, just as Harley was.
To our 2019-2020 Brand Ambassador: we can't wait! This is going to be pawsome.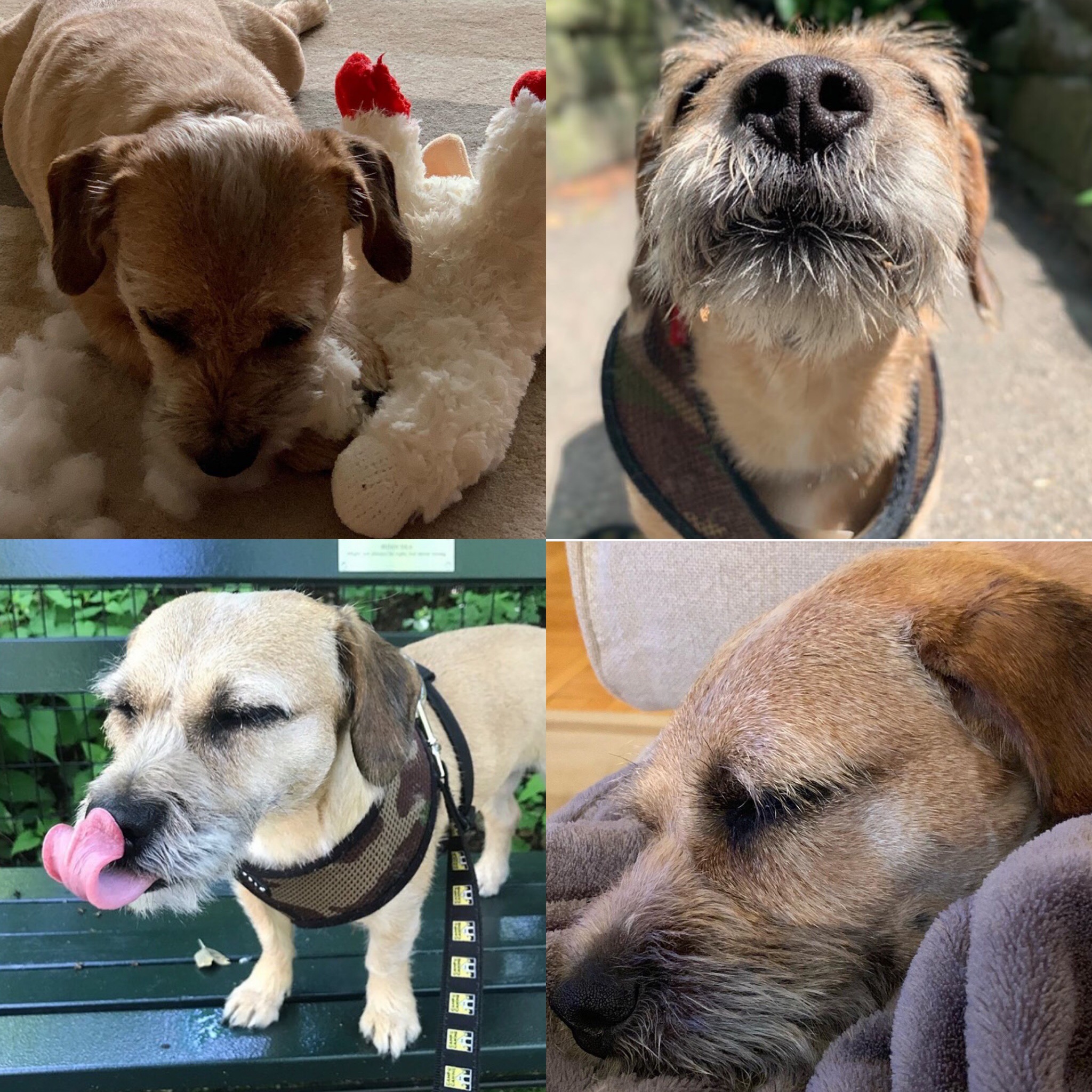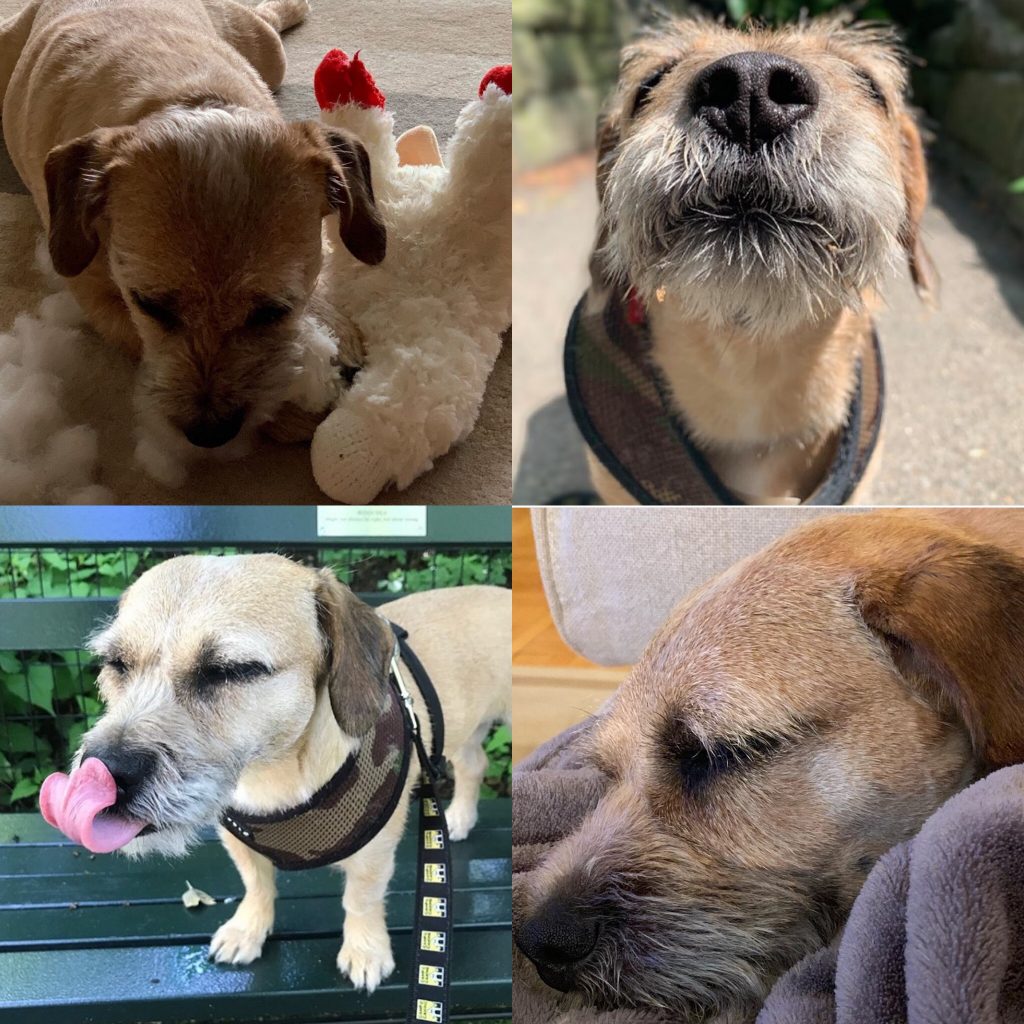 You can follow Harley on Instagram at @theotherchristinebaranski.