A lot of things are changing in 2020, but one thing that hasn't changed is our exclusive membership! But what does this entail?! For $400 a year your dog can be a member here at Camp Canine. First and foremost: our membership lowers the price you pay for your pup – for daycare, and lodging and activities. It can lower daycare prices by up to $27.45 per day and lodging prices by up to $15 per night. If you come regularly, the cost of the membership will pay itself off!
Aside from the financial aspect (which is, of course, a huge draw) what else do members get?
Convenience Perks
Early pick-up and drop-off at Camp. Can't pick up or drop off your dog within our opening hours? Don't worry! For a small fee, members can arrange for early pick-ups and drop-offs.
We can pick up or drop your dog off at home. Members within a  7 block radius can arrange for one of our counselors to pick up or drop off your dog at home (for a small fee).
Discounted baths. After any lodging stay, members receive 10% off of a bath at the end of their stay! They'll have a great time in our salon, and they'll smell nice and fresh by the time you're ready to pick them up. It's a win-win!
Discounted extended stays: Any members boarding 14 days or more receive 10% off the boarding fees.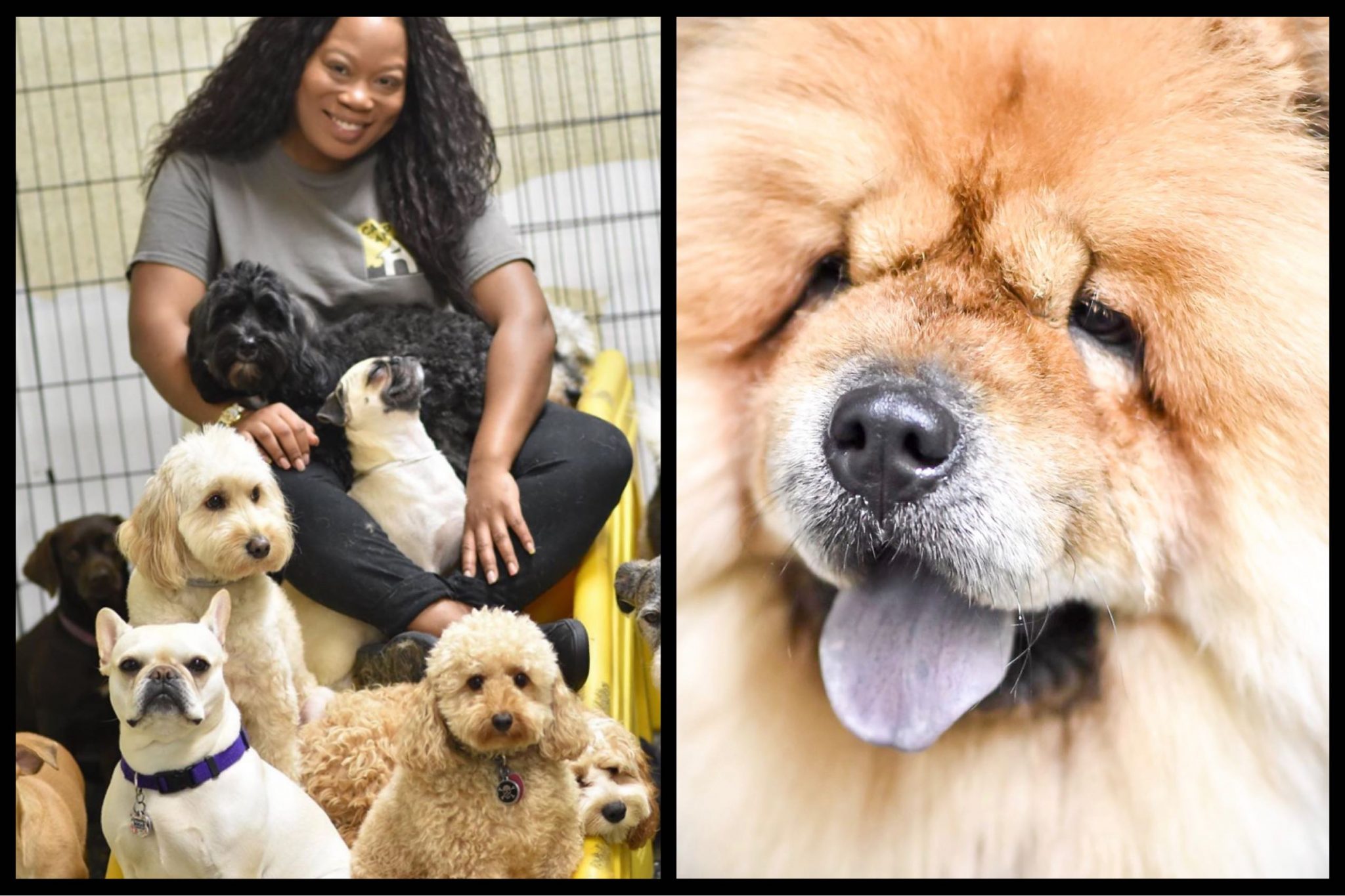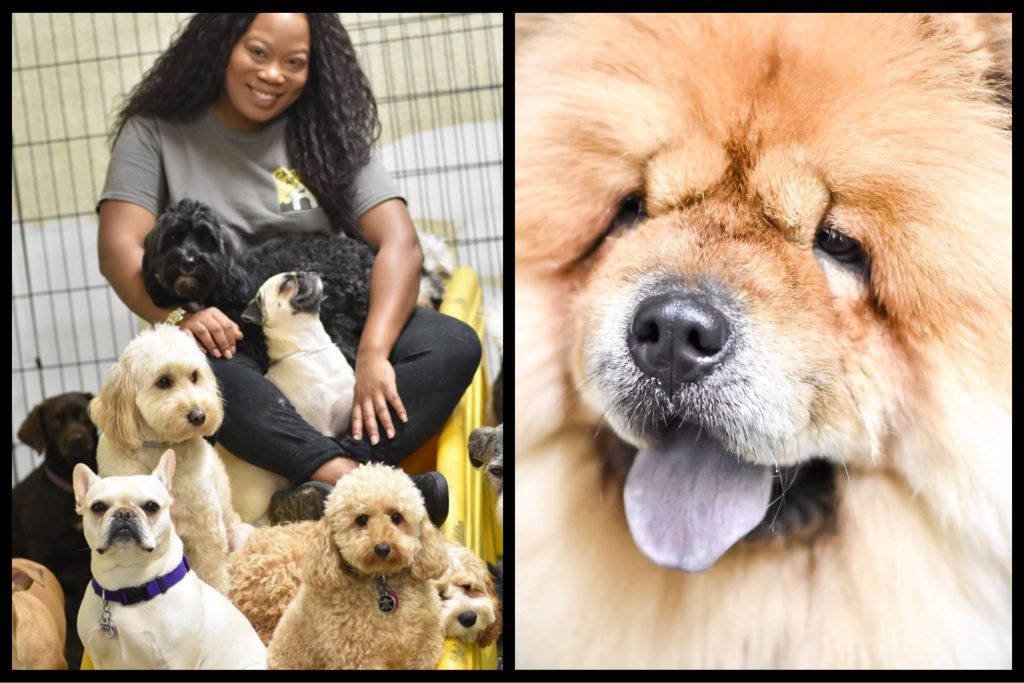 Activities
We offer a variety of fun activities that a membership will can save you money on – whether you buy sessions individually or by the package. Only members can purchase our activity packages, which can save you over $100!
Central Bark Walks: This is a 30-minute walk in Central Park, one-on-one with a loving counselor. A hot dog from a park vendor is included, if their diet allows. The vendors at the street carts know us, and they look forward to treating our campers when they can!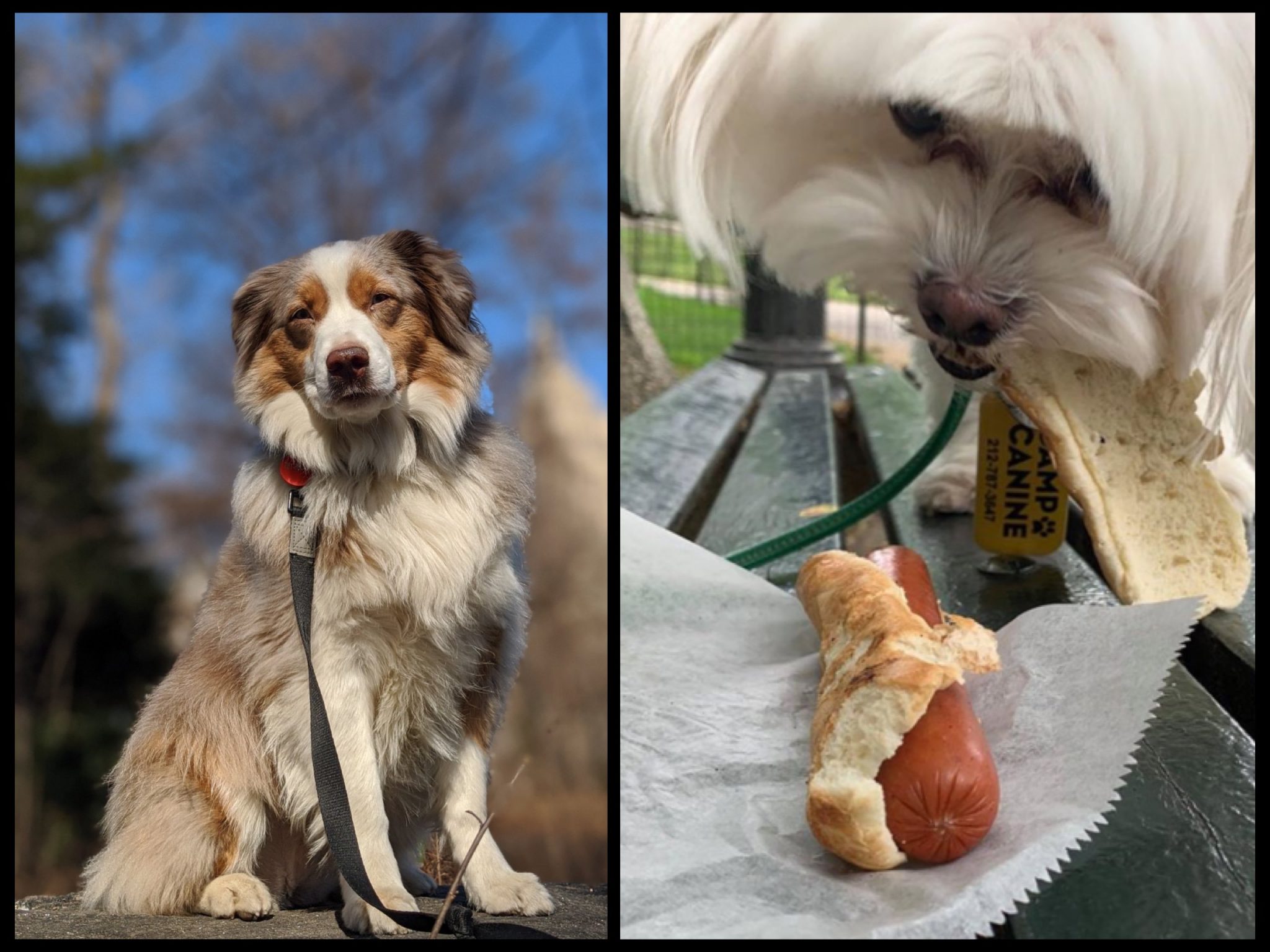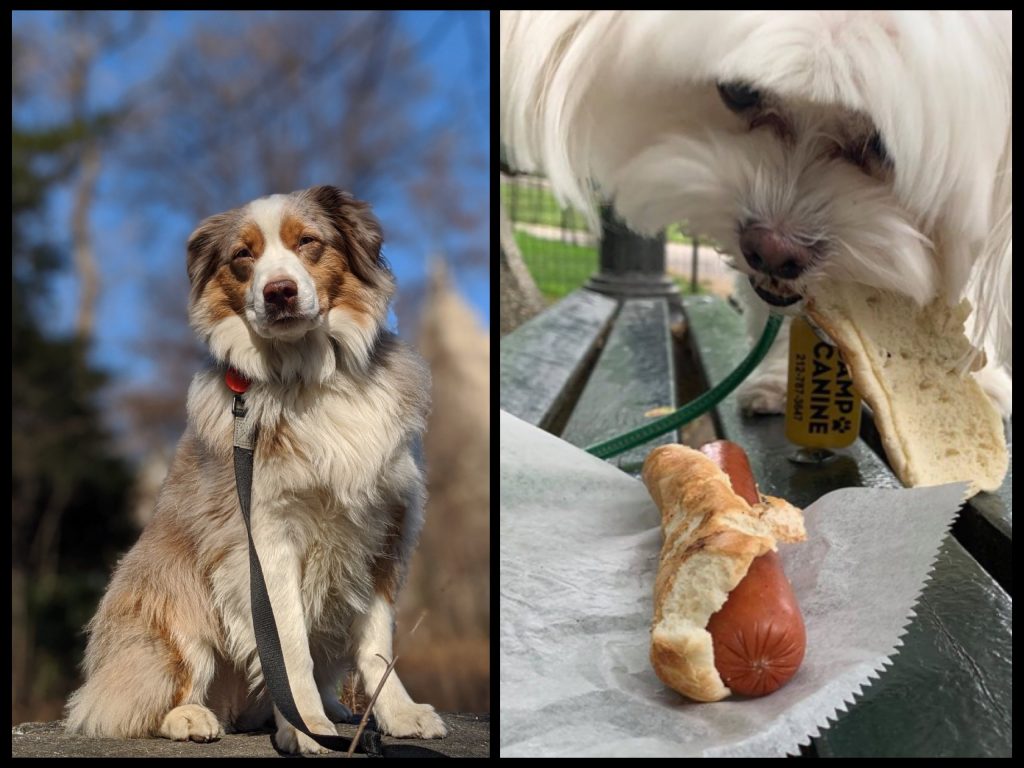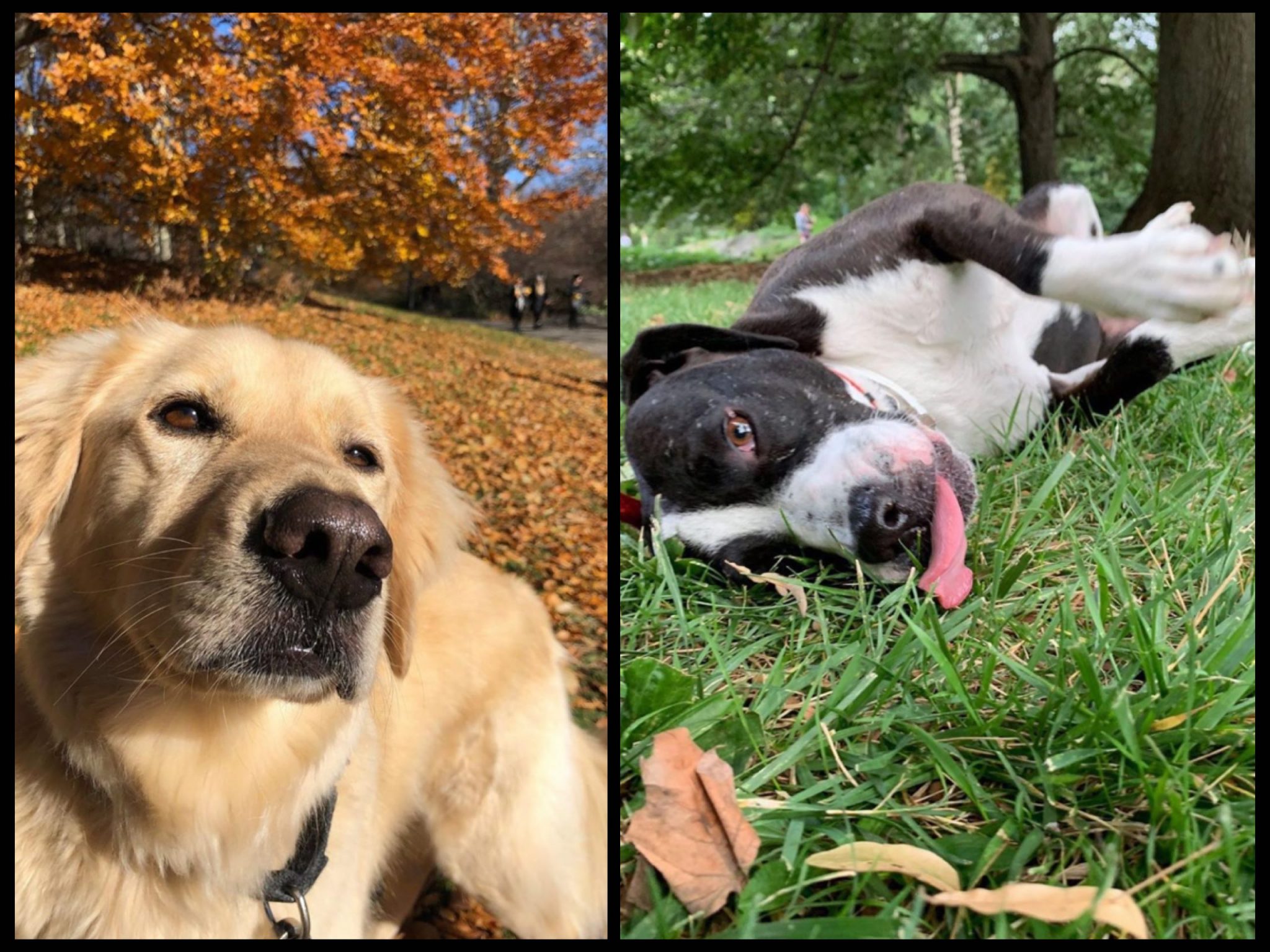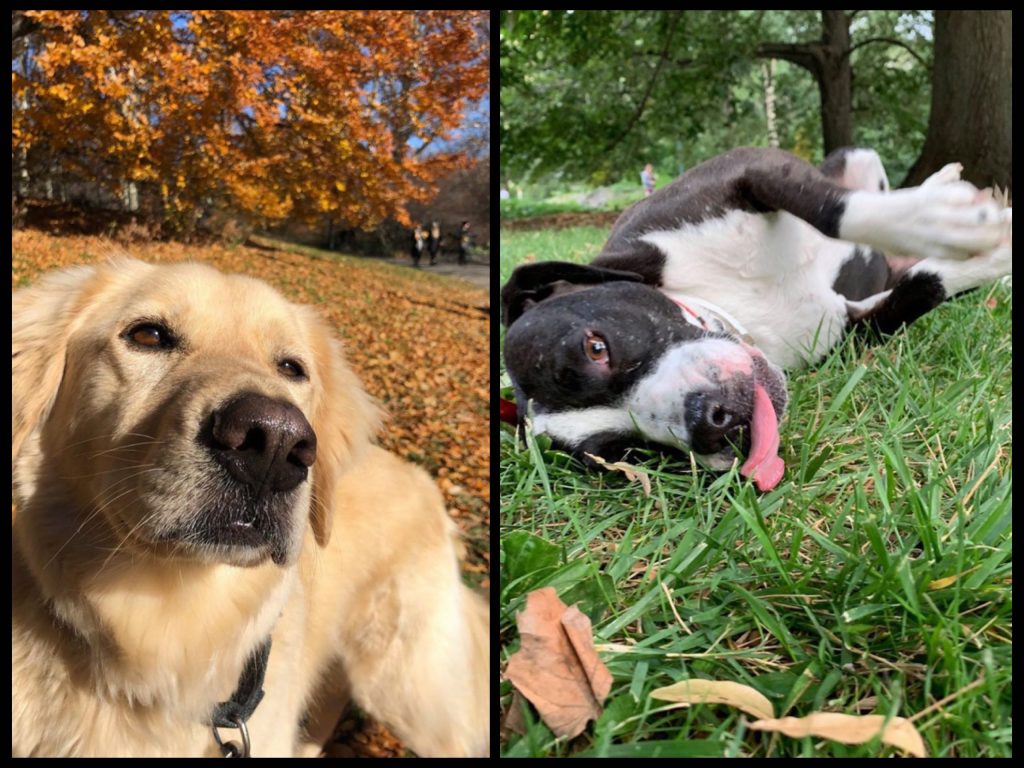 Fetch Sessions: We have an indoor fetch run where your dog and one of our counselors can play fetch 'til their heart's content! They can choose from our giant bucket of toys – balls, plushies, squeaky toys, you name it – and run until they can run no more!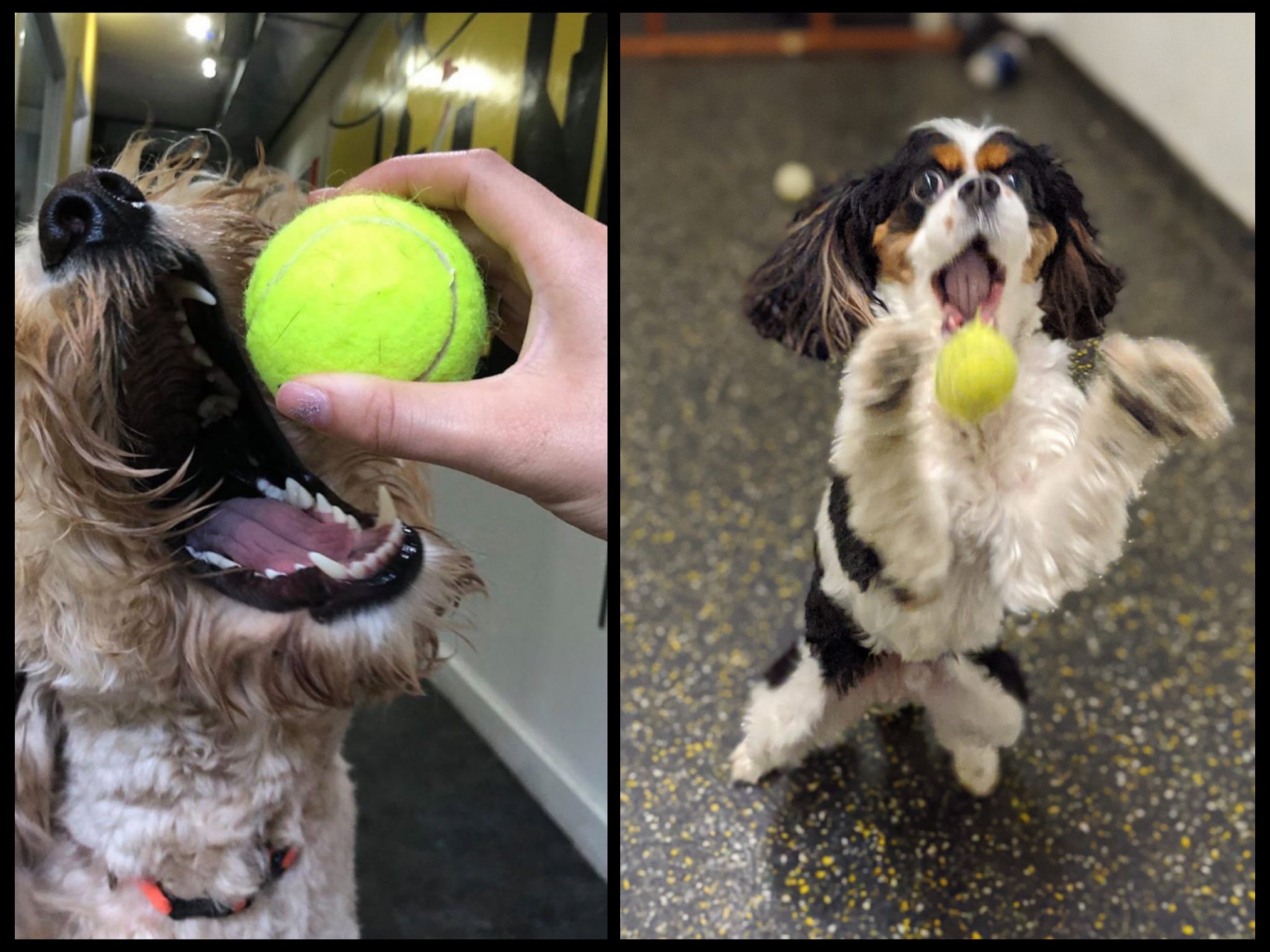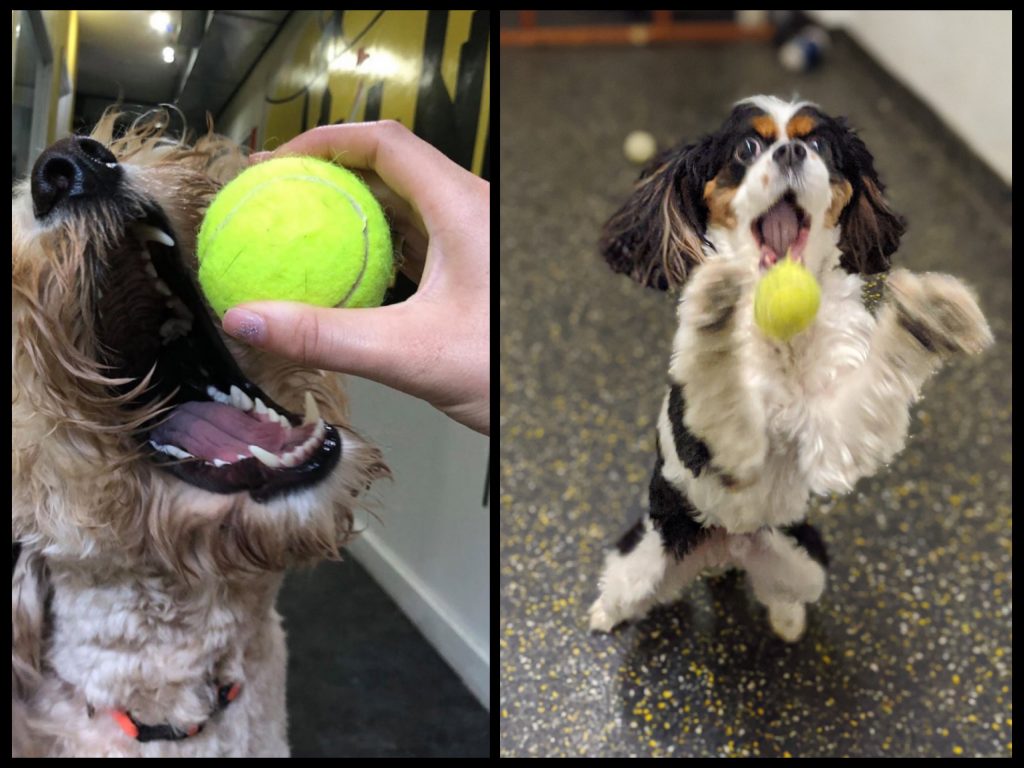 Camp Crafts: Our campers can channel their inner Picasso and create works of art – we have special creations for the holidays! They get one-on-one creative time with a counselor, and you get a festive painting to put on your fridge.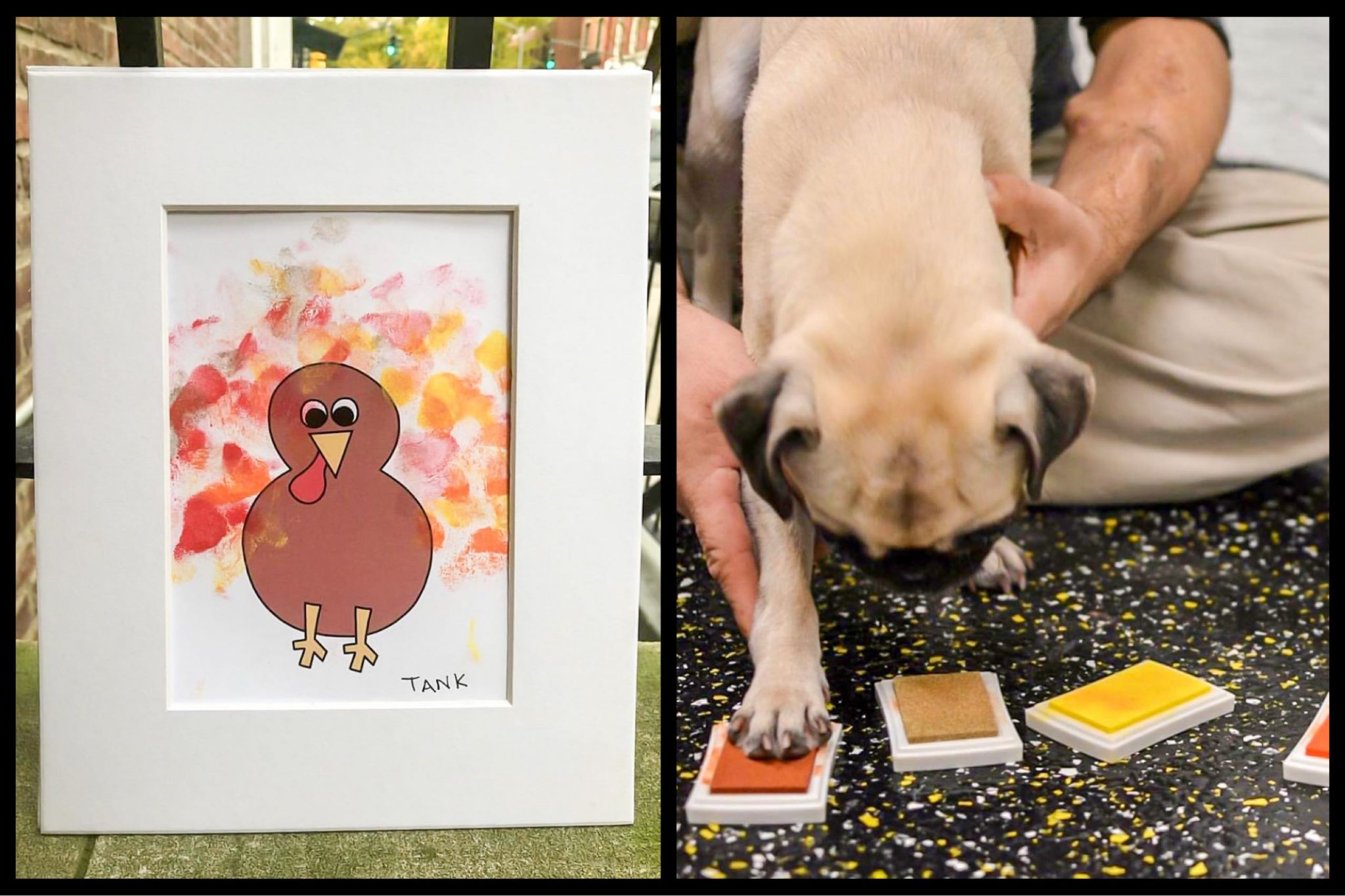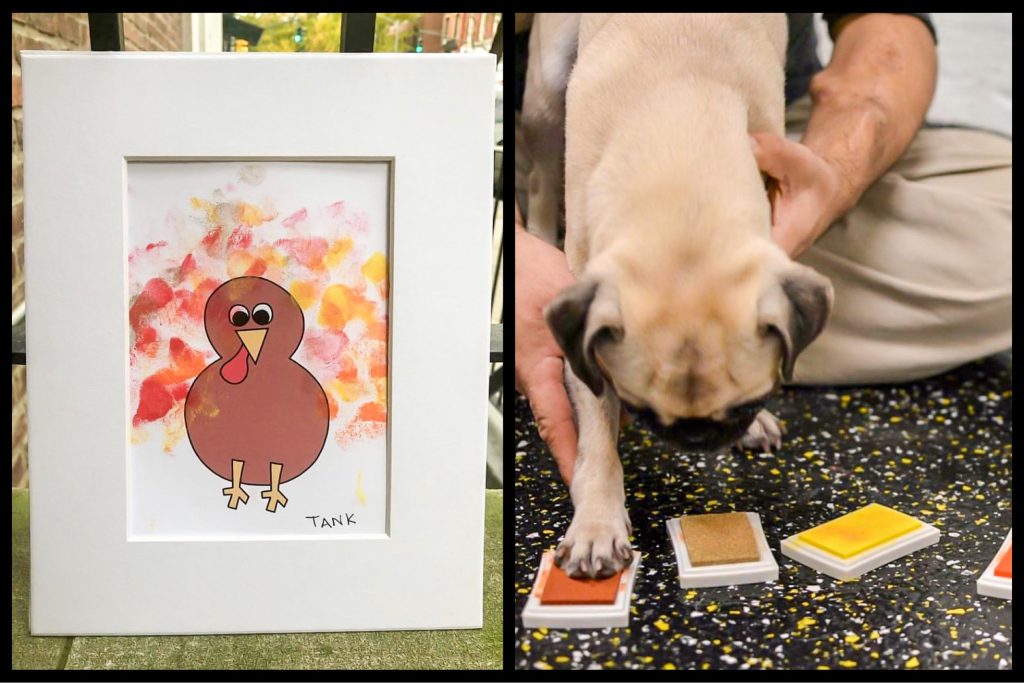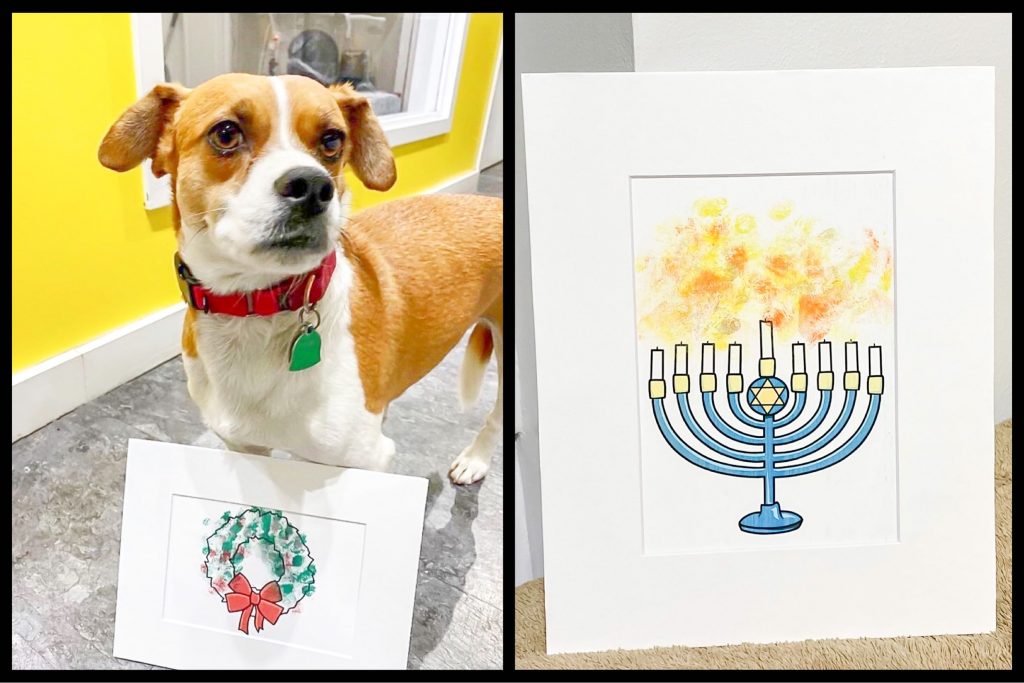 Social Media
Each member gets a social media shout out: follow us on Instagram and Facebook to see your dog featured! And if you do connect with us on social media, let us know! We love establishing an online relationship with our campers.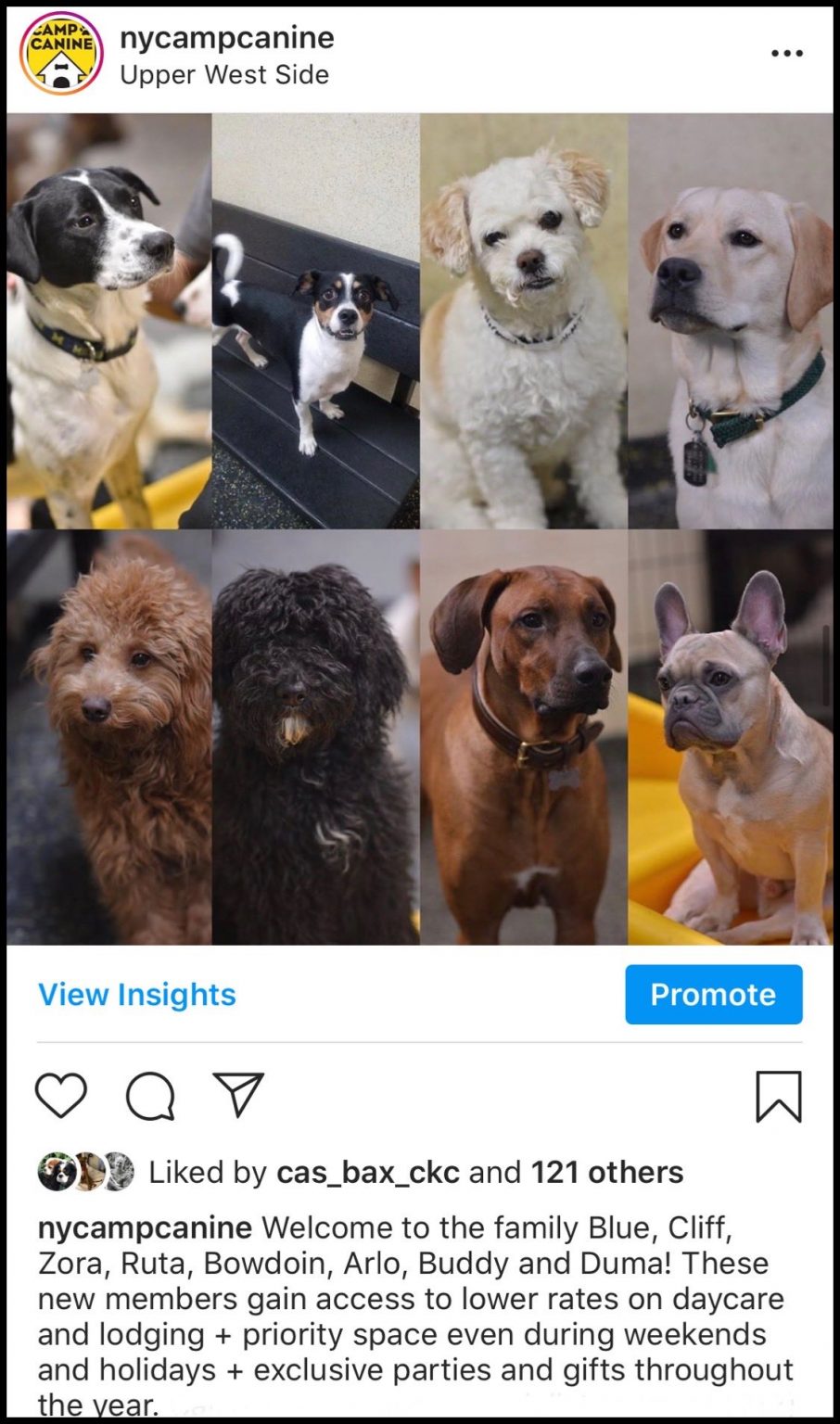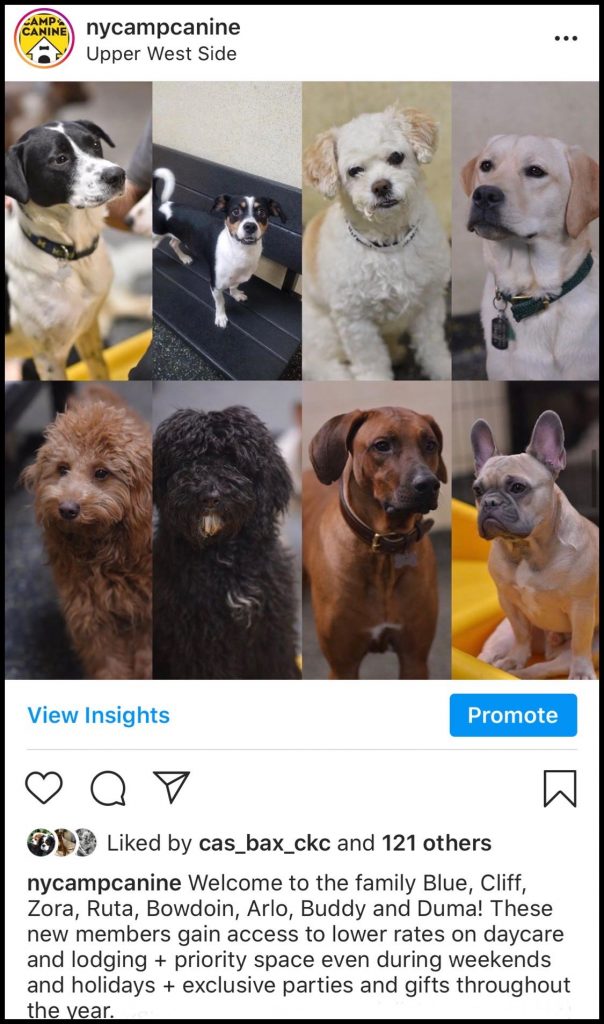 Gifts
We give out special gifts to our members throughout the year – often during the holiday season, with some special Camp-branded swag given throughout the year as well. Some of that swag was used by Oliver and Harley, two dedicated campers, in the photos below!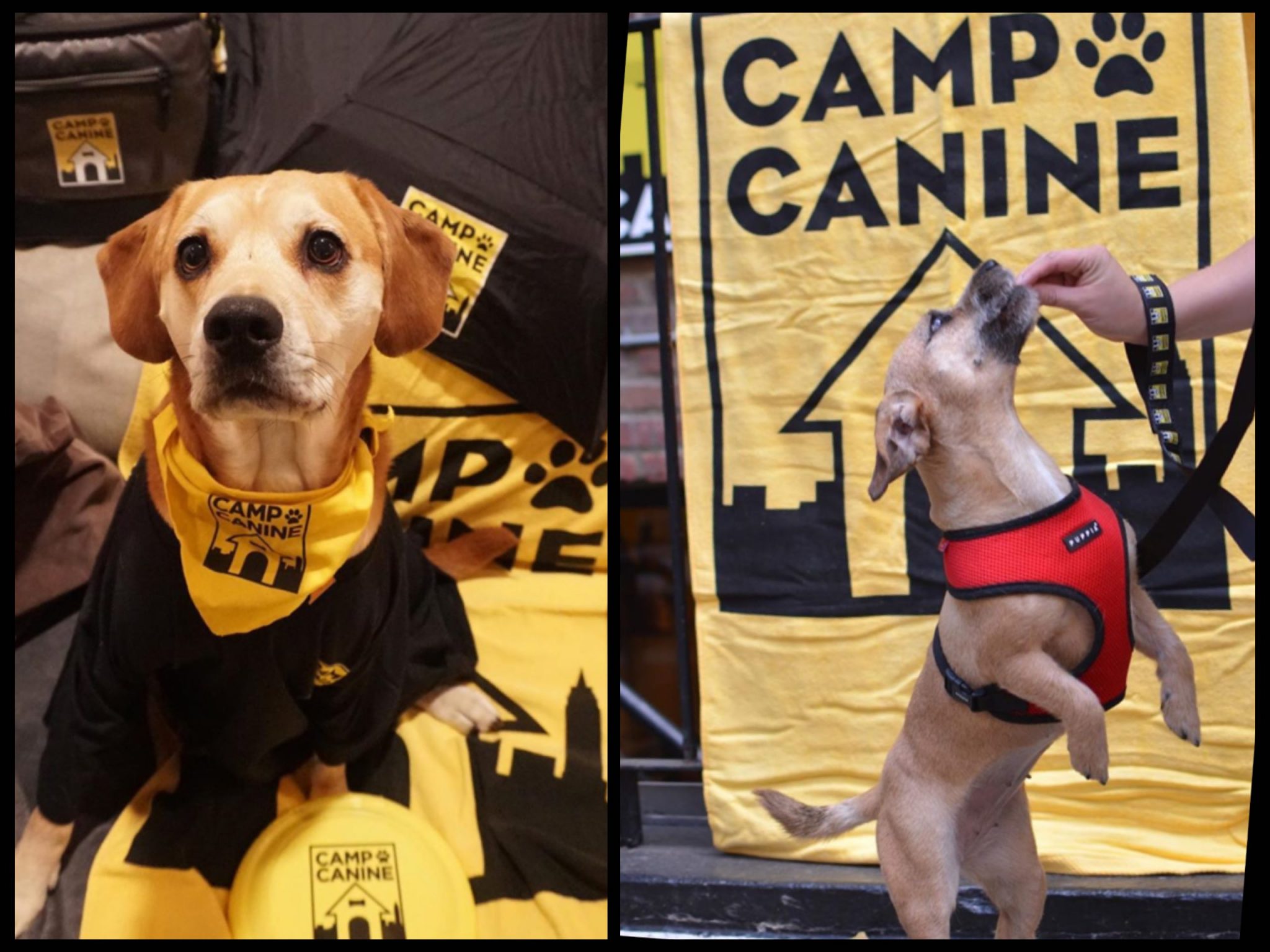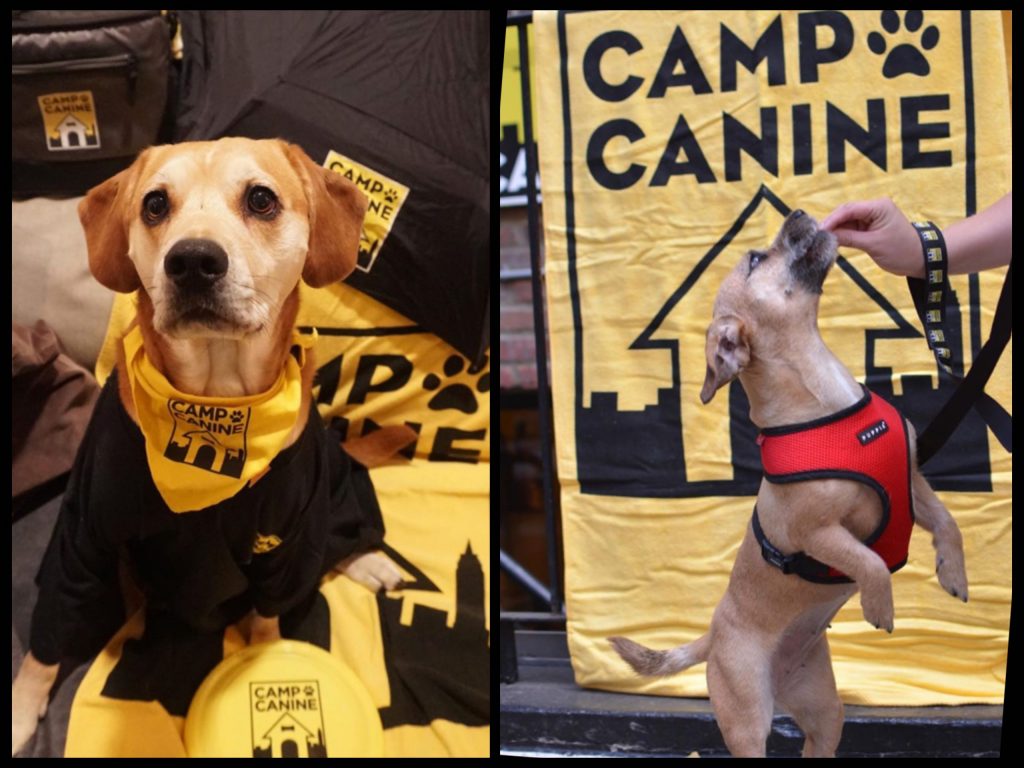 Events
We host epic 'pawties' throughout the year to which our members get exclusive invites. Most recently, we hosted a Spring Break Rager and a Back-to-School Pawty! Our Spring Break Rager included a real pool, doggy beer, and peanut butter-flavored bubbles. Our Back-to-School Pawty included free play with fun school-themed props and professional photos taken at our Photo Booth! And that is just the tip of the iceberg of the pawties we've thrown in the past! Just take a look at these incredible photos: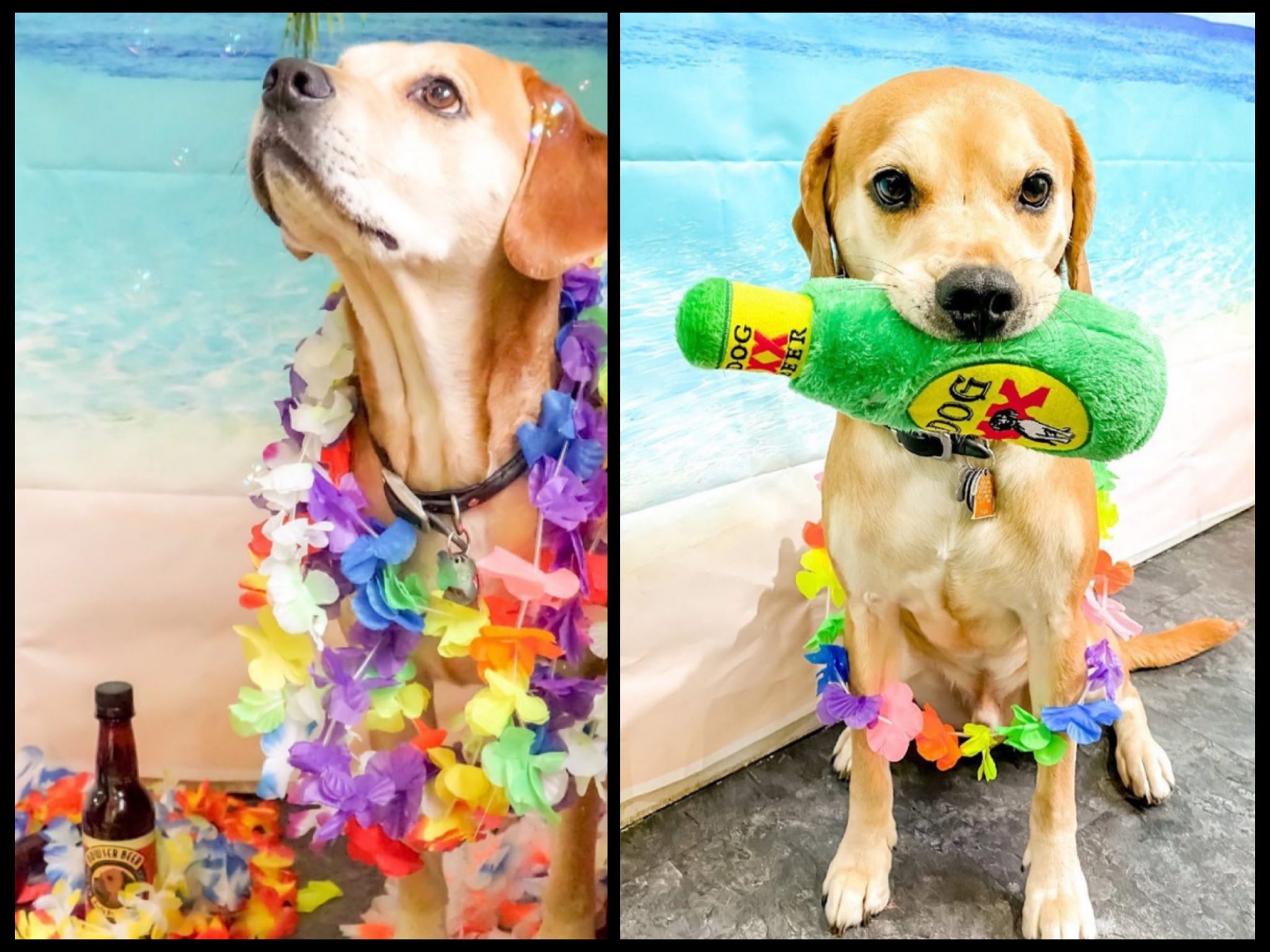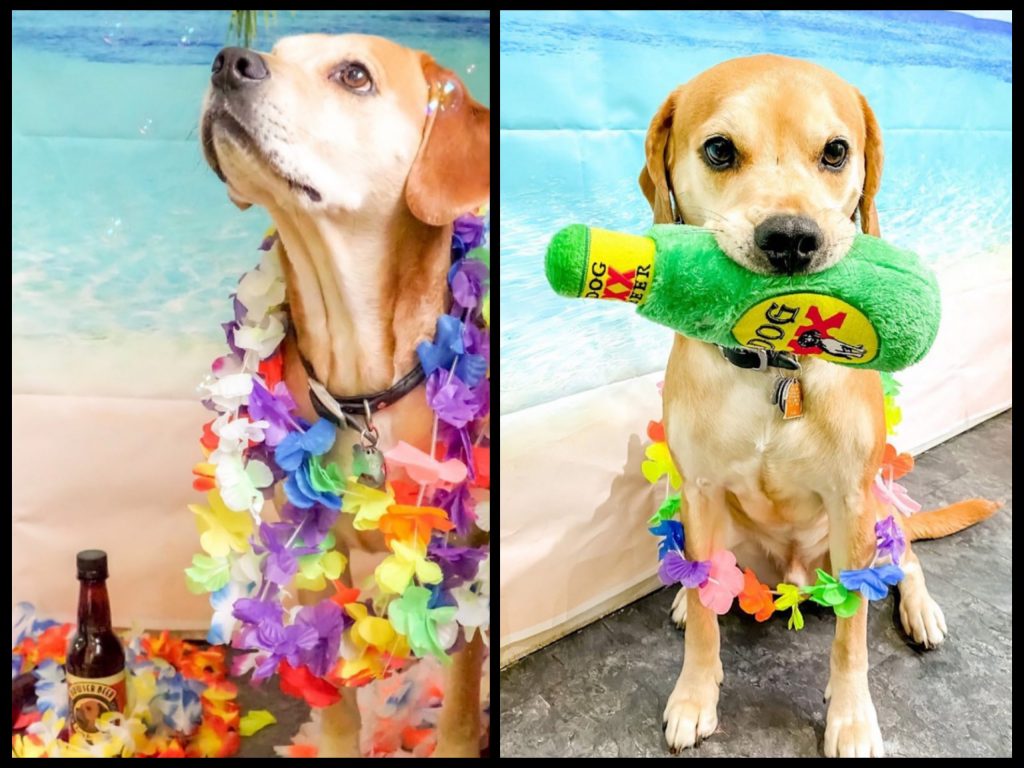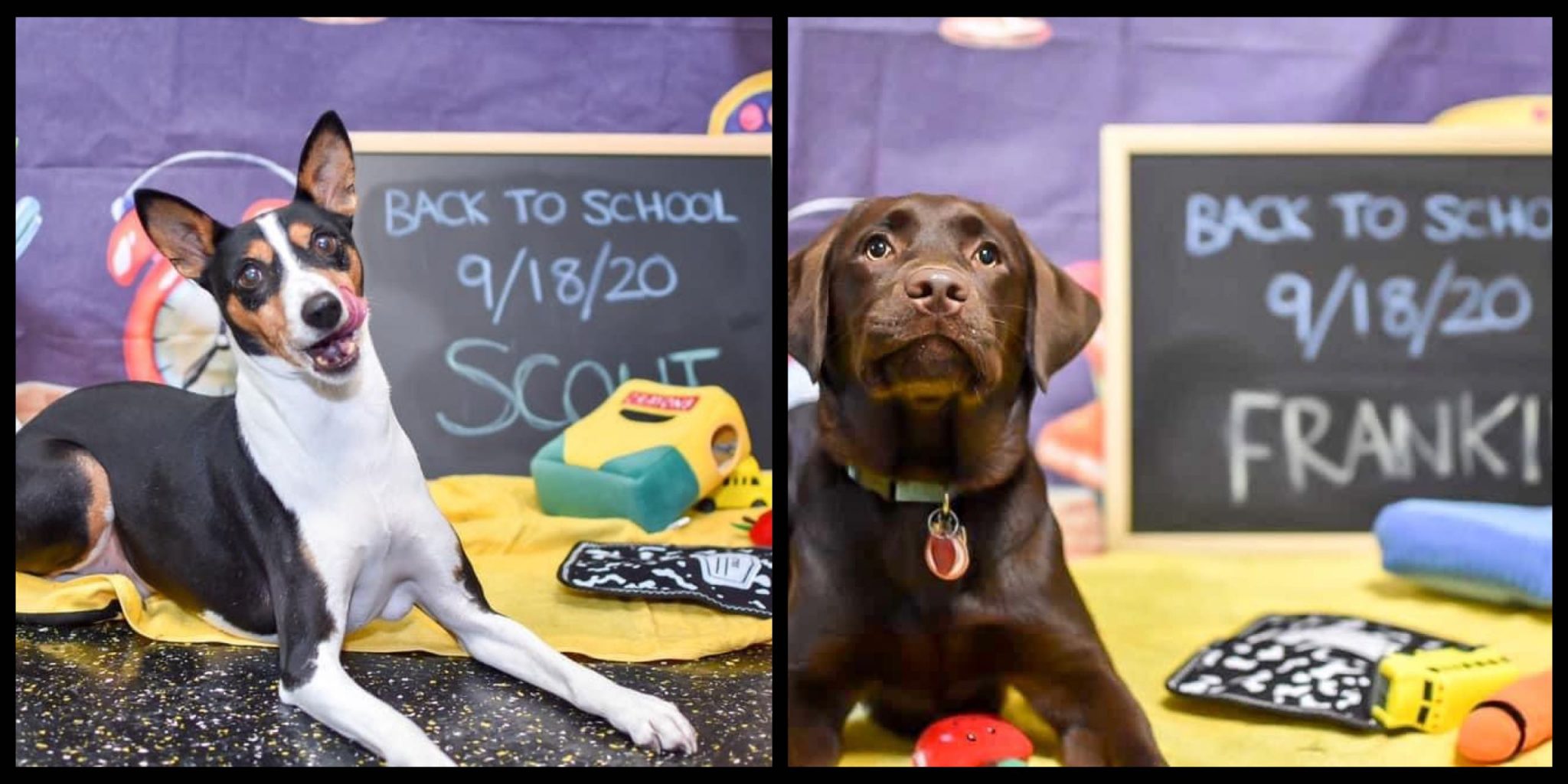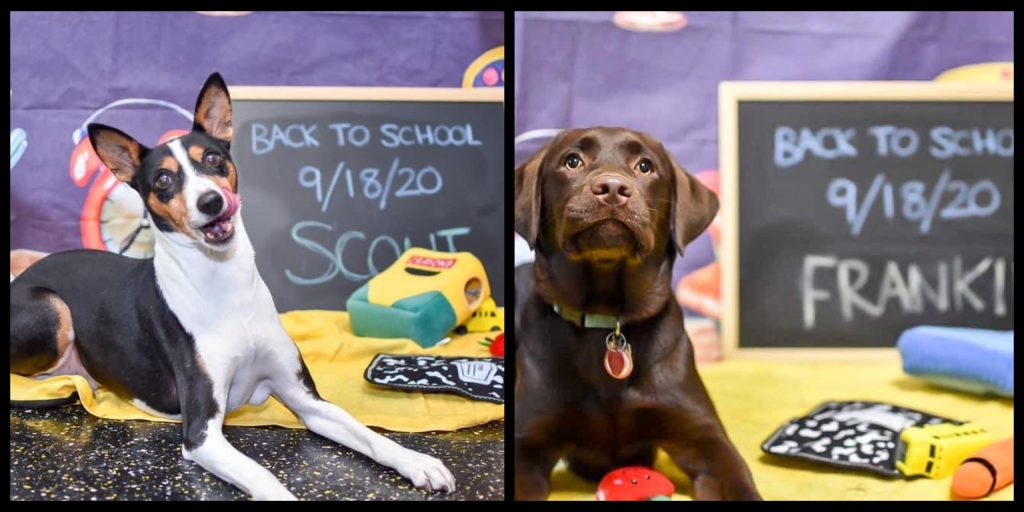 Brand New Activities
Members will get first-dibs on these brand new activities!
Cuddle Sesh: Does your pup love human attention? They get time with our counselors in the playroom during the day, but they may be craving some additional one-on-one time! We have a comfy section set up at Camp. It's quiet and peaceful, with comfortable cushions and soothing music for your dog and their favorite counselor to cuddle up with. They'll take a few pics too, so you can see the look of bliss on your pup's face.
At-Home Walks: Starting this month, schedule 15 or 30 minute walks for your dog, and our counselors will go to your home to make it happen! Instead of supplementing Camp Canine daycare with a dog walker they may not know, have your pup's favorite counselor greet them mid-day and take them on a nice walk!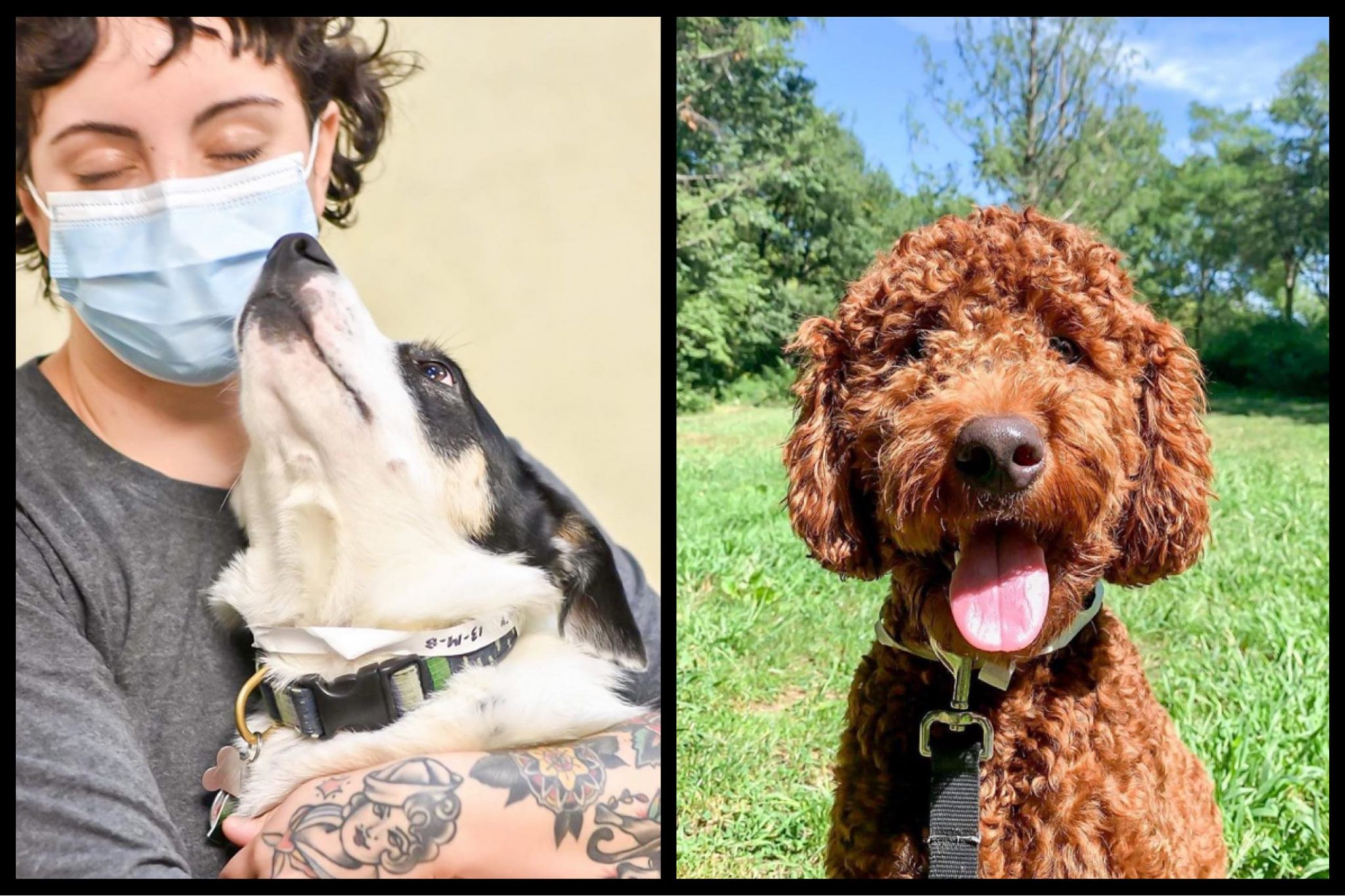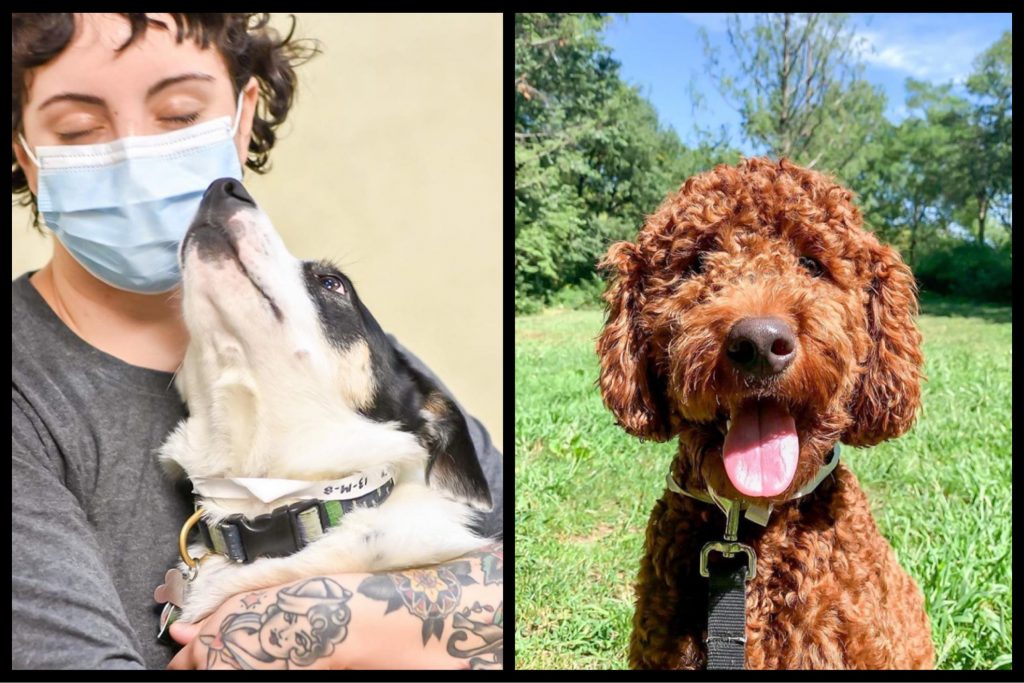 We love all of the dogs who come through our doors, and we make sure to take special care of our members. Interested in joining our membership? Call (212) 787-3647 or email info@nycampcanine.com and we'll get your pup set up!