This time last year, Camp Canine appointed our second-ever brand ambassador. By popular choice (aka an internet poll), Oliver took the title! Even throughout this weird year, Oliver has done an excellent job at representing the Camp Canine name as our brand ambassador.
First, a little bit of background on our famous brand ambassador: Oliver was rescued from AC&C as a little Beagle-pup, and grew much larger than his mom expected! She still remembers the day he graduated from the small dog playroom into the large dog playroom, where he rules to this day. When not at Camp, he loves jumping the fences in Central Park and sunbathing on his mom's terrace. He's an independent boy with a mind of his own; once he got off-leash in Central Park and, instead of returning to mom, he turned around and sprinted to Camp Canine! Mom says it gave her a heart attack, and we'll admit we were a bit confused when we saw Oliver standing alone at our door, barking to be let in. Oliver's mom works on Live with Kelly & Ryan – he has even made it on-screen a few times! But he has never let the fame get to his head; he has always  approached his Brand Ambassador duties with humility. He is just "one of the campers."
Now, the time has come for Oliver to pass the crown to the next brand ambassador. But first, let's take a look at some of the highlights of his ambassador career:
To enter into the contest, our ambassador-to-be submitted an incredible photo of himself posing with his Camp gear. Considering he started at Camp Canine in his puppyhood, he has certainly accumulated a lot of Camp-branded merchandise.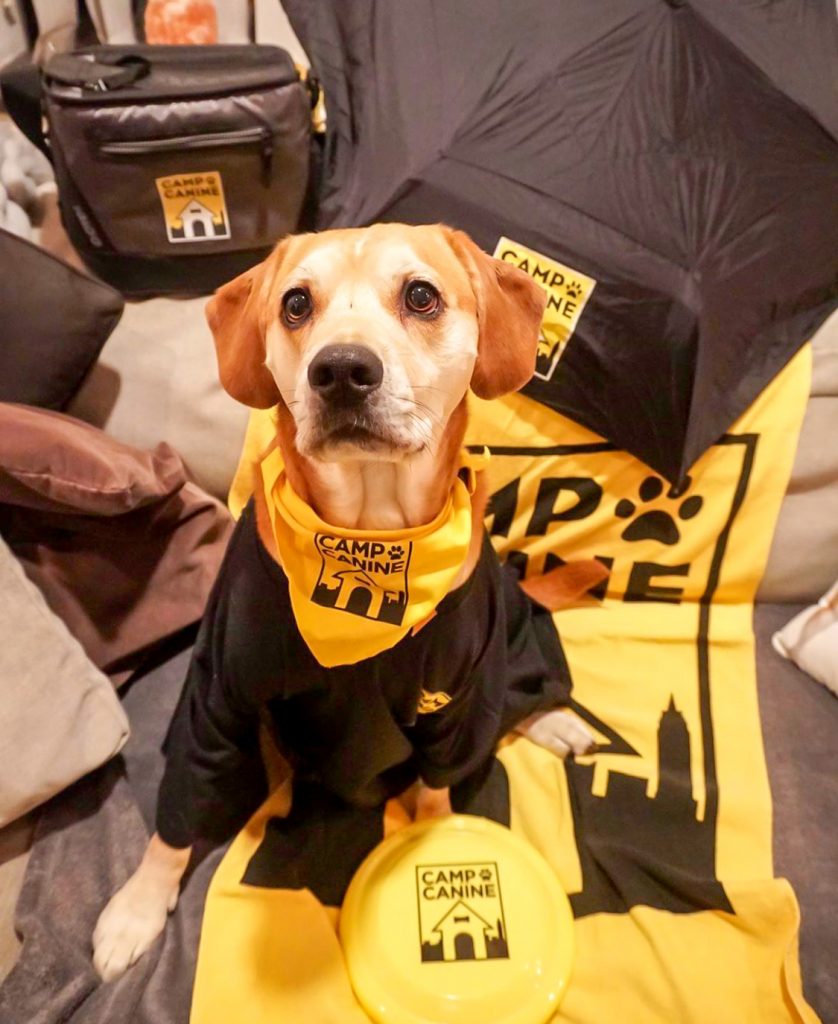 After winning the public poll, he posed in a "passing the crown" photo shoot with his predecessor and our very first brand ambassador, Harley.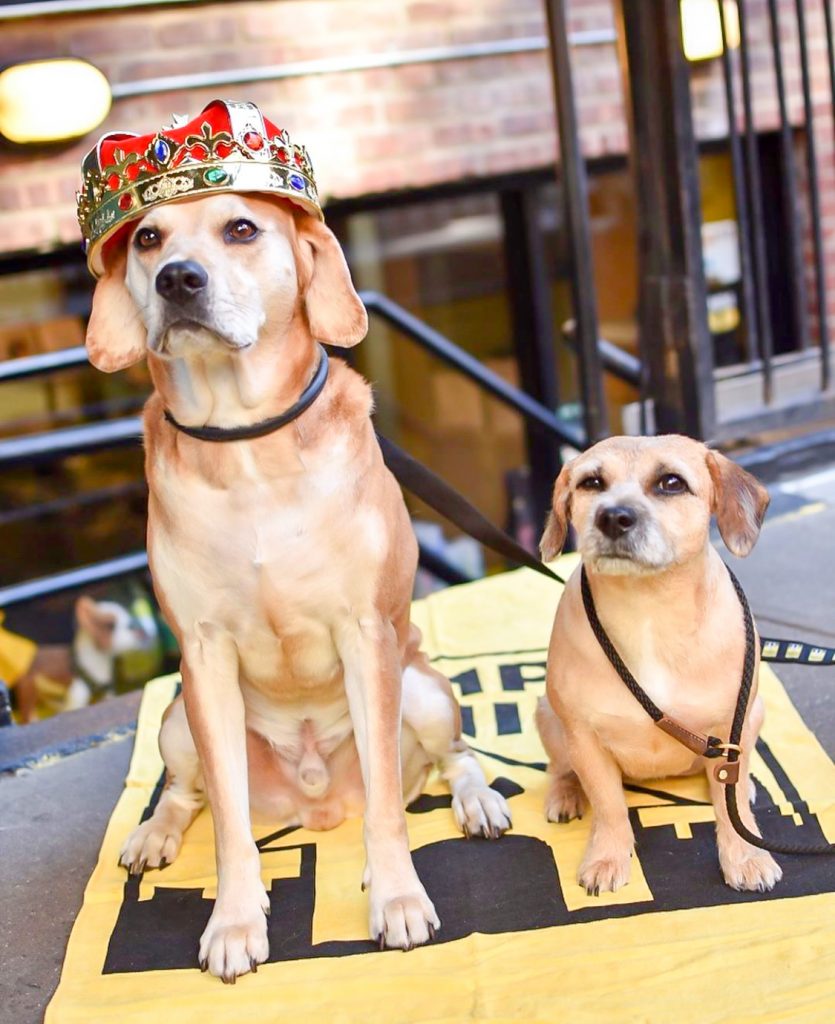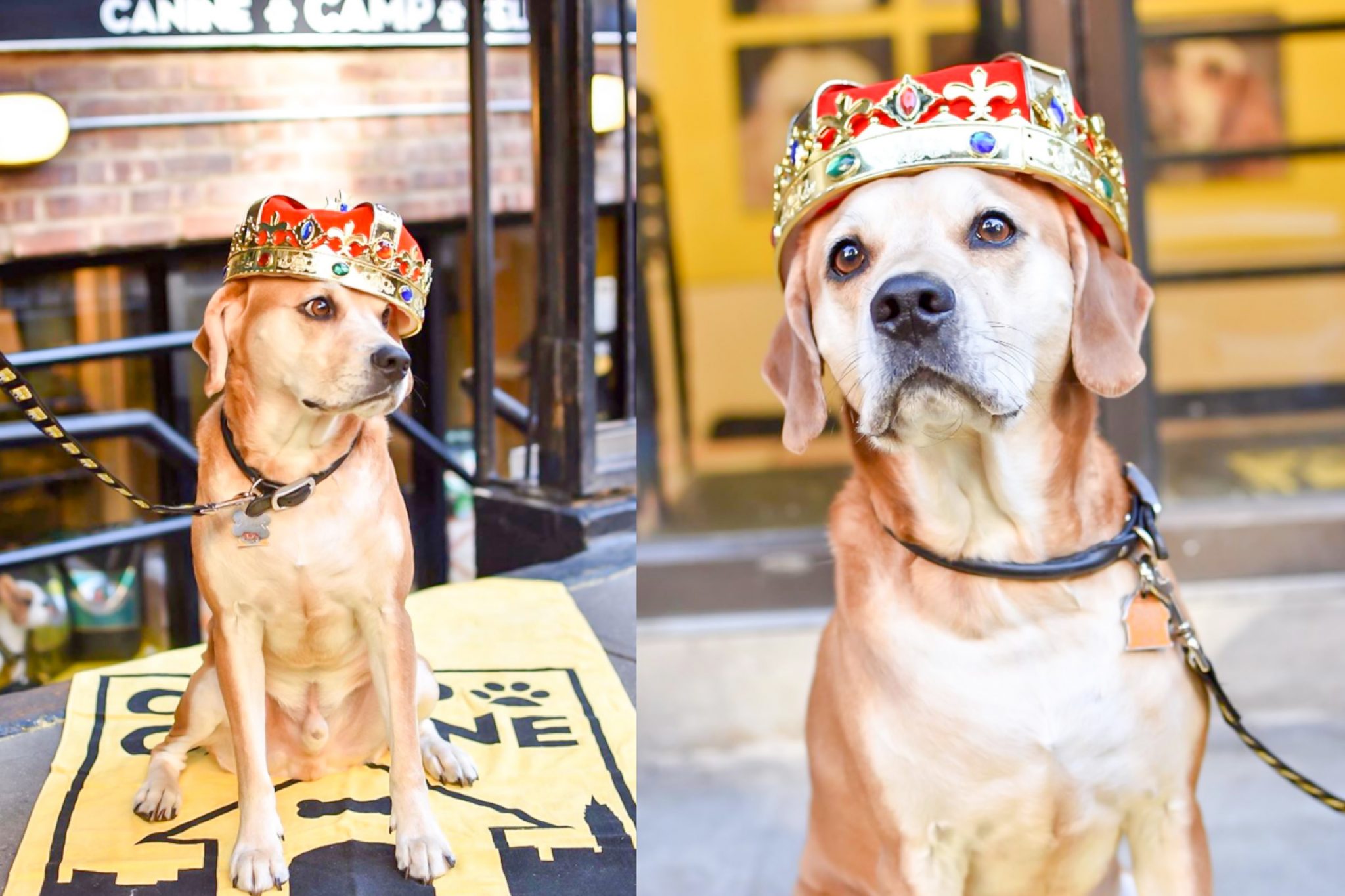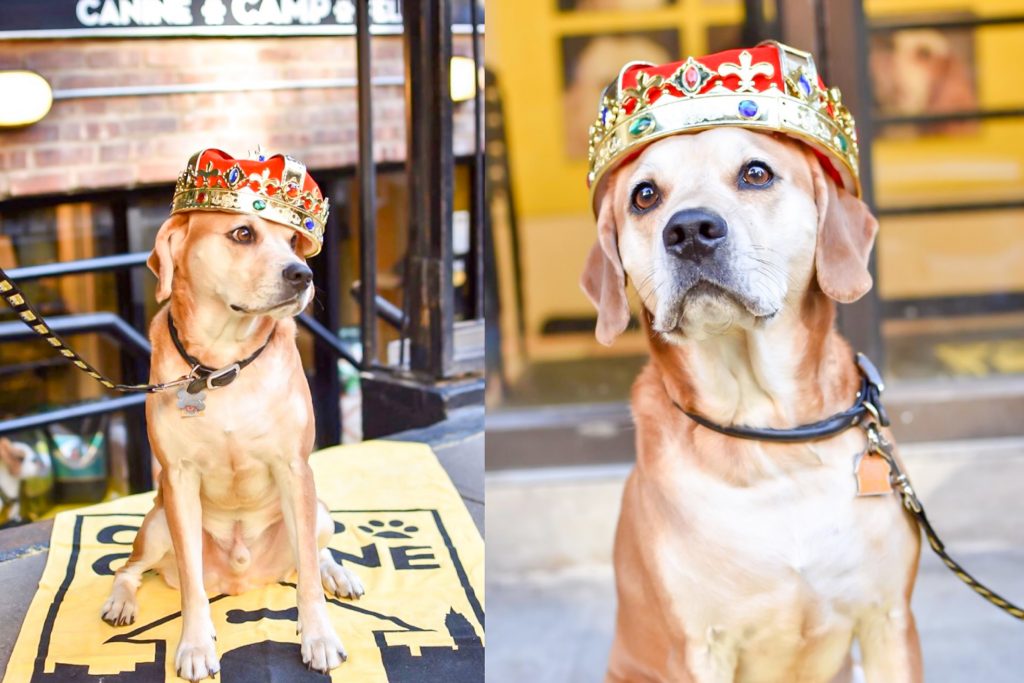 Though he wasn't eligible to win our Howloween Costume Contest (our brand ambassadors become the voice of Camp Canine – they spend their time encouraging their fellow campers to pawticipate in any additional contests during their reign, rather than win those contests themselves) Oliver and his mom showed up as two delicious pieces of bacon! His best friends, Milo and Murray, came as fried eggs – together they made one delicious breakfast!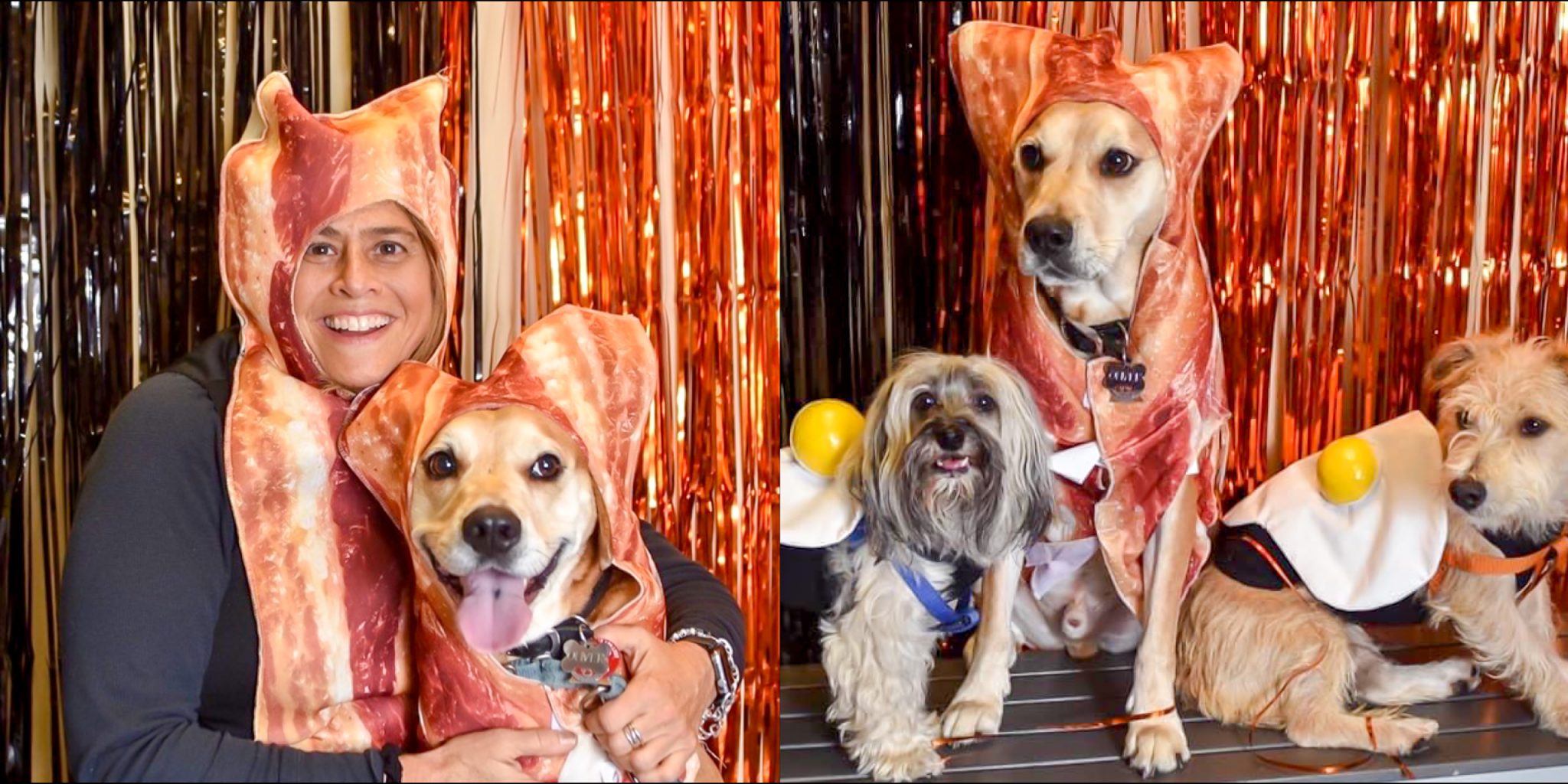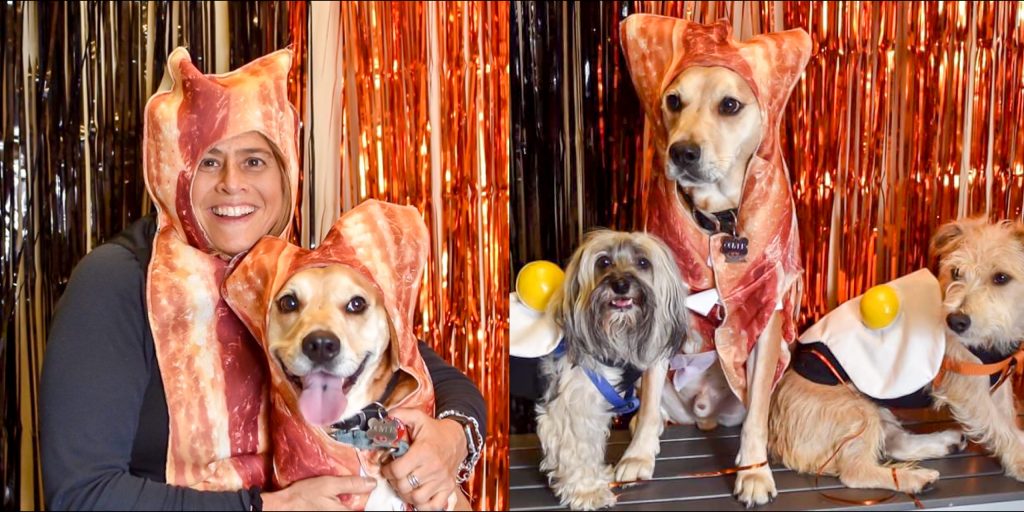 To continue in his duties of encouraging Camp spirit, he showed up with a different ugly howliday sweater every day of our Annual Howliday Sweater marathon week! For 5 days straight, we ask our campers to wear their best howliday sweaters; Oliver went above and beyond and showed up with a new best every day.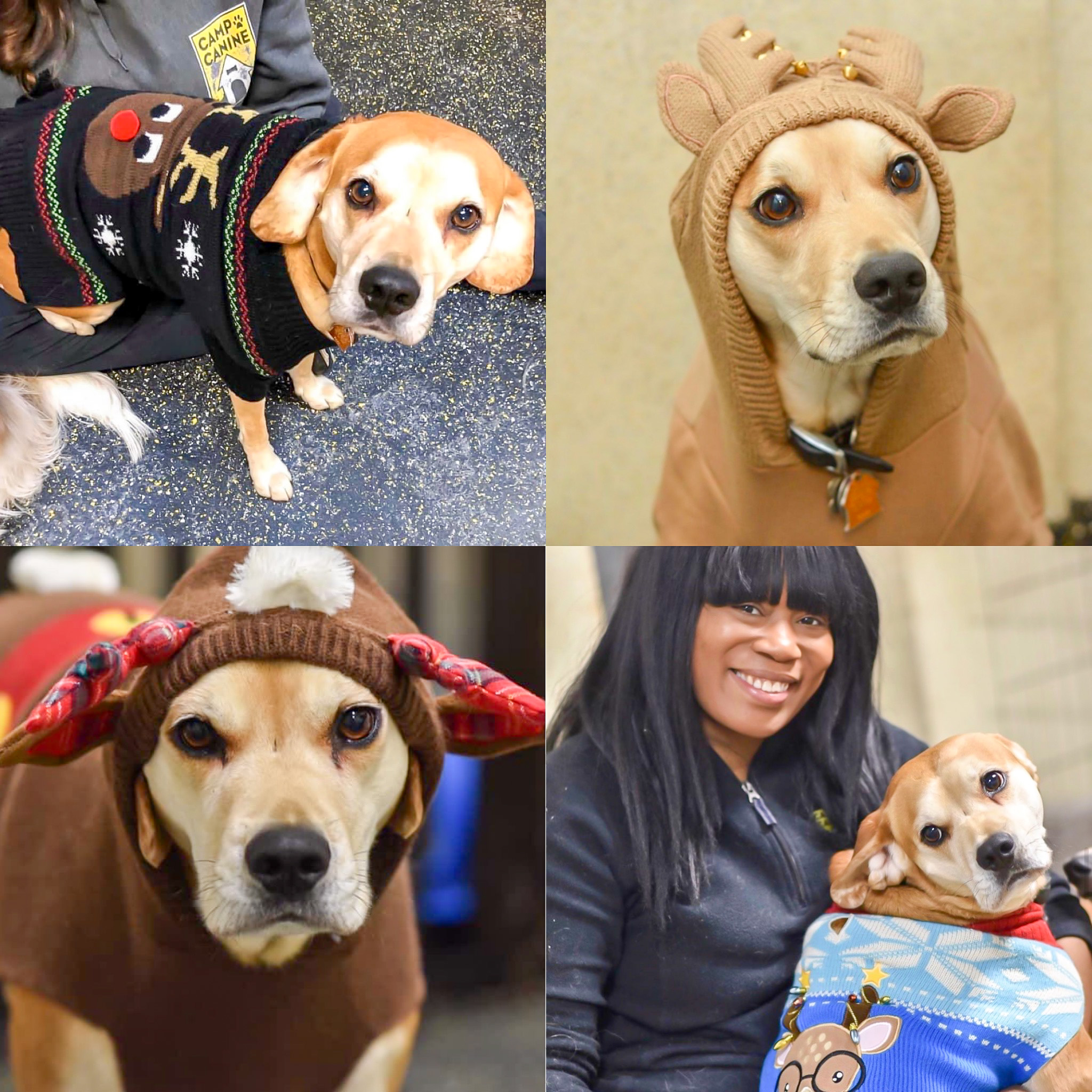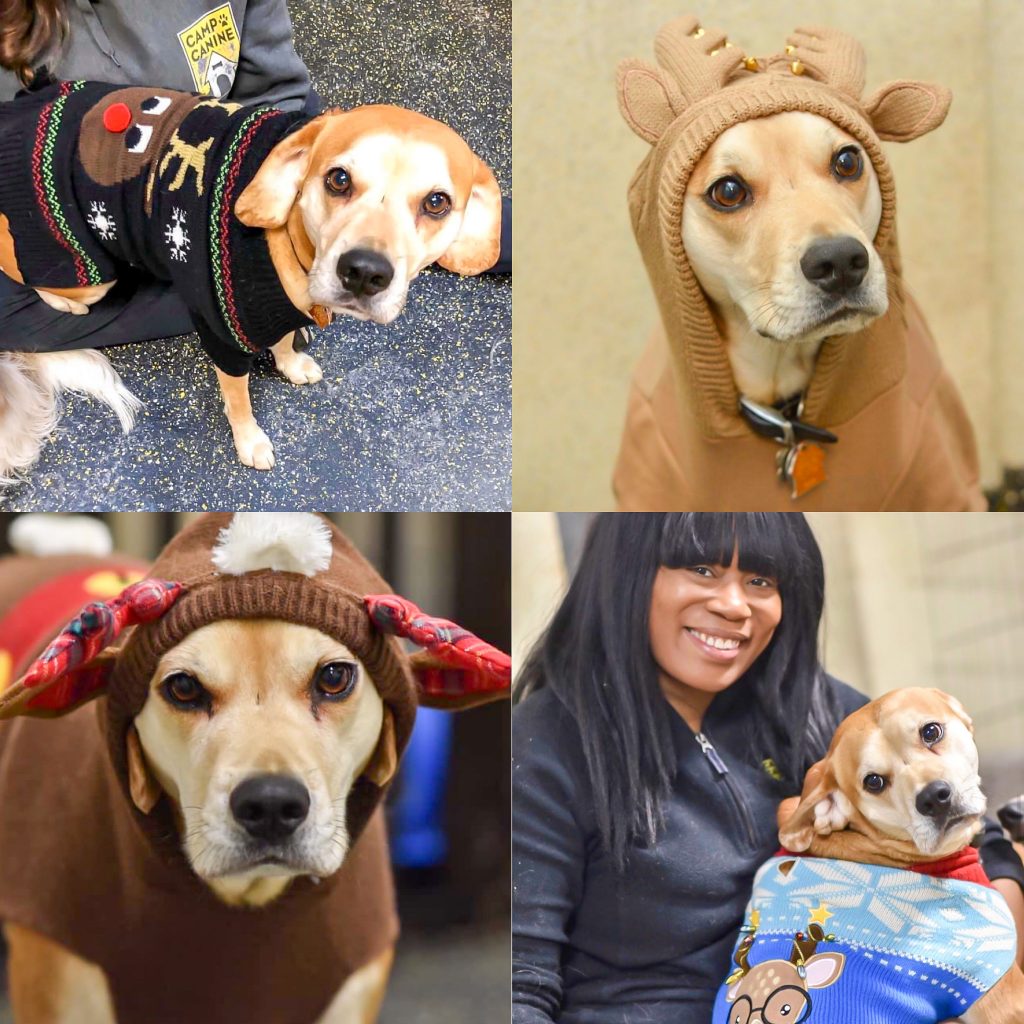 Once 2020 struck, Oliver's duties shifted to Valentine's Day. He was the spotlight of our Instagram livestream that answered the important question: who will get Oliver's final rose? After weeks of wondering, Oliver took his date Milo to Central Park and gave him his final rose. They then had a photo shoot together to promote Camp Canine's Romantic Central Park Date add-on available to all campers.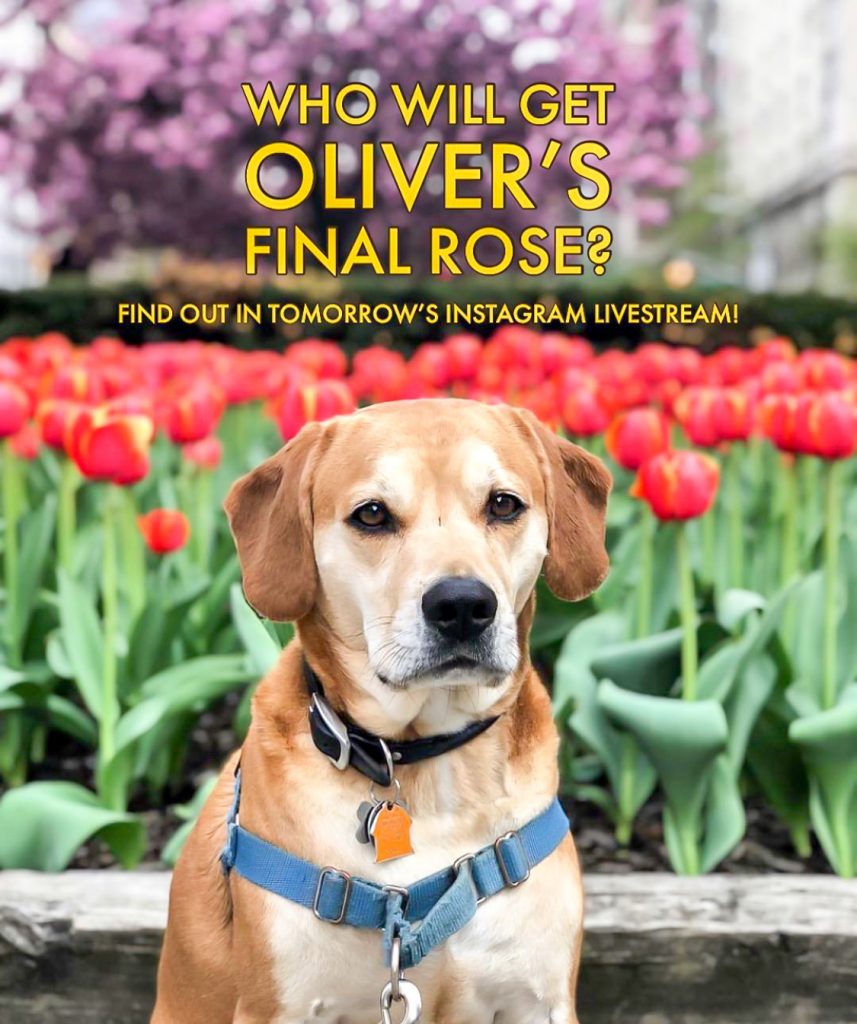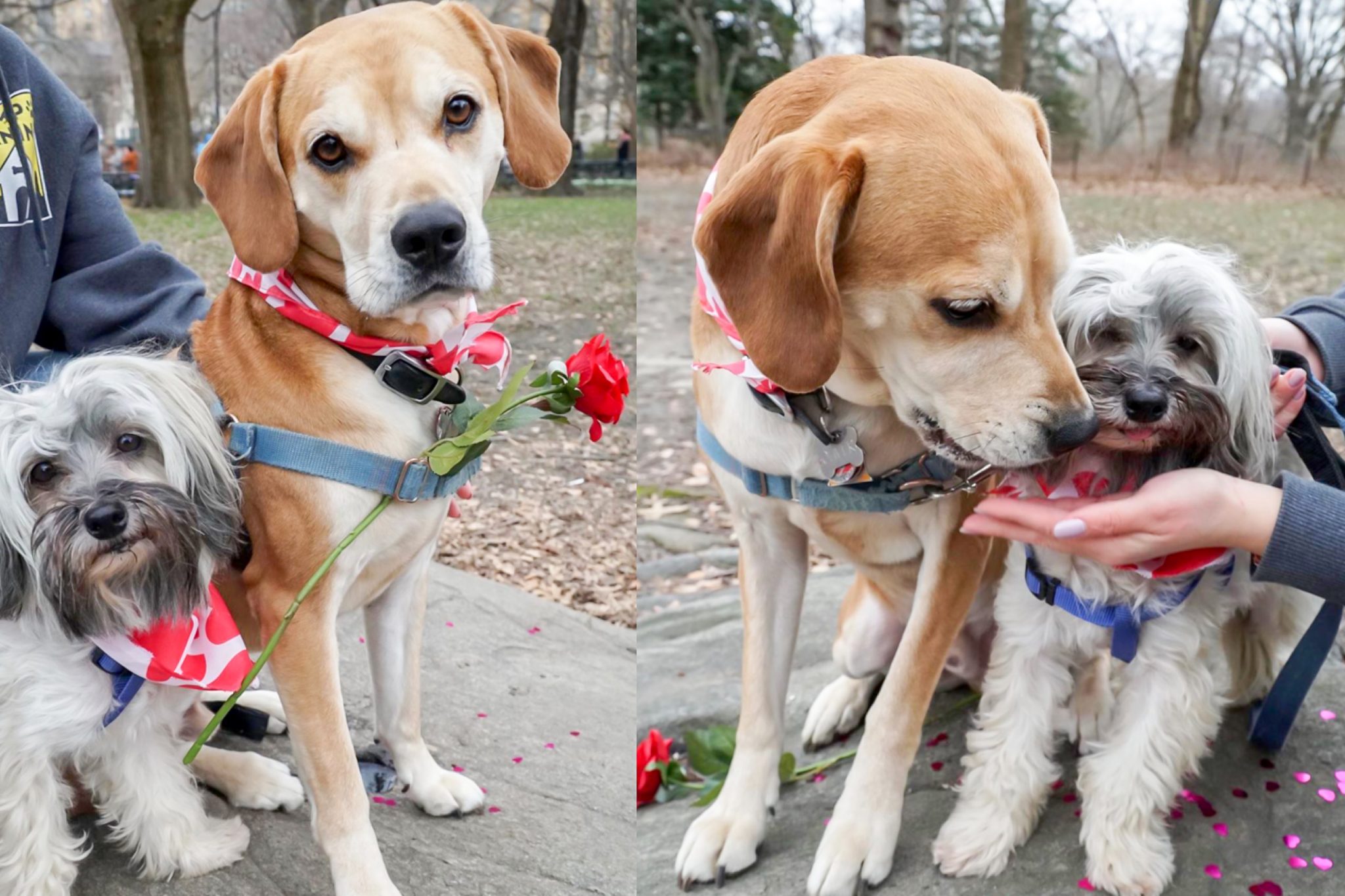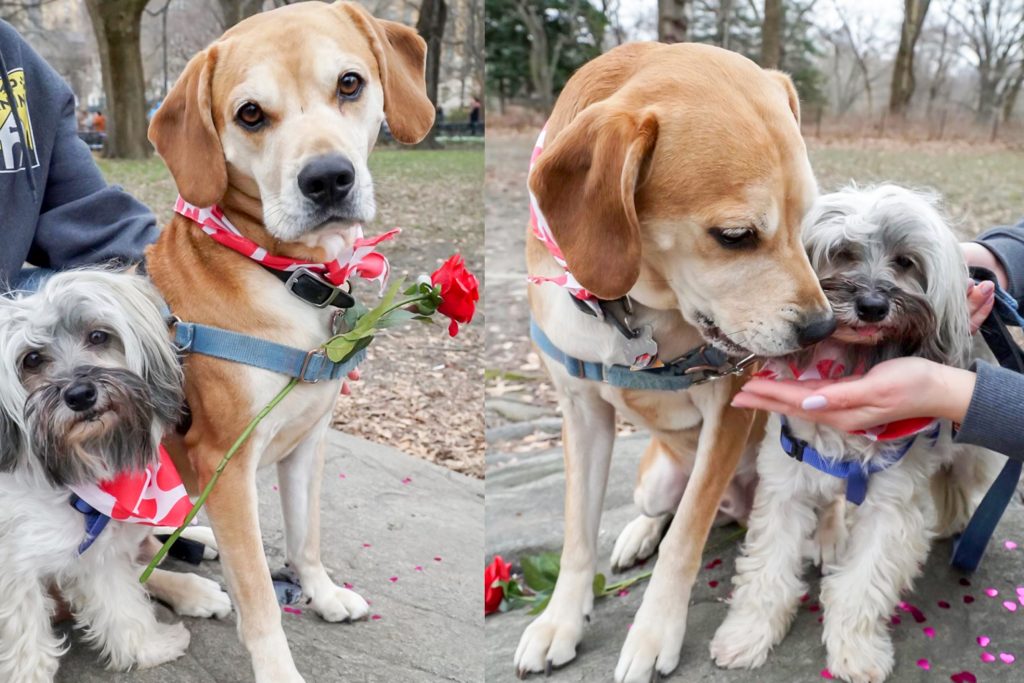 Spring Break '20 was lit! Oliver got to pawty with us early – he pawticipated in the photoshoot that would promote our first-ever Spring Break pawty (a swimming pool and doggy beer included!) And on the day of, he had a lot of fun pawtying it up with his besties.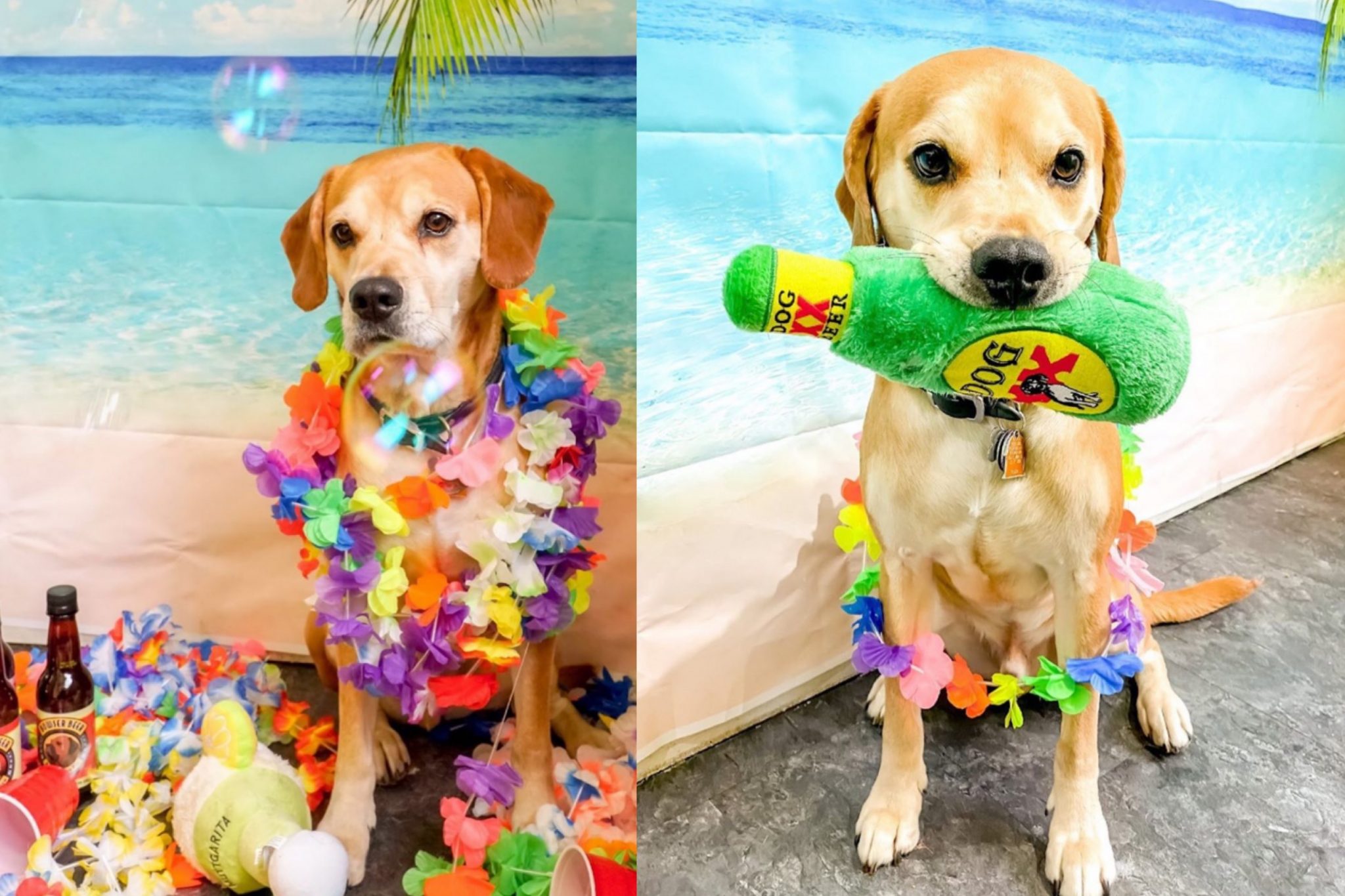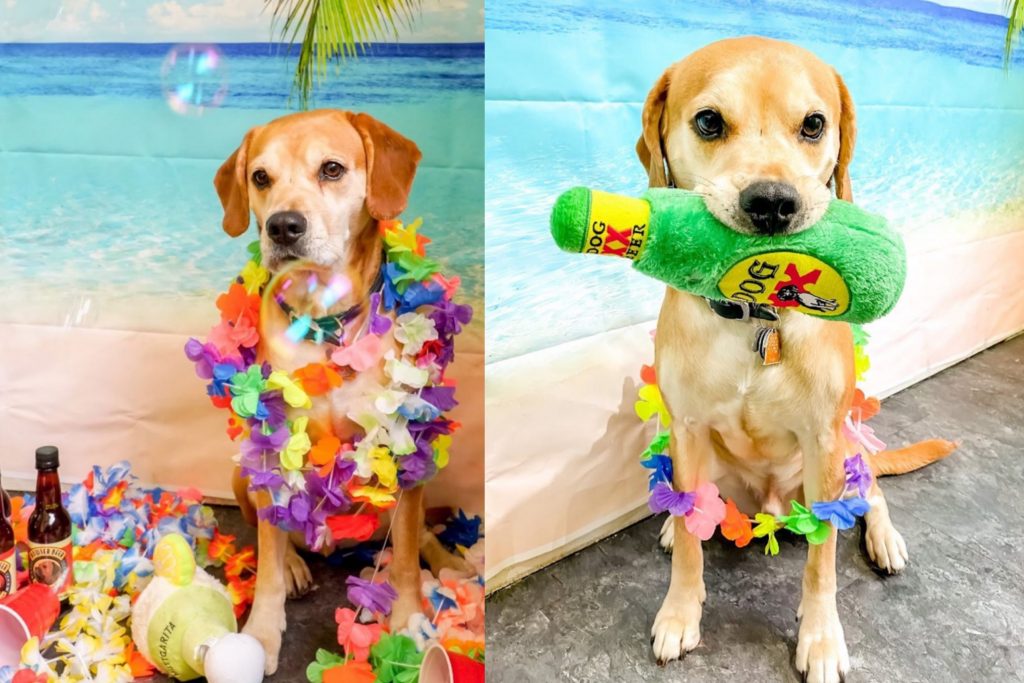 2020 took a weird turn, but we were grateful to stay connected with Oliver and his mom, even during NYC's Pause. He pawticipated in our Talent Show and allowed us to include him in our blogpost about our campers in quarantine. Now, as the end of his year as ambassador draws near, he is ready to pass on the torch to whomever follows in his pawprints. Thank you, Oliver, for your service!
This month, Camp Canine will open up the Brand Ambassador contest once again; who will be our celebrity pup for the 2020-2021 year? Starting on October 1st, submit a picture on Instagram or Facebook of your pup rocking Camp-branded gear! These pics will be compiled into an internet poll that will go live on Friday the 9th. Don't have Camp swag? Email our staff at info@nycampcanine.com to learn about what we have in our Pawp-Up Shop!
Once appointed as our next brand ambassador, this new celebrity can expect to:
Model in a "passing the crown" photoshoot with our previous brand ambassadors, Oliver and Harley, as well as to be a star in their own Camp-branded photoshoot. These pictures will be used throughout the year!
Be interviewed – the answers (supplied by their pawrents) will be featured on instagram.
Their headshot will be placed on our Brand Ambassador Hall of Fame (coming soon!)
And they'll be given complimentary activities or featured in festivities throughout the year.
To our 2020-2021 Brand Ambassador: we can't wait! This is going to be pawsome.