What an eventful year!
From Central Bark walks through the beautiful park in all sorts of seasons, to welcoming numerous new members and puppies into our family; and from celebrating holidays and events with our campers, to saving the lives of many pups affected by the year's natural disasters.
We're most thankful for all of the wonderful memories we've been able to make with our camp family – four-legged and two-legged alike, and we're excited to carry this love and community into 2018.
To end our year on a bang, take a look at all of our 2017 highlights!
Rain, sun, snow – our campers and counselors trotted through Central Park, no matter the season. 
Our year began by celebrating the 18th birthday of our 'Top Dog' Tania's dog, Mooshoo.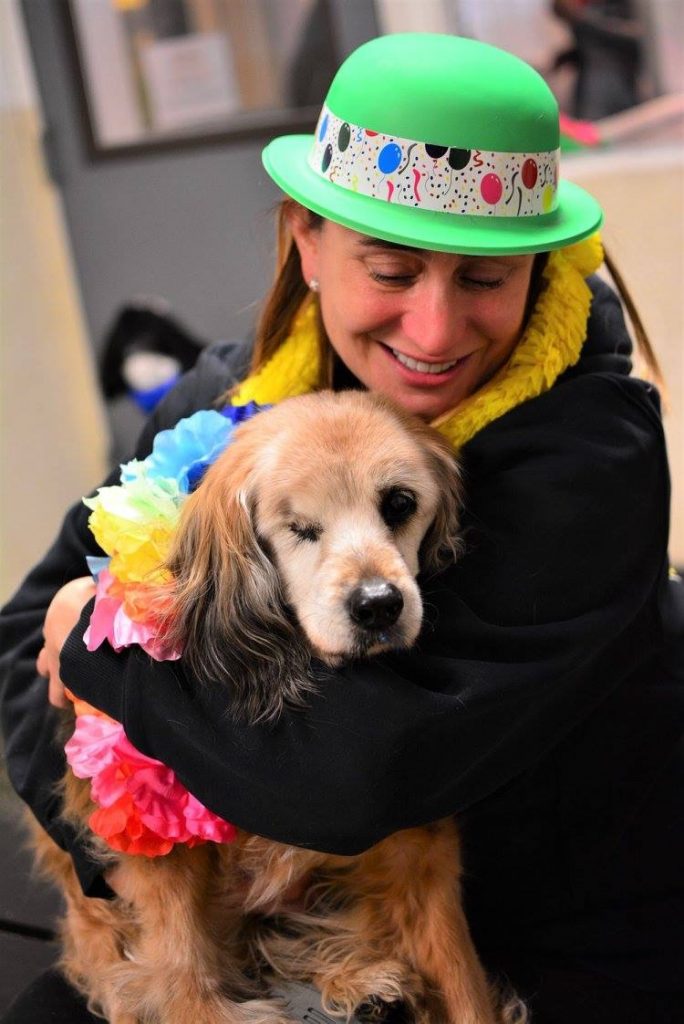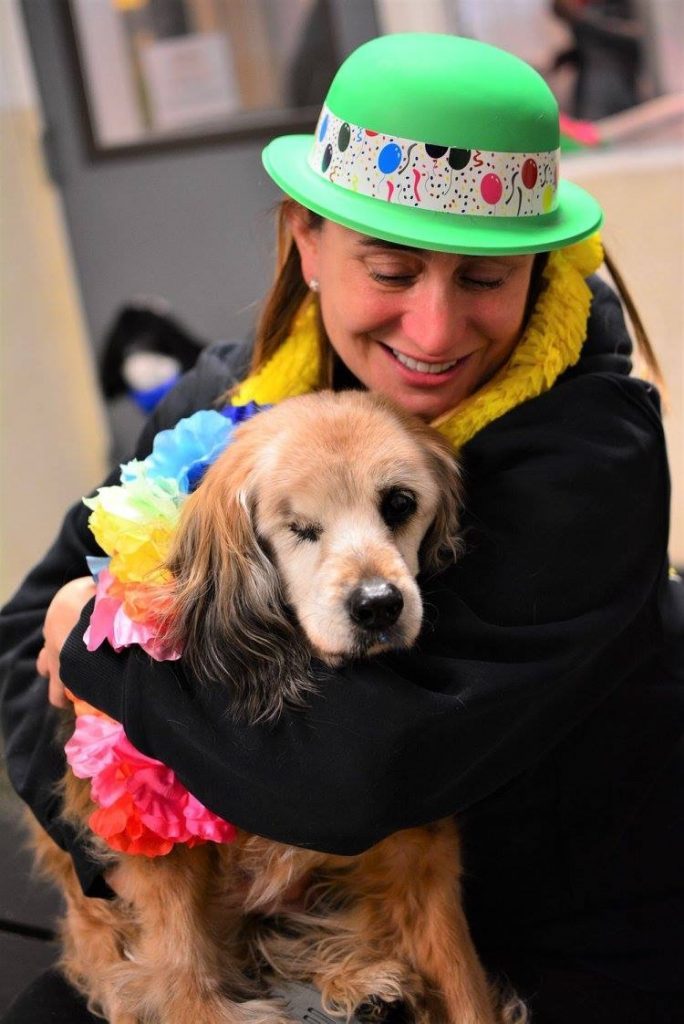 Feel free to read more here.
We introduced one of our wonderful groomers, Sarah, to the internet and live-streamed her grooming process. You asked her questions, and she primped and preened a pup in front of you!

Watch the livestream here!
We celebrated our five-year anniversary with a red carpet party for the pups, and special deals for you.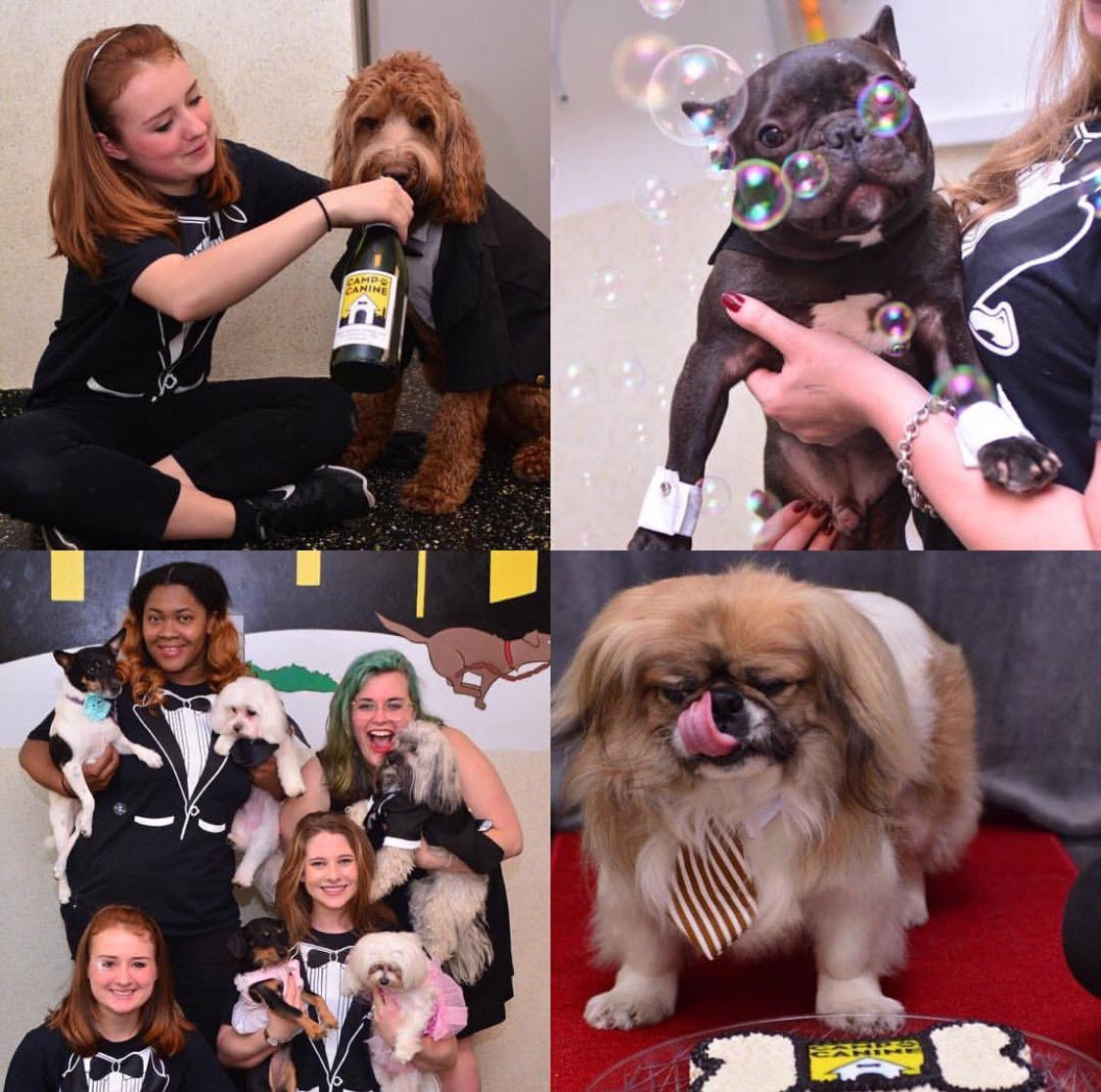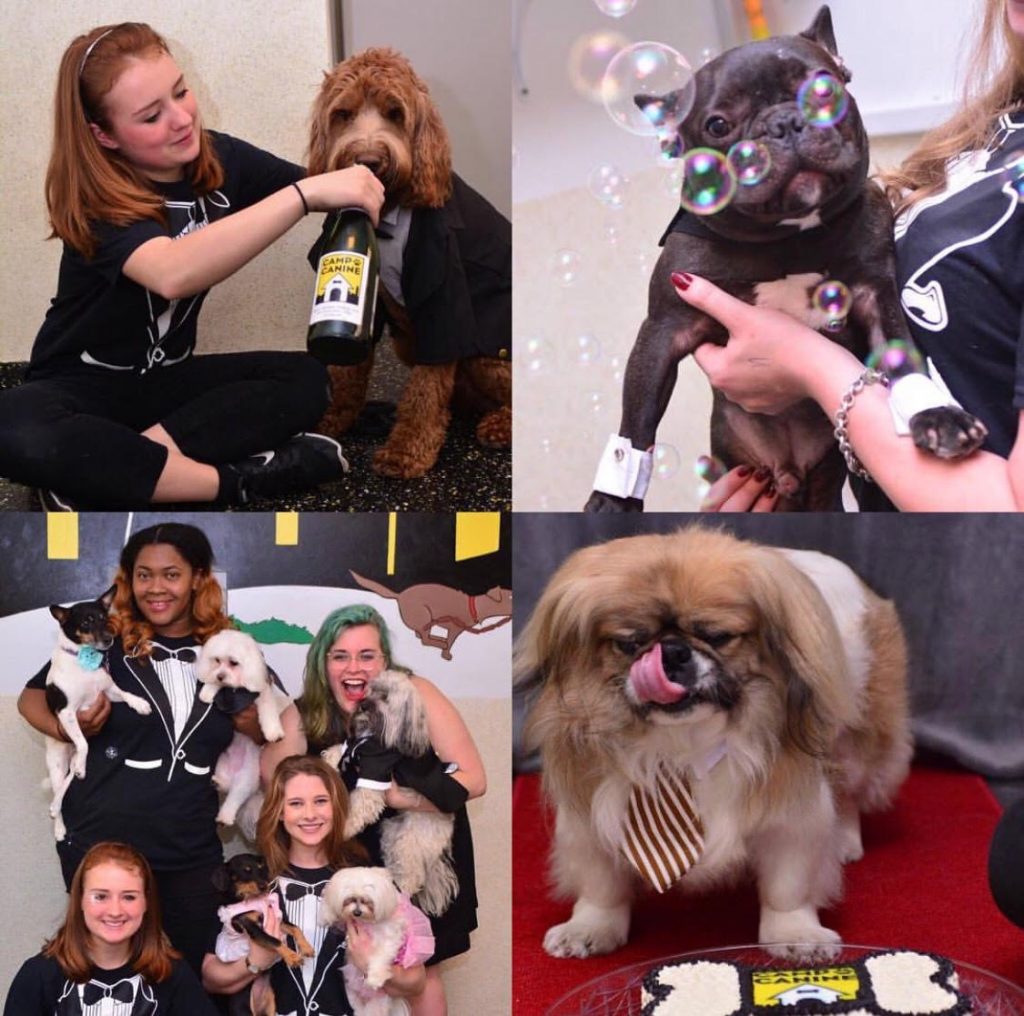 Read more here.
We donated free makeovers to rescue dogs that were featured on Live with Kelly & Ryan.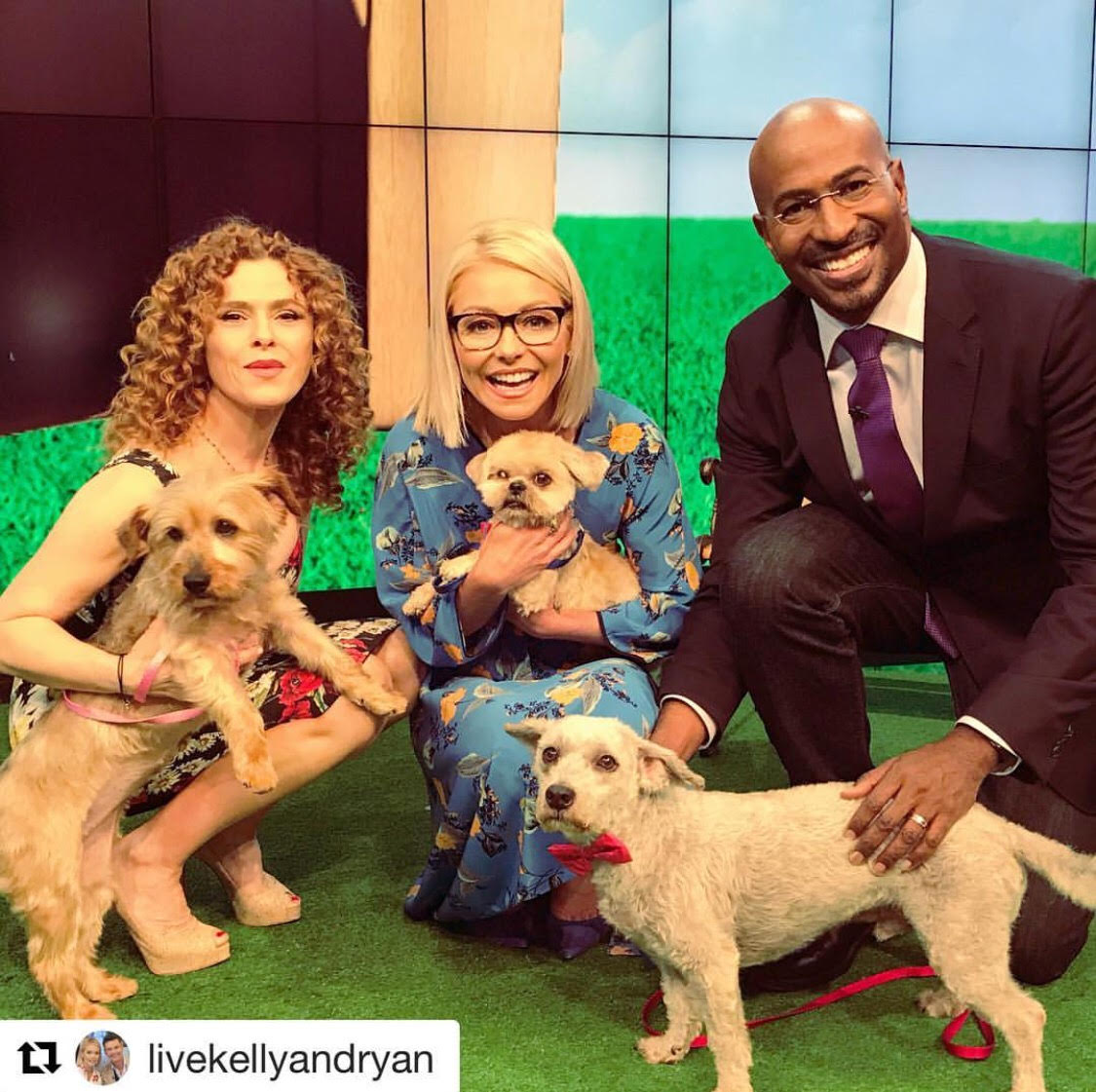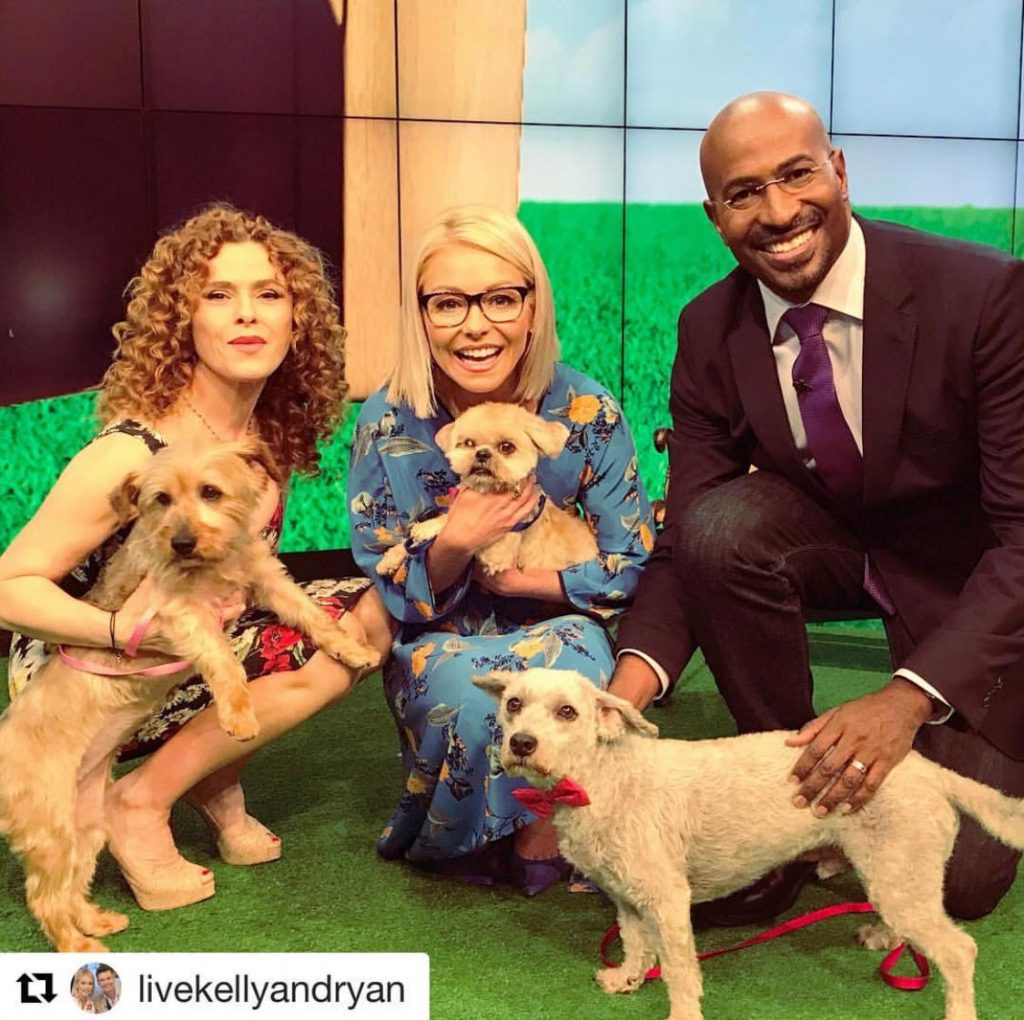 Watch it here!
We partnered with Trainers in Transit to host a dog-friendly workout class in Central Park; all proceeds went to Animal Lighthouse Rescue.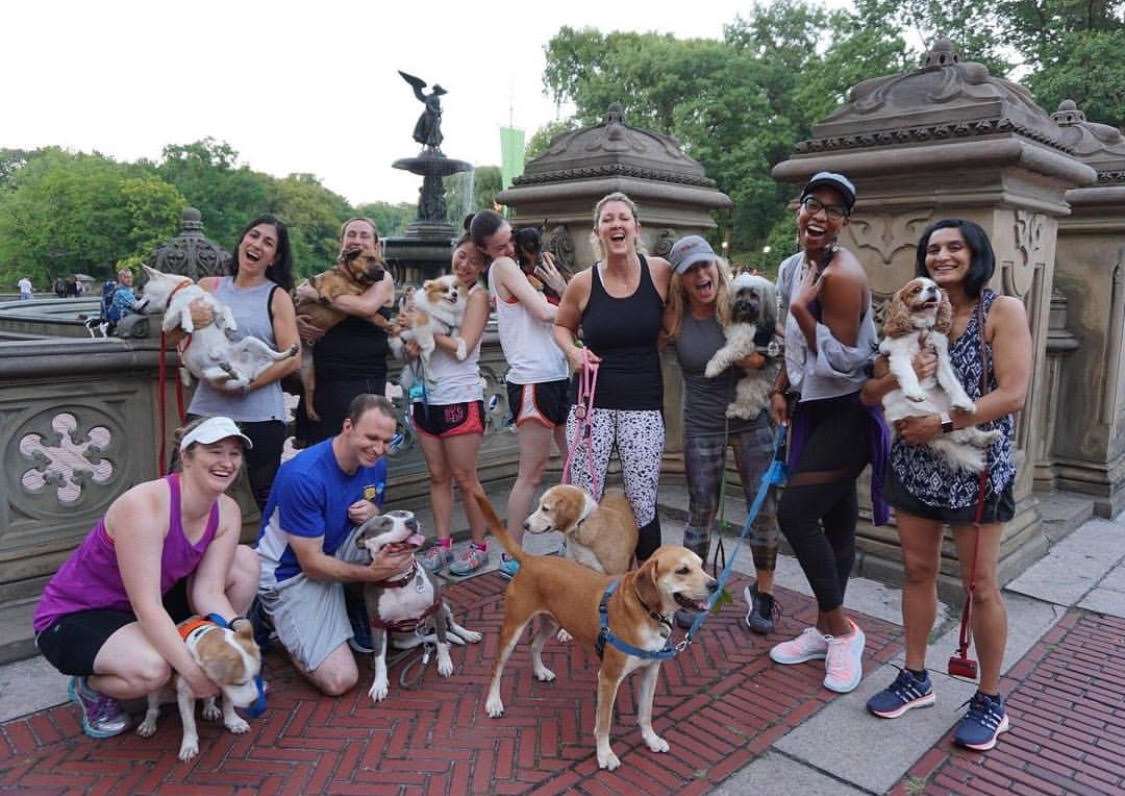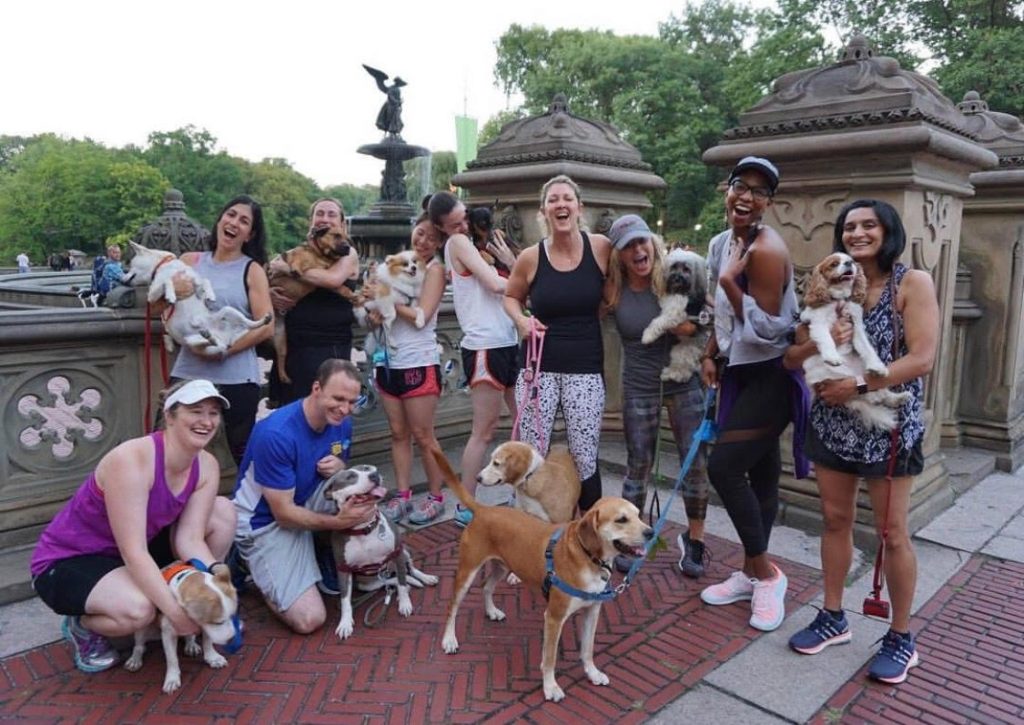 We met even more neighborhood pups during our day at the Columbus Avenue Street Fair!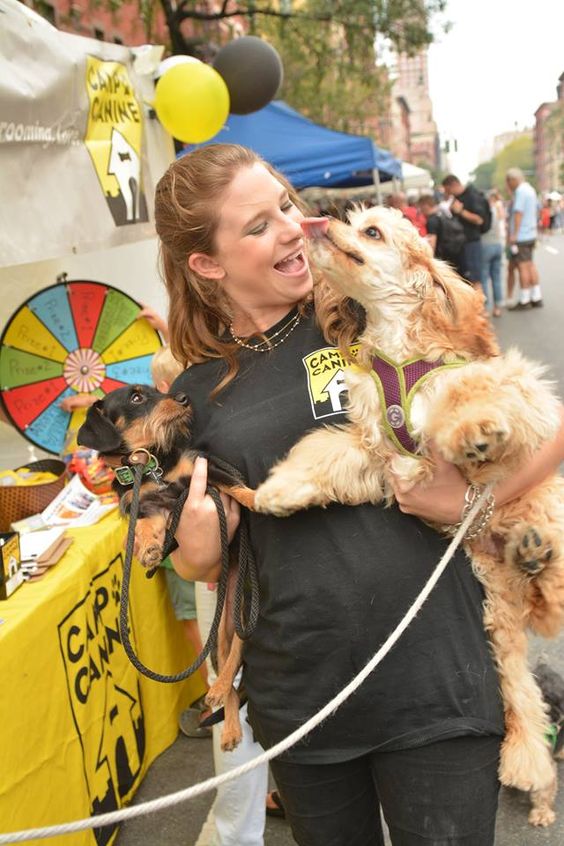 We assisted in the rescue of nearly 200 animals from the Houston area, after Hurricane Harvey devastated the region.
My favorite memory of 2017 is rescuing dogs from the hurricanes in Texas and Puerto Rico. It felt amazing to help save those little lives. – Tania, Top Dog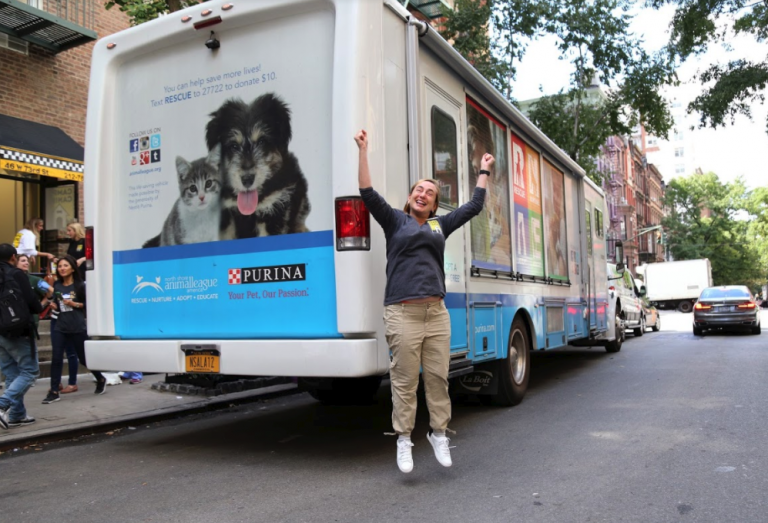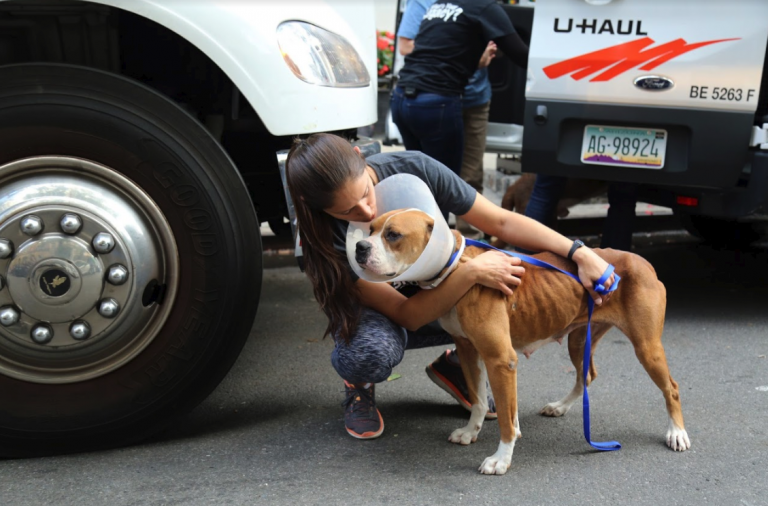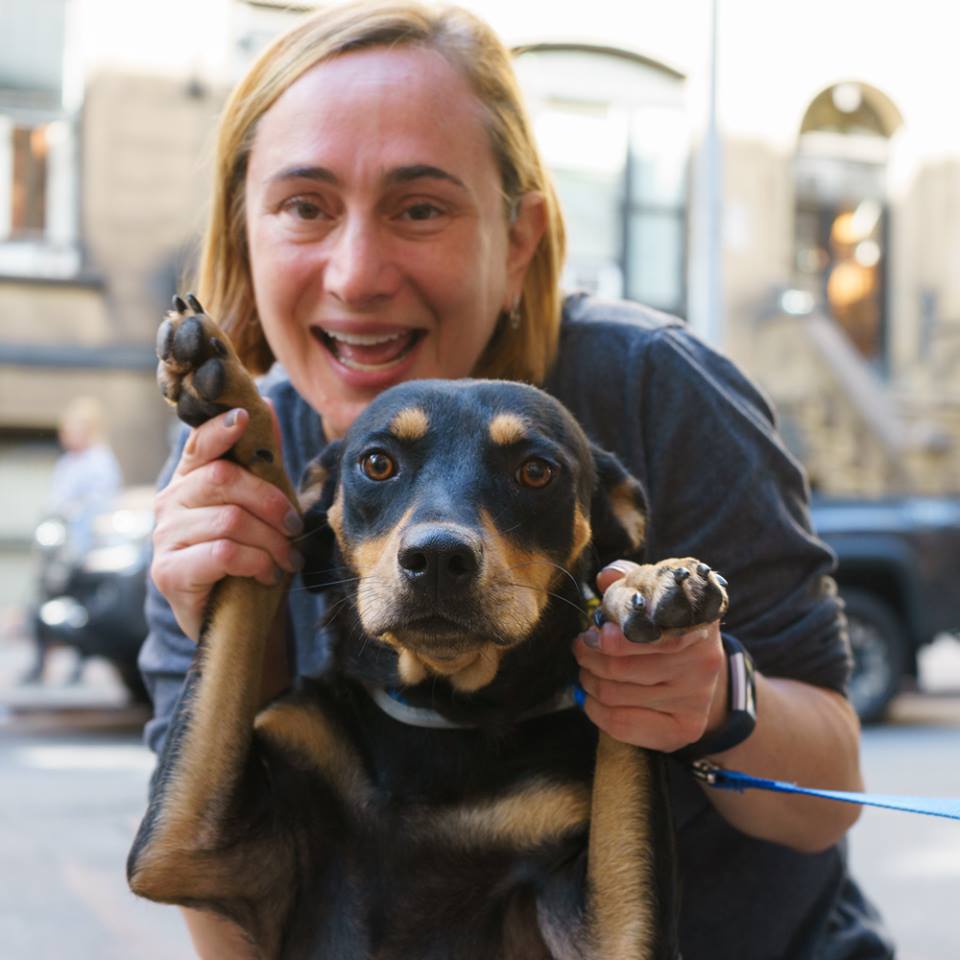 Read more here.
Growing up, it was my dream to help animals. Here at Camp Canine, I was given the role of handler in charge of our rescue dogs/fosters. I had great passion in this position. I took care of the Hurricane Harvey rescues, as well as our Puerto Rico rescues, and I hold a special spot for them in my heart. – Raquel
Our Top Dog, Nacho, saw his name in lights! He got his face on multiple advertisements throughout NYC. From Puerto Rico street pup, to NYC celebrity.

We joined Animal Lighthouse Rescue at 'Strut Your Mutt' NYC and helped them raise $18,000 that went toward rebuilding their shelter in Puerto Rico.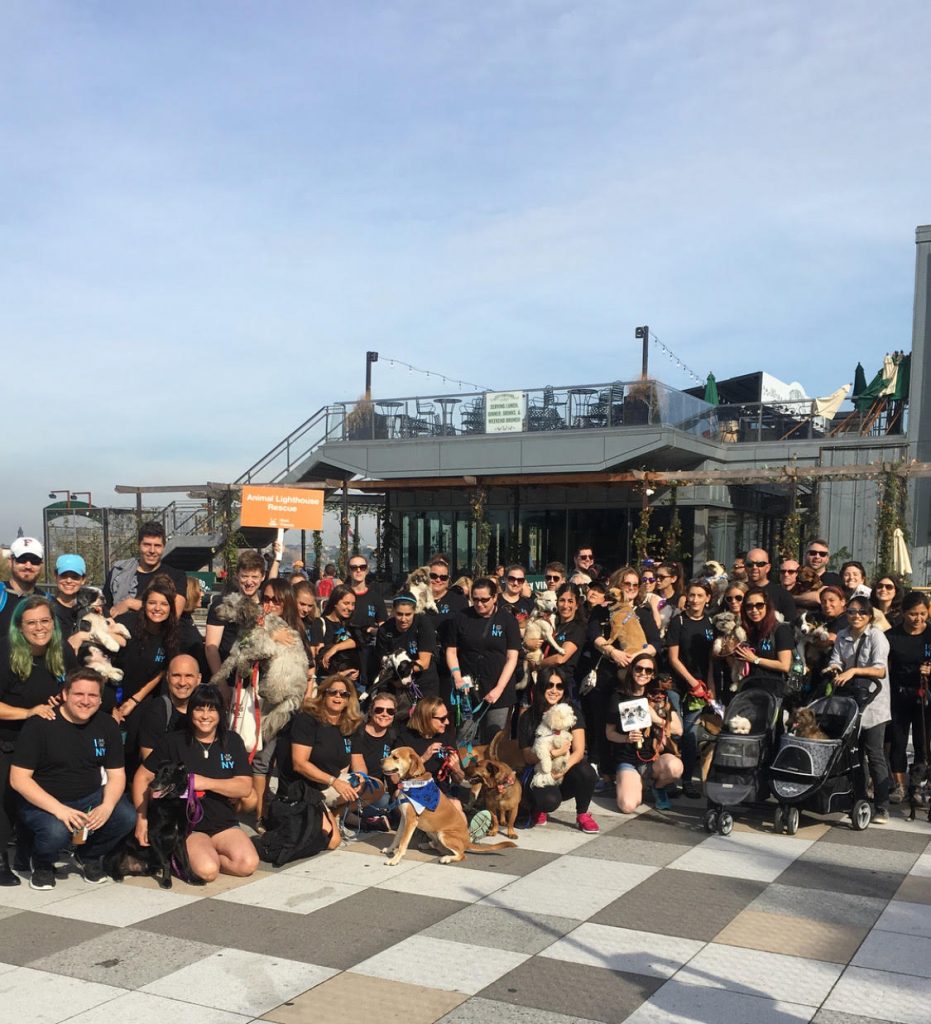 They're still working on the rebuild. Donate here to make their goals possible in the new year!
We celebrated Halloween with you – our campers, their pawrents and our counselors – with spooky costumes, delicious snacks and, of course, wine. After the party, we hosted an online poll to choose this year's Costume Contest winner!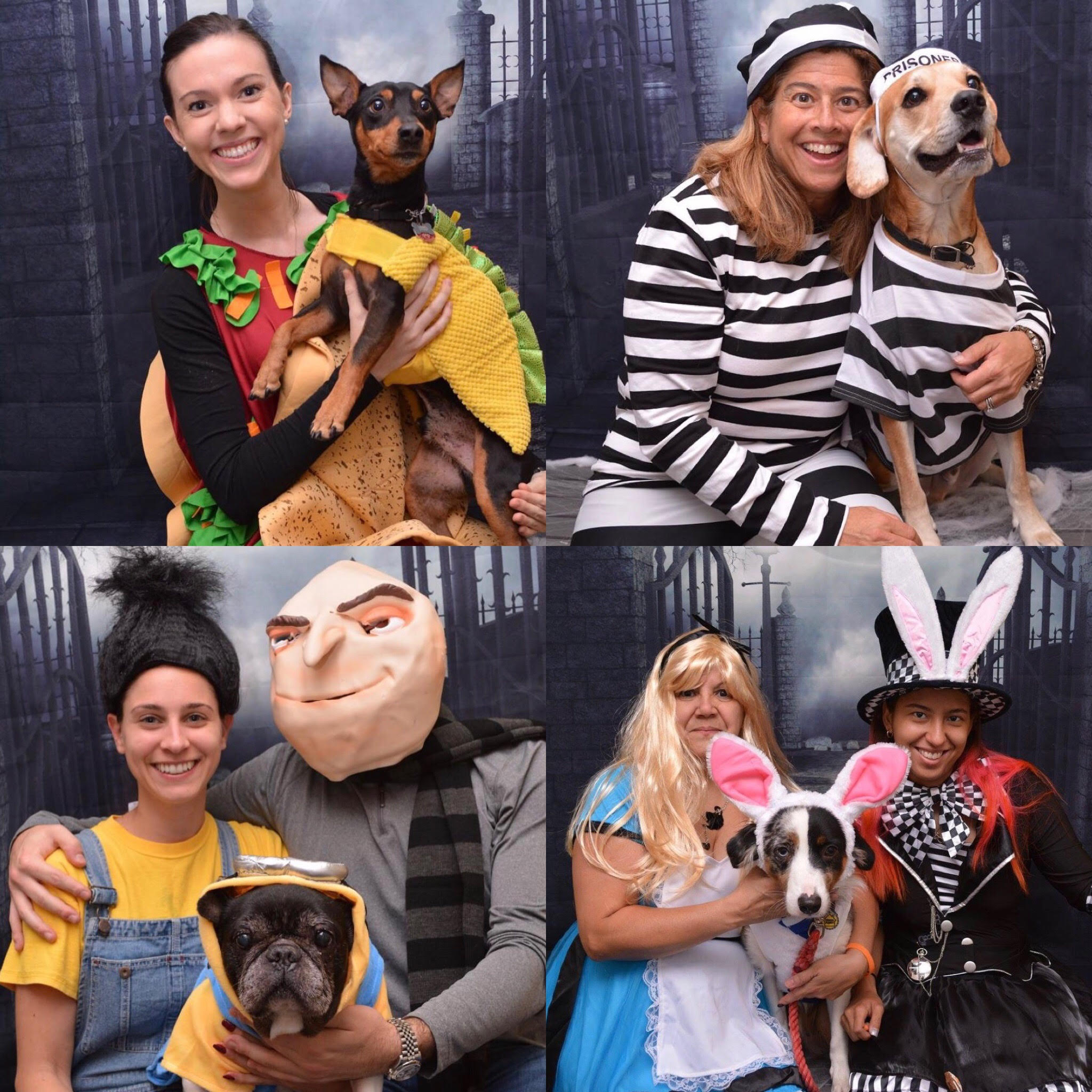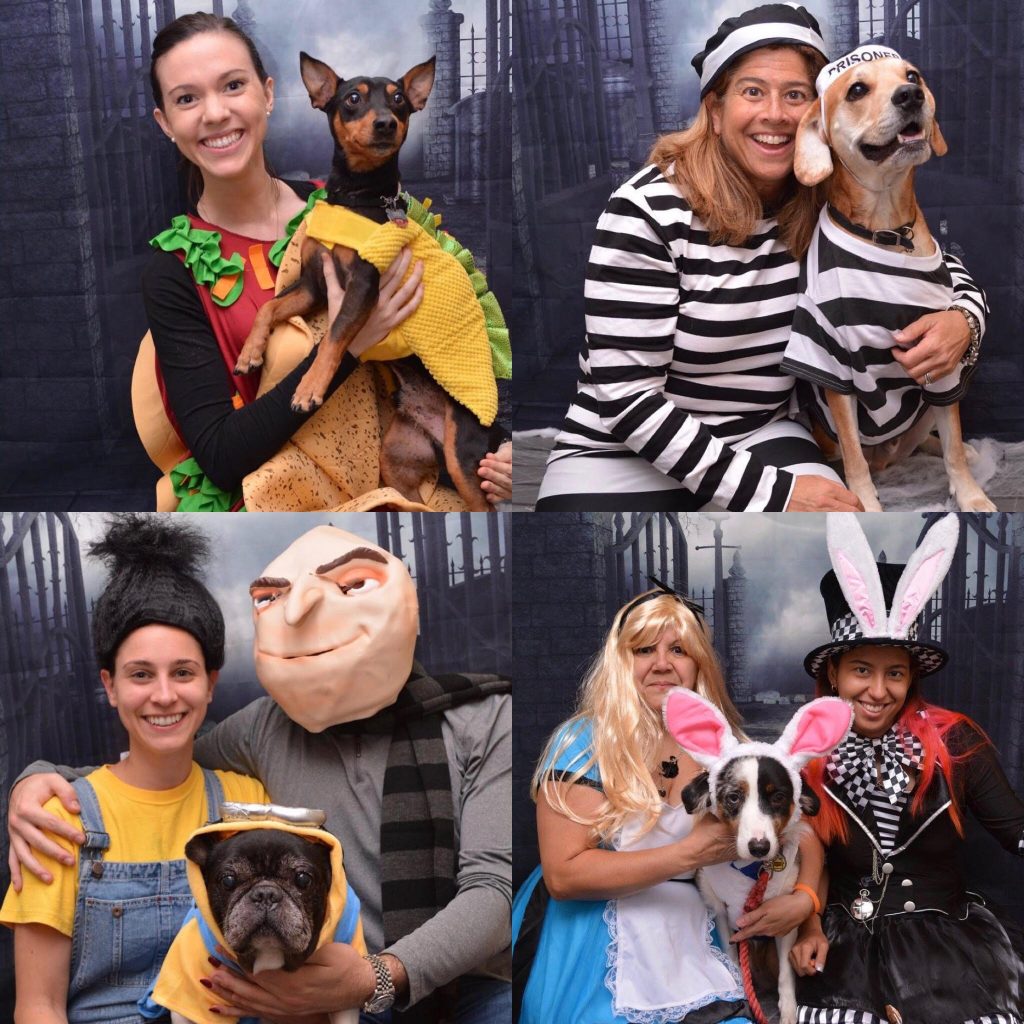 See the winners here.
One of my favorite parts of the year is the Camp Canine Halloween Party. In a way, it kicks off the holiday season for me (because I consider 'Halloween – New Year's Eve' to be the holiday season.) Every year, it seems the party's reputation grows; we have more attendees each year, and much more detailed costumes. This year's costumes blew me away! Can't wait for next year. – Amanda, Social Media Manager
We introduced new activities and photo opportunities for Thanksgiving. Turkey trots, turkey tosses, and turkey crafts; turkey galore!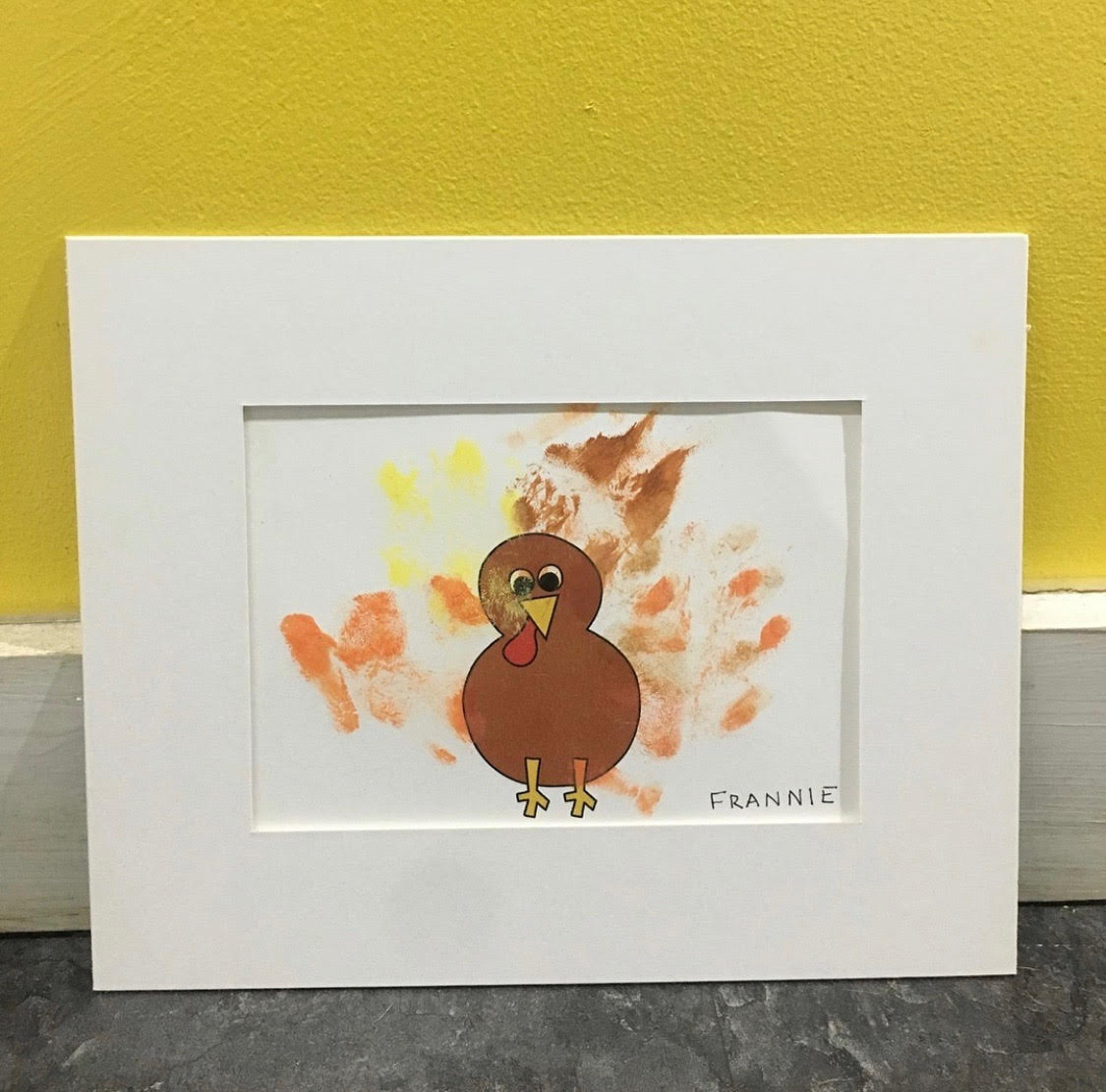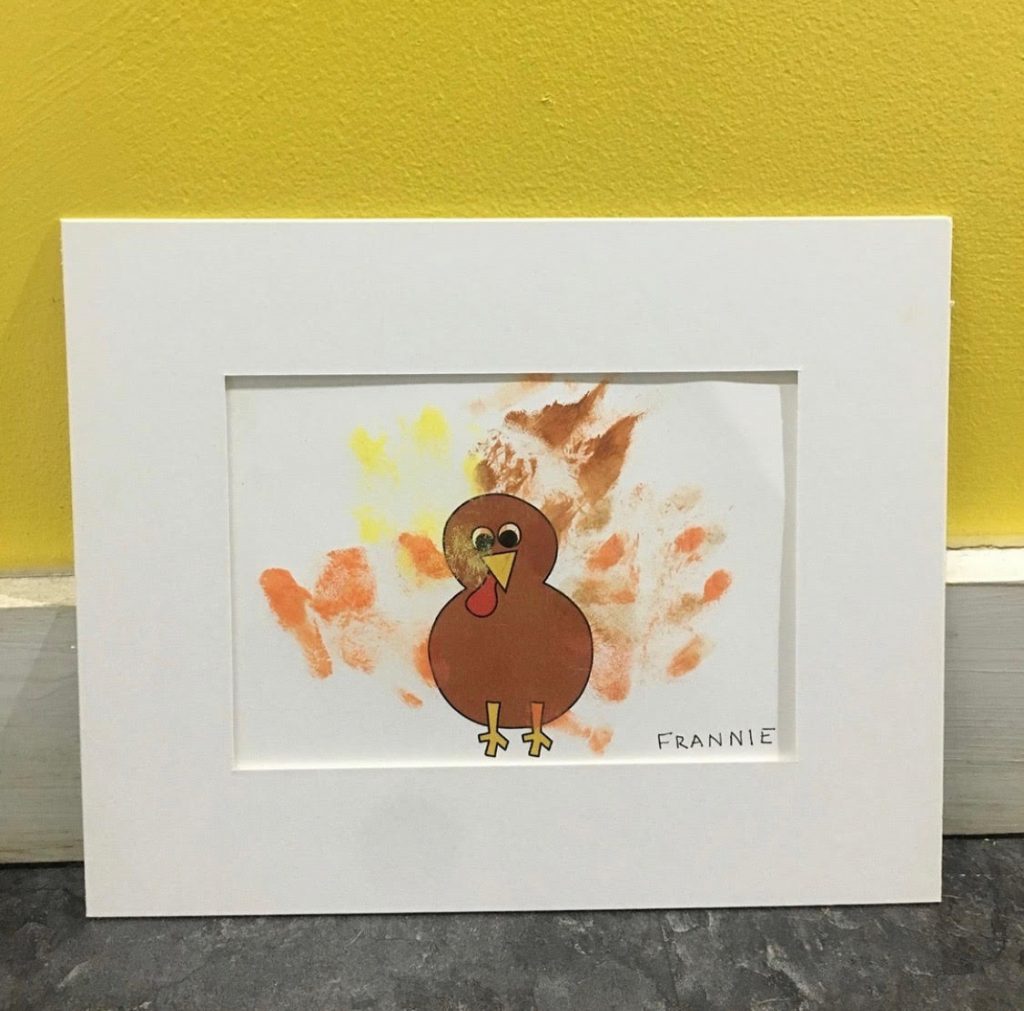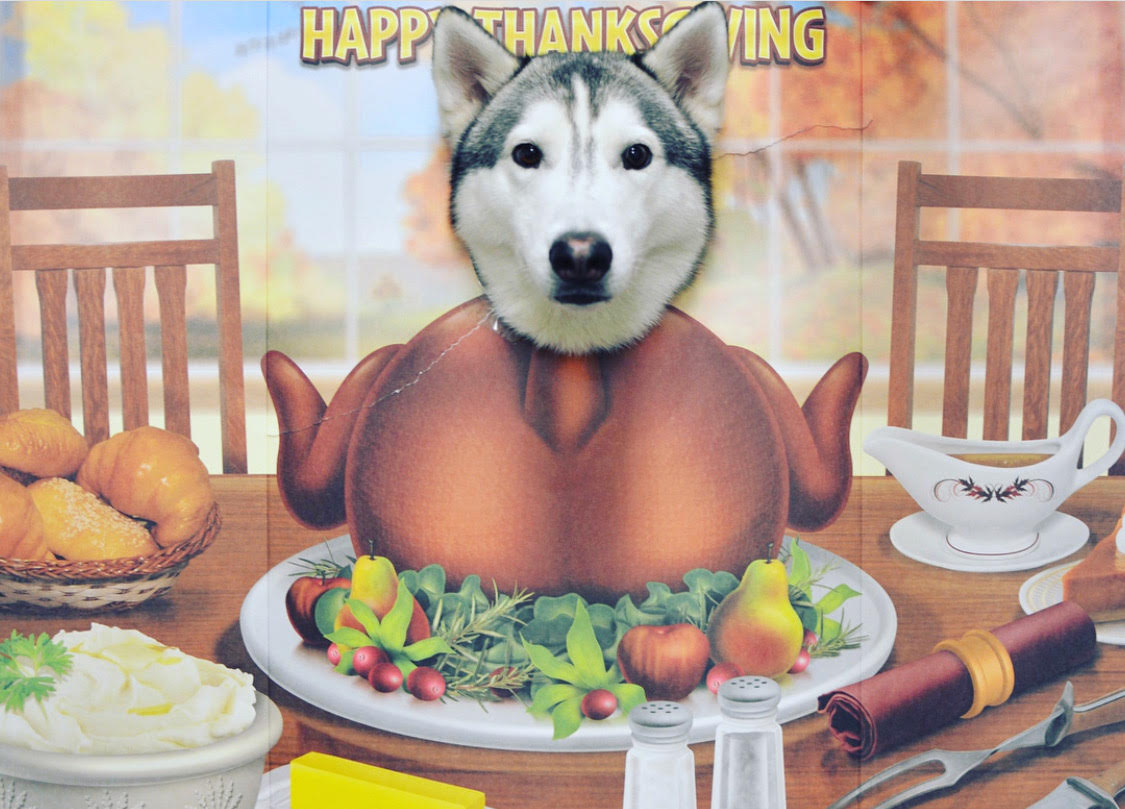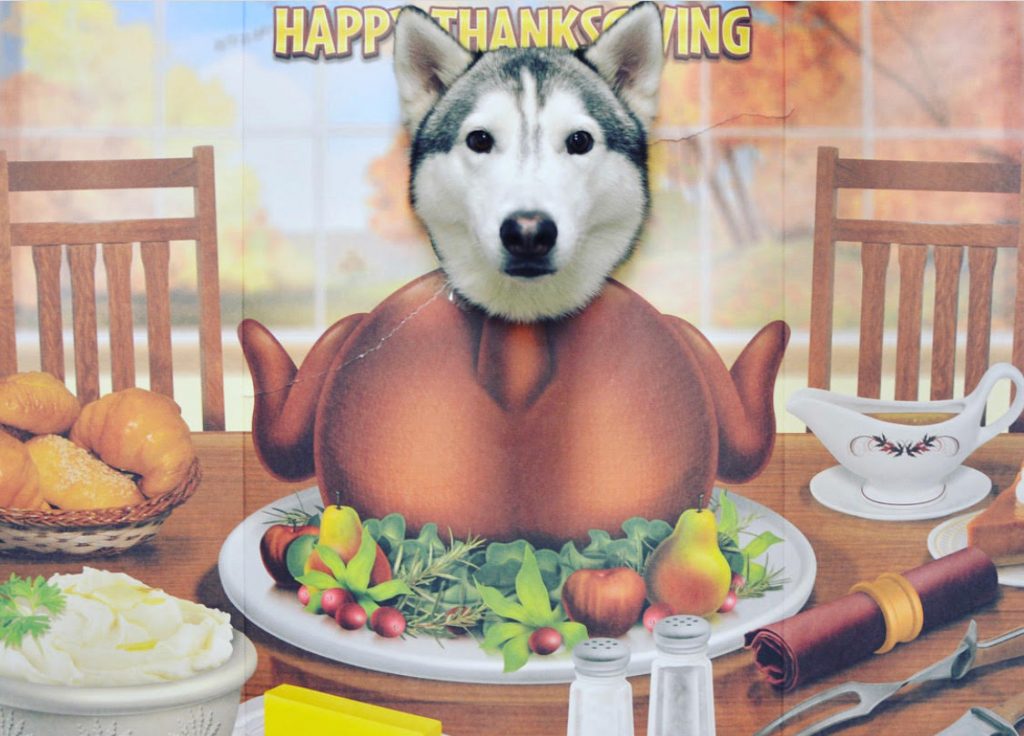 We hosted an 'Ugly Holiday Sweater' Contest and, again, opened the polls to the internet. Our winner, Wally the Reindeer, is pictured below!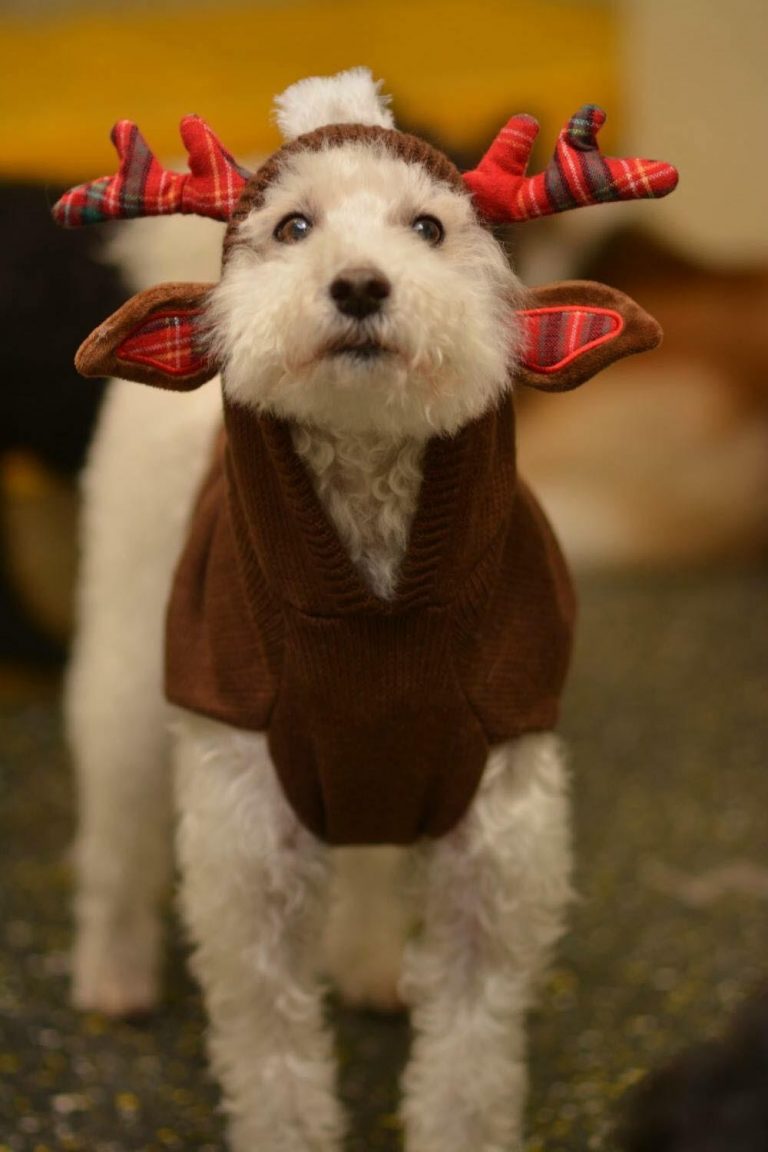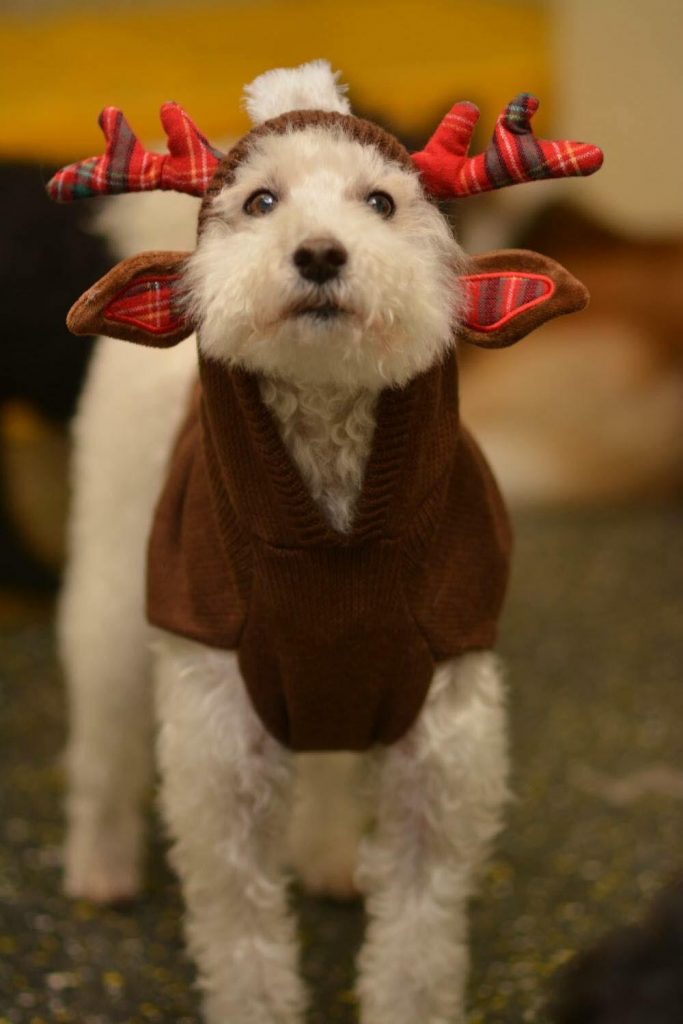 The best part of the year, though, is every moment we spent with your furbabies; every goofy face, every sloppy kiss, every ball chase, every nap time, every bark, every roll in the grass, every cuddle. Thank you for blessing us with them! We're glad to have each and every one of our four-legged and two-legged family members.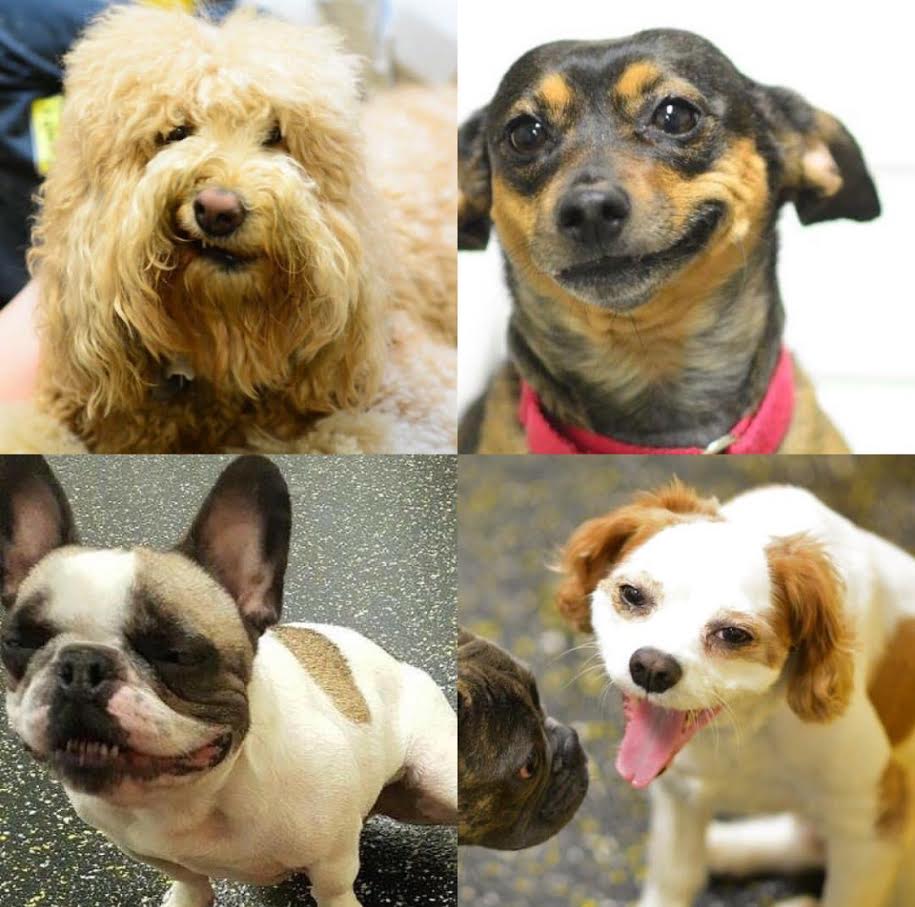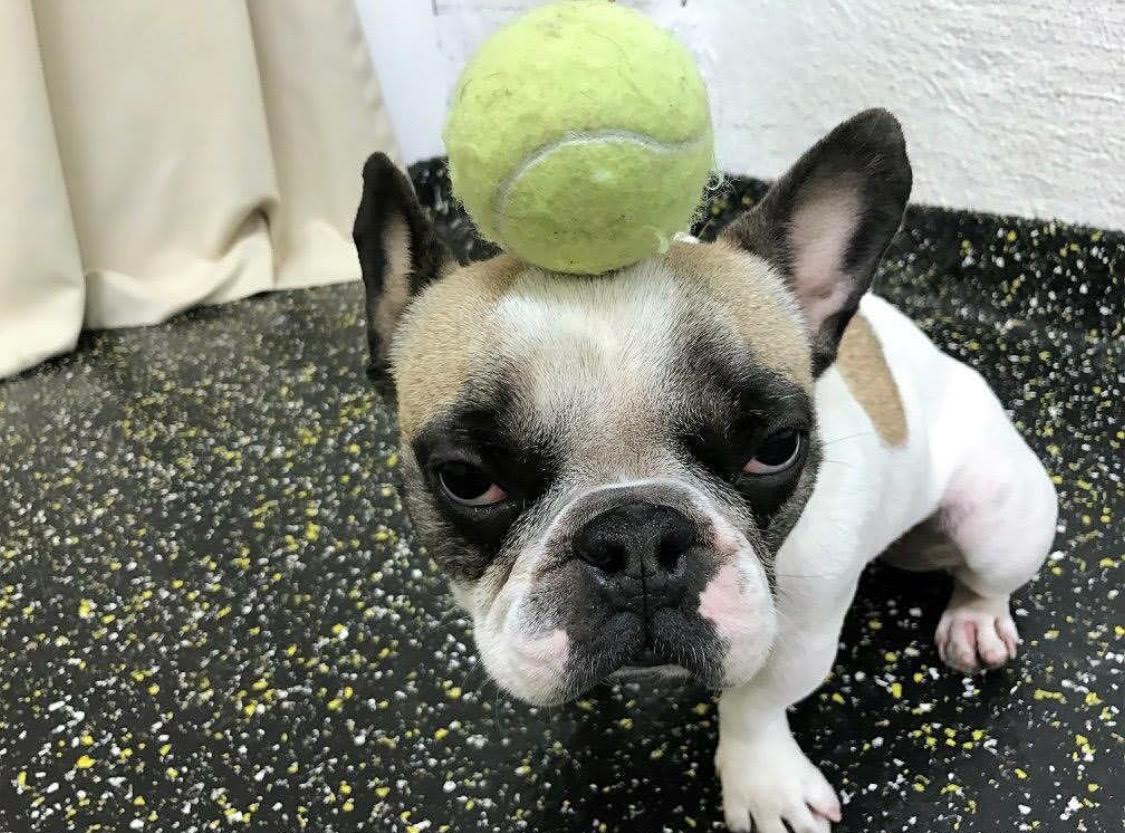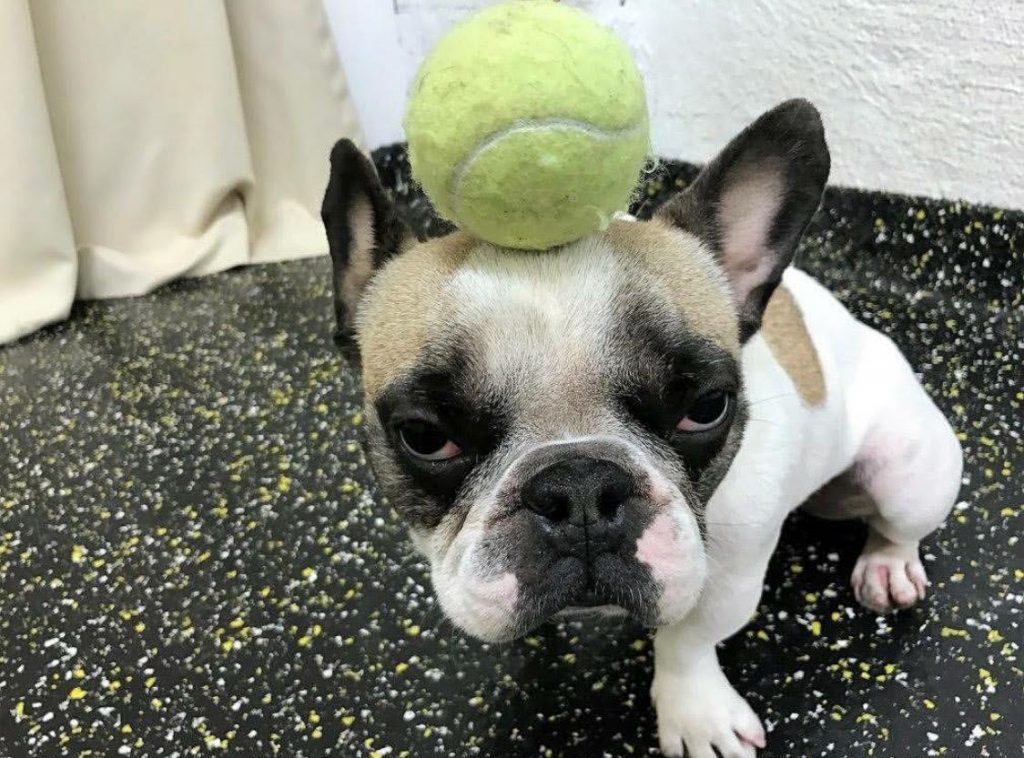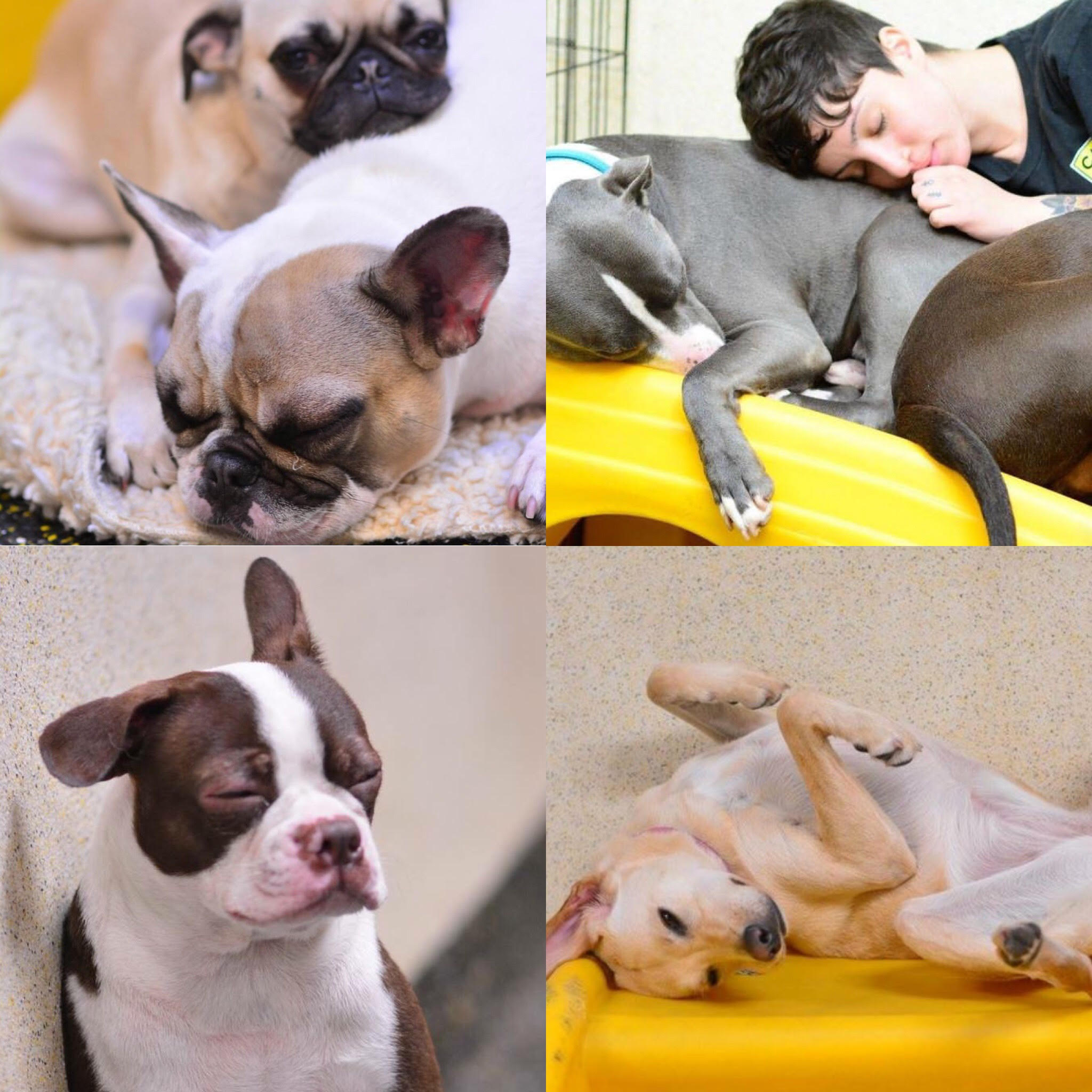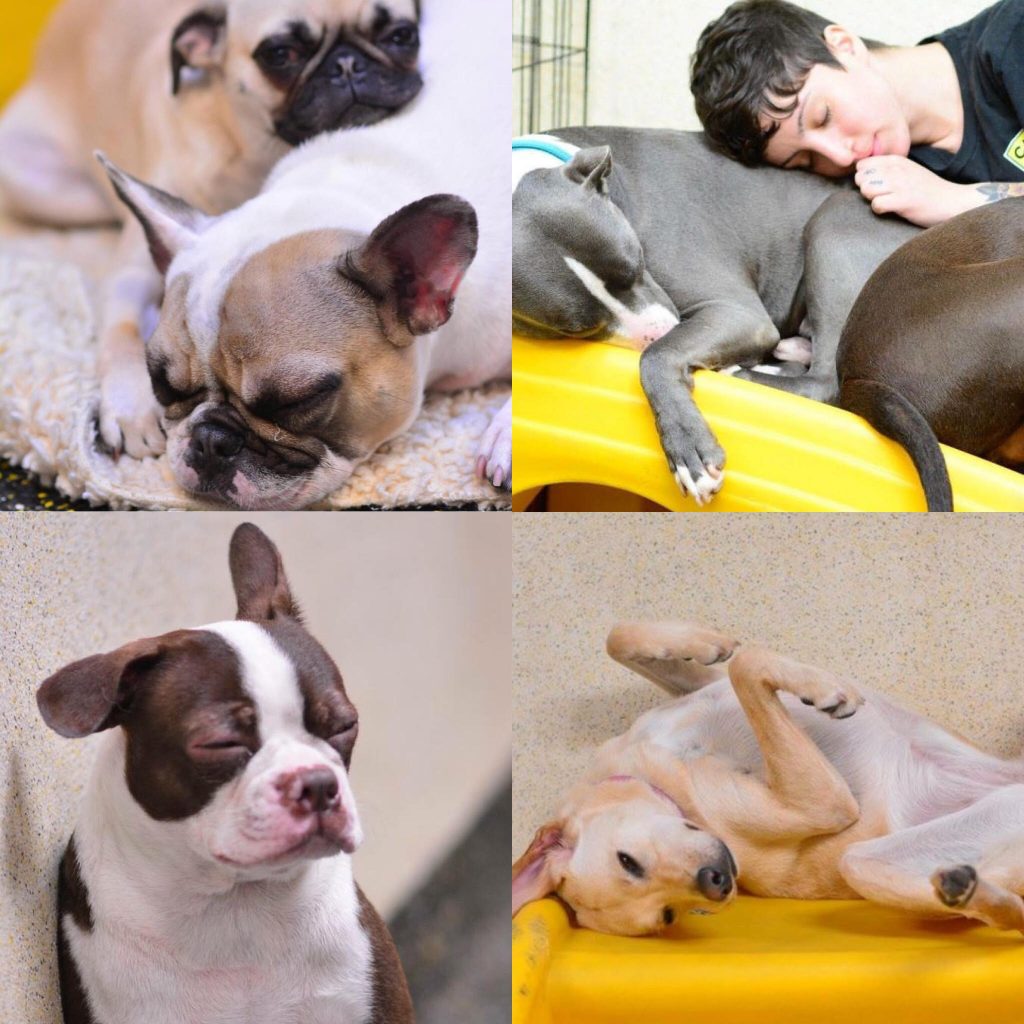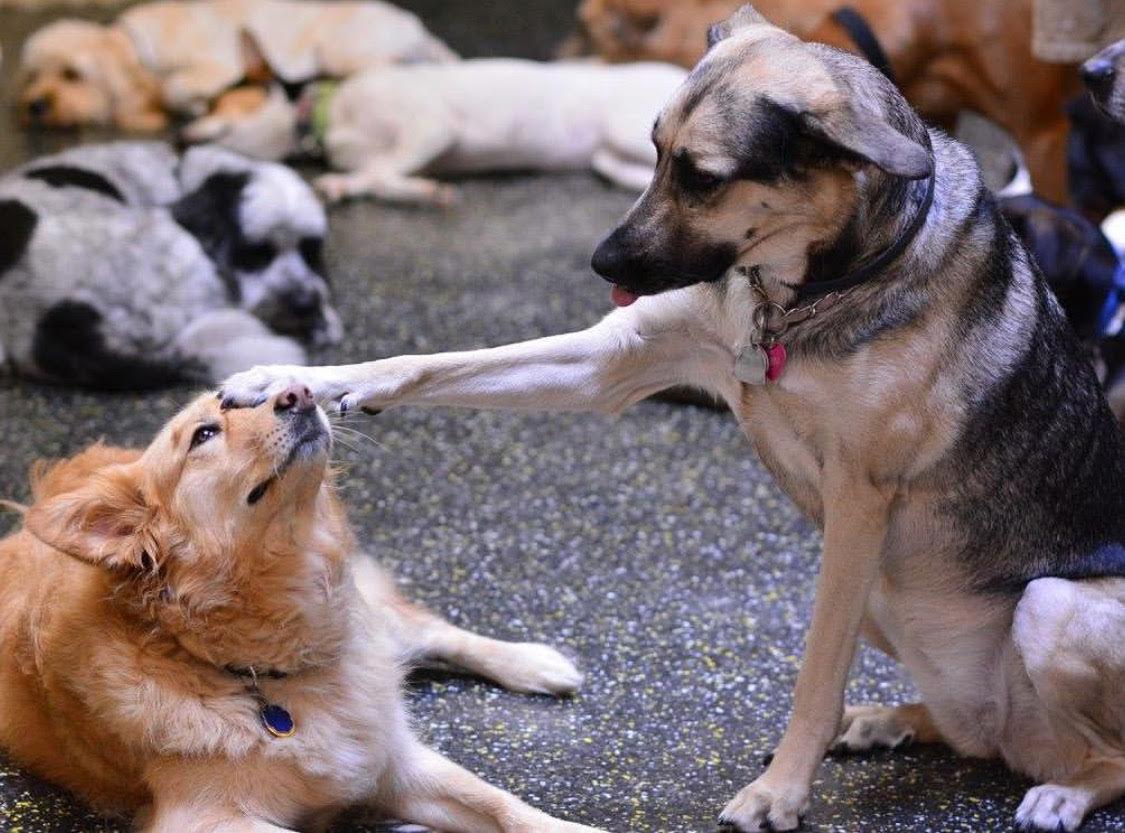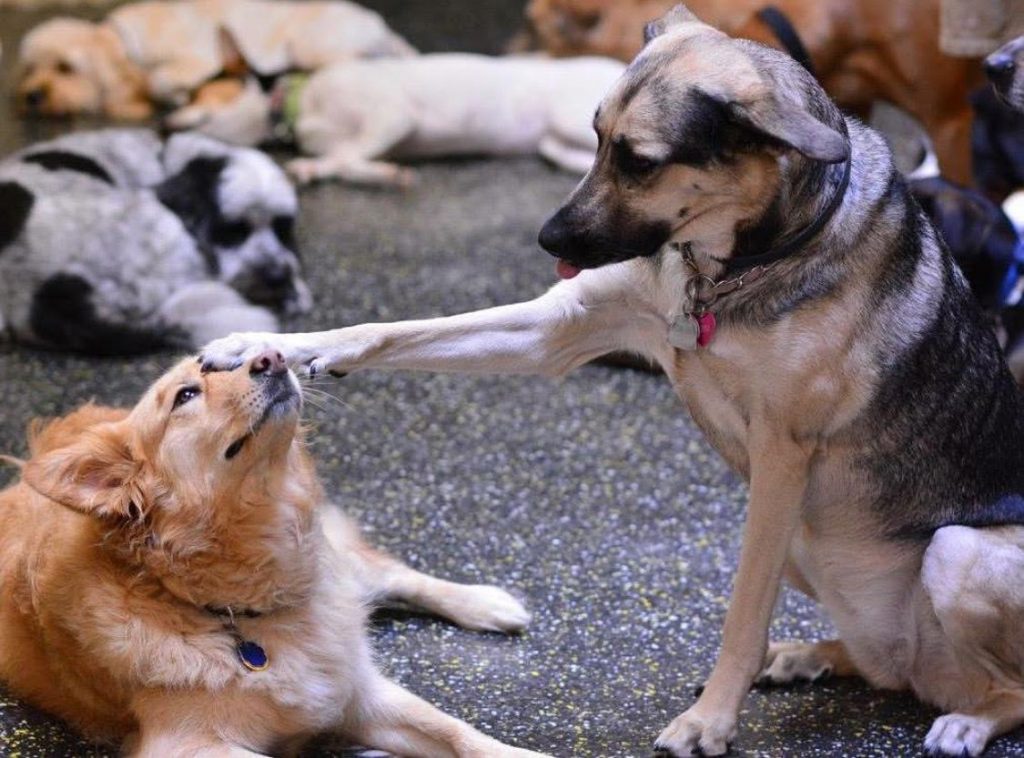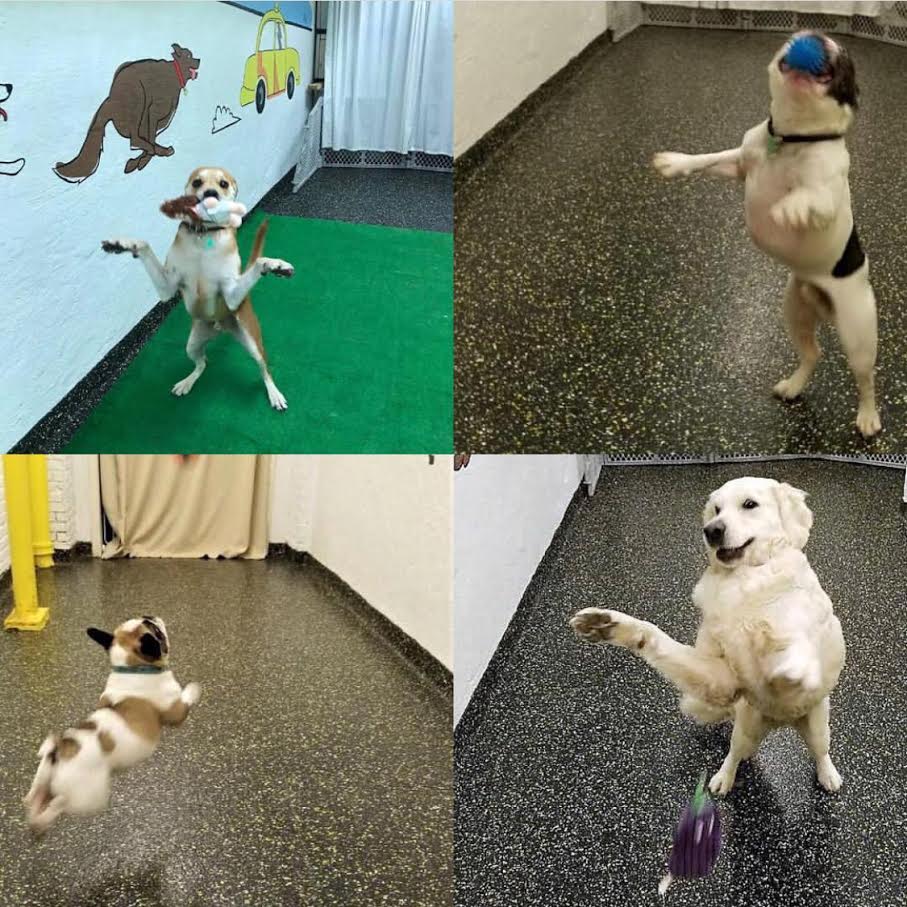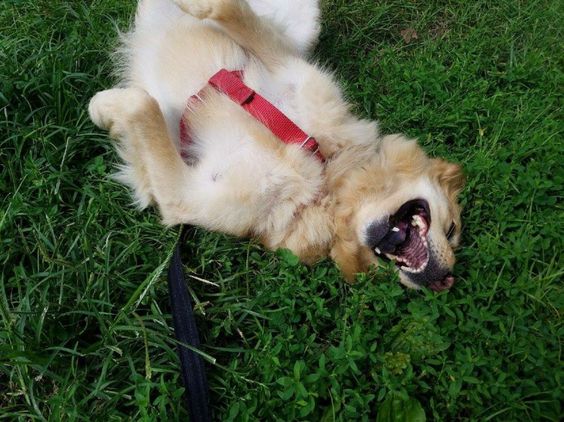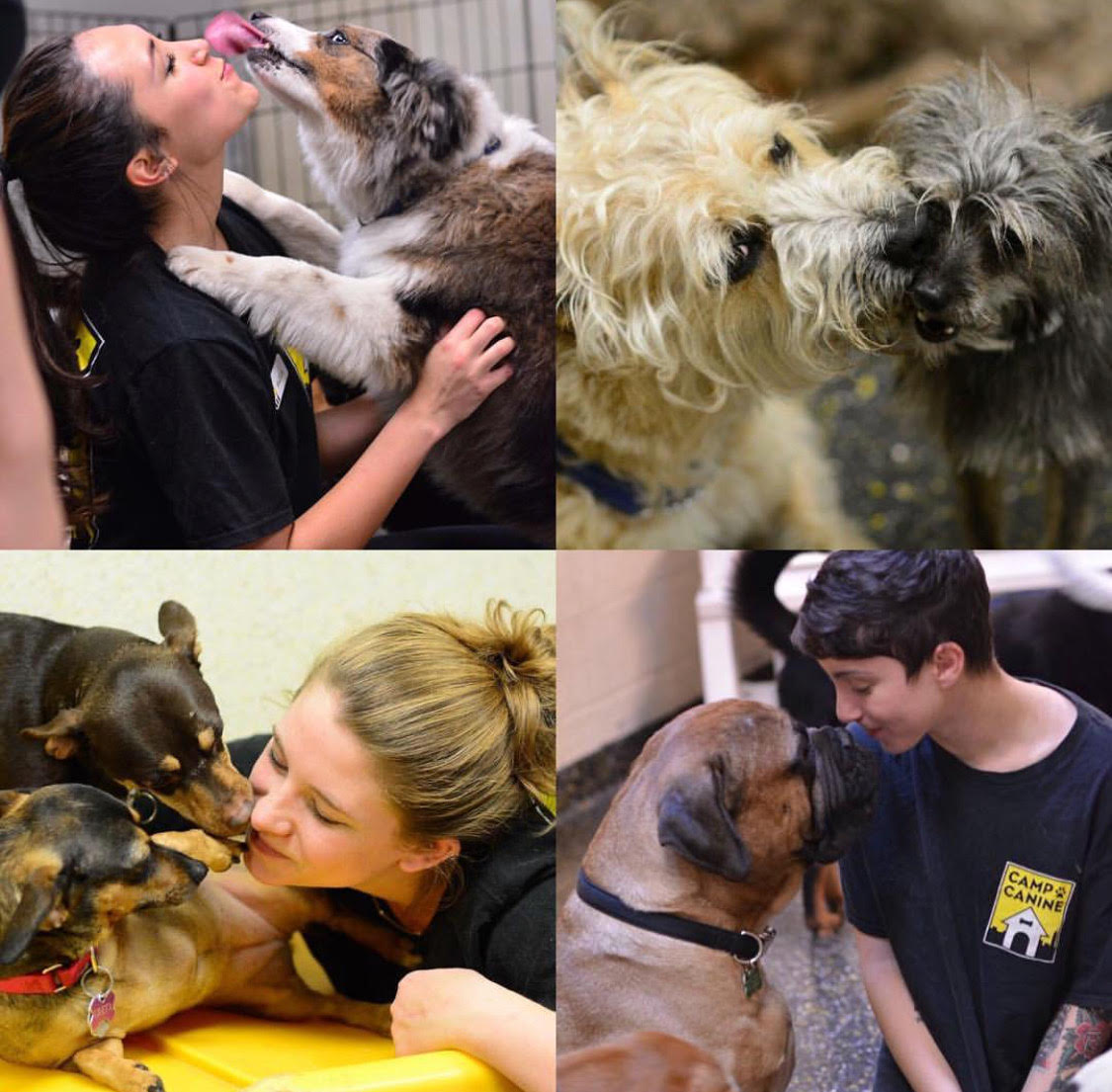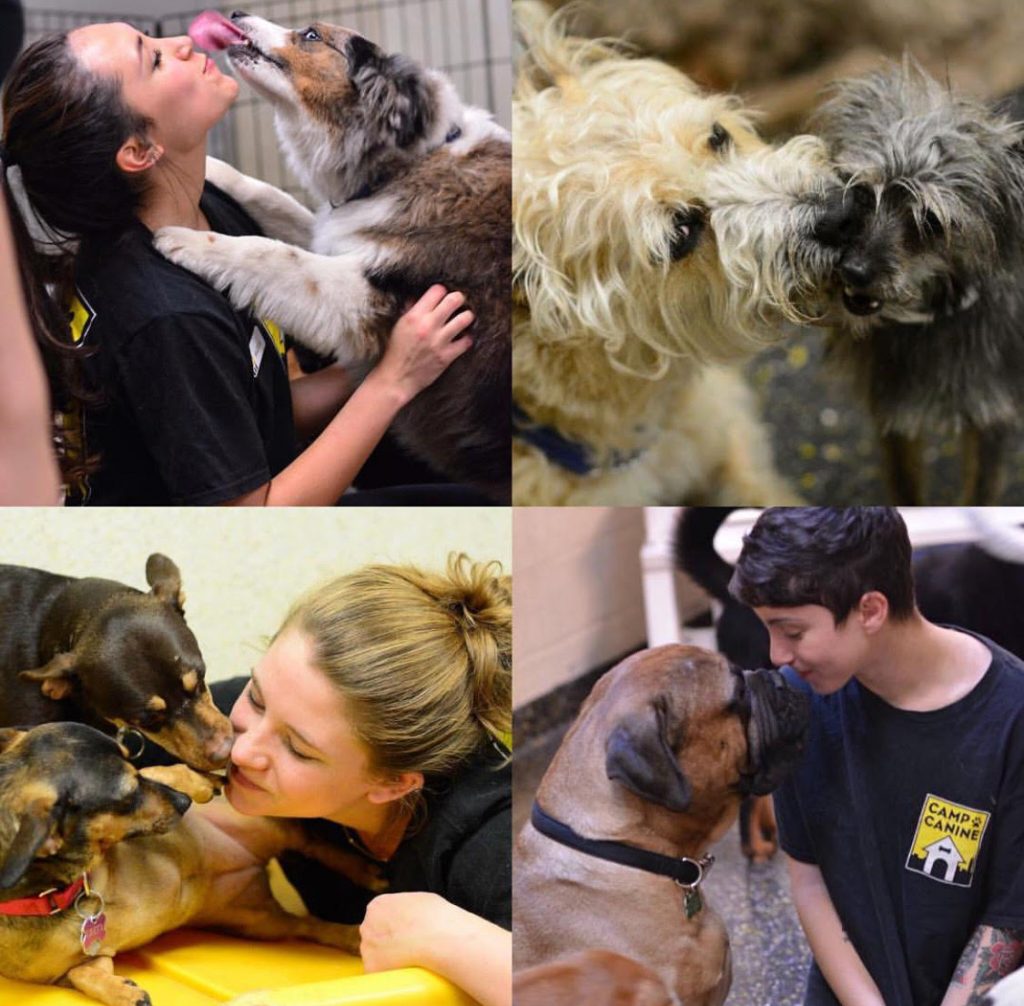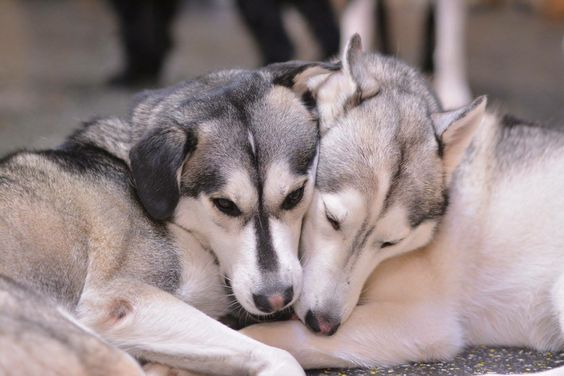 HAPPY NEW YEAR!