Every so often, we welcome long-term guests to Camp. This year, our VIP Kitty Camper, Pua, will spend a total of four months with us while his loving mama is away. Here are a few things we've learned about Pua as he lives a life of luxury here with us at Camp Feline:
Pua means "flower" in Hawaiian, and it's the perfect name for him because we all agree – he's as pretty as a flower! Just look at him!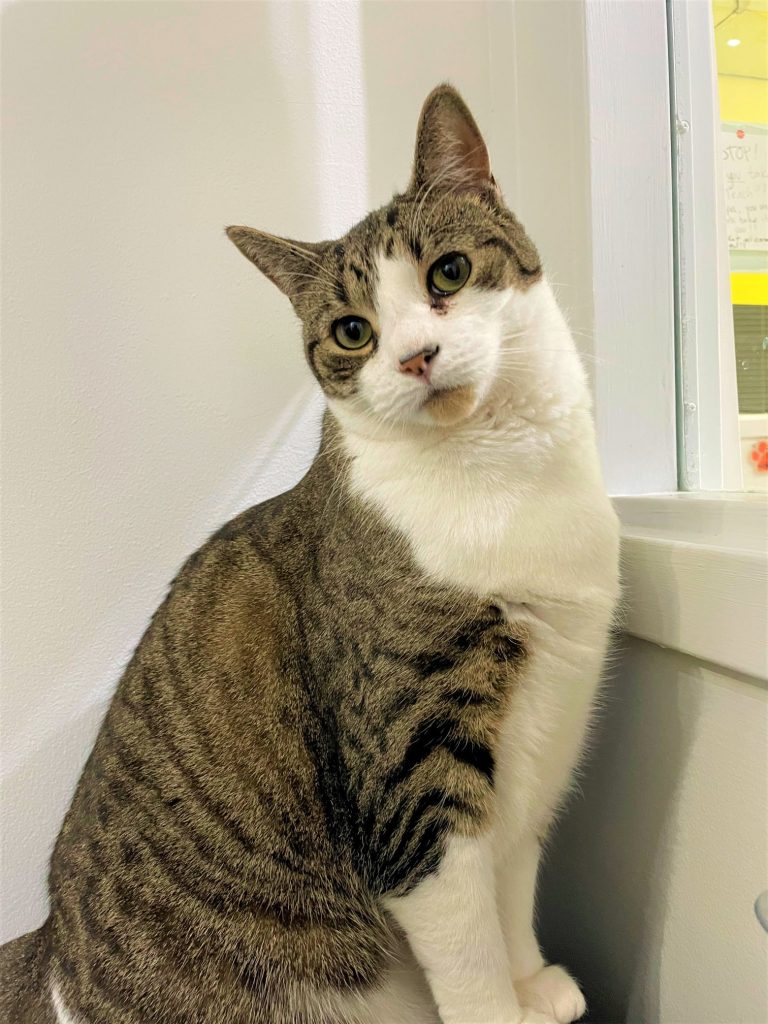 Because of the time Pua has spent here, every employee has had the chance to get to know him. We all love stopping by his VIP Suite to say hello and give him some love. But he's created an extra special bond with our Reservation Specialist, Lena, who will often let him spend time at her desk while she works. He loves laying in her lap, or even just lounging in a bed beside her as she answers phones and types away on the computer.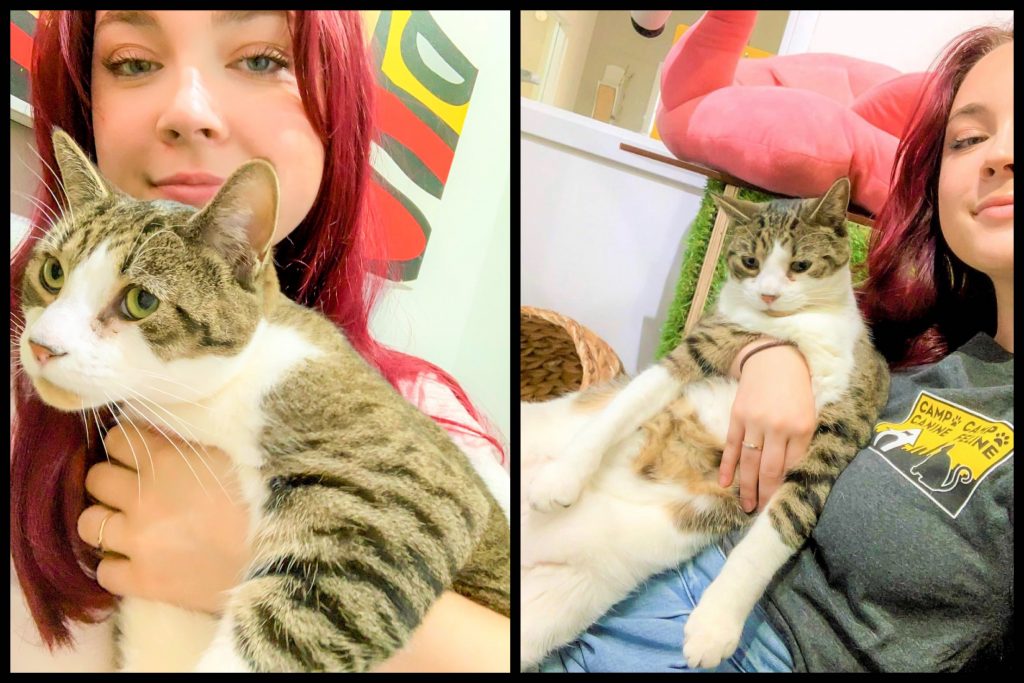 Pua's favorite time of the day is cuddle time – he loves chin scratches, head scratches and he'll lay on your lap if he really loves you.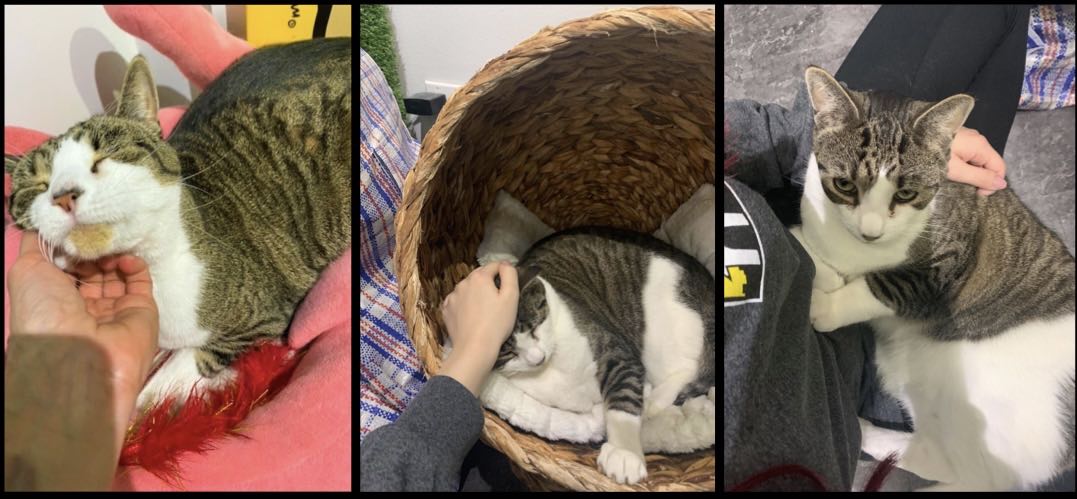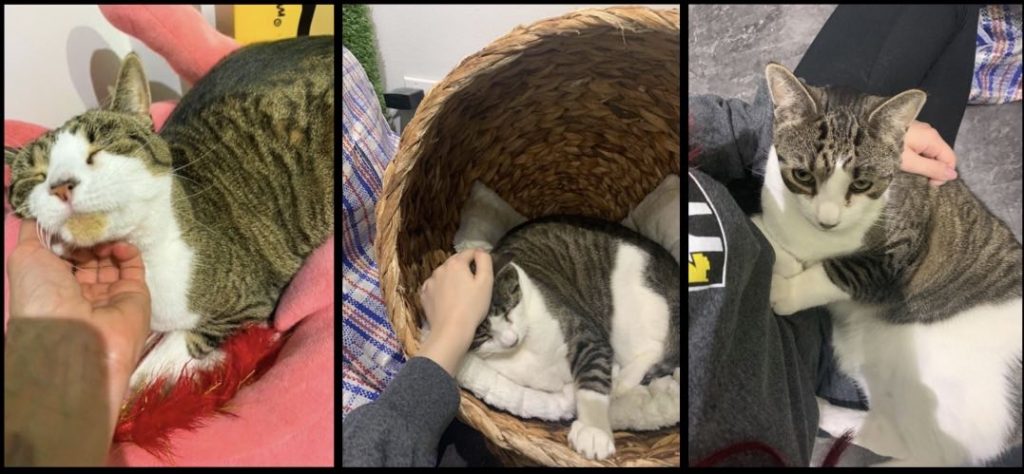 Pua's playtimes can be lazy; his favorite thing to do is bat at a toy from the comfort of one of the cozy beds in the VIP Suite. He doesn't move much, but he will catch the feather (if you dangle it close enough!)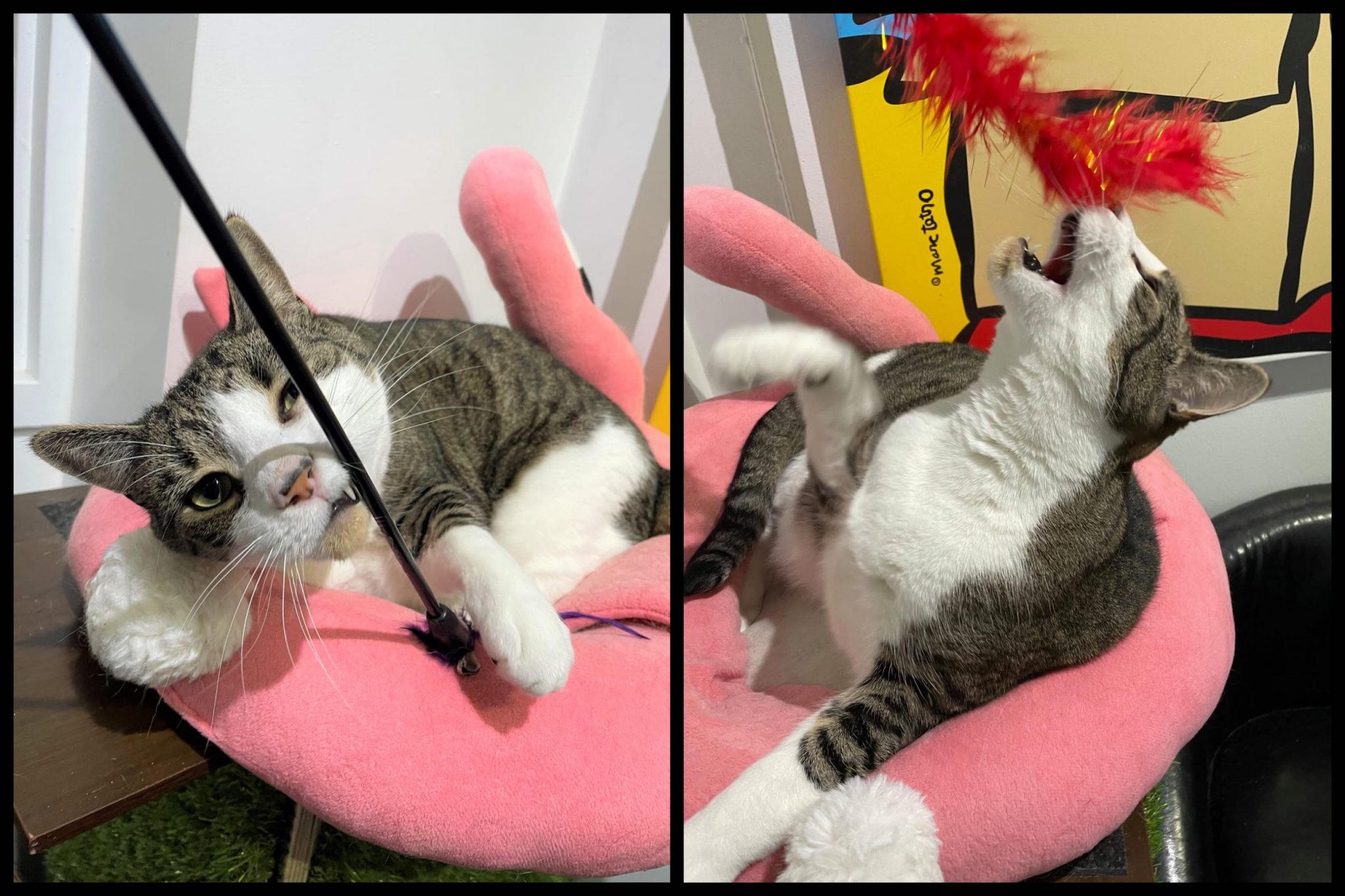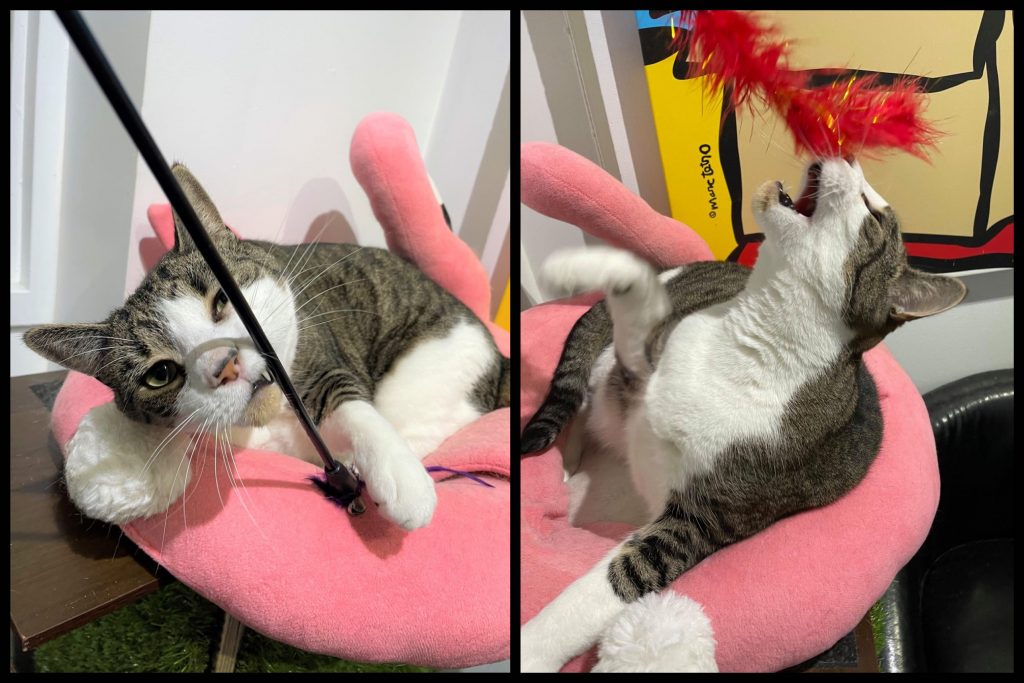 We recently celebrated his birthday and though he may not look like it, he was indeed a happy camper!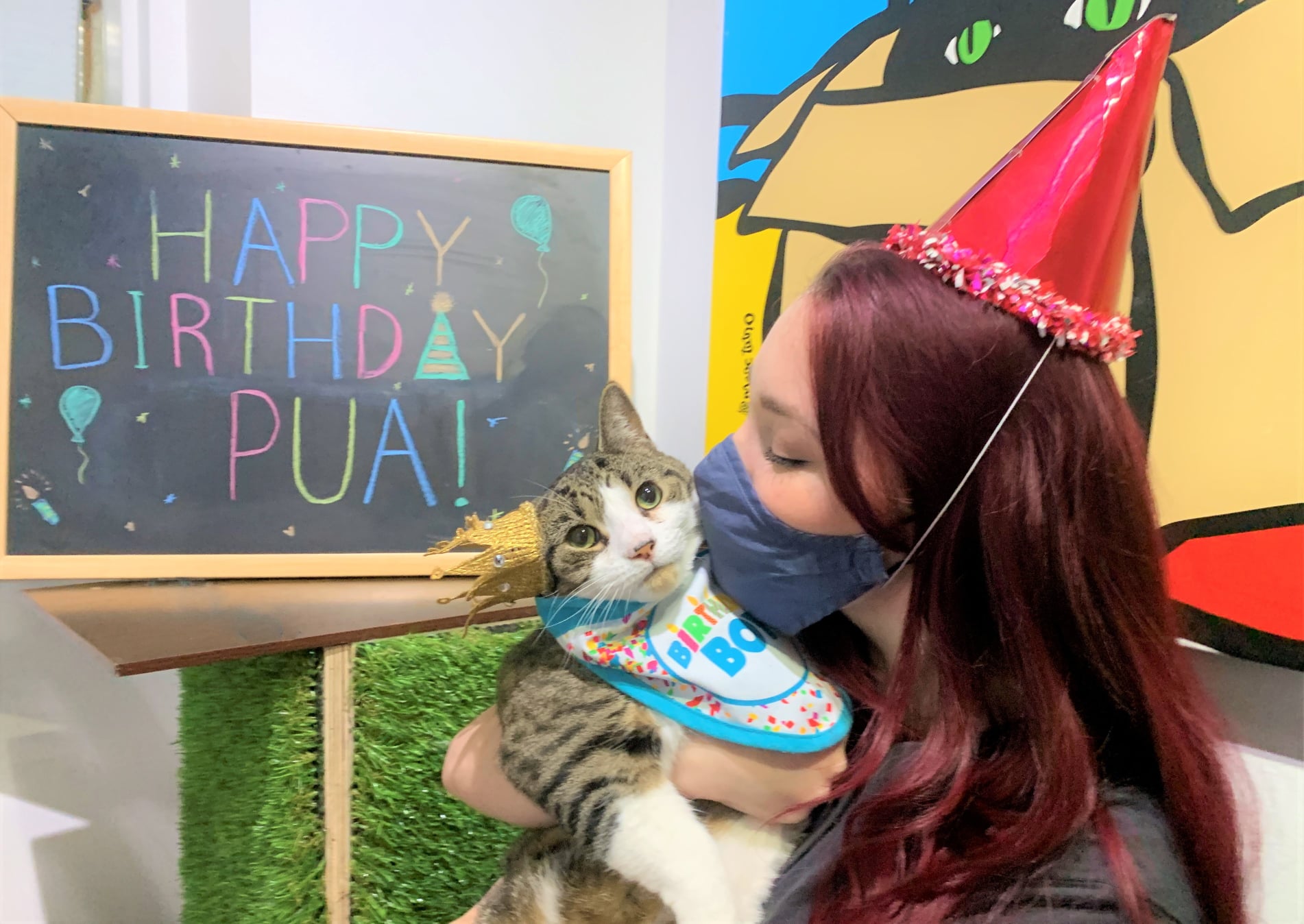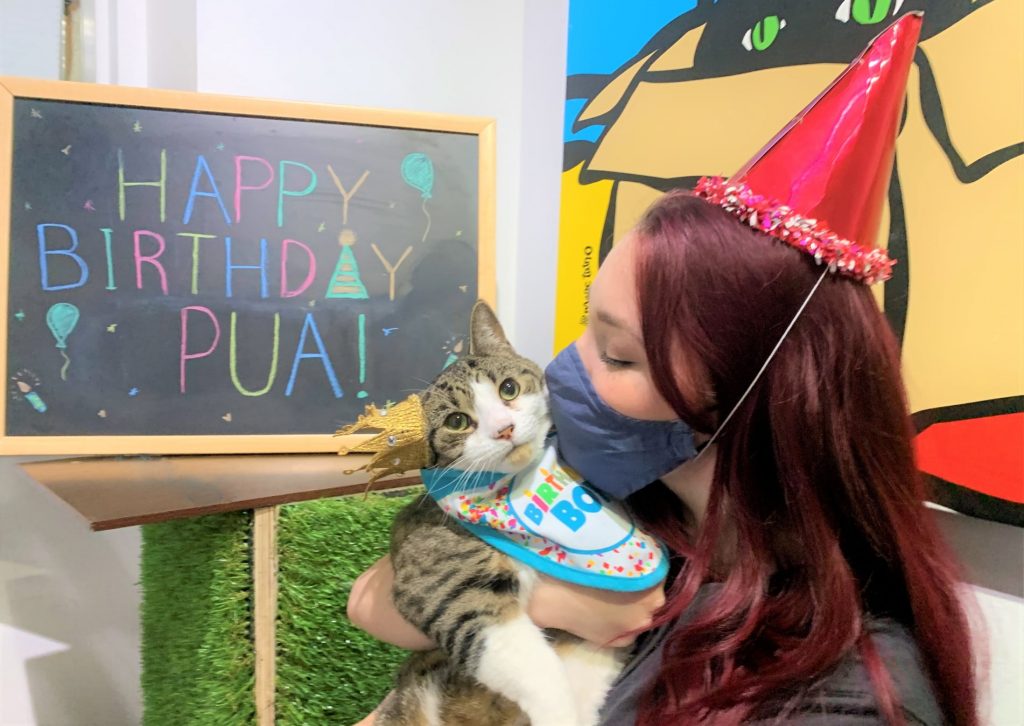 His VIP Suite is full of cozy places to hang out – beds, chairs, a cubby house and even greenery give him plenty of places to lounge and hide. If he isn't in his favorite bed – the pink flamingo bed – then you'll find him waiting at the door, ready to welcome his next friend into his Suite.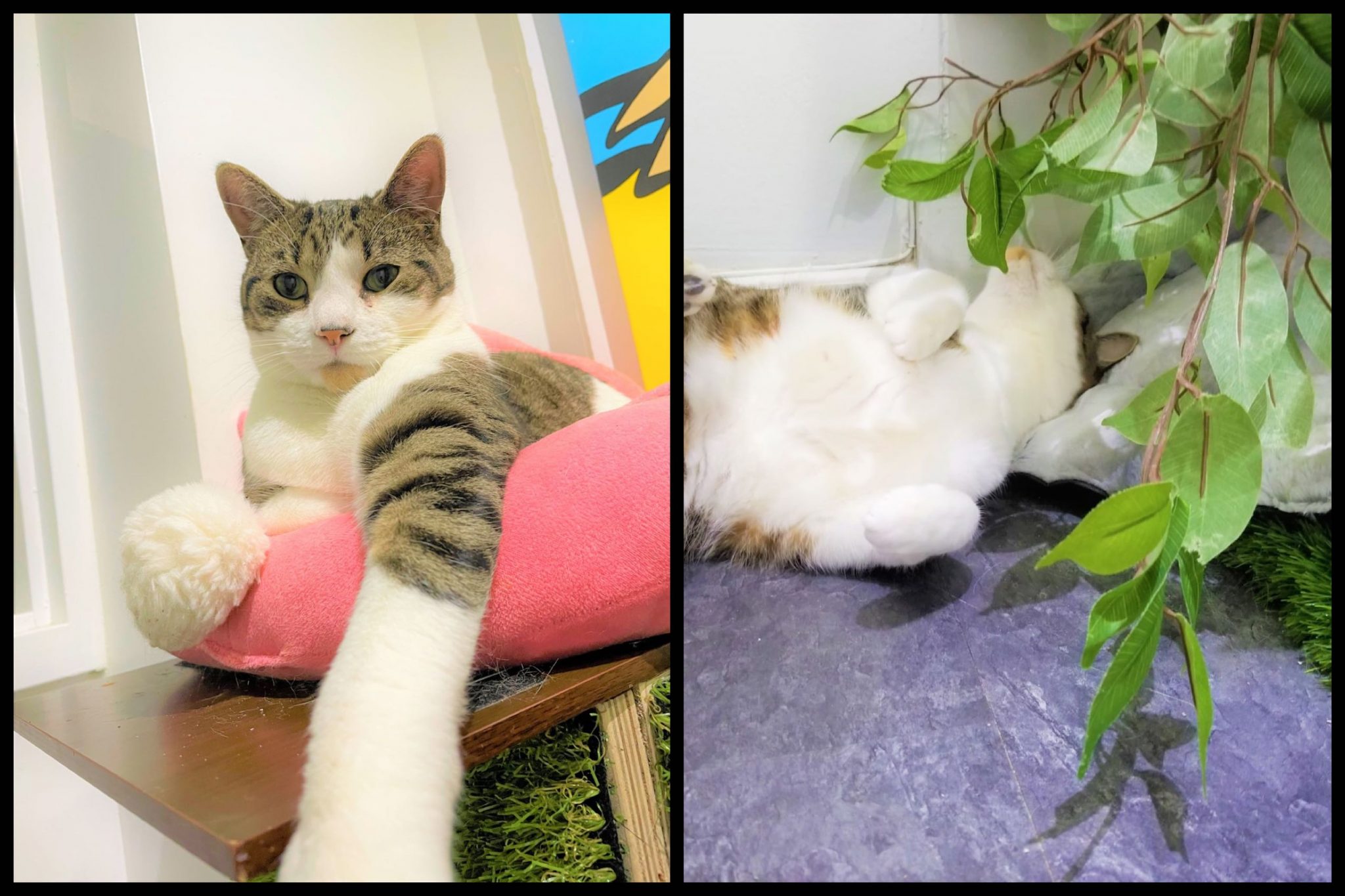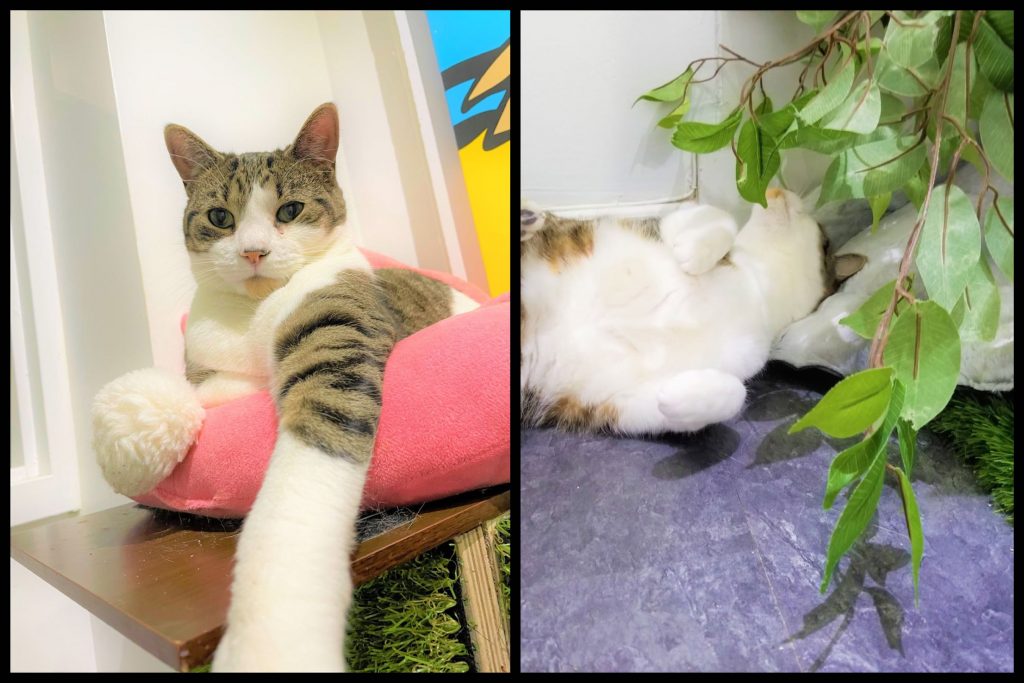 Pua is an easy-going guy. He is shielded from the hustle and bustle of Camp like all of our cats are (our cats are housed on a different floor than the dogs, and the VIP Suite is hidden behind a door). This make sure he has peace and quiet when he wants it. But we've found that he doesn't mind being in the middle of it all! During Lena's shifts, he simply sits in his basket and surveys everyone curiously as they go about their work.
All of our campers get special treatment while they're with us, but it's a given that we'll fall extra hard in love with our long-term guests. Caring for them day after day forges strong bonds. And though we're excited to reunite this special kitty with his mama when the day comes, we're thankful for the time we've been able to spend with him!
Looking for long-term arrangements for your pet? Special discounts can be applied to stays longer than three weeks. We'll want to make sure Camp is a suitable environment for your dog or cat before they come; email info@nycampcanine.com or call (212)787-3647 to begin your inquiry!